Russell Wilson's Extreme Expectations May Force Him to Pull the Ultimate Power Play With the Seahawks This Offseason: 'I Want to Be Legendary'
Russell Wilson is the face of the Seattle Seahawks. It's been that way since the moment he was named the team's starting quarterback in 2012.
However, things haven't been going particularly smoothly in Seattle over the past few offseasons. Wilson has repeatedly expressed frustration with the team's offensive play-calling and offensive line over the past few years and nearly requested a trade in 2019 and 2020.
Wilson's latest comments about the extreme standards he holds himself to only add more fuel to the fire.
Russell Wilson wants to be 'legendary'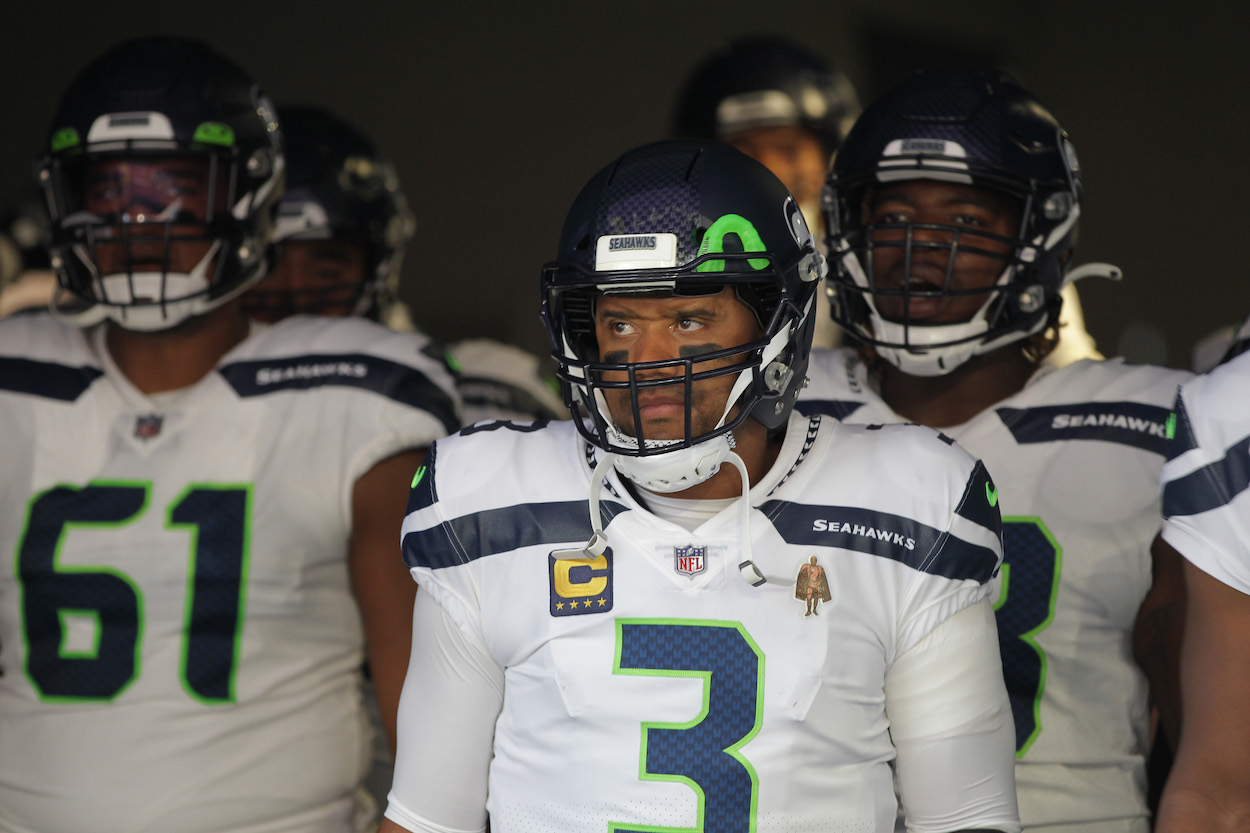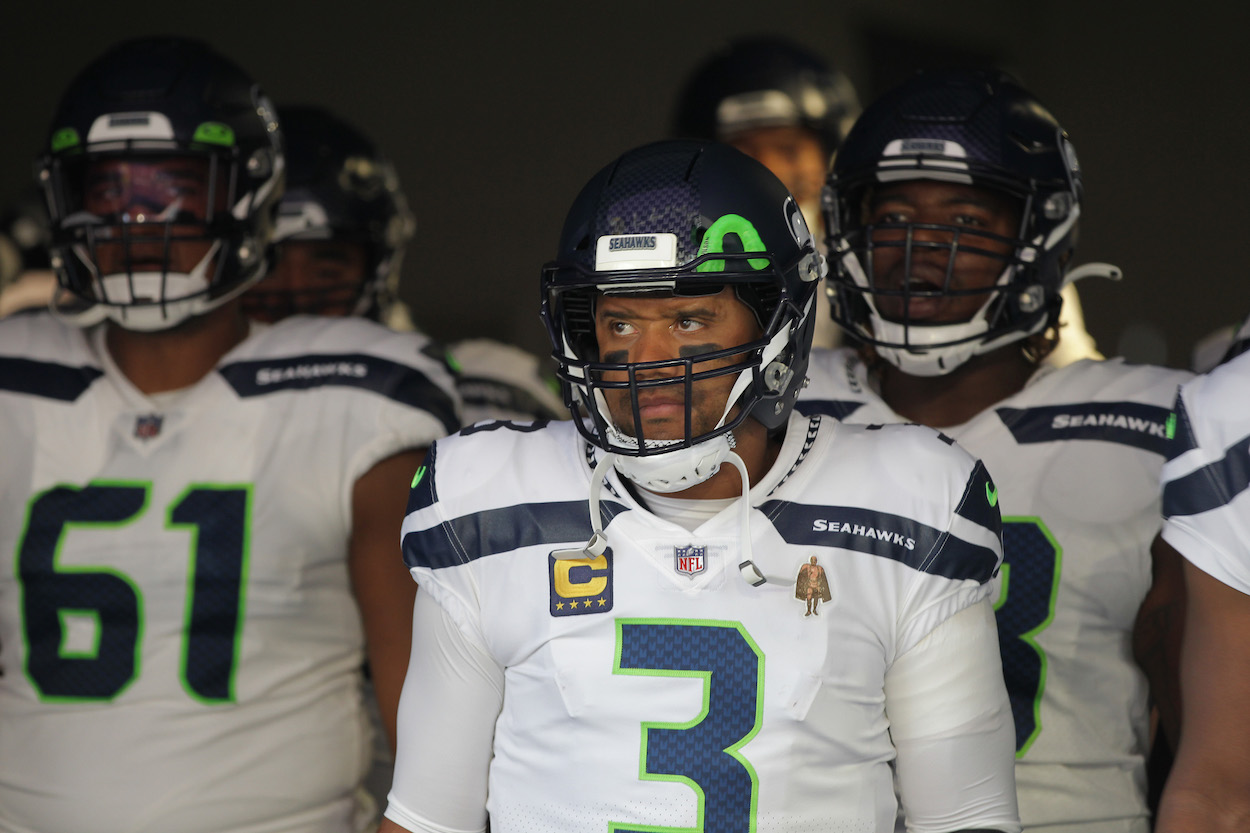 Despite their impressive Week 1 win over Carson Wentz and the Indianapolis Colts, the Seahawks are off to a surprising 1-2 start on the season. They lost their Week 2 matchup with the Tennessee Titans in overtime and were upset by the Minnesota Vikings in Week 3.
Before their shocking loss to the Vikings, Wilson shared some insight into how high he believes his ceiling is.
"I want to be legendary. I want to be iconic," said Wilson.
There's plenty of time for Wilson and the Seahawks to get back on track this year. However, 1-2 definitely isn't "legendary" or "iconic." In fact, they're currently in last place in the NFC West, looking up at the soaring Arizona Cardinals and Los Angeles Rams.
Russell Wilson may finally request a trade
As previously highlighted, Wilson has considered forcing his way out of Seattle before. He nearly requested a trade to the New York Giants in 2019 and actually had his agent list some desirable teams this past offseason following a lackluster finish to the year.
Wilson and Seahawks head coach Pete Carroll don't appear to be on the best of terms despite their past success. Carroll has long been a proponent of running the football more, while Wilson obviously wants to air it out to Tyler Lockett and D.K. Metcalf.
Staring at a 1-2 start to the year and an impressively challenging division, 2021 may finally be the year Wilson looks to pull a major power play on Seattle. In light of Tom Brady and Matthew Stafford experiencing mountains of success following their recent trades, it's understandable if Wilson feels a change of scenery would benefit him as well.
It's unclear where exactly Wilson would want to play next. However, this past offseason, his list of teams included the Chicago Bears, Las Vegas Raiders, Dallas Cowboys, and New Orleans Saints. Three of these four teams appear pretty set at quarterback, with the Saints expected to be in the market for a new franchise arm moving forward.
The Philadelphia Eagles are another franchise that's been connected to Wilson in the past.
What next for the Seahawks?
It's only Week 4 — jumping to the conclusion that Wilson is nearing a trade request is a tad aggressive.
However, there's definitely a history that one can reference here. Wilson being frustrated with the Seahawks' lack of success is by no means new.
In the meantime, expect Seattle and Wilson to continue exploring ways to make this partnership work. Winning fixes everything, and they're going to have to do a whole lot of it moving forward if they want to keep up with the NFC West.
Like Sportscasting on Facebook. Follow us on Twitter @sportscasting19.
RELATED: The Vikings' Offensive Explosion Should Have Russell Wilson and the Seahawks Majorly Concerned