Russell Wilson's Hall of Fame Odds Are Higher Than You'd Think
Russell Wilson's story of third-round quarterback — one picked after a punter, no less — to potential Hall of Fame quarterback is worthy of a screenplay.
Ideally, Wilson hopes any movies about his career and an eventual Hall of Fame ceremony are years away. But when discussing Wilson's career, it's hard not to see his bust enshrined in Canton, Ohio.
Although Russell Wilson still has plenty of years ahead of him, let's look at the Seahawks legend's impressive Hall of Fame resume.
Russell Wilson is one of the NFL's best quarterbacks
Russell Wilson is already entering his ninth NFL season and he's certainly made the most of it.
Wilson holds an 86-41-1 record in eight seasons as the Seahawks' starting quarterback — he's never missed a game despite regularly playing behind horrific offensive lines — and is among the greatest players in franchise history.
Russell Wilson has never thrown more than 11 interceptions in a season and has always completed at least 63% of his passes. He's a proven dual-threat weapon who has thrown 23 touchdowns to 11 interceptions in the playoffs.
The only knock, for now, on Wilson is his age. Wilson played part of his rookie season at 24 and turns 32 in November.
Russell Wilson plays in a time, though, where the league's best quarterbacks are playing deep into their 30s and early 40s. His career isn't nearing its final days just yet.
Wilson has developed an impressive Hall of Fame resume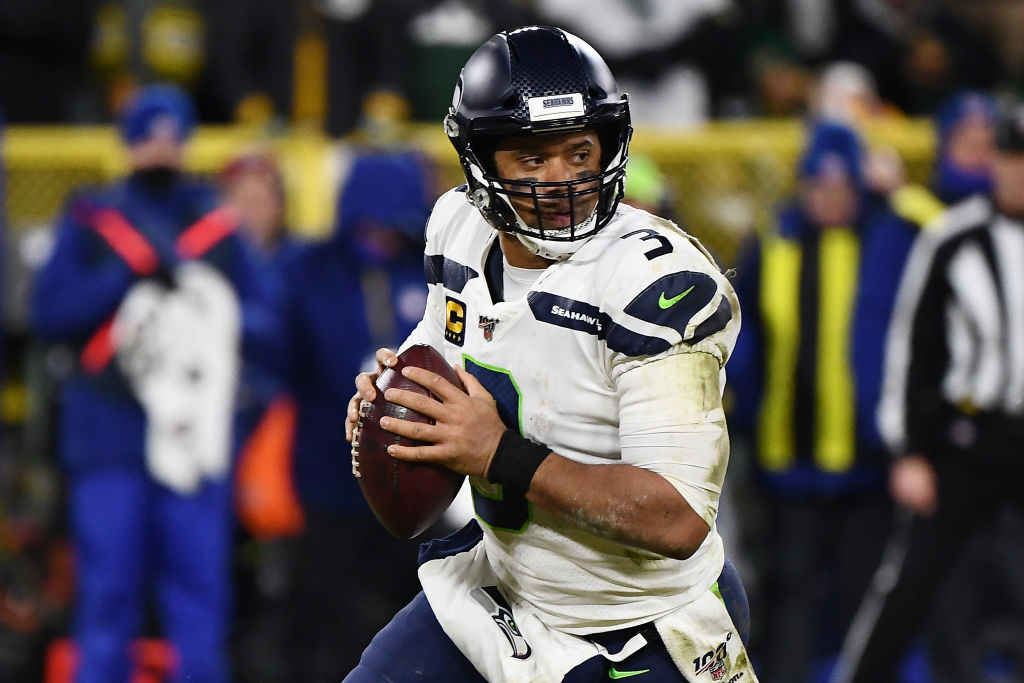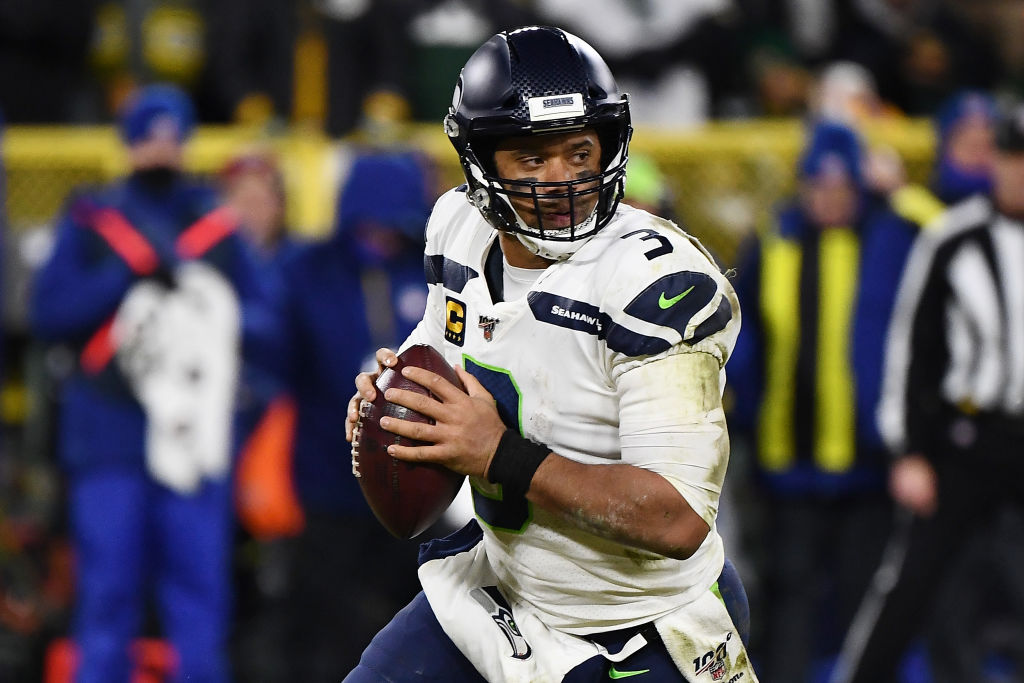 Russell Wilson completed 64.5% of his passes in his first eight seasons for 29,734 yards, 227 touchdowns, and only 68 interceptions.
The six-time Pro Bowler threw just five interceptions in 516 attempts last season and nearly led the Seahawks to the NFC West Division crown.
Russell Wilson likely needs to play another three or four years, at the very least, for his Hall of Fame candidacy to take that next step. But it is hard to imagine him missing Canton at this point, barring a drastic collapse over the next few seasons.
Wilson has been one of the NFL's top quarterbacks since he entered the league in 2012. The Hall of Fame voters are surely taking notice about what he's already accomplished and what he's capable of doing next.
At this point, it's when, not if, Russell Wilson enters the Hall of Fame
Pro-Football-Reference has a metric known as the Hall of Fame Monitor. The system uses a player's accolades and stats to determine how close they are to the average Hall of Famer.
Russell Wilson enters the 2020 season with a Hall of Fame Monitor score of 66.75. That places him 30th all-time and puts him in company with the best quarterbacks in league history.
Of the 27 quarterbacks with a score above 80 — Peyton Manning holds the highest score at 258 — there is only one quarterback who was eligible for the Hall of Fame and didn't earn enshrinement: Bengals legend Ken Anderson.
The average Hall of Fame quarterback has a 102 score, although that is heavily skewed.
Those not eligible include Drew Brees and Aaron Rodgers, who are locks for the Hall of Fame. The likes of Matt Ryan and Eli Manning have complicated cases but induction is in their favor.
Russell Wilson has played admirably on the field and has a Super Bowl trophy to his name. It would not be surprising to see him retire as a top-10 quarterback in that regard.
Russell Wilson has plenty of mileage left in the tank. Seahawks fans should officially start preparing for his eventual induction, though.