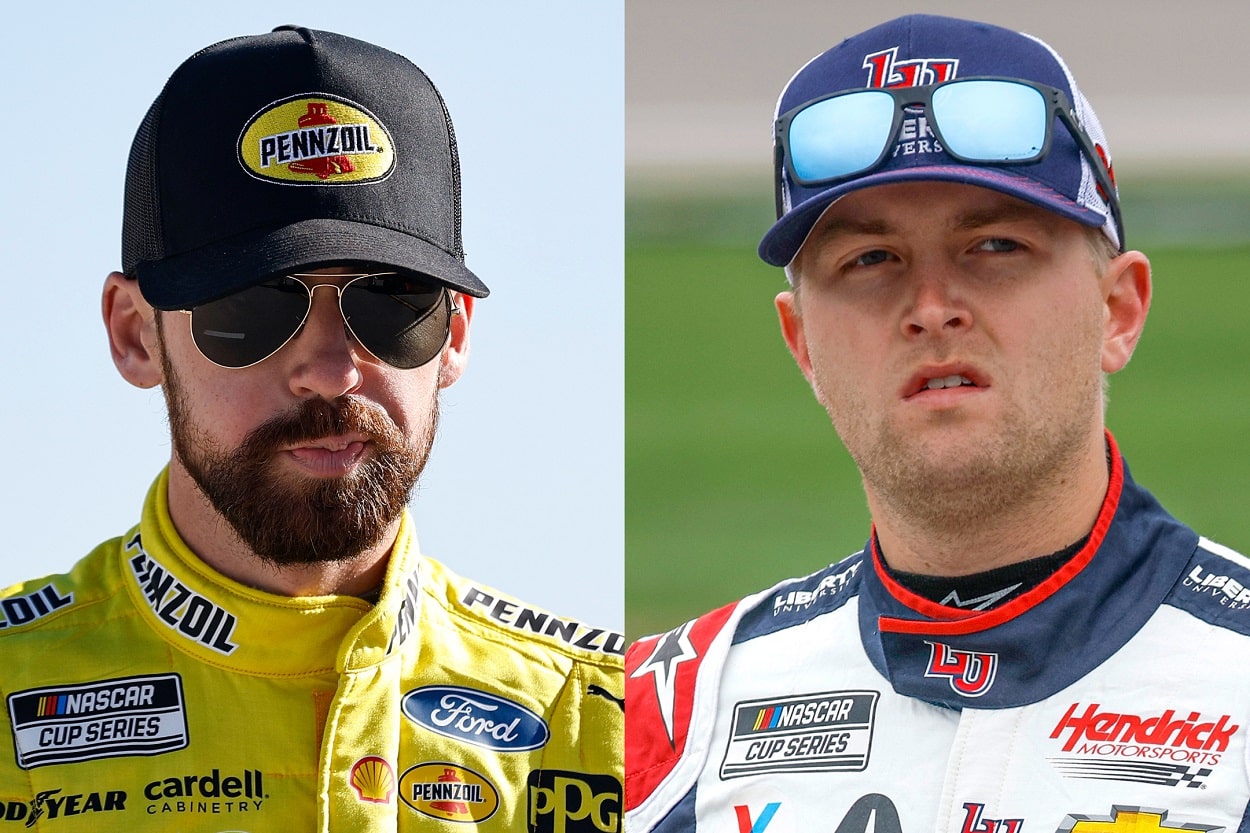 Ryan Blaney and William Byron Sit Atop an Unfortunate NASCAR Leaderboard
Ryan Blaney and William Byron have issues winning races in which they take the pole.
Ryan Blaney and William Byron have established themselves as consistently two of the strongest qualifiers in the NASCAR Cup Series, but they have both yet to capitalize on their best starting positions.
Ryan Blaney and William Byron lead active drivers with zero wins from the pole position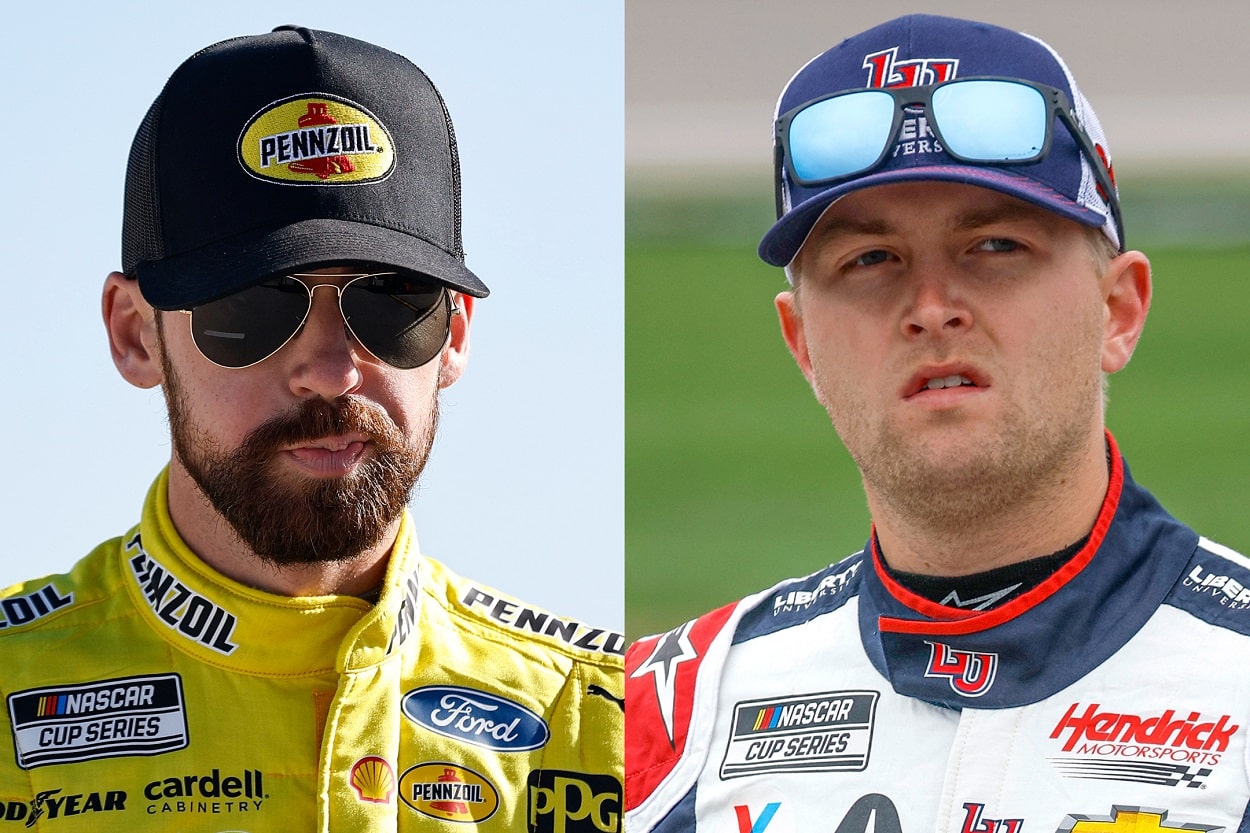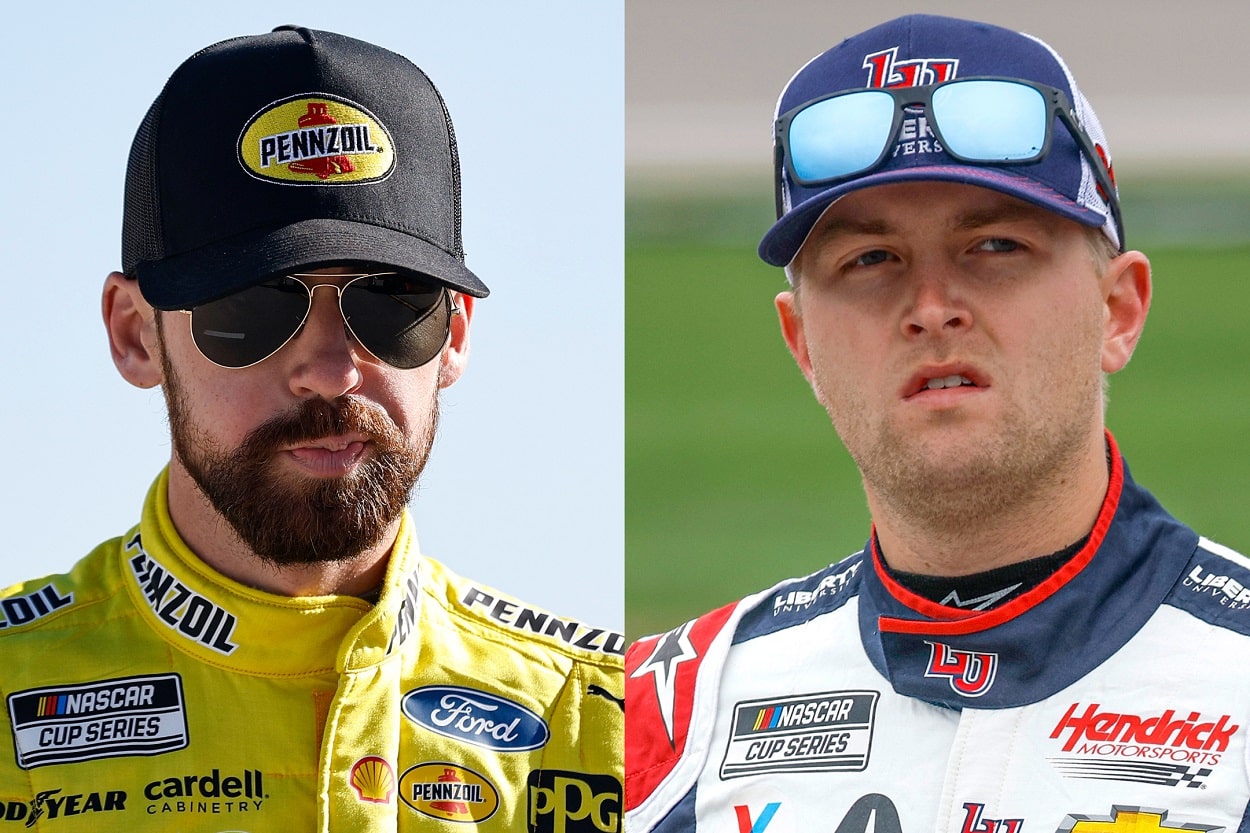 Blaney, 28, ranked fourth in the series last year with a 10.1 average starting position and matched a career-high with three pole awards in 2022 to give him nine for his career that now spans parts of nine seasons. That places him 11th on the list of active drivers but tops among current Cup Series drivers who have never won a race from the pole.
Byron, meanwhile, won his only pole of the 2022 campaign late in the season at Homestead-Miami Speedway. That was the eighth career pole of the 25-year-old driver's five-season Cup Series career and leaves him one behind Blaney for the most poles without actually winning one of those events.
Byron finished 12th in the Homestead race in October and has yet to be particularly close to winning a race he started from the front of the field. 
His best result in a pole-winning race was sixth in 2019 at the Charlotte Roval. He has an 18.0 average finishing position in those eight races and has failed to lead more than 45 laps. In fact, he has more finishes outside of the top 20 (four) than he does inside the top 10 (three). By contrast, his average starting spot for his four career victories is 13.5.
A top starting spot tends to translate to a better race for Blaney, at least. He has a 6.0 average finishing position in his nine pole-winning races, and he has finished seventh or better in eight of those starts.
Blaney's closest chance at a win after winning the pole came in the 2018 playoff race at Texas Motor Speedway when he led 40 laps but finished runner-up to Kevin Harvick, who had dominated much of the race en route to a berth in the Championship 4.
Blaney also led the most laps in two of his starts from the front this past season. He paced the field for 143 of 312 laps in the March race at Phoenix Raceway before finishing fourth, and he led 128 circuits in April at Richmond Raceway before finishing seventh in a race decided primarily by pit strategy.
Blaney also tends to start closer to the front of the field than Byron when he wins races. Blaney has started inside the top 10 for six of his seven career victories for a 7.6 average starting spot. The only outlier was a 12th-place start in the 2020 spring race at Talladega Superspeedway.
Should Blaney and Byron continue to rack up pole awards without grabbing the race-winning trophies, they'll start to reach some unique company on the pole winners' leaderboard.
Success from the pole position has varied greatly from driver to driver
Only six drivers in NASCAR history have won at least 10 poles without ultimately winning any of those races.
Ken Schrader leads that category with 23 poles and yet zero victories in those races. His closest calls were a runner-up finish to Darrell Waltrip in the 1989 Daytona 500 and a second-place run in 1993 at Pocono Raceway in a race Kyle Petty won.
Dale Earnhardt Jr. is third on that list with 15 winless pole starts. Greg Biffle (13) and Jamie McMurray (11) also join him on that list among drivers of that recently retired generation.
Other drivers have found starting from the pole to be highly beneficial, as one might assume.
Kyle Larson leads active drivers who have at least five poles with four victories in his 14 career starts from the front, a 28.6 percent winning percentage. Kyle Busch (32) and Kevin Harvick (31) lead active drivers with eight victories after starting from the pole position.
Jimmie Johnson, who will now have a chance to add to his marks in 2023, has triumphed 15 times in 36 career starts from the pole for a remarkable 41.6% winning percentage. Predictably, Richard Petty holds the top spot with 123 pole awards and 61 wins in those races. It is a staggering 49.6 percent winning percentage, but the competition in the sport was also highly different than it is in modern times.
Also of note, Ryan Newman tallied 51 career poles to rank ninth all-time and helped him earn the nickname "The Rocketman," but he won only five of those races.
Blaney and Byron both should have plenty of time in their careers to remove themselves from this list, as both have yet to reach the age of 30. 
However, the ability to use the advantages of starting from the front, and therefore likely having the best pit stall, could go a long way toward helping the title chances for two drivers who have yet to make a Championship 4 appearance.
Have thoughts on this topic? Keep the conversation rolling in our comments section below.