Ryan Lochte Seeks Michael Phelps' Help as He Rebuilds His Reputation: 'I'm a New Person'
Every four years for what's seemed like quite a while now, swimmer Ryan Lochte's name emerges in the news. It's often for positive reasons; he was once a world-class Olympic swimmer. Other times, it's for more controversial reasons. Lochte has experienced his share of embarrassing headlines over the years, but to hear the man explain it, he's past that stage of his life.
The 36-year-old seems to have a new lease on life. He even reached out to former Olympic teammate Michael Phelps for guidance. Let's look at Lochte's newfound path and the role Phelps might play in it. 
Ryan Lochte has always sparked controversy
Lochte was previously known for his ability as a swimmer, but he managed to embarrass his country at the 2016 Rio de Janeiro Olympics. According to Business Insider, Lochte initially claimed he had been robbed at gunpoint while out one night in Brazil. Surveillance footage released later told a different story, however. The video appeared to show Lochte and others in a heated argument at a gas station, and that they had done considerable damage to the gas station bathroom. 
Releasing a statement at the time, Lochte attempted to take responsibility while not quite admitting he lied: "I want to apologize for my behavior last weekend — not being more careful and candid in how I described the events of that early morning and for my role in taking the focus away from the many athletes fulfilling their dreams of participating in the Olympics." 
It was certainly a metaphorical black eye for Lochte and his teammates.  
Lochte wanted to qualify for the Tokyo Olympics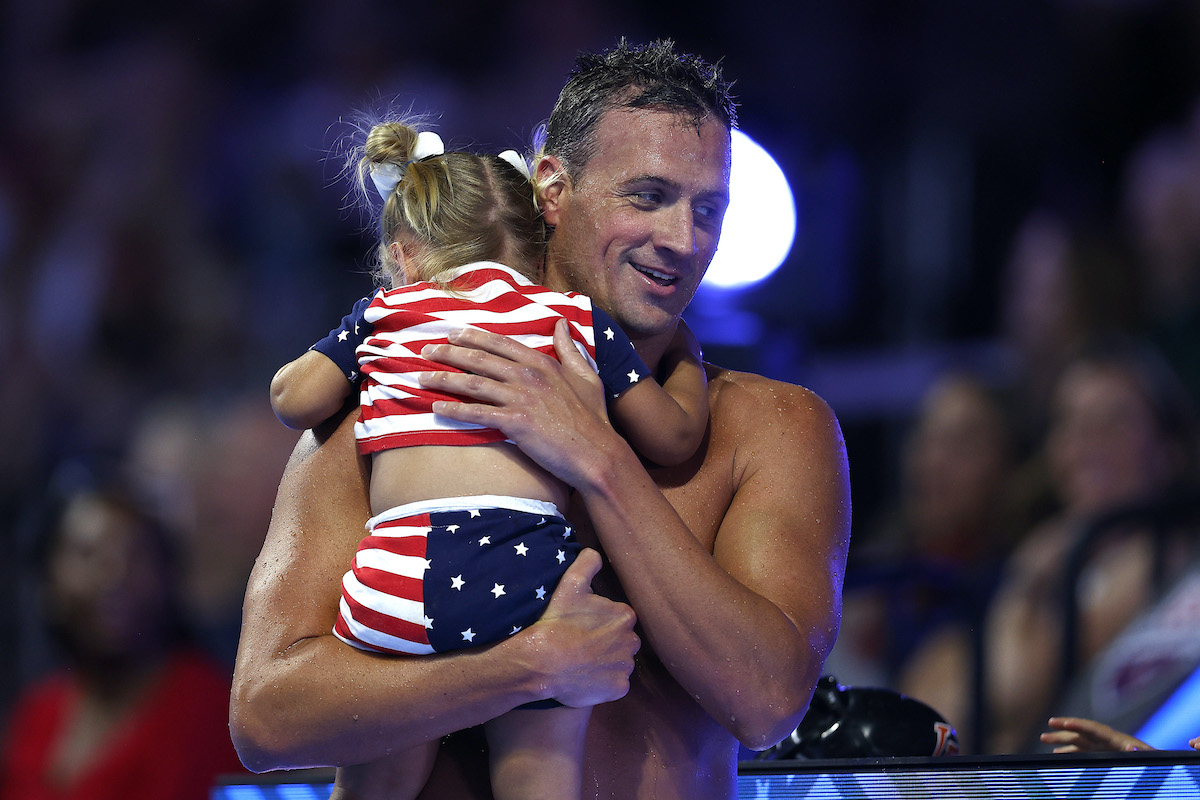 Lochte is now 36, which is ancient in swimming years. Despite his age, he wanted to make a comeback and qualify for this year's Tokyo Olympics. According to Insider, he reached out for help from something of an unexpected mentor – none other than Phelps himself. 
After the Rio incident, Lochte reached out to Phelps for advice and help. He received the cold shoulder from Phelps due to either the swimmer's busy schedule or a lack of interest in helping Lochte at the time. When Lochte started training for this year's Olympic trials, he reached out to Phelps again. This time Phelps connected with him. 
Lochte knew Phelps had been in a similar situation, taking a lot of time away from swimming to later return. He knew that Phelps had struggled to train upon coming back. Phelps was able to advise Lochte on what he was doing wrong. Lochte said, "So I talked to him and he's like, 'You've just done so much work that your body is beat up. So when you taper, you're going to light it up.'"
Lochte failed to qualify for the 2021 Tokyo Olympics
While Lochte made an honest, valiant effort to qualify, there was only so much he could do. Unfortunately, he proved to be past his prime. According to Yahoo Sports, he did not qualify to compete for the US Team in Tokyo. Lochte was resolute in his determination to not let this be the last of him with regard to swimming, however. He posted a video to social media where he said the following: "I'm not done. I'm not retiring. There's so much more I want to do in the sport of swimming, whether it's in the pool or outside of the pool trying to grow the sport because the love and passion that I have – I want to grow the sport." 
Even if Lochte never makes another Olympics — and he likely won't — he sounds as if he at least has his life headed in the right direction.