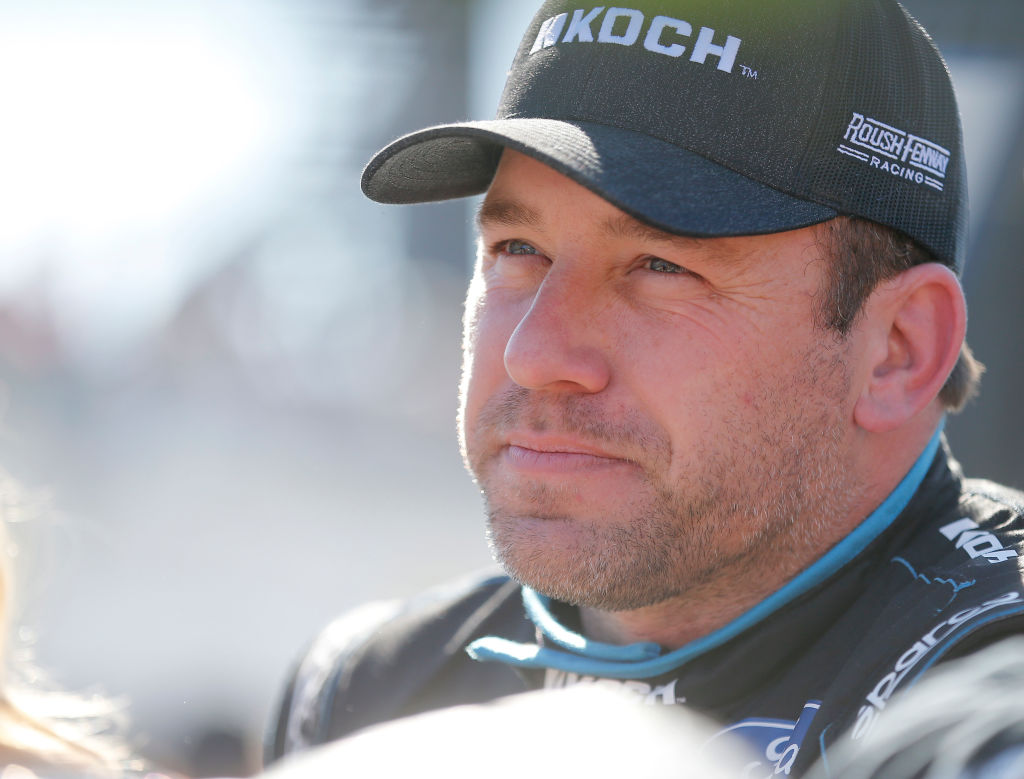 Ryan Newman Has Severe Lasting Effects From Horrific Daytona 500 Crash
NASCAR driver Ryan Newman said he has lasting effects from a horrific crash he was in earlier this year. Here's how he feels now.
Ryan Newman is finally on the comeback trail. Exactly three months after he was involved in a horrific crash at the Daytona 500, Newman will once again take the wheel at Darlington Raceway in Darlington, S.C.
Although Ryan Newman is ready to drive again, the veteran NASCAR driver admitted he is suffering long-term mental effects from his crash. Here's how Newman is feeling now.
Ryan Newman was hospitalized after his February crash
RELATED: Did Ryan Newman Break Any Bones in the Major Daytona Crash?
Ryan Newman was involved in a horrific crash during the 62nd Daytona 500 on Feb. 17. Newman's Ford Mustang was clipped from behind as he led in the race's final lap.
Newman went airborne and flipped several times. The 42-year-old was hospitalized for two days with serious but non-life threatening injuries.
Newman's car was starting to burn when emergency services arrived.
Ryan Newman's crash went viral on social media and again raised questions about NASCAR's safety. Newman credited his survival to the safety of his car and a new, carbon fiber helmet he wore that day.
Newman doesn't recall the crash nor his recovery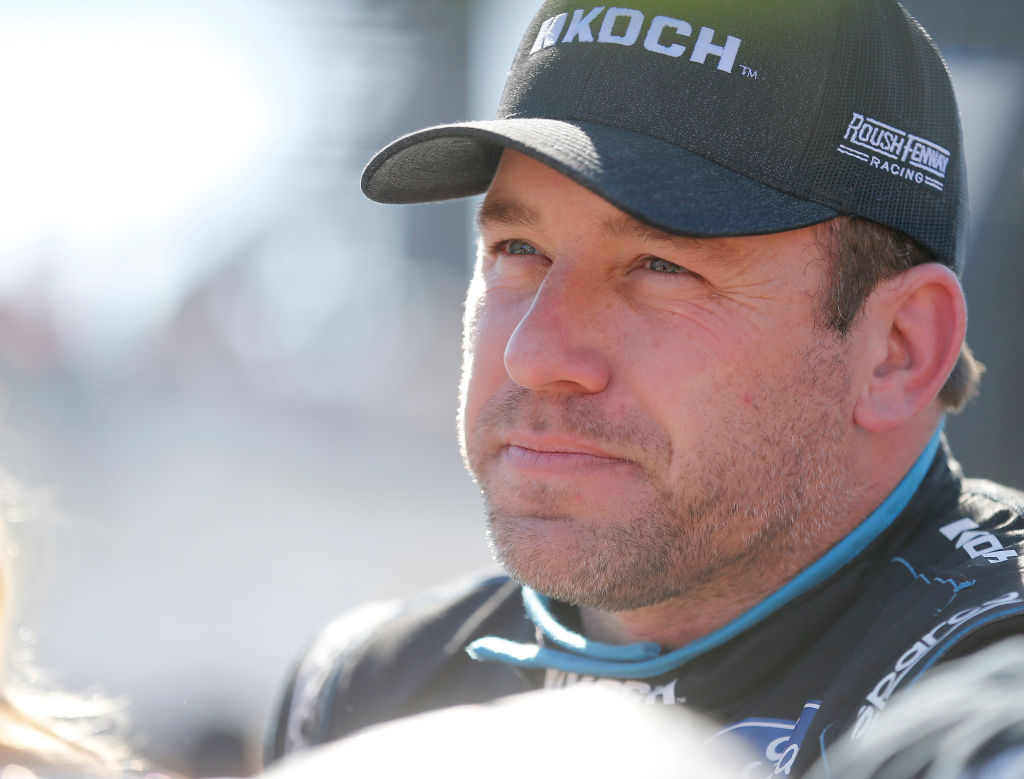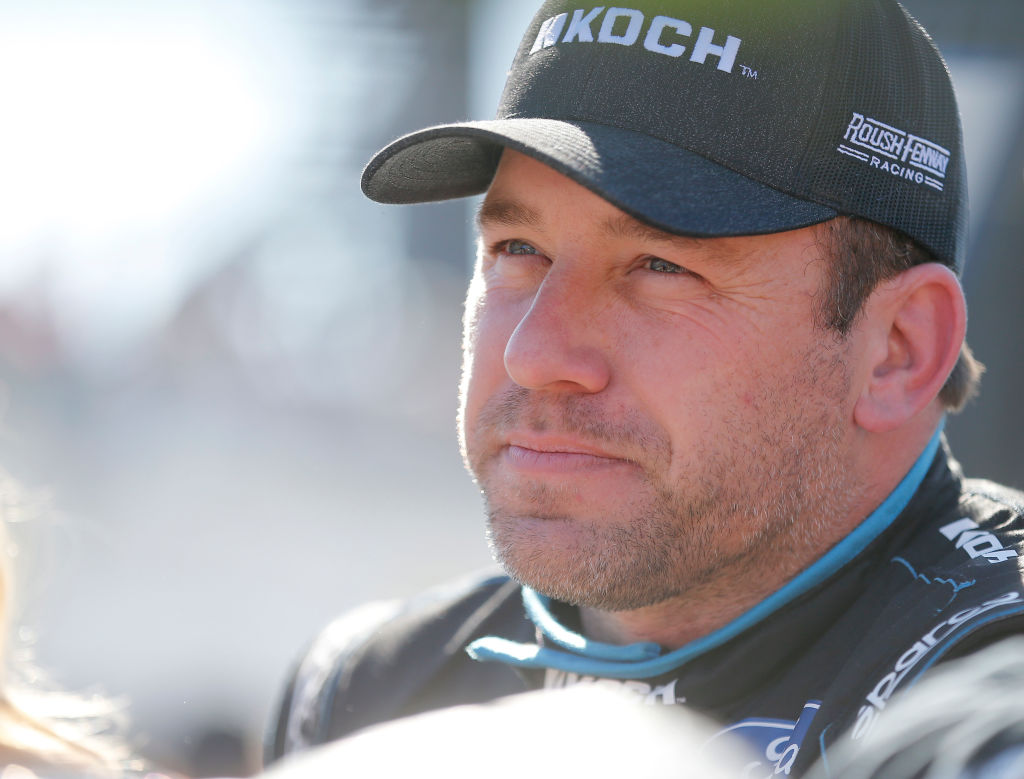 Ryan Newman escaped from the crash with no major physical injuries. Instead, his issues were purely psychological and they've lasted since he left the hospital.
In a pre-race conference call, Newman said he suffered a "brain bruise." Newman doesn't recall the crash itself, nor any parts of his recovery.
Newman's post-crash memories started when he and his daughters left the hospital.
Ryan Newman said he isn't sure if he doesn't remember the crash because of brain trauma — Newman was treated for a concussion, but doctors never definitively diagnosed him with one — or because doctors placed him in a medically-induced coma.
Newman told reporters he didn't see the crash until after he left the hospital, according to CNN.
"I watched the crash and had to make myself believe what I had went through. I really looked to my dad to say, 'Hey, did this really happen?' Like it was kind of there's no déjà vu when there's no deja. It was just kind of like, 'All right, I believe you.' It's crazy. I'm happy I'm here."
Ryan Newman is ready to ride again
Ryan Newman is among the drivers ready to get behind the wheel this weekend. Newman, who has never won at Darlington, nonetheless called it his favorite track to race at and noted it was where he ran test laps in March.
Doctors cleared Newman to compete in NASCAR races again in April.
Newman will start the race in the 21st position. The starting lineup was determined by a random draw rather than a normal qualifier.
Oddsmakers consider Newman (+10,000) a heavy underdog to win the Daytona 500. Kyle Busch (+500) is the favorite and Denny Hamlin (+700) is right behind him.
Brad Keselowski, Joey Logano, and Kevin Harvick all have +750 odds of winning.