5 Ways Saban and Harbaugh Can Settle the Satellite Camps Feud
Ever since his return to the college football sidelines, Jim Harbaugh has been reinventing recruiting at Michigan — and we are super impressed. In the quest to return his alma mater to greatness, the former San Francisco 49ers head coach is unafraid to buck convention, fully embracing the power of social media and strongly advocating for the use of satellite camps.
Unfortunately, when it comes to the use of the latter, not everyone feels the same way. Alabama Crimson Tide coach Nick Saban did more than just voice his disapproval of satellite camps, calling them "bad for college football," he also let everyone know just how much he dislikes the concept.
This is the wild, wild West at its best. There have been no specific guidelines relative to how we're managing control of this stuff. It's happening outside the normal evaluation window, which means we're taking time away from our players. We have to worry about our players doing the right things with the limited time we have them, but we're not going to do that because we have to be somewhere else to see someone else.
As you can imagine, Michigan's head coach was not a fan of what Saban said, and felt inclined to provide a response of his own on the matter. In the words of someone much wiser than us: Why can't we all just get along? We'd love it if Harbaugh and Saban could see eye-to-eye on this particular matter.
Unfortunately, we have a feeling the feud over satellite camps is here to stay. So, if this conflict is going to remain part of the public discussion, we think these two great coaches should do a better job of attempting to settle the dispute. If it were up to us, this is how we'd go about it.
1. Rock-paper-scissors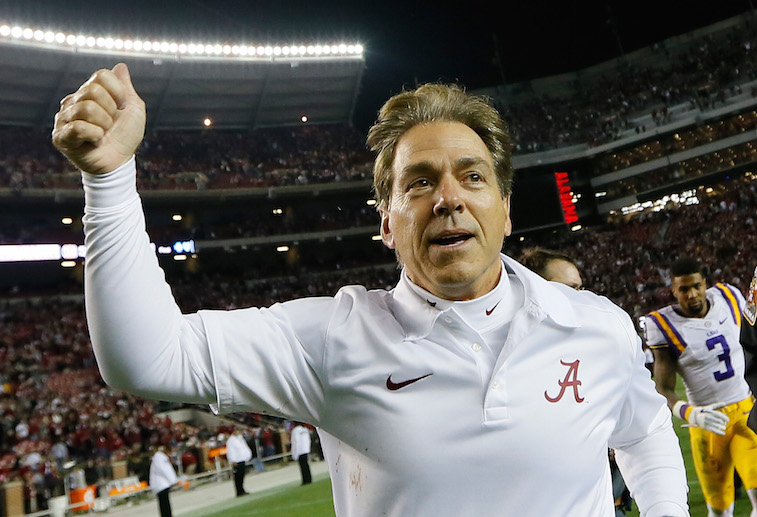 While many might disagree with us, rock-paper-scissors is more than just a fair way to decide which of your friends gets to ride "shotgun" on a trip to the mall; it's a legitimate way to solve just about any dispute. Which is why a disagreement over the use of satellite camps would be the perfect opportunity to utilize this epic form of diplomacy.
To be successful in this ultimate battle of wits, you must possess a serious understanding of psychological warfare and a keen sense of strategic thinking; traits that Saban and Harbaugh both possess in spades.
If these two gents are able come to an agreement on whether this series should be best of seven or best of 11, we think the rest will work itself out. Given the above picture, something tells us the Alabama head coach is all about the "rocks."
2. Madden tournament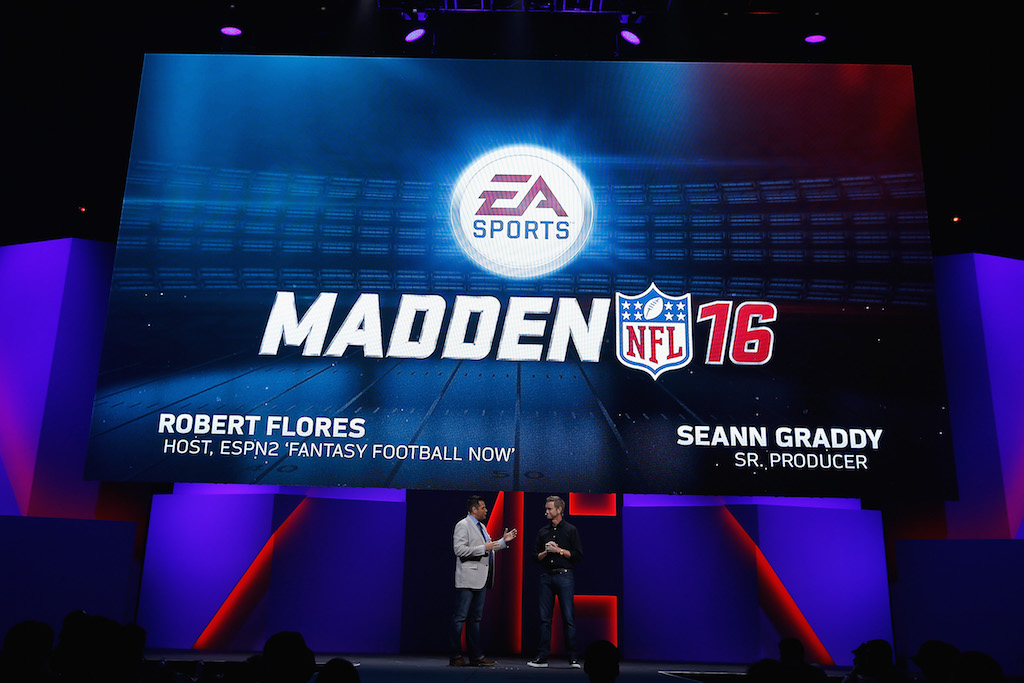 The best way to settle this dispute would be on the field of battle. Unfortunately, as much as Harbaugh might like it, we don't picture these two strapping on helmets and taking out their frustration on the gridiron. Luckily for us, they don't have to — that's what Madden is for.
Although NCAA Football is no longer part of the EA Sports universe, that doesn't mean Saban and Harbaugh go head-to-head video-game style. This just means we'll have to get a bit creative.
Therefore, instead of enjoying a grudge match between Alabama and Michigan, we'll have to settle for an NFL showdown between the teams these two used to coach: Miami and San Francisco. Grab your controller, gents, things are about to get real — electronically speaking, of course.
3. Academic challenge
The use of satellite camps isn't a violation of NCAA policy (not anymore), but it's not exactly a squeaky clean approach to recruiting. Still, Saban doesn't like that this practice lacks specific guidelines, and Harbaugh pretty much feels it's ironic for Saban to criticize someone else on the possibility of breaking NCAA rules at camps.
While both coaches make valid points, what this ultimately comes down to is the answer to a simple question: Who knows the rules better? The way we see it, only a straight-up academic competition can settle this.
Two men, one stage, and a series of questions… May the most knowledgable individual win. Hey, if it was good enough for Adam Sandler in Billy Madison, then it's good enough for two of the best coaches in college football.
4. Rap battle
If one person is going to essentially call out someone at the SEC meetings only for that individual to voice a rebuttal on Twitter, then let's hand both coaches mics and let the words really do the talking — in a rap battle.
Picture this: A lively crowd surrounds the stage, a sick beat is dropped, and our two coaches proceed to eloquently tear into each other through the use of rhymes, riffs, and really mean putdowns. It's been said that the pen is mightier than the sword. This would be the perfect way to find out.
5. There's nothing a good 'Netflix and Chill' session can't solve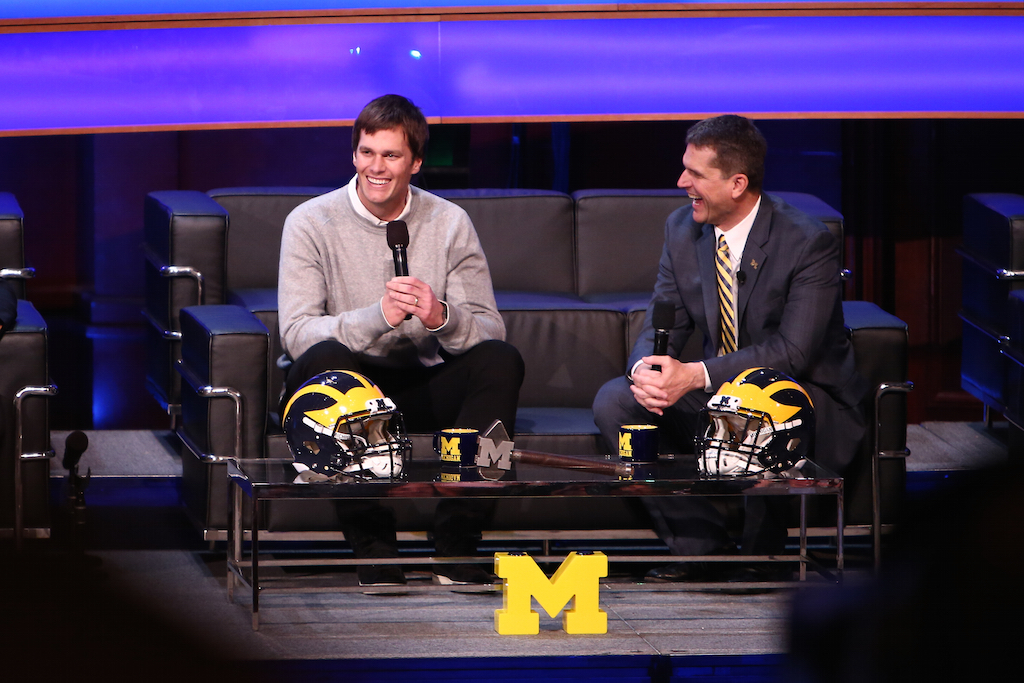 Our barbaric side thinks Saban and Harbaugh should work this out in a televised cage match, but we honestly believe the latter coach would go all "Wolverine" on his opponent, which wouldn't be ideal. So, why not get these two together, stick them on a couch, and let them come to some sort of truths while binge-watching Netflix? Would that really be so bad? We think not.
Given the style of these coaches, we don't picture Saban and Harbaugh coming to an agreement anytime soon. With that being the case, these two might as well learn to enjoy one another's company over a sweet "Netflix and Chill" session.
In the world of college football, disagreements over principles are bound to rise, but that doesn't mean folks can't be civilized. So, we have just one more question to ask: Who likes popcorn?
Information courtesy of ESPN.com.