Saints DE Cam Jordan Hopes a 15-Year NFL Career Will Finally Get Him a Super Bowl
Since 2011, defensive end Cam Jordan has consistently ranked among the top NFL players. Now that Drew Brees is no longer at the helm, Jordan and company look to top their division again and head to the Super Bowl. For Jordan, a Super Bowl win is the missing piece in an otherwise successful career. Now that he's entering the back half of his time in the league, he hopes to secure a title soon.
Cam Jordan's career with the New Orleans Saints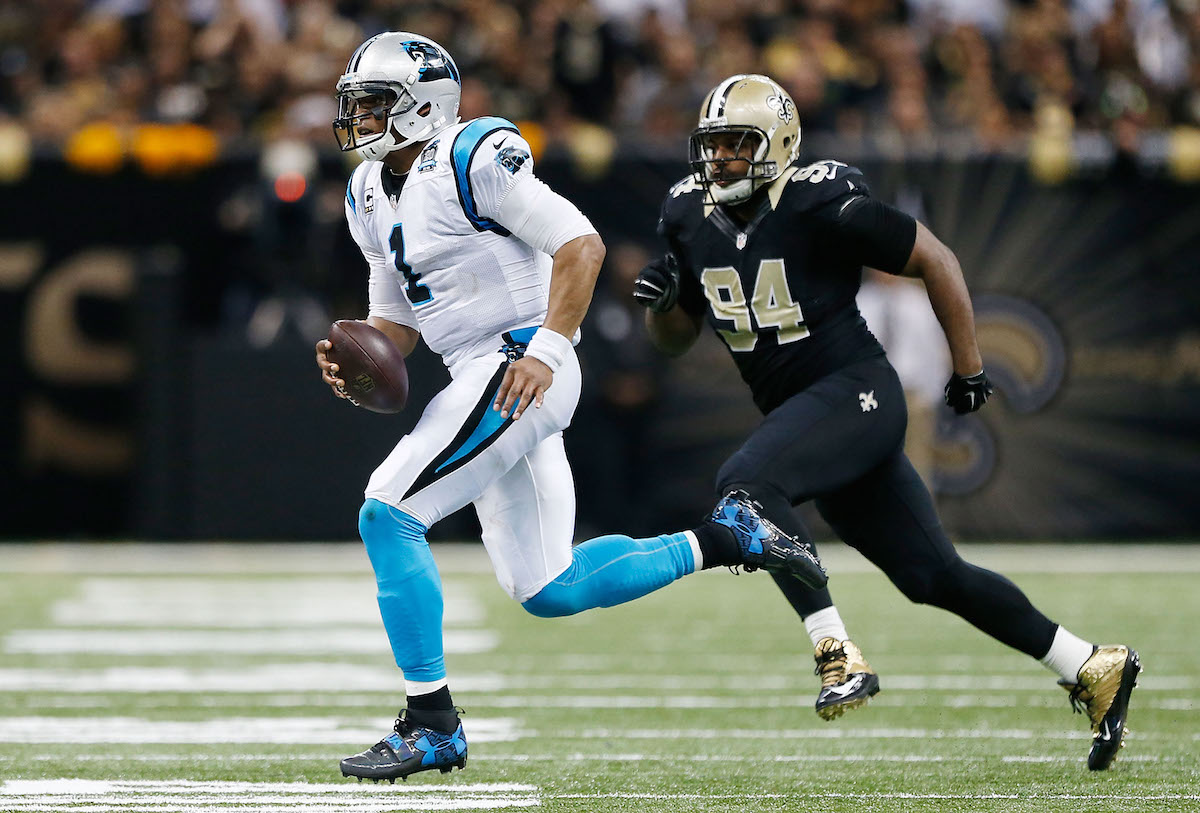 Football greatness runs in Cam Jordan's household. The family patriarch, Steve Jordan, played for the Minnesota Vikings at tight end and was a six-time Pro Bowler. The apple didn't fall far from the tree, and the younger Jordan followed in his father's footsteps, becoming a top athlete in high school and college. 
The New Orleans Saints selected Jordan in the 2011 NFL Draft, and since then, he's become a defensive staple on the team. Consistently productive, Jordan has 94.5 career sacks, Pro Football Reference reports, and he's close to tying Rickey Jackson's regular-season record. It's a feat Jordan thinks he'll have no problem accomplishing — he still believes he has a few more years left in the tank, hoping to play up to 15 years.
As for the Saints, they hope to have an even more dominant defense than years past now that Brees is gone. Workhorse and team veteran Jordan will be a big part of that new role.  
Cam Jordan's main motivation
After playing in the league for so many years, Jordan has racked up plenty of accomplishments. But one colossal accolade eludes him — a Super Bowl victory. It's a fact that gets under his and his dad's skin.
He told GQ that the ultimate NFL victory is all he desires. "I just want a Super Bowl! Did you catch that? Super Bowl! Between me and my dad [Steve Jordan, a six-time Pro Bowl tight end and one of the 50 greatest Minnesota Vikings ever], we have 12 Pro Bowls, going on 24 years of NFL experience and a goose egg when it comes to Super Bowls.
"We have two or three division championship games, but nary a Super Bowl appearance. The Jordan legacy has a whole lot of accolades, but that Super Bowl is elusive. And it hurts to the core that I've never been to one."
And even though the Saints lost their starting quarterback, Jordan feels good about their chances. "But what you can do is look at the roster and get excited about what you have. Drew has been down for multiple games the last two seasons, and it's not like there's been a slump.
"We were 5-0 with Teddy Bridgewater when he took over and 3-1 with Taysom Hill. In three phases of the game, we have been top tier for a few years. And now it's trying to improve upon that and make that our standard." 
Keeping fit and dishing out advice
To stay active as long as he has, Jordan must not only keep fit but also know the ins and outs of the game. He says he needs to be familiar with all the players and their plays, including recognizing various patterns and how they'll work out. 
As for his advice to younger players, Jordan says it's simple. "Man, what I preach every day: enjoy every moment — and in enjoying that, you have to love the grind. When you look up and it's training camp and it's 95 degrees, you an hour and a half or two into practice and they say, "Conditioning!" you gotta love that moment."
RELATED: Hall of Fame Vikings Receiver Cris Carter Has Discovered the 'Hidden Gem' of Workouts: 'I've Taken Close to 250 Classes'