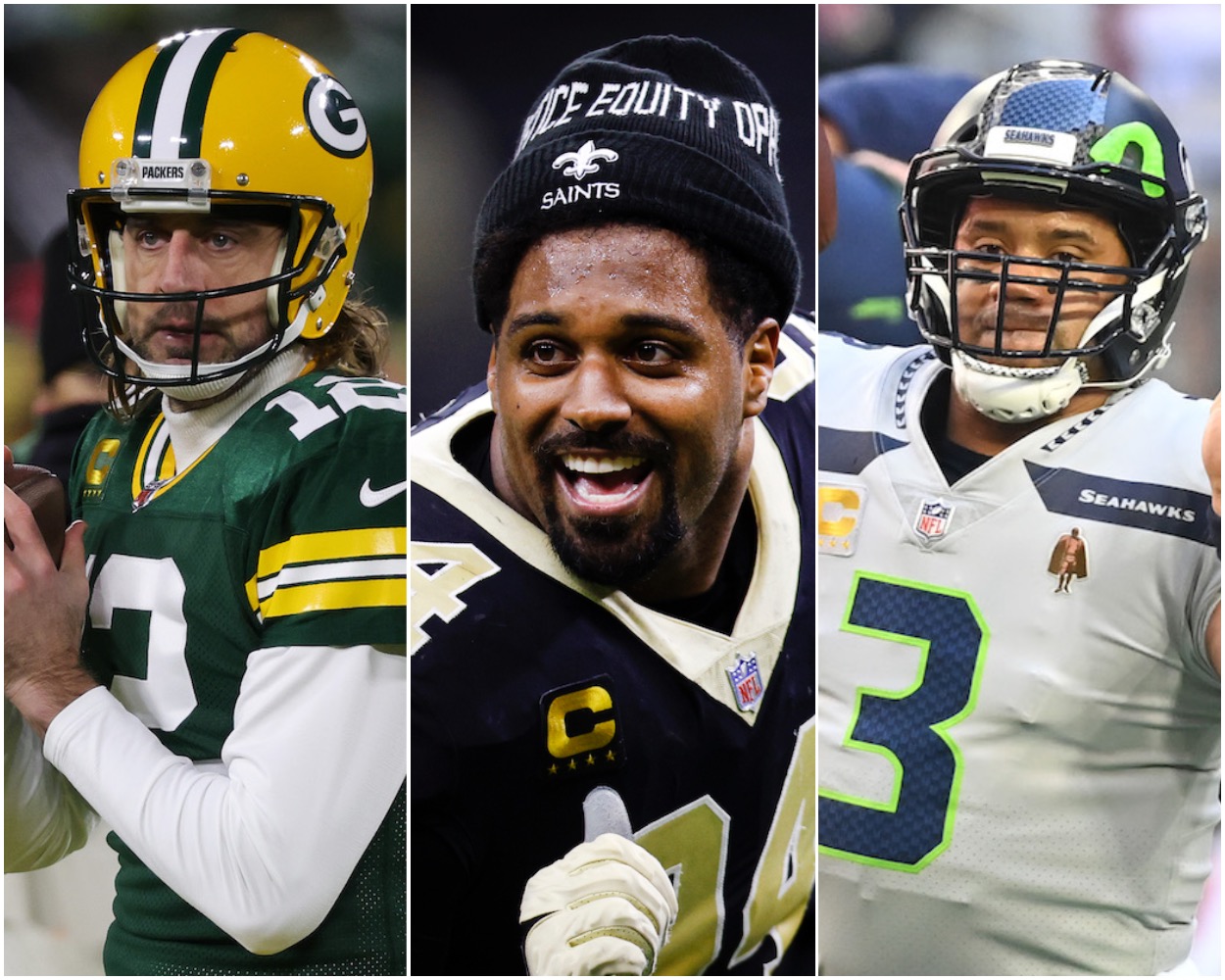 Saints DE Cameron Jordan Is Making a Premature Push for Aaron Rodgers, Russell Wilson: 'I'm Recruiting Already'
Saints defensive end Cameron Jordan is making a premature push for Aaron Rodgers and Russell Wilson to join his team this offseason.
After years and years of living at the top in the NFC, the New Orleans Saints were faced with the harsh reality of life after Drew Brees this past season. They got off to a promising start with Jameis Winston at quarterback before things completely fell off the rails due to injury. The Saints finished the year rotating between Trevor Siemian and Taysom Hill at QB. Neither were productive passers.
Even Winston, despite his encouraging start, was being relegated to that of a game manager. He averaged a measly 167.1 passing yards per game before getting injured.
Following its frustrating first season without Brees, New Orleans is now losing long-time head coach Sean Peyton as well. He stepped away following the conclusion of the Saints' regular season, paving the way for a new era of football to take over in New Orleans.
The Saints need to identify a new HC/QB duo
Peyton and Brees kept the Saints relevant for years. Now, they need to find a replacement for both jobs.
As things currently stand, the Saints are one of two teams who've yet to hire a new head coach this offseason. They've interviewed top candidates Eric Bieniemy and Brian Flores. However, common sense points to them promoting long-time defensive coordinator Dennis Allen. He knows the Saints' system in and out and has been lining up to take over for Peyton for years.
Quarterback is a far more complicated problem to solve. There are few free agents worth signing, and this year's draft class is noticeably light on blue-chip prospect quarterbacks.
With this in mind, it's likely the Saints will start poking around the trade market for a new QB once the offseason officially begins.
Saints DE Cameron Jordan is already lobbying for Aaron Rodgers and Russell Wilson
A member of the Saints defense since 2011, Cameron Jordan is wasting little time starting the recruiting process. During an interview at this year's Pro Bowl, he publicly lobbied for Aaron Rodgers and Russell Wilson to join him in New Orleans.
"I'm recruiting already. If you buy in early enough, you can go hand-in-hand with picking your new coach … Aaron Rodgers? Russell Wilson?"
It's crucial to note that neither Rodgers nor Wilson is a free agent this offseason. Neither of them has formally requested a trade either. Jordan is somewhat jumping the gun with his recruitment.
New Orleans can't afford a big-ticket veteran QB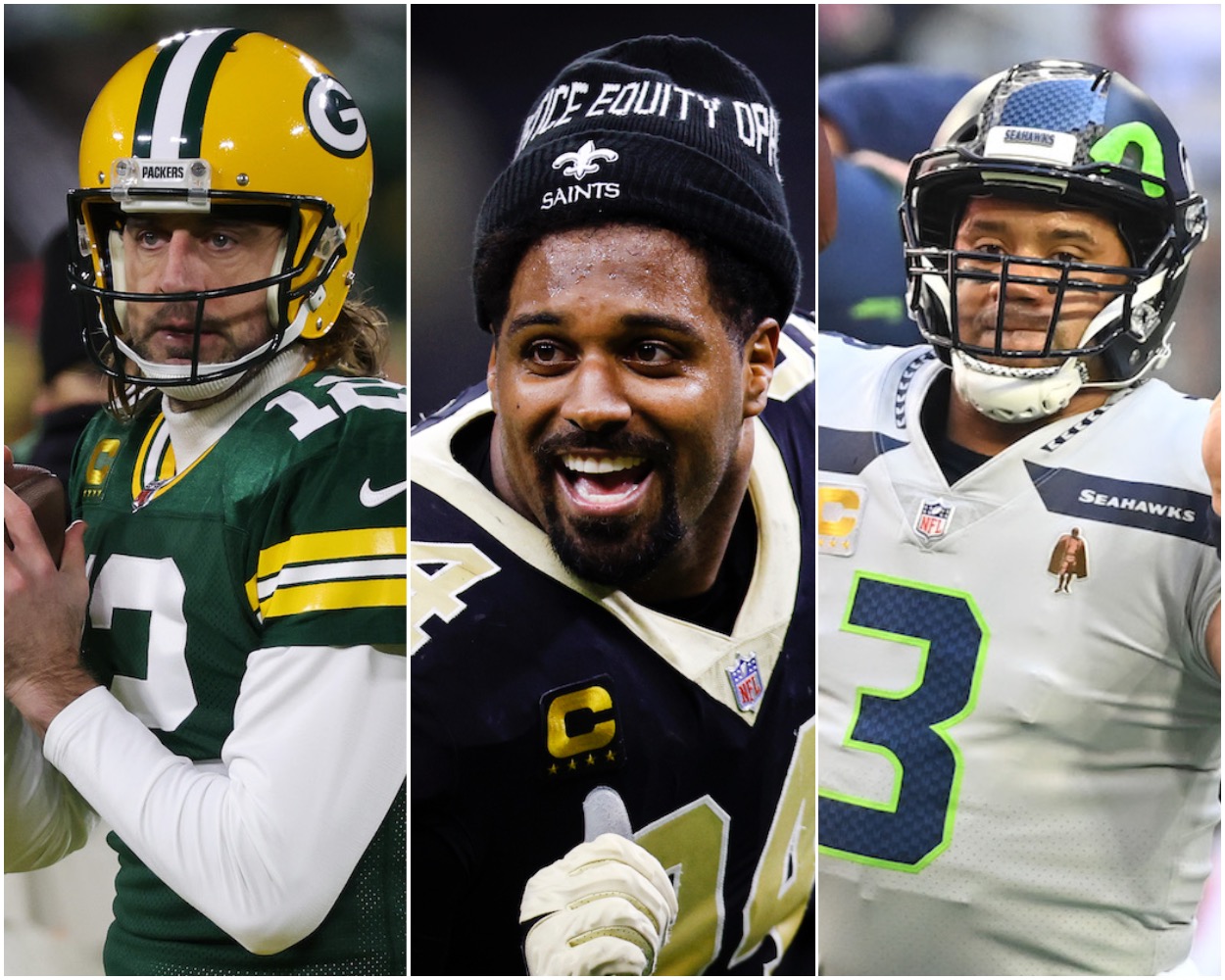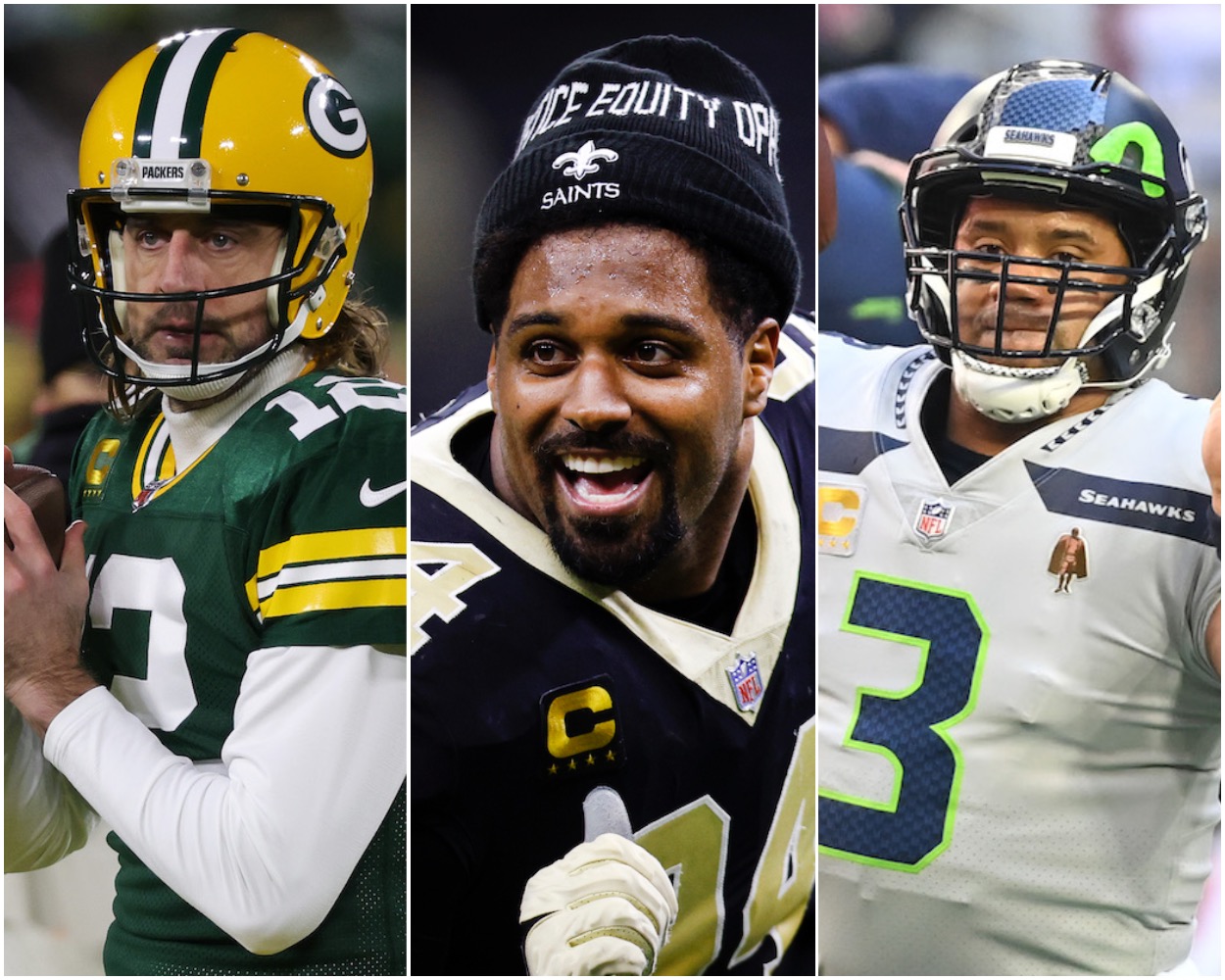 While the idea of transitioning from Siemian and Hill to Rodgers or Wilson is undoubtedly exciting for Saints fans, the truth of the matter is New Orleans can't currently afford either player.
The Saints are a whopping $75-plus million over the salary cap (Over The Cap), and Rodgers and Wilson are both on massive salaries. The potential for New Orleans to shed $100-plus million in salary to afford one of these payers is all but impossible.
Jordan can recruit as hard as he wants. The Saints are likely rolling into 2022 with an internal option at QB or a new rookie.
All stats courtesy of Pro Football Reference.