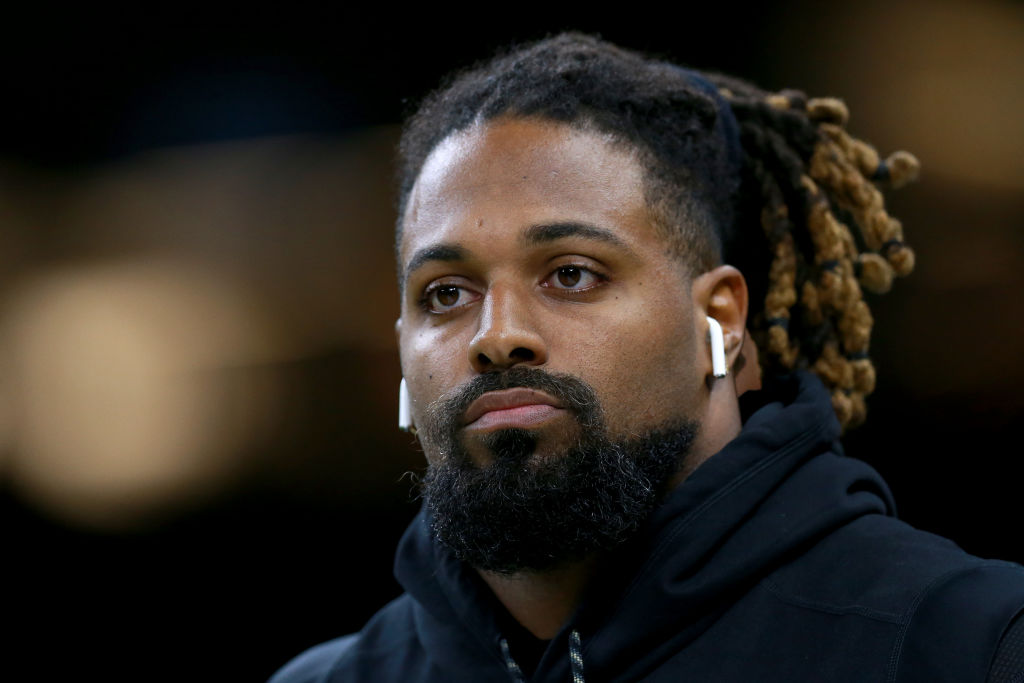 Saints DE Cameron Jordan Said Sam Darnold Has a Punchable Face
New Orleans Saints defensive end Cameron Jordan listed who he thinks would be the worst QBs to quarantine with. Sam Darnold made the list.
Since 2012, quarterbacks have feared New Orleans Saints defensive end Cameron Jordan. When discussing the best defensive ends and the best sack-getters in the NFL, Jordan's name has to be on the list. While Jordan makes it his mission to get to the opposing team's QB, he has opinions about some of them. He especially has an opinion about New York Jets QB Sam Darnold.
Cameron Jordan has been a top defensive end in the NFL
The New Orleans Saints selected Cameron Jordan with the 24th overall pick in the 2011 NFL draft. After having a decent rookie season, Jordan has been one of the best defensive ends in the entire league since 2012. 
Jordan had eight sacks for the Saints in 2012 to go with 67 tackles. Then in 2013, Jordan earned his first Pro Bowl selection as he racked up 12.5 sacks. Jordan has been great ever since then but he has been on a tear the last three seasons. He has had 12 or more sacks every season since 2017. Additionally, last season Jordan had a career-high 15.5 sacks.
Here is a list of Jordan's career accomplishments. 
463 total tackles
87 career sacks 
113 tackles for loss 
168 QB hits 
10 forced fumbles and 10 fumble recoveries 
Five-time Pro Bowl selection 
First-team All-Pro (2017) 
The New Orleans Saints have been Super Bowl contenders over the past few seasons. While the Saints' offense is a big reason why they have been so successful, Jordan is also a reason why they are one of the most feared teams in the league. 
Detailing the worst QBs to be quarantined with
Cameron Jordan recently went on Bleacher Report's "The Lefkoe Show," with Adam Lefkoe. While on the show, Jordan made a list of the five NFL quarterbacks he would want to quarantine with during this COVID-19 pandemic. However, he also listed which ones would be the worst to quarantine with.
On his list of the worst ones are Mason Rudolph, Eli Manning, Patrick Mahomes, and Cam Newton.
"I think it's obvious, number five would be Mason Rudolph, just don't know where we're going to be politically speaking, don't know how much of a conversation we could actually table," Jordan said. "Number four, I would say Eli Manning. Simply because I know if Eli comes over, he's probably bringing Peyton and Archie, and probably [Cooper] and I didn't ask for all of that, it's quarantine time … I would probably not want to have Pat Mahomes in the house. What is he, a third-year in, he's technically a second full-year starter. Has the Super Bowl already, been an MVP already, just too many accolades … Cam Newton would probably be on that list again just because I don't want to see the colorful magnificent sombreros that he has every day."

Cameron Jordan
These are not all of the quarterbacks Jordan would not want to quarantine with, though. He also thinks Sam Darnold would be one of the worst ones to be stuck with.
Jordan said that Sam Darnold has a punchable face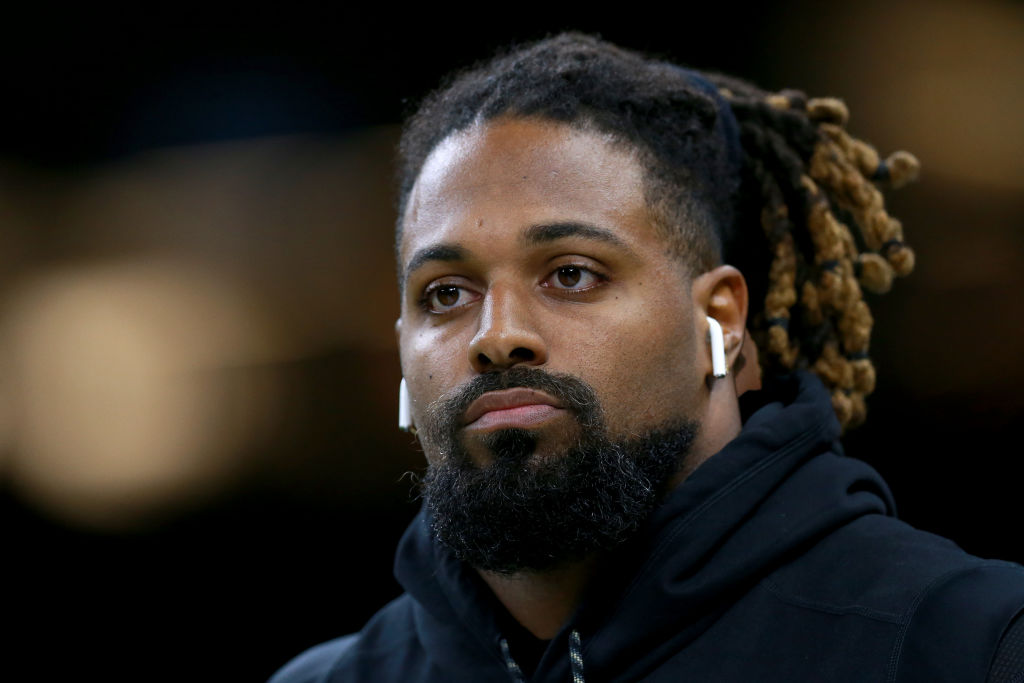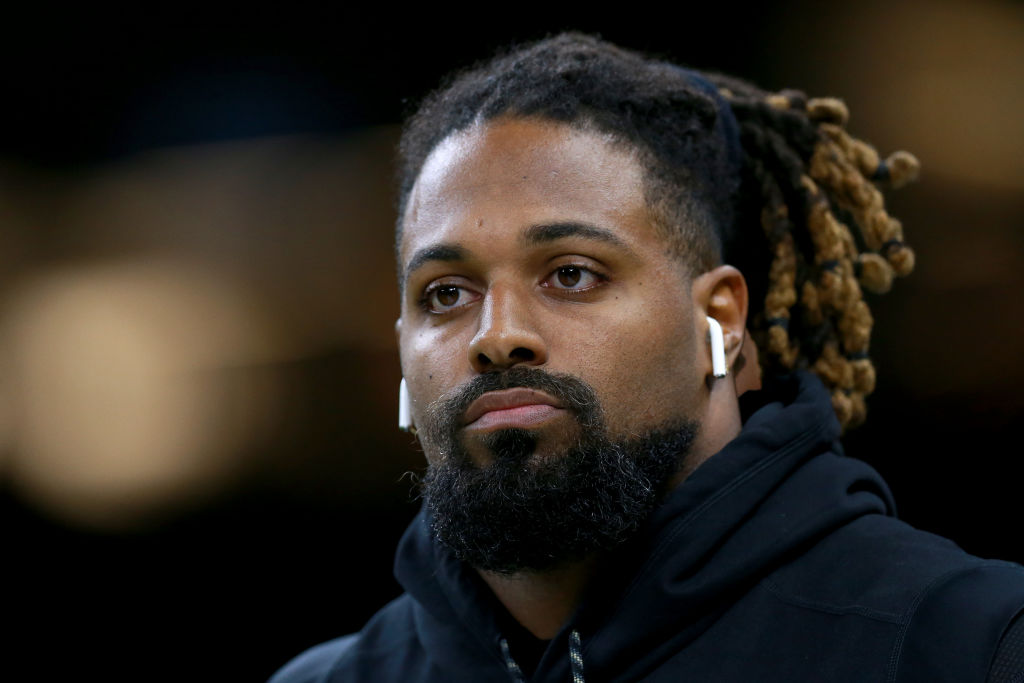 Despite Jordan not wanting to quarantine with any of the quarterbacks mentioned above, the one he would want to quarantine with the absolute least is Sam Darnold.
Here is his reason why. 
"He just has a face that I want to punch," Jordan said. "I look at Sam Darnold and I'm just like, he came out of USC, I just feel like there's so much private school in him. I never beat USC in college so there's already a gripe there. He just has one of those faces, I'm not sure what it is. It's almost Baker Mayfield-esque but I like Baker Mayfield's personality. I don't know anything about Sam Darnold. I just look at him and am like, 'I can't wait to hit him blindside.'"

Cameron Jordan
Tell us how you really feel Cameron Jordan. 
The quarterbacks Jordan said he would want quarantine with are Russell Wilson, Matt Ryan, Drew Brees, Teddy Bridgewater, and actually Cam Newton because his clothing items could also be used for a fashion show. Newton might actually be safe, and Eli Manning is also safe since he is retired, but Mason Rudolph, Patrick Mahomes, and Sam Darnold might want to look out for Jordan if they play him in the future.