Saints Fans Don't Hate the Idea of Taysom Hill Taking Over After Drew Brees Retires
Drew Brees' understudy, Taysom Hill could be on his way to winning the starting quarterback job. His 3-1 run as the fill-in proves the Saints can win as he runs the offensive ship. But he still has holes in his game — the type that almost always exists for a QB just experiencing the starting role.
As the primary signal-caller, Hill is clearly capable. No one can make the case that he's more sure-handed than Brees is in the role. But having seen him, Saints fans don't seem to have any hate for the idea of Hill eventually growing into becoming Brees' permanent replacement.
Taysom Hill is making a solid case for the starting quarterback job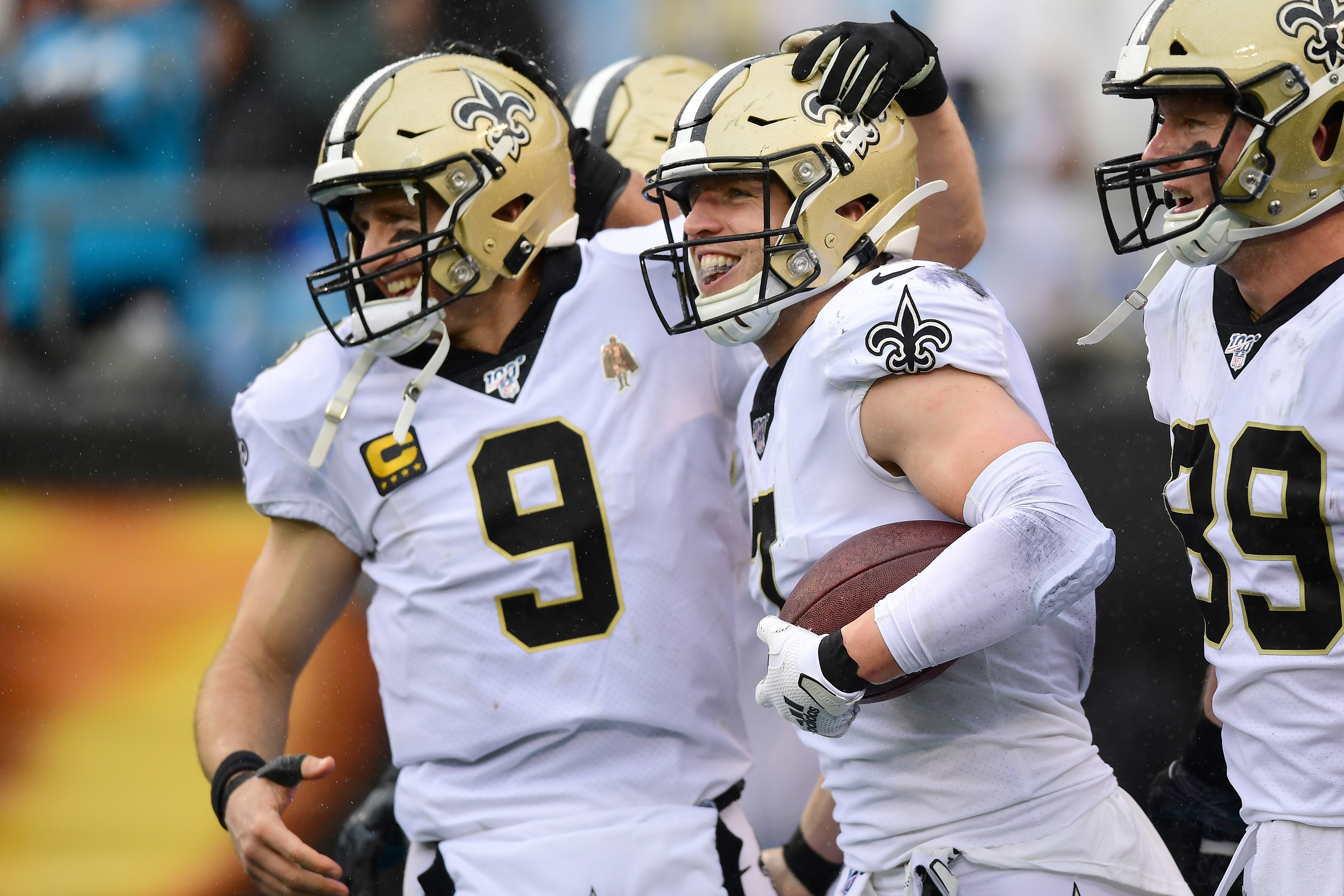 RELATED: Drew Brees Confesses An Emotional Heartfelt Reason He Wears No. 9
Hill's four starts showed mixed results, in terms of his ability to fully replace Brees as soon as 2021. However, as NOLA.com reports, he managed to hold out where it counts: in the win column. Sure, this run was basically tailor-made for a developing QB, facing a selection of sub-.500 teams. But he proved he can add more often than he subtracts from what the Saints are doing on the field.
It's notable that Hill got so much starting time, given how useful he is elsewhere. Head coach Sean Payton told USA Today that despite being a viable choice as a blocker, receiver, and special teams ace, he still provided value as a starting QB. His completion percentage, at 72 percent, is well above expectations and certainly the mark of an NFL-quality starter. His issues are glaring enough that it's clearly he'll need more experience to truly fill in for Brees.
Should the Saints keep developing Hill as Brees' successor?
In four starts, Hill took 13 sacks and lost the ball on three of his six fumbles. The sacks aren't entirely his fault, of course, but ESPN reports that Payton thinks pocket awareness is a looming issue. Hill acknowledges the issue, calling his decision-making errors a "work in progress."
Said progress will have to develop quickly. Jameis Winston, another work-in-progress sort of QB, is waiting in the wings as well. He was originally bumped past Hill for their matchup with the Chiefs, in part a response Hill's poor performance against the middling Eagles. Hill was reserved for "other roles," according to NFL.com.
If not for Winston running afoul of COVID-19 protocols, he might've had the opportunity to change the narrative. Instead, Brees decided it was time to show why he's going to be so tough to replace.
Drew Brees isn't done quite yet
Back in Week 10, Brees took on an injury so nasty, observers wondered if the 41-year-old might have seen his final days in the NFL. With his cracked ribs and a punctured lung, it was a reasonable thought. But Brees, being the hard-nosed type of player he is, decided to prove everyone wrong.
Sunday's narrow 32-29 loss to the Chiefs showed that Brees can still hold his own against tough opponents. This game went down to the wire, and it's hard to imagine Hill or Winston turning in much better results. Under slightly different circumstances this game might've been Brees' big homecoming moment. A controversial call gave the Chiefs the ball for an immediate touchdown, as CBS Sports reports.
It proved that the aging QB still has the mettle to handle the kind of team they'd have to best in the playoffs. Hill still hasn't been tested in that manner, and Payton didn't care to risk it during this crucial point in the season. At this point, we've seen what he has to offer in 2020, and it will fall to Winston to prove that he can keep up.