Saints Fans Just Received Troubling News About the Team's Long-Term Future in New Orleans
Say whatever you want about the team's playoff failures, but New Orleans Saints fans are a loyal bunch. They showed up to the Superdome with paper bags over their heads for years and stayed to watch Drew Brees shred opposing defenses each week.
If two devastating hurricanes in 16 years weren't enough, Saints fans might now need to prepare for the possibility of their team leaving Louisiana for good.
New Orleans Saints owner Gayle Benson plans to have the team sold after her death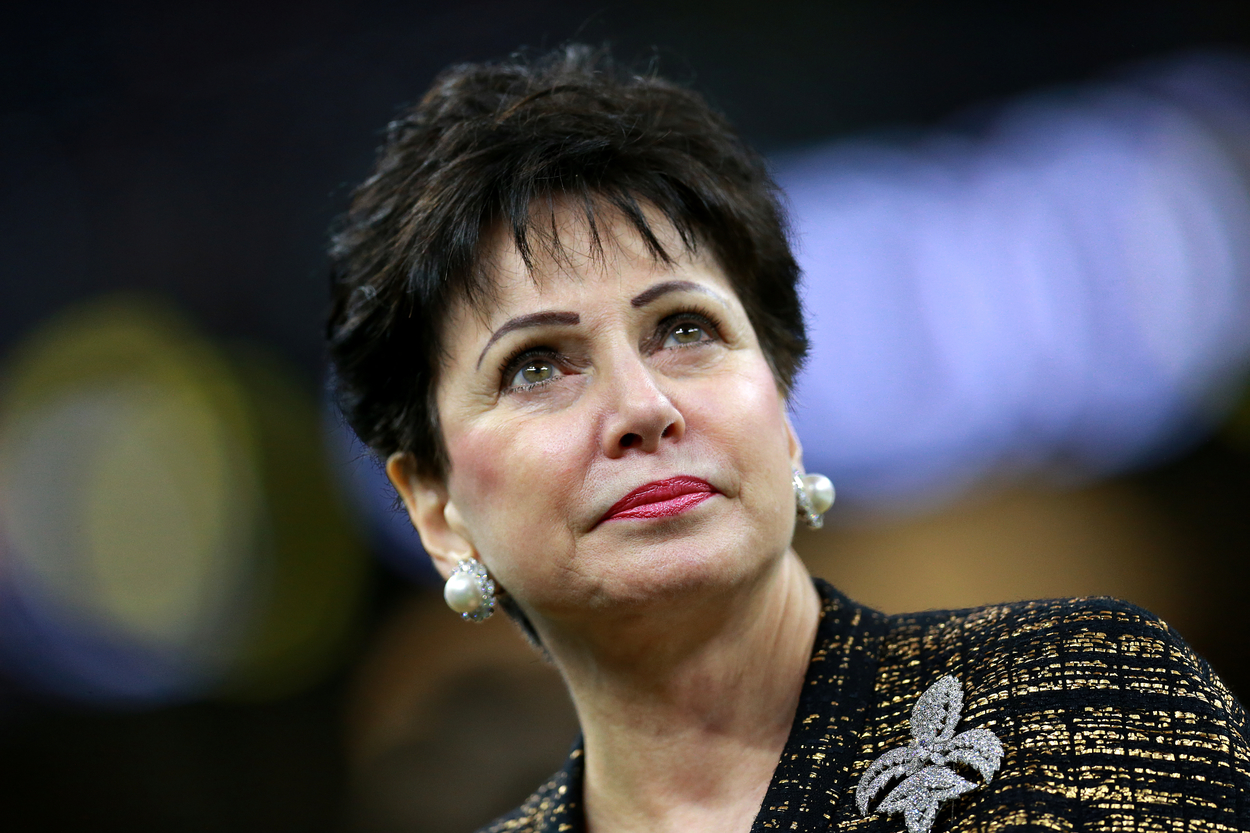 Every NFL team has a succession plan in place regarding ownership. If a majority owner dies unexpectedly, they'll have already named who will take charge of the team.
Gayle Benson took over the Saints and Pelicans following the death of her husband, Tom, in 2018. In a recent interview with the New Orleans Times-Picayune, the 74-year-old revealed her estate will sell both teams upon her death, and all money will be given to local charities.
The NFL has already approved her succession plan. In the meantime, the team is working to ensure that whoever buys the franchise keeps the Saints in New Orleans.
"When Tom bought this team, he didn't have a lot of money. Everything that he had had to be given to keep the team. He worked really hard to get the Pelicans here. He sacrificed a lot. I want to make sure that we keep the teams here. I want them to stay in New Orleans forever."

Gayle Benson
Benson told the Times-Picayune that Saints president Dennis Lauscha will not sell the franchise to someone who intends to move them away.
"We're a small market, but we don't feel like we take a back seat to anybody," Lauscha added. 'We expect to be No. 1 in everything that we do."
Saints fans should be concerned about what a potential sale could mean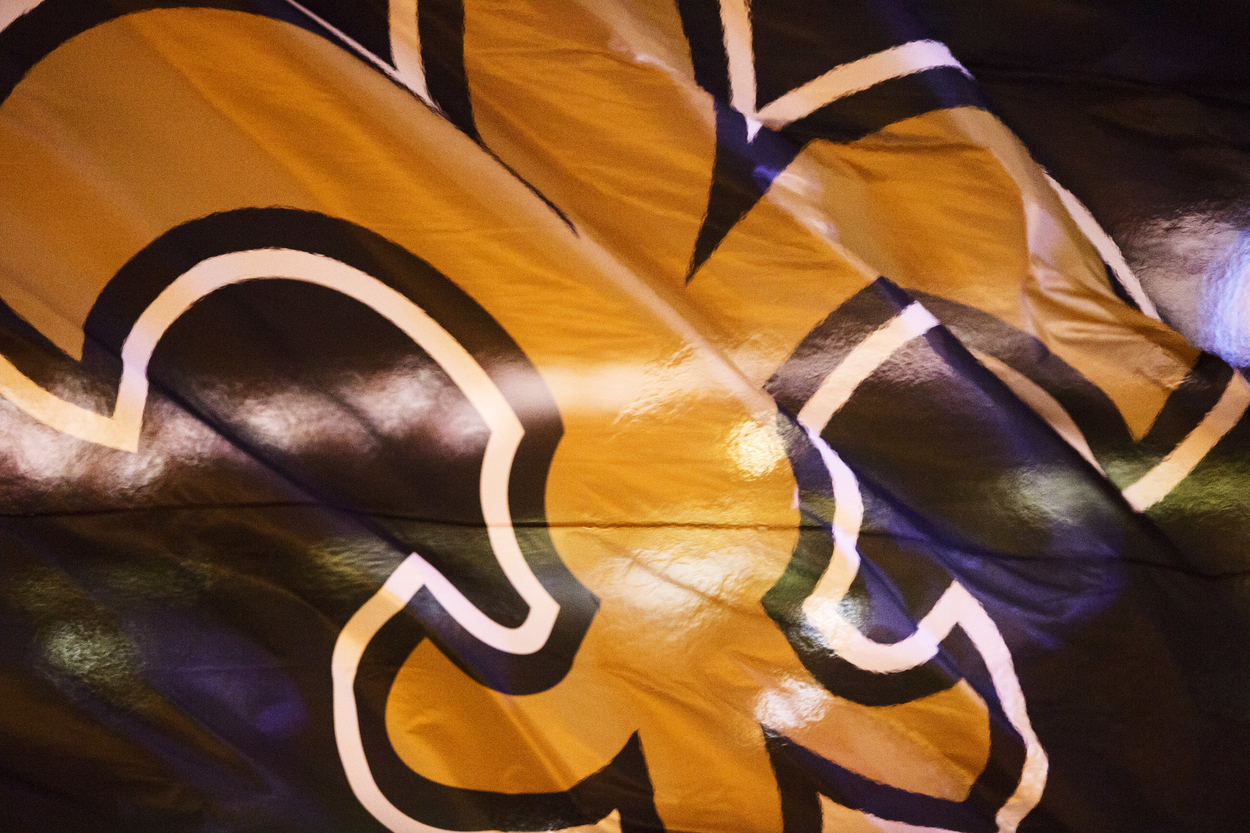 Benson and Lauscha said all of the right things about keeping the team in New Orleans. The problem is that they'll only have so much say once the team officially belongs to someone else.
Although the Saints' Superdome lease currently runs through 2025, ongoing negotiations could keep the team playing there until 2035. Benson will be 88 years old when the 2034-35 season ends.
New owners often want to build a new stadium or move into a bigger market if those opportunities present themselves. The Buffalo Bills, a team currently dealing with stadium and leasing issues, have already been linked to San Antonio. Elsewhere, San Diego and St. Louis might want to put up the money needed to bring a team home after losing the Chargers and Rams, respectively, to Los Angeles.
It's worth noting the Superdome is undergoing a $450 million renovation project which is expected to be done by 2025. However, that only means so much if its football team doesn't have a lease in place to play there.
Clearly, those currently involved with the Saints don't want the team leaving New Orleans. However, all it takes is the right person — or for Saints fans, wrong — to come in and convince NFL owners that, yes, moving the team to a larger market in San Antonio is worth it.
Pelicans fans shouldn't be as optimistic about their team staying in New Orleans
Even if the Saints will continue marching in New Orleans, there is no guarantee the same will be said for the Pelicans.
The Pelicans have played at Smoothie King Center since 1999, so they don't have a new stadium or ongoing renovations keeping them around. The building did receive upgrades in 2014, including a new glass entrance and LED lighting system, but that only goes so far.
The Athletic reported earlier this year that the Pelicans are only leased in New Orleans through 2024 and are the "most likely team" to seek relocation. However, Benson's recent comments create the impression that she wants the franchise to stay home for as long as she owns the franchise.
As of now, Las Vegas and Seattle, two of the largest markets without NBA teams, should be considered strong options for the Pelicans' next potential home. We suggest those in the Big Easy who enjoy watching Alvin Kamara and Zion Williamson start preparing for a satellite package or streaming service.
RELATED: Zion Williamson Declares His Love for New Orleans and Absolutely No One Buys It
Like Sportscasting on Facebook. Follow us on Twitter @sportscasting19.