Sam Bradford: Are the Eagles Smart, or Just Desperate?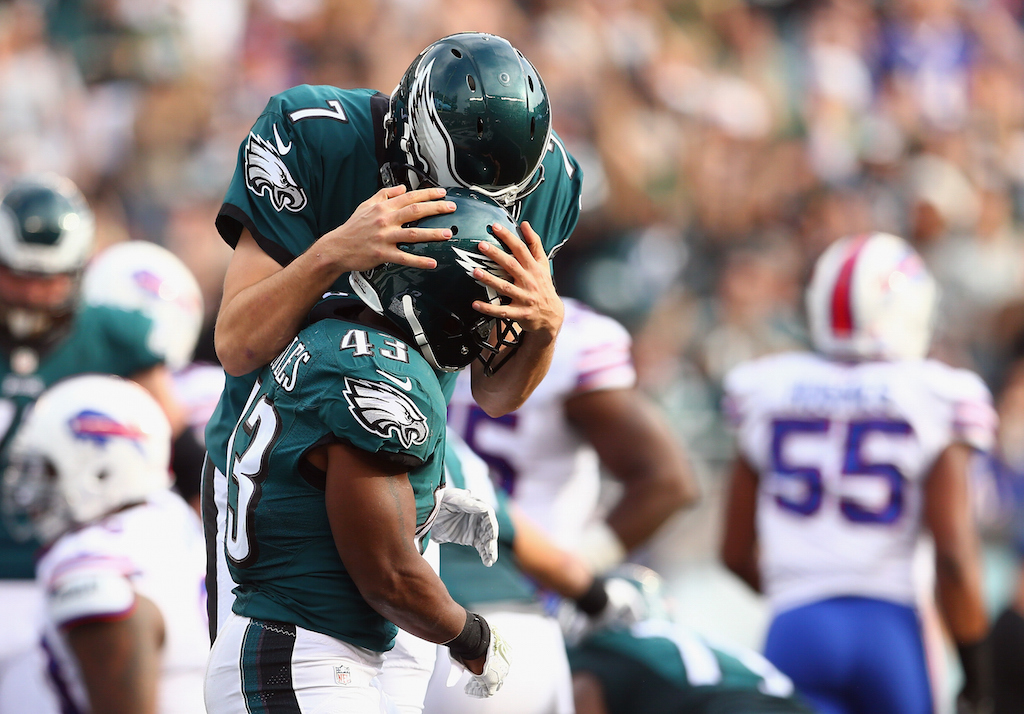 The Philadelphia Eagles' main offseason issue has shifted from whether or not the team would even want to keep Sam Bradford in town to if they'd actually be able to do it. Sure, there's the argument that the Eagles should bring Bradford back, but at what cost? As Mike Garafolo of FOX Sports reports, Philadelphia has apparently upped their offer to Bradford during meetings with his agent at the NFL Scouting Combine this past week. Now, the fun begins. If the Eagles and Bradford can't work out a deal, what's next?
We'll get there, but first let's talk about Philadelphia's decision to up their offer to a quarterback who hasn't exactly proven to be elite at the NFL level. As much as it may pain many fans of Bradford and the Eagles to hear, he's done little to deserve a big, multi-year contract as a starting quarterback. Bradford had his opportunity last season, but he couldn't get it done.
Last year he threw for 3,725 yards, 19 touchdowns, and 14 interceptions, with a whopping 10 fumbles (three lost). Through the five years he's played in the NFL (he missed 2014), he's managed to play in 16 games just twice. His best year came during one of those seasons in 2012, when he completed 59.5% of his passes for 3,702 yards, 21 touchdowns, and 13 interceptions. Bradford has never topped 4,000 passing yards in his career. So, are the Eagles smart or just desperate concerning the decision to up the offer to Bradford this offseason?
Why it makes some sense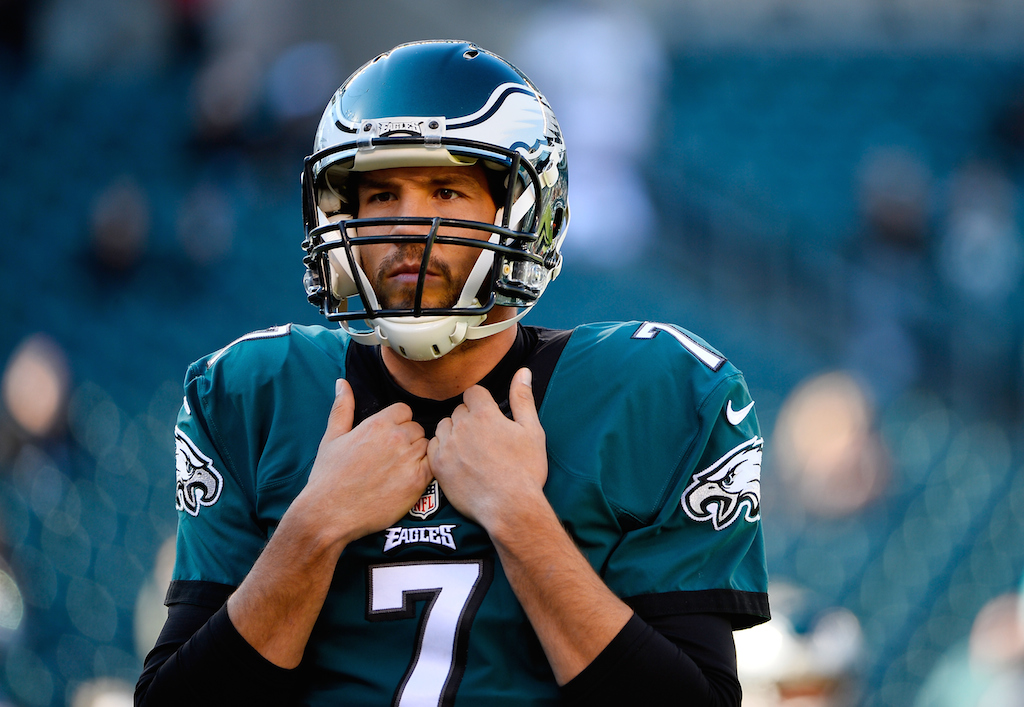 It's obvious that if Bradford couldn't reach a deal with the Eagles, he'd have interested teams contacting him in free agency. No one knows how much he'd receive, but on one side, he's just 28 years old and has shown flashes of being a solid starting NFL quarterback. So, for Bradford, taking a larger offer from Philadelphia would probably be the right move. For the Eagles though, this makes sense for only one reason. Who else will play quarterback for them in 2016 and beyond?
Unless the team can trade up in the draft or make a move that nets them a solid starting quarterback this offseason, they'll be left with few options. Mark Sanchez could potentially fill in, but we're at a point where expecting him to step up as a starter is long gone. So while the Eagles need a quarterback and may end up overpaying for Bradford, it makes sense.
As for the other side of things, well, that's where it's tough to figure. Philadelphia put themselves in this spot after essentially rolling with Bradford and little else on the free agent market after the season. The team knew what was coming this offseason — they must have. Unless they had a big plan to land a quarterback, which they obviously didn't, then it seemed like it was Bradford or bust, which was a bad plan.
Bradford was in Chip Kelly's pass-happy offense last season and threw the ball 532 times. It wasn't a massively overwhelming amount, but it was on pace to be more passes than he had thrown in his entire career if he had played in all 16 games. Even with that many pass attempts, Bradford failed to top 4,000 yards and 20 touchdowns once again. His quarterback rating was just 86.4, which isn't shocking, as the best rating of his career came back in 2013 over a seven-game span in which he hit a rating of 90.9.
The consensus? It's a desperate move by the Eagles. Philadelphia needs a quarterback, and if they don't sign Bradford, they will be stuck with a backup quarterback as a starter in 2016. With Bradford, at least they have the potential of a player who could turn the corner. Whether or not he'll do it remains to be seen. Expect Bradford to remain in Philadelphia though, as they will likely be the team willing to pay him the most money.
Follow Jeff Smith on Twitter @JSM8ith
Statistics courtesy of ESPN.com and Pro-Football-Reference.com.