Saquon Barkley Tried to Get a Second Job This Spring Before Pandemic Shutdown
Coaching has always been a natural path for NFL players hoping to jumpstart a second career. It takes a specific type of leader to become a coach, however. Saquon Barkley is looking toward a coaching career already, and he isn't wasting any time. Before COVID-19, Barkley was close to signing a deal with his alma mater as an offseason assistant.
Saquon Barkley goes to college
If it seems like Barkley's days at Penn State were just yesterday, it is because they practically were. The 23-year old spent two years at the famed football program for three years. While there, he became a focal point for one of the best offenses in the country. Barkley offered hope for fans of the school for a program that was under scrutiny in the not-so-distant past.
He began as a freshman, where he quickly became the team's secondary option at running back. While his talent was still raw, Barkley's speed and wits made him an ideal prospect for any program. It did not take long for him to get comfortable with his role when the team put a more significant role at his feet. Barkley responded as a true athlete would.
His production increased astronomically. What was once an eight touchdown, eight yard-per-game player was now putting up 14 yards a game and giving the team 22 touchdowns. Barkley was a football machine, and he only got better with time.
For his third and final year with the program, he kept up similar production while refining his game, gaining more yards per carry and showing the football world that he was here to stay. He was rewarded for his hard work and went to the New York Giants.
Saquon Barkley enters the NFL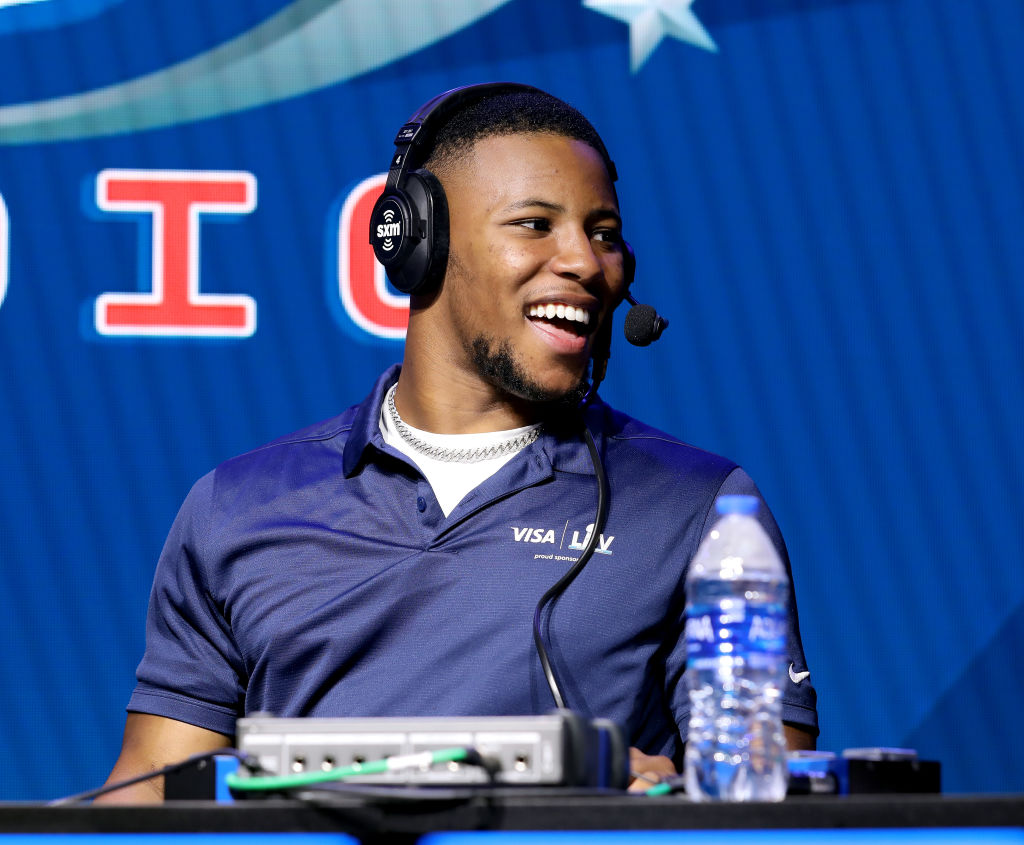 RELATED: Bill Belichick Proves that Elite NFL Coaches Never Take a Day Off
Barkley wasted no time making his presence felt in New York, as Pro-Football-Reference details. With an aging Eli Manning at quarterback, Barkley had an ideal player to help build him into an NFL talent.
The results spoke for themselves. Barkley accumulated 1,307 yards, starting all 16 games as a rookie en-route to 11 touchdowns. He was rewarded with a trip to the Pro Bowl and the AP Offensive Rookie of the Year award.
Although an injury-shortened Barkley's second year, he responded with 1,000 yards and six touchdowns while the Giants shuffled between quarterbacks. He is yet to prove whether he's a superstar in the making. Still, Barkley wants to give the game his all. He refuses to stop before reaching his ultimate goal. This also means looking toward the future.
Back to school?
RELATED: The Best NFL Coaching Staff of All Time Will Make You Weep With Nostalgia
Players usually wait until their NFL and football dreams are over before they try their hand at coaching. This is not the case with Barkley, as CBS Sports reports.
Barkley already sees himself as a leader, and he wanted to learn to recognize football's game the way a coach does. He reached out to his former coach James Franklin about sitting in on the team as a coach would during the NFL offseason.
"Saquon reached out to me, and his plan was to come and spend spring ball with us as a coach," Franklin said to The New York Post. "He wanted to sit in all of the coaches meetings to see how we came up with the game plan, how we watch film and all the things we discuss. He wanted to be able to learn football and view it through a different lens because he thought that would help his growth, and he'd be able to go back and have a bigger impact with the Giants."
Unfortunately, COVID-19 put an end to team activities. With practice unlikely to return in time for Barkley to have much impact, he might need to wait a year before his return to college. As the Giants prepare for the future, they can take comfort in knowing that their young running back is working so hard to become the best that he can be.