Say What? 15 Best LaVar Ball Quotes on LeBron James, Michael Jordan, and Others
You don't have to be a basketball fan to have heard of LaVar Ball. He has three sons who play basketball. He started a clothing line inspired by his sons. But most of all, he's known for the outlandish things that come out of his mouth. He isn't above making outrageous claims about his sons' playing abilities or picking fights with sports anchors. Plus, many of the mean-spirited and nonsensical things he says are directed at some of the league's best players. (The quote on page 14 may actually make you laugh.) There's really no one safe from his crazy and often pompous diatribe. Here's a look at just 15 of craziest LaVar Ball quotes on LeBron James, Michael Jordan, and others.
1. For starters, a quote about himself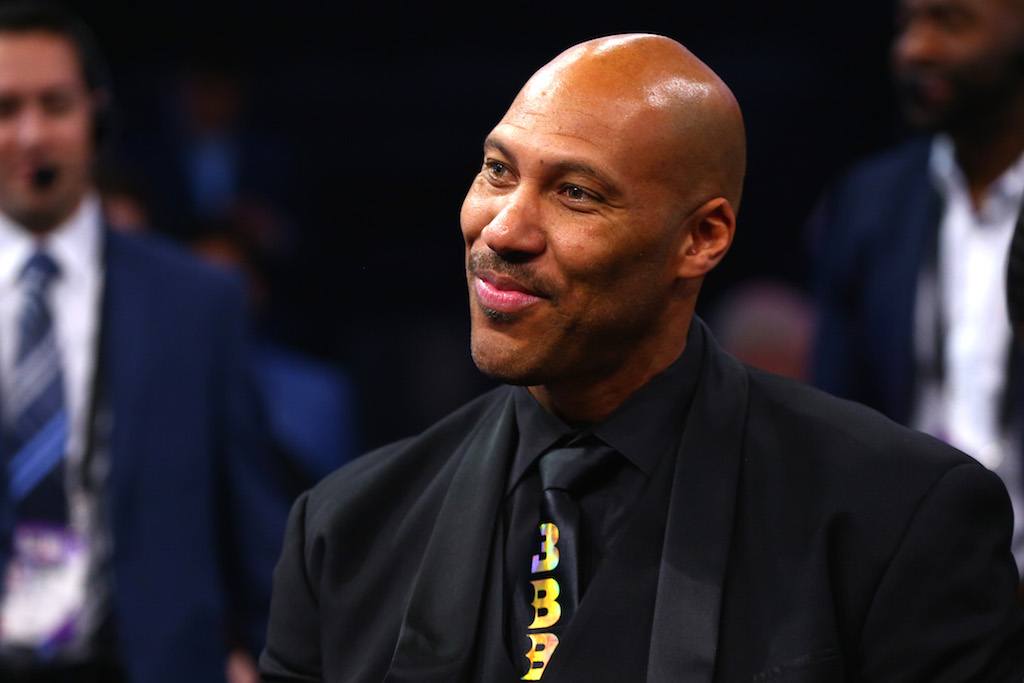 "If the game was played one-on-one, I'd be the champion of the world."
If you're new to the LaVar Ball circus, this is a good place to start. LaVar played college hoops but never went pro. (He actually got closer to playing professional football than he ever did basketball.) So, of course, this statement is just a general example of LaVar being full of hot air.
Next: Speaking of being unqualified …
2. On son Lonzo being drafted by the Lakers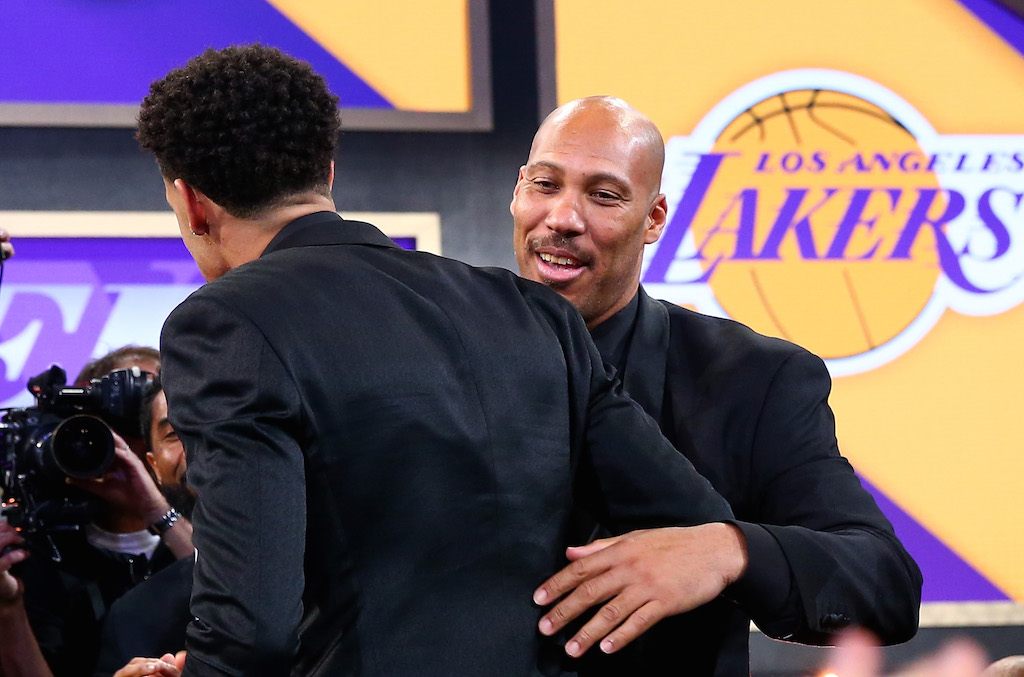 "I know I must be a genius to plan it this well."
A little NBA Draft 101: Scouts help teams decide what players they are going to select. Performance on the college hoops stage, the NBA Combine, team workouts, and interviews with teams all play a role in how high a player's draft stock is and what team they will potentially play for. Parents don't have any sway in the matter. LaVar taking credit for his son being selected by the Lakers is, simply put, not a factual thing to say.
Next: He doesn't stop at lying about the draft, either …
3. On all three of his sons playing for the Lakers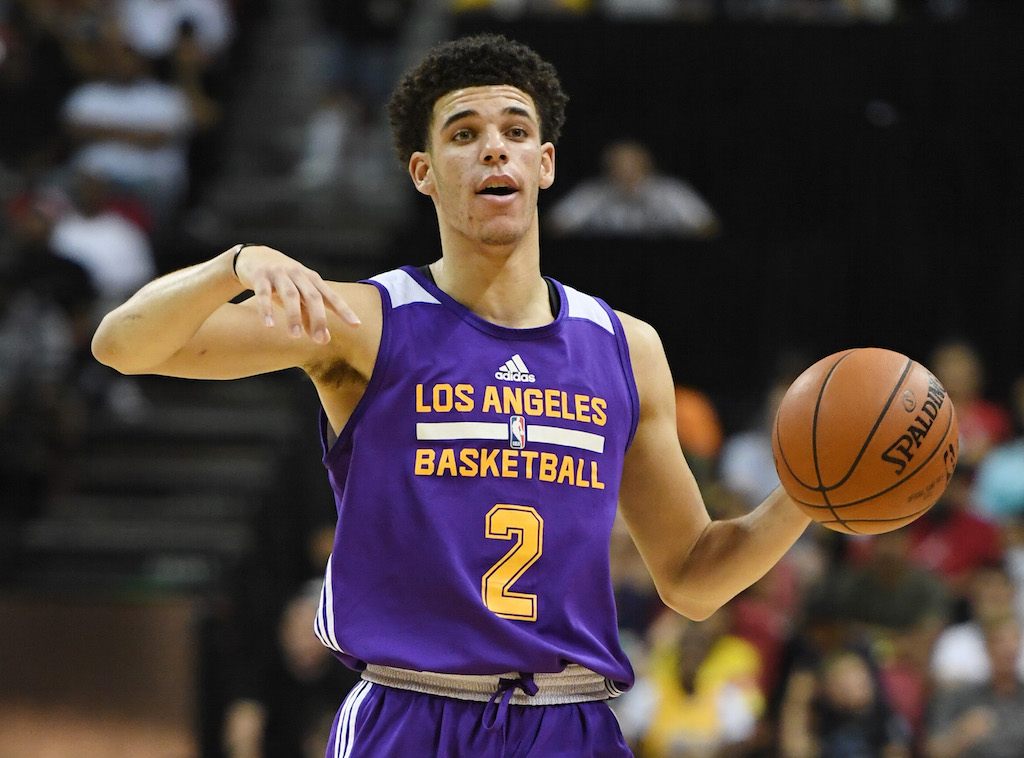 "We gonna go championship, championship, championship, championship, championship."
Okay here's where LaVar starts going full-tilt stage parent. For starters, there's no way he can guarantee that all three of his sons will play for the Lakers — and at the same time, no less. And while it can be appreciated he thinks highly of his sons' playing capabilities, claiming any team will win five championships in a row because his sons are on it is overkill. Heck, he was already getting ahead of himself when he stated the Lakers would go to the NBA Finals during Lonzo's first season. (More on that on page 8.)
Next: And then, there's the clothing line …
4. On the Ball family brand, Big Baller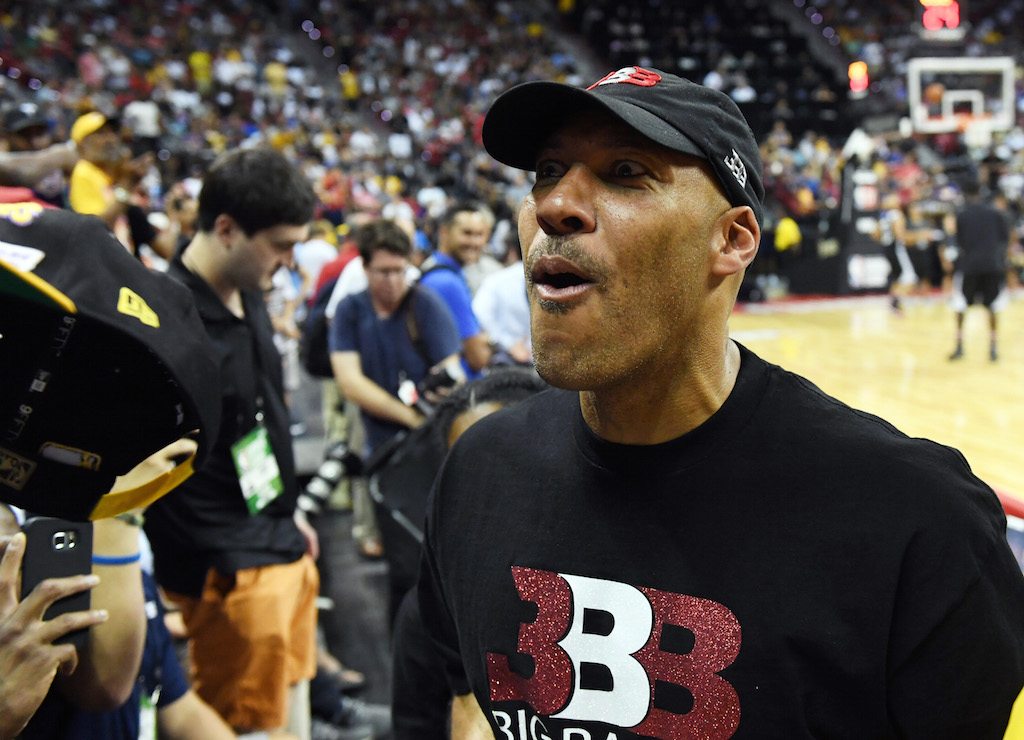 "(We're) not even competing with Nike. because we're better than them."
Don't get us wrong — there's nothing wrong with a proud father creating an athleisure apparel line inspired by his three sons. But claiming you're newly-minted lifestyle brand is better than a powerhouse like Nike is pretty cocky. When the Better Business Bureau gave Big Baller an F rating due to numerous complaints about unfilled orders and a lack of customer service, LaVar doubled down and told ESPN's Darren Rovell: "It's probably Nike and Adidas complaining about not getting their Big Baller Brand merchandise." Nike, for the record, received an A-plus rating.
Next: The most polarizing piece in the Big Baller line …
5. On the $495 Big Baller shoe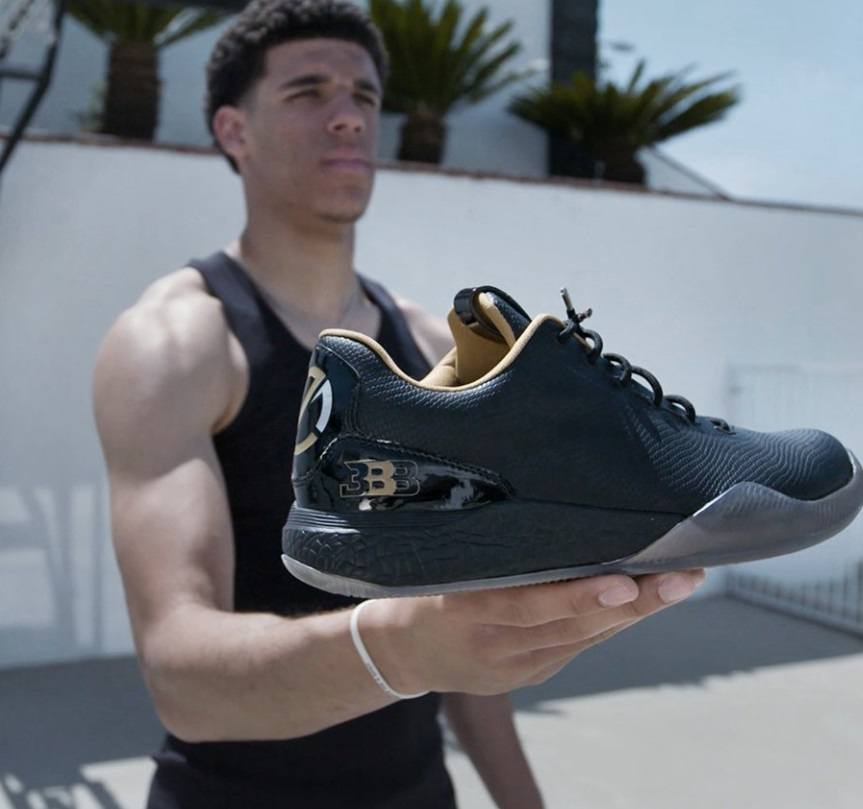 "The shoe is not that big of a deal. It's two things, stitches and glue."
If you're familiar with the size of LaVar Ball's ego, you probably weren't surprised to hear ordering a shoe inspired by Lonzo would cost over $500. Indeed, preorders for the expensive Z02 series shoe started before Lonzo ever took the court for the Lakers. As one expert told SB Nation, the preorder for such an expensive product is "textbook start-up" and a good way for new companies to test the market. That being said, claiming your outrageously-price shoe "is not that big of a deal" doesn't sound like a good way to entice buyers.
Next: On that same note …
6. On people who don't want to pay $495 for shoes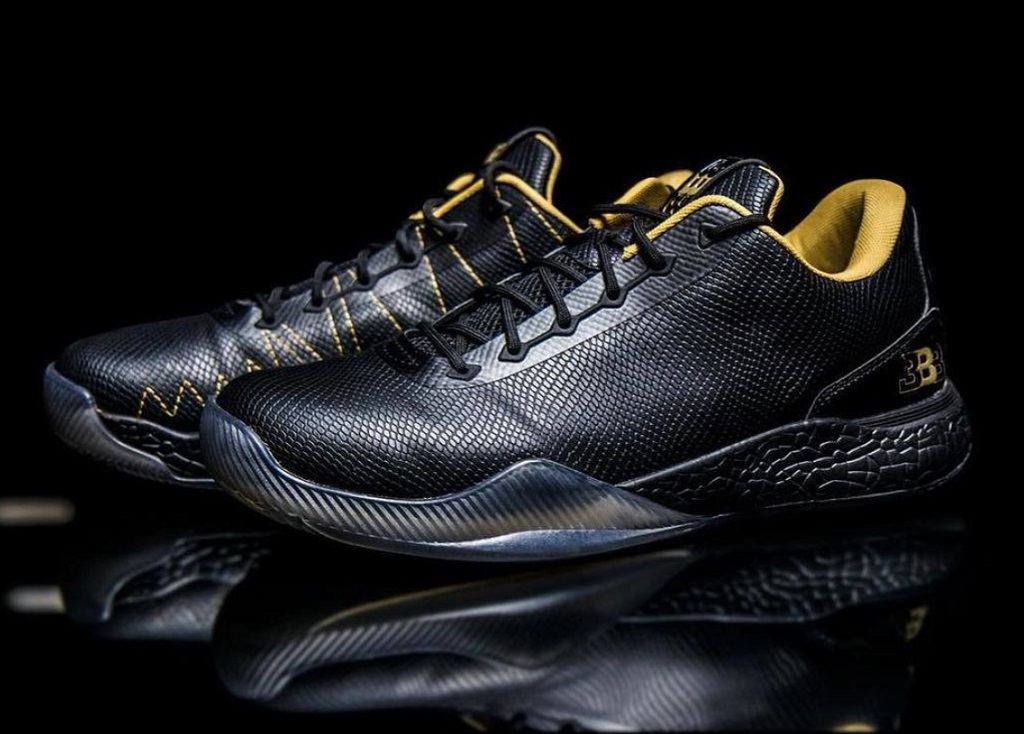 "If you can't afford the Z02's, you're not a big baller!"
Then what about the complaints the Big Baller Brand website received about not receiving orders despite their credit cards being charged? Is that what "being a big baller" is? Shelling out money for a pair of kicks you never receive? No wonder the Better Business Bureau gave the company an F rating.
Next: As far as awards are concerned …
7. On Lonzo's chances of winning Rookie of the Year
"It's already a done deal. I got the trophy already."
Spoiler alert: He didn't have the trophy. His son was creating ROY buzz, but he wasn't the only horse in that race. Oh, and Ben Simmons from the Philadelphia 76ers ended up winning the ROY honors. Not Lonzo.
Next: But wait! There's more …
8. After Lonzo was drafted by the Lakers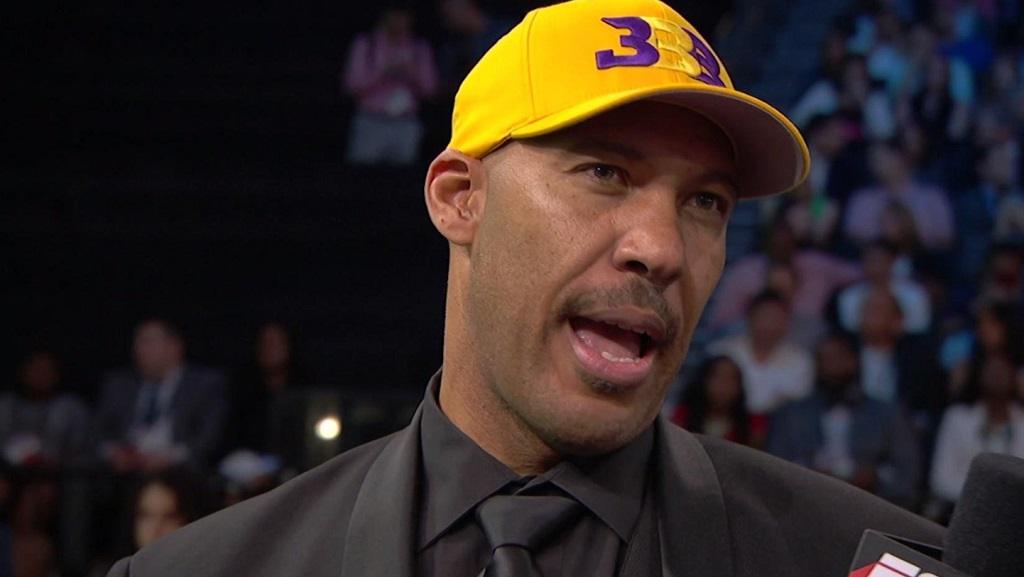 "Lonzo Ball is going to take the Lakers to the playoffs in his first year."
Spoiler alert: That didn't happen either. Though Lonzo did play well. In his rookie campaign, he led Los Angeles with an average 7.2 assists per game and an average 1.7 steals. Plus, Lonzo was part of a corpse including power forward Julius Randle, who led the team in points and rebounds. Someone should probably remind LaVar there's no "I" in team — heck, there isn't even an "I" in Lonzo.
Next: More boasting about Lonzo's 'elite' status …
9. On how Lonzo matches up with the rest of the league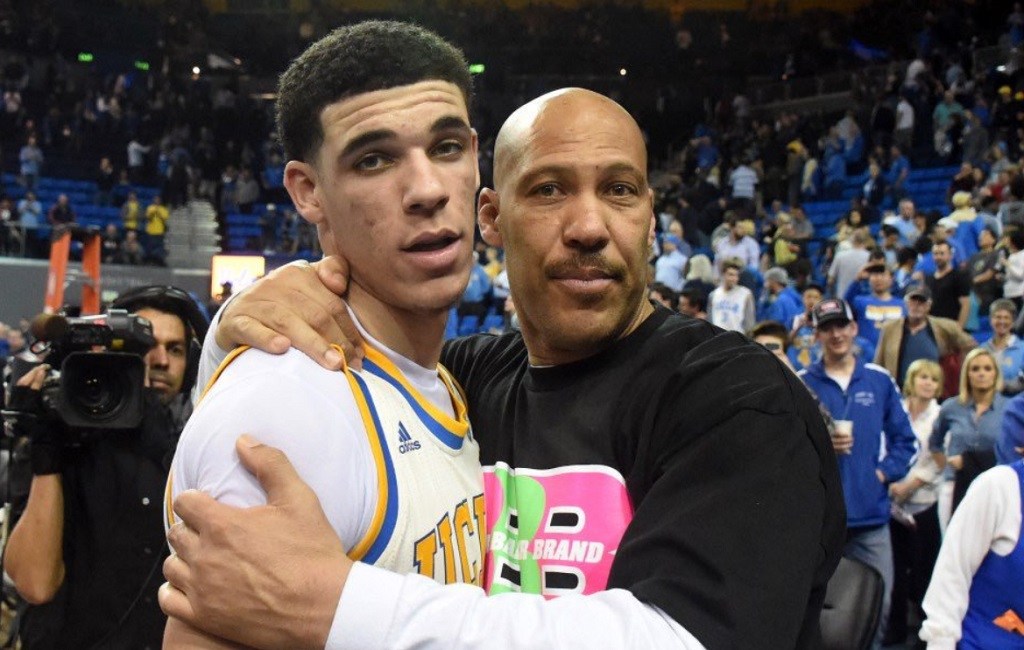 "You can't compare my boy to anyone…he's gonna be better than Steph Curry in the NBA."
Then a month later he added: "Put Steph Curry on UCLA's team right now and put my boy on Golden State and watch what happens." Dude, we all know what would happen. Curry would annihilate the NCAA landscape and the Warriors would be missing one of the best players on the team. At least Curry had the wherewithal to not address the comments and retaliate.
Next: More on his own basketball smarts …
10. How a feud with Charles Barkley got started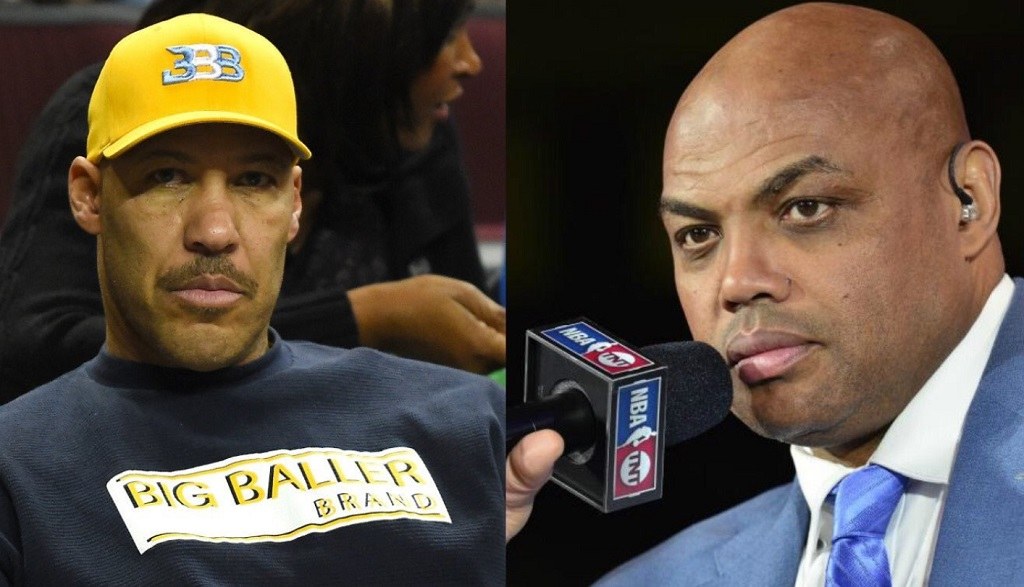 "If Charles (Barkley) thought like me, maybe he'd win a championship."
Hopefully, you were able to grab some popcorn and watch this dumpster fire get out of control. LaVar drew plenty of ire while Lonzo was still at UCLA, and his comments about Lonzo being better than Steph Curry got a reaction from Barkley. The two got into a verbal sparring match that lasted the better part of 2017. It erupted when Barkley accused the elder Ball of exploiting his sons for his own personal gain.
Next: More LaVar calling out one of the league's best players …
11. On LeBron James joining the Lakers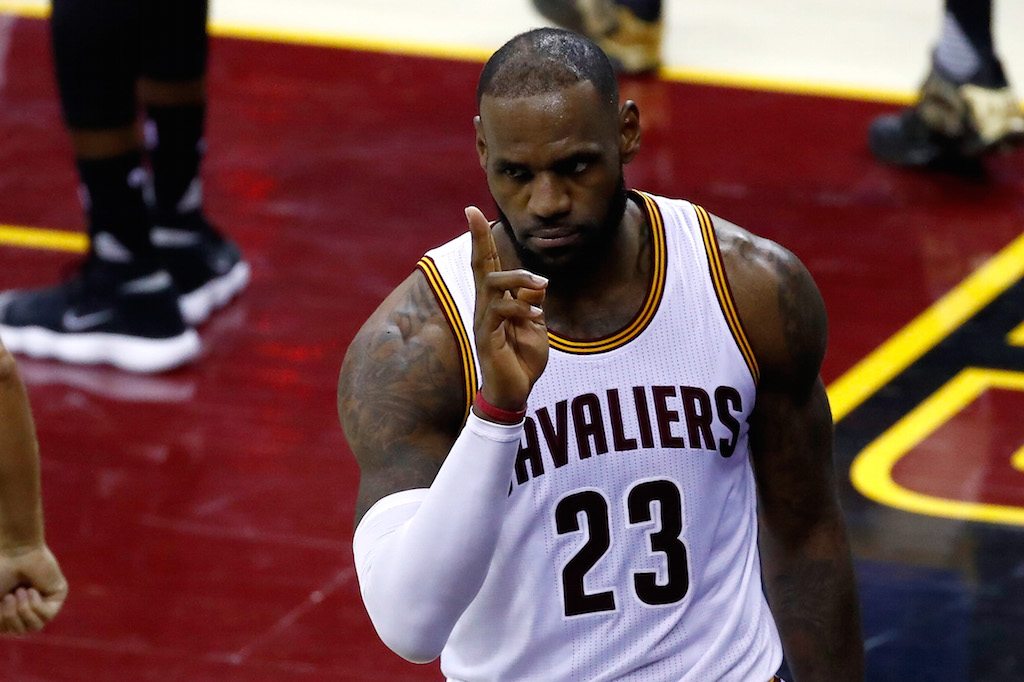 "Whose team is it? Man, everybody know whose team it is – it's Lonzo Ball's team! LeBron's coming over here to join us. We ain't going over there to join him."
It didn't take long for LaVar to go after LeBron James, now did it? Here's the deal: James signing four-year, $153.3 million deal with the Lakers was a huge highlight of free agency opening up in 2018. And the fact he contacted other players to join him is a clear sign he is already taking on a leadership role with the team. The Lakers are going to be a different team with James on it, whether LaVar Ball likes it or not.
Next: The LeBron bashing didn't stop there …
12. On whether Lonzo can learn anything from LeBron James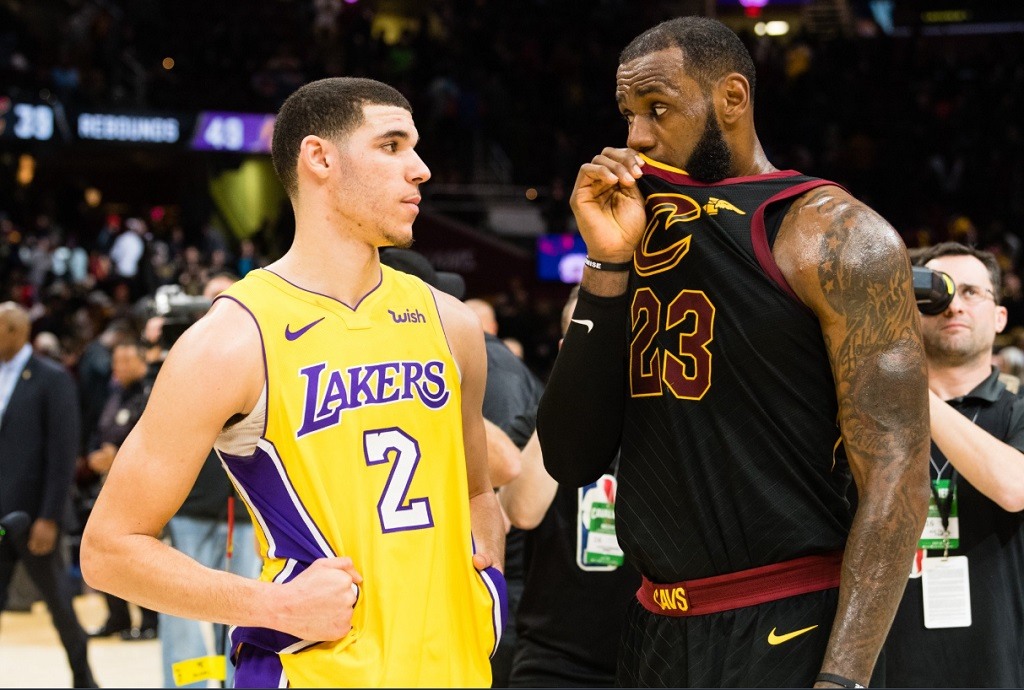 "Can LeBron teach him what? No, he can't teach him nothing. I already taught him everything."
Yes, LaVar, we're sure all of Lonzo's past coaches are totally cool with you taking all the credit for the athlete your son has become. And we're sure he didn't learn anything from Luke Walton or his teammates in his first season on the Lakers. Oh and we totally agree that Lonzo won't learn a darn thing from playing with one of the best basketball players on the planet.
… he knows how to read sarcasm, right?
Next: On to bashing other big-name players …
13. On Lonzo potentially being traded for Kawhi Leonard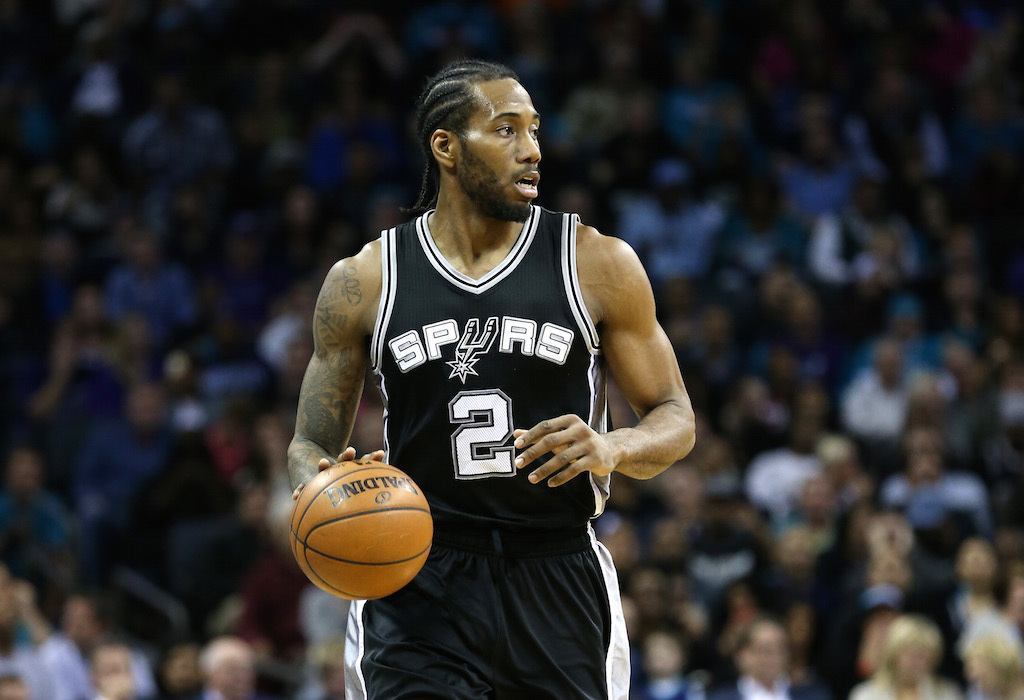 "You put Kawhi on (the Lakers), he won't make everyone better. He's gonna do his thing. He's a specialty guy."
Now, Leonard reportedly lost interest in being traded to the Lakers after James signed with them at the start of free agency in 2018. And after it was leaked that Lonzo may need knee surgery in the off-season, a trade becomes even less likely. Nevertheless, the idea Lonzo could have been traded to San Antonio for Leonard had LaVar's gums flapping for months. Perhaps at this point it isn't surprising LaVar claimed his son is better than Leonard, who is an NBA Finals MVP and two-time Defensive Player of the year.
Next: Perhaps his most outrageous claim yet …
14. On playing the greatest in the history of the game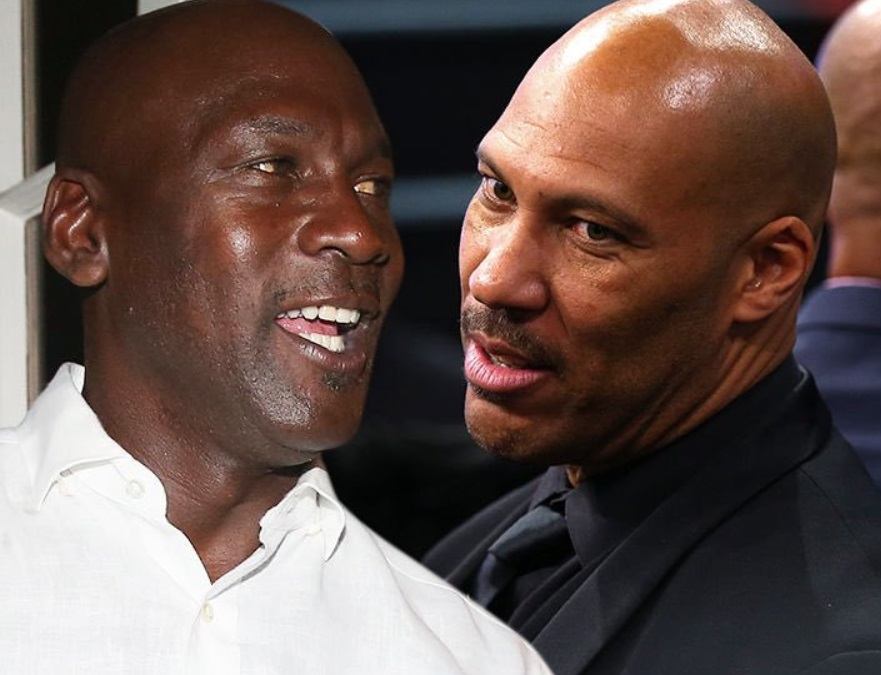 "Back in my heyday, I would kill Michael Jordan one-on-one."
This quote doesn't really dignify a response, but it's going to get one anyways. Of all the ridiculous claims we've heard come out of LaVar Ball's mouth in the past few years, this one may count as the loudest cry for attention. There's not much more you can say about it.
Next: Last but not least …
15. To former The Herd co-host Kristine Leahy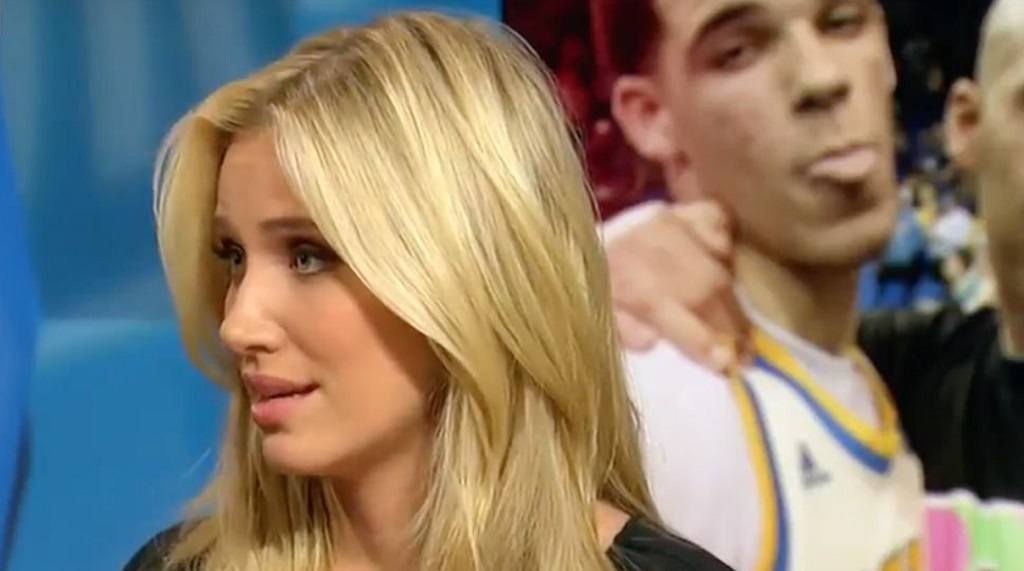 "Stay in your lane."
Quick recap: LaVar Ball went on FS1 show The Herd. when he wouldn't answer Colin Cowherd's questions about how many shoes Big Baller had sold, co-host Kristine Leahy further asked for an answer. Not only did Ball snap at her without bothering to look at her, he threatened her: "I never disrespect women. But I'll tell you what, if you act like that, guess what? Something's coming to you, and it's okay." While most of Ball's comments are loony, this was straight up disgusting.