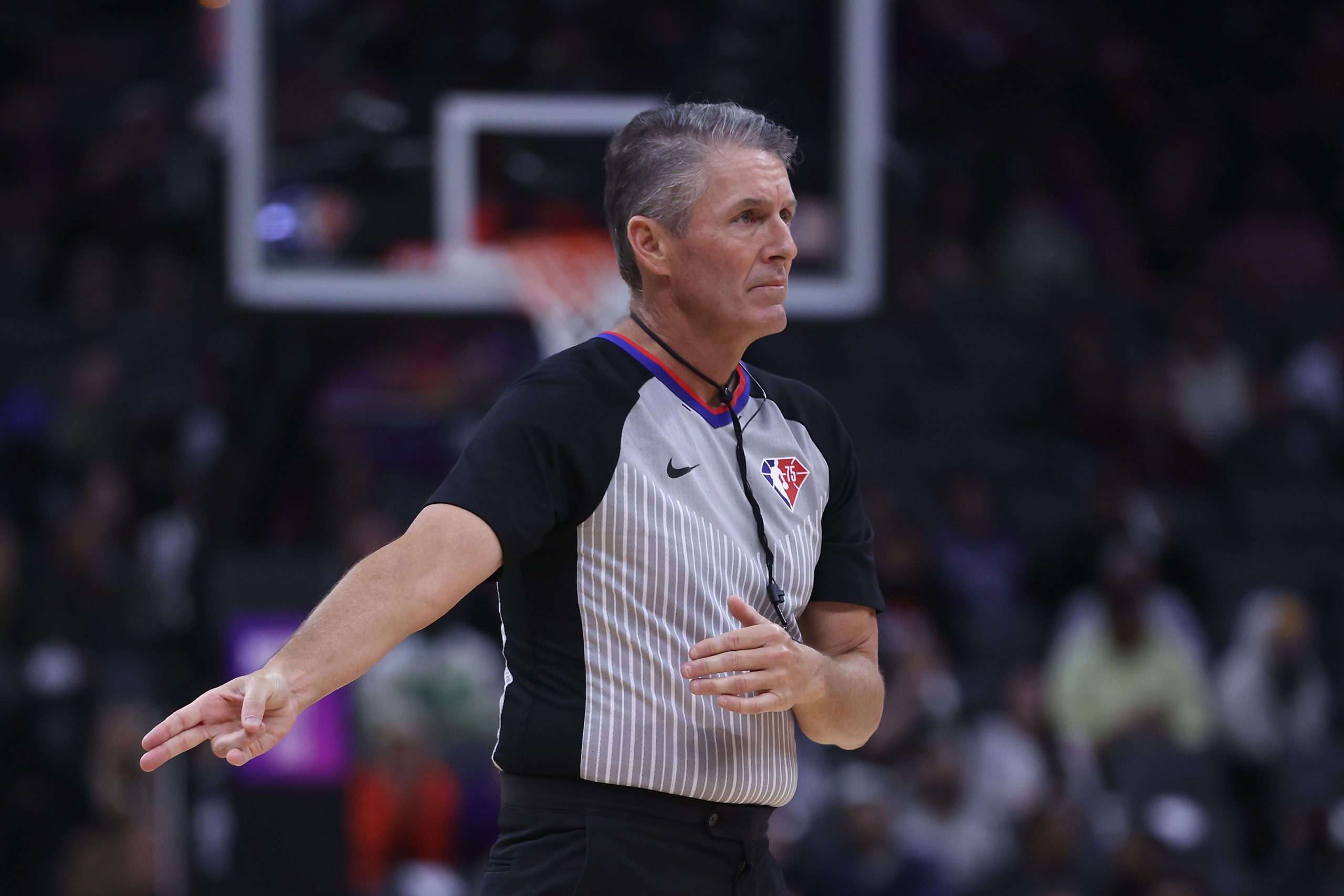 Scott Foster Calling Game 4 in Brooklyn Should Benefit the Nets — and the Boston Celtics
The Brooklyn Nets are in good shape with Scott Foster refereeing Monday's Game 4 against the Boston Celtics.
So much has been made about the whereabouts of NBA referee Scott Foster. What game would he officiate next? What team would he screw over this time? The veteran official in handling Monday's Game 4 meeting between the Boston Celtics and the Brooklyn Nets.
Foster is a 25-year veteran NBA official. He recently made news when he did the Phoenix Suns/New Orleans Pelicans game that saw Suns point guard Chris Paul lose his 14th straight playoff game with Foster part of the officiating crew. Players have complained about Foster, who has the reputation of making the game about him.
With Foster at the Barclays Center on Monday, it should be good news for the Nets. It also could bode well for the Celtics.
Scott Foster and Chris Paul have quite the history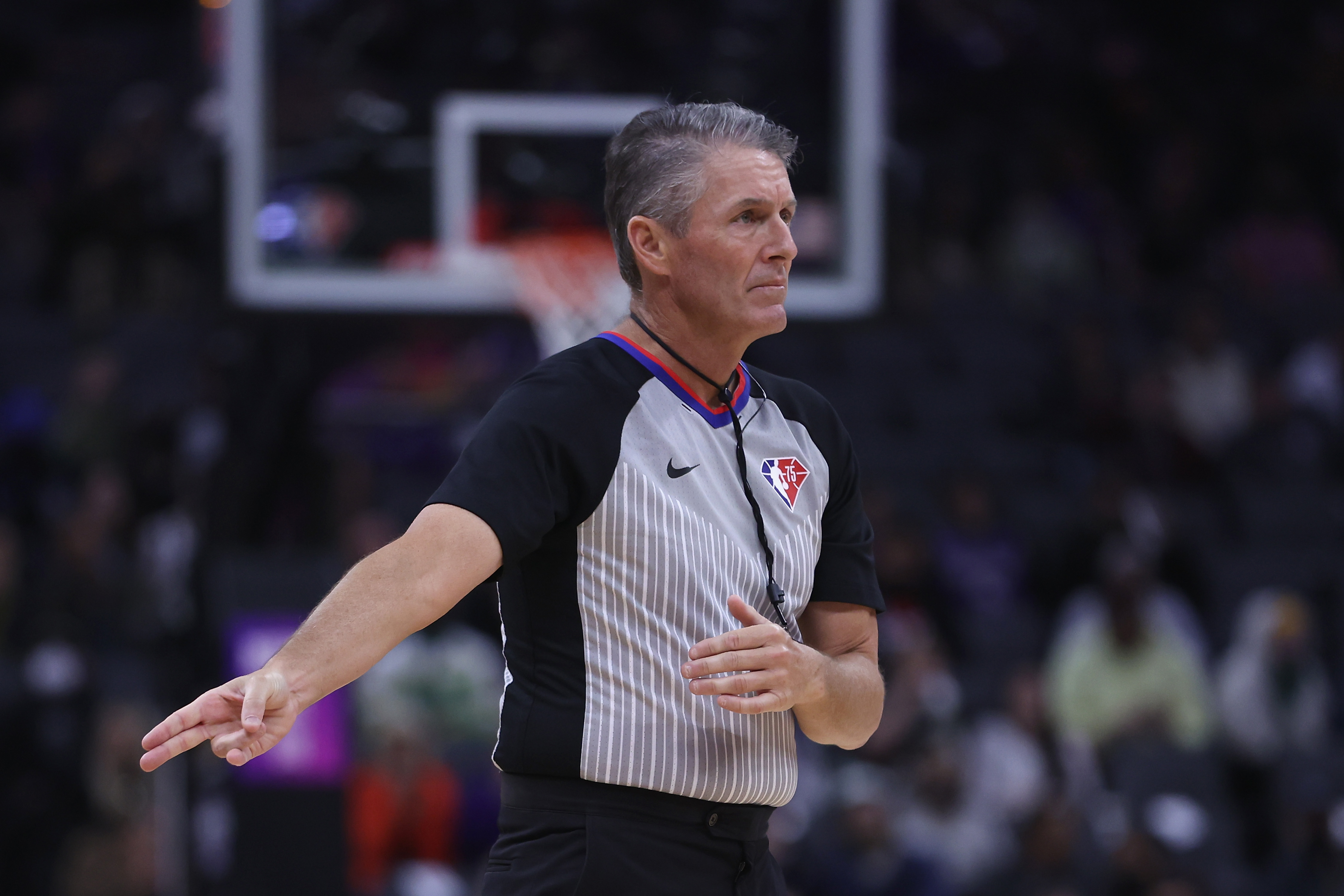 Paul hasn't been afraid to make his feelings public about how he feels about Foster. Fourteen straight postseason losses for Paul with Foster as a zebra is an eye-opener.
Paul addressed it publicly after the Houston Rockets bounced Paul and the Oklahoma City Thunder from the playoffs in 2020.
"They're shooting a lot of free throws, last night, tonight," an emotional Paul said after that playoff loss. "If I was a betting man — 11 in a row. Eleven games in a row. Eleven games in a row."
At that time, the streak hit 11. Since then, Paul has lost three more consecutive postseason games officiated by Foster.
The bizarre streak began in 2008 when the San Antonio Spurs defeated Paul's New Orleans Hornets in Game 7. It was also reported by Marc Spears that right before that Game 7 playoff loss to the Rockets in 2020, Paul said that Foster oddly reminded him that he reffed that 2008 elimination game against the Spurs.
Scott Foster should benefit the Brooklyn Nets
Maybe too much is being made about Foster, but the numbers are telling. In the last 21 playoff games Foster has officiated, the team behind in the series is 19-2.
Not only does the referee have a reputation for making sure Paul loses, but he also is known for extending series. He'll seem to find a way, just as he did this weekend when he officiated the Philadelphia 76ers vs. Toronto Raptors game. He's a guy with a quick trigger. Foster isn't afraid to slap a technical foul or two, if needed.
Former Boston Celtics star Paul Pierce once said if you want to argue a Foster call, you better be brief.
"I don't feel like Scott has the relationship among the superstars in the league," Pierce said in 2020, per NESN. "It was hard for me to say something because I know Scott was gonna have a quick trigger with the technicals. If you're gonna say something, you've gotta keep it short and keep it moving.
"If you sit there and elaborate on a call, you're gonna get a technical and he'll throw you out like we've seen. The players know this. They can't let their emotions get the best of them, especially when Scott's out there."
The NBA certainly wouldn't mind the Nets staying alive in the series by avoiding a sweep. Maybe, just maybe, that's why Foster got the call to head to Brooklyn.
The Celtics could also benefit from Foster's presence
Sure, the Celtics would love to make quick work of the Nets and eliminate them in four games. With Kyrie Irving and Kevin Durant, the team is dangerous. No team in NBA history, however, had ever rallied from a 3-0 hole, so the Celtics can afford an off night.
A Game 5 in Boston on Wednesday wouldn't be the worst thing, at least not in the minds of Celtics ownership. Should Foster's reputation hold true, Boston would host Game 5 on Wednesday. According to a 2020 report by Tom Haberstroh of NBC Sports, each team makes approximately $2 million per playoff game in gate money alone.
There's no question TD Garden sells out for a potential Game 5. The first two sold out, and fans ould jump at the possibility of seeing Irving and the Nets go home, especially after the former Celtics stomped on the team's logo last year after a Game 4 playoff win.
The Celtics prefer to end things Monday, but a $2 million gate consolation prize wouldn't be the worst thing. With Foster in the building Monday night, Celtics ownership can get a head start counting that money.