Scott Harrington Earning his PGA Tour Card Isn't the Best Part of His Story
One of the most inspirational stories in all of sports happened on August 11, 2019. It didn't involve a superstar. It didn't involve a historically great team winning a championship in epic fashion. If no one knew the context, it wouldn't even make the highlight reel on SportsCenter or even any local news station. 

On August 11, 38-year old Scott Harrington made a putt. 

What's the big deal about a golfer who hadn't even been a professional before sinking a relatively easy putt? Read on, because it represents one of sports' best feel-good stories of this year.

Scott Harrington's golf career
In 2013, the scratch golfer Harrington decided to turn his dream of being a pro golfer into a reality. To make the PGA Tour, Harrington played in 171 Web.com Tour events between 2013 and 2018.

The Web.com tour changed its name to the Korn Ferry Tour in June 2019. The Tour, which has changed names over the years as the sponsorship deals have changed, is a developmental tour where highly skilled amateurs attempt to qualify for the PGA Tour
Harrington became a Tour favorite — respected by his fellow players and tour officials alike as a hard-worker who represented the game of golf and the Tour better than just about anyone.

In 2018 Harrington was forced to put his dream of becoming a professional golfer on hold, however, when his family went through an awful event.

What made Scott Harrington walk away from the game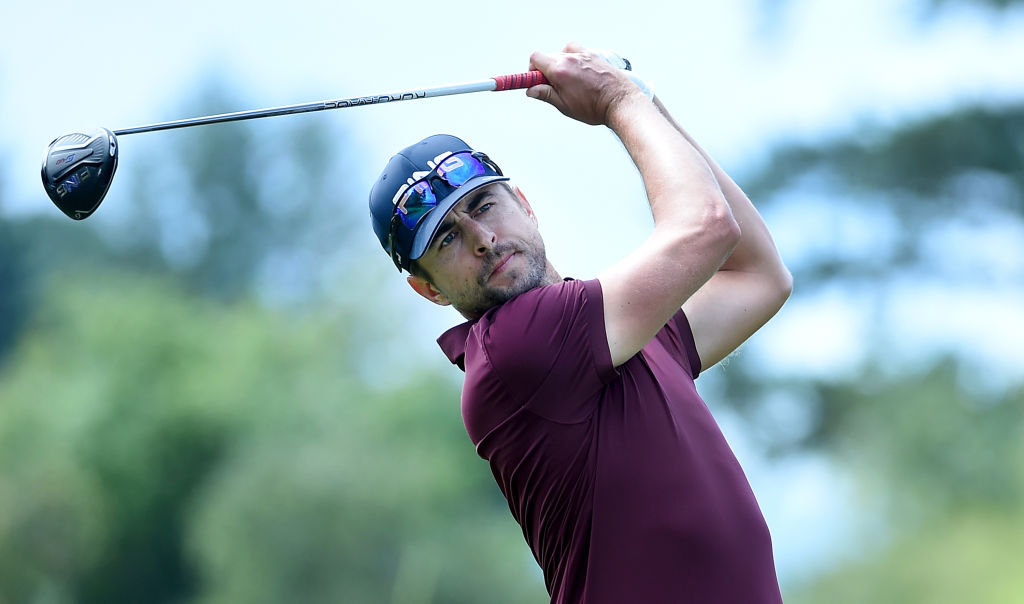 Harrington's wife Jenn was diagnosed with Hodgkin's lymphoma in 2017. After several rounds of chemotherapy, she thankfully went into remission. Unfortunately, Harrington had to pause his dream on May 11, 2018, when his family received the horrible news that Jenn's cancer had returned.

Harrington took the rest of the tour season off, receiving a special medical/family crisis extension tour officials.

A frequent roommate of Harrington's on tour, Adam Long, had this to say about Harrington and his courageous decision to step away:

"Over the past few seasons on the Web.com Tour, Scott has become one of my closest friends," said Long. "While he is reserved and humble, I've always admired Scott's selflessness and unwavering support of others. Professional golf can be a very individual endeavor, but it's times like these that we can band together for a greater cause and help one of our own."

Scott Harrington didn't hesitate to put his career on hold to take care of his family, a decision almost anyone can respect and understand.

Harrington's triumphant return to golf
A year later, with Jenn in remission, Harrington returned to the tour. At the WinCo Foods Portland Open, Harrington had the opportunity to finish in the top 25 of the Korn Ferry Tour money list. That would give him his PGA Tour card.

One putt on the 18th green for birdie allowed him to get that Tour card.
It was an emotional moment for Harrington and his family. The fact that Harrington was able to celebrate with his wife made the moment that much sweeter. Jenn flew in to greet Harrington after his putt — giving him a big hug and kiss to seal his victory.

In the grand scheme of things, this was a case of a borderline amateur qualifying for the PGA Tour, which happens every year. But a closer examination reveals how much the win meant to Harrington, his wife, colleagues, fans. It's emblematic of what a big impact sport can have on people's lives. It shows how the stories of athletes can sometimes elevate otherwise routine occurrences into something much more meaningful.