Scottie and Larsa Pippen Have Relisted Their $12 Million Miami Home and Added 3 Luxury Cars to Sweeten the Deal
Scottie Pippen spent most of his NBA career playing in the shadow of superstar Michael Jordan. Yet Pippen made more money than Jordan. All of that wealth has allowed Pippen to enjoy plenty of luxuries over the years, including owning several mansions. In fact, Pippen has so many homes that he's currently trying to sell some of them.
Most notably on that front is a South Florida mansion that Pippen and his ex-wife Larsa have tried to sell for many years. At this point, they're so eager to unload the massive property that they're throwing in three luxury cars to sweeten the deal. Let's closer look at the ongoing saga of Pippen's unwanted Fort Lauderdale home.
Scottie and Larsa Pippen's initial listing            
RELATED: Scottie Pippen Blew $4.3 Million on a Plane That Couldn't Fly
The mansion in question is located in Fort Lauderdale, Florida, in an exclusive neighborhood known as Harbor Beach. According to Celebrity Net Worth, Pippen first bought the property back in 2000. At that point, it was just an undeveloped lot, which Pippen paid around $1.3 million for. He soon built a mansion designed by architect Randall Stofft, per Realtor.
The mansion features everything from a basketball court, to an enormous pool, to stunning waterfront views. Pippen and his family spent much of the next decade living there. By 2010, however, they had apparently decided it was time to move on. That year, he and Larsa listed the house for sale, with an initial asking price of $16 million.
Scottie and Larsa's aggressive efforts to sell the house
Pippen's initial efforts to sell the house were unsuccessful. Over the next several years, the price was reduced several times, down to $13.5 million, per Celebrity Net Worth. Meanwhile, Pippen's relationship with his wife Larsa was crumbling. In 2016, the two initiated divorce proceedings 19 years of marriage, as reported by People. That divorce still hasn't technically been finalized, although the couple is no longer together.
The year 2016 also saw Pippen increase his efforts to sell the Fort Lauderdale home. The price was reduced yet again — this time to $10.9 million, according to the Miami Herald. Not only that, but Pippen also threw in an added incentive: a Van Dutch yacht. Still the house couldn't find a buyer. In the meantime, Pippen started renting it out for a staggering $40,000 a month.
At some point last year, Larsa decided to move back into the home. Now the house has been relisted yet again. This time, the price has gone back up, with Pippen asking $12 million, according to the New York Post. That price now includes a special incentive: three of Larsa Pippen's cars. All are 2020 models worth a combined $1.5 million: a Porsche 911 GTU RS, a Mercedes G63 AMG, and a Ferrari 488 Pista.
How the sale would impact Pippen and Larsa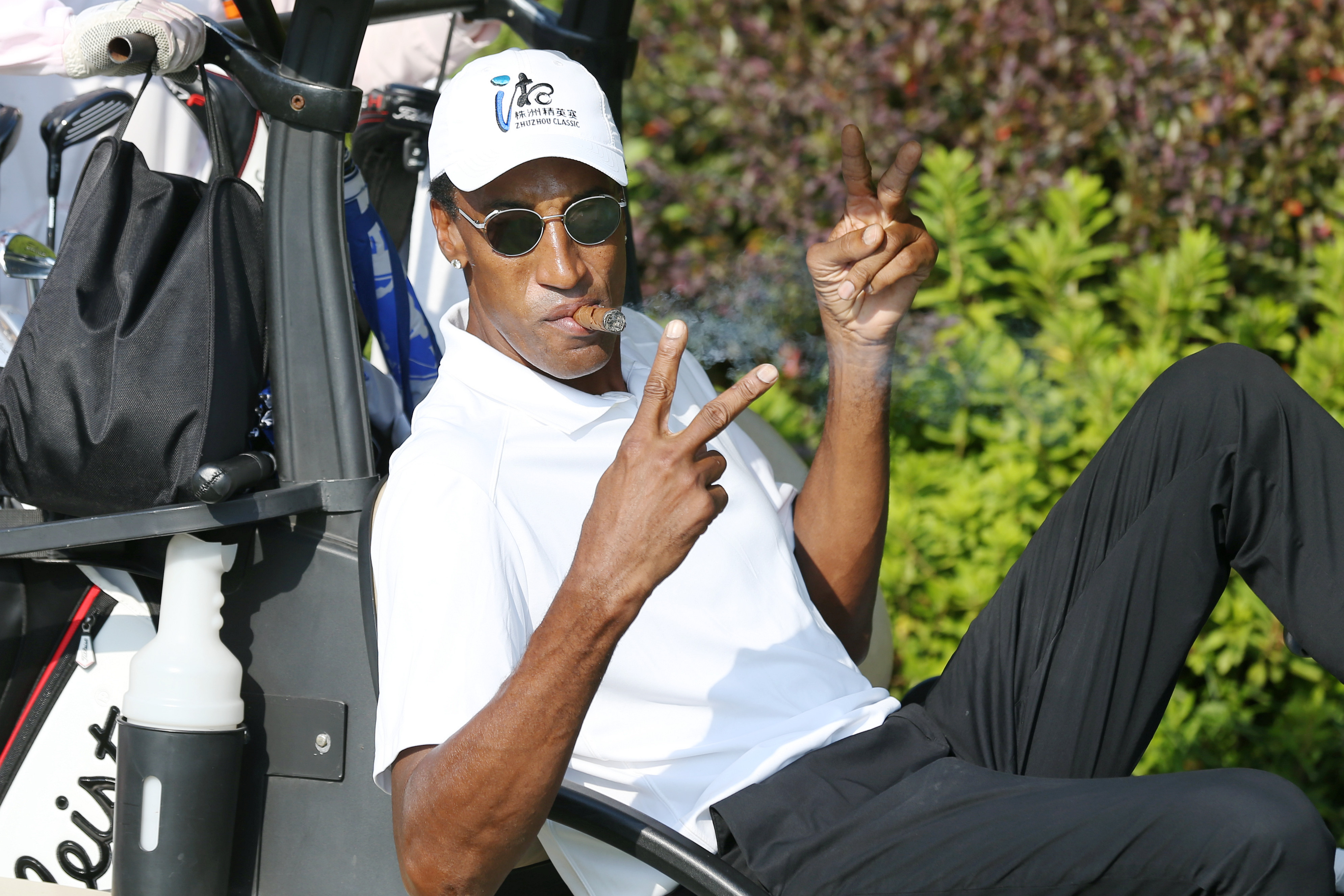 RELATED: Scottie Pippen Never Declared Bankruptcy and Still Has an Impressive Net Worth
Both Pippen and Larsa are clearly eager to rid themselves of their Fort Lauderdale mansion. The saga has an ironic parallel in the difficulty that Pippen's former Bulls co-star Michael Jordan has had in trying to sell his mansion in Highland Park, Illinois. And like Jordan, neither of the Pippen's is at risk of running out of money in the meantime.
According to Wealthy Gorilla, Pippen has a net worth of around $20 million. Larsa, meanwhile, has a net worth of around $10 million, per Celebrity Net Worth. So neither of them need the cash, per se. Yet they're both probably more than ready to be rid of the house and all of the memories it contains of the happier years they spent together. At the rate they're going, they may need to throw in a few more extras to get the deal done.