Scottie Pippen Earned Nearly $110 Million in the NBA but Lost It All at a Yard Sale
Chicago Bulls legend Scottie Pippen enjoyed championships and champagne during his playing days.
Life hasn't been as easy for Pippen and his family in retirement. Pippen made several questionable investments, including selling a mansion that he lost money on, and damaged his bank account in the process.
Things got so bad for Pippen, who earned over $100 million in the NBA, that many of his prized possessions — possibly including a collection of Beanie Babies — were sold at a yard sale.
Scottie Pippen's belongings were listed at a yard sale in 2011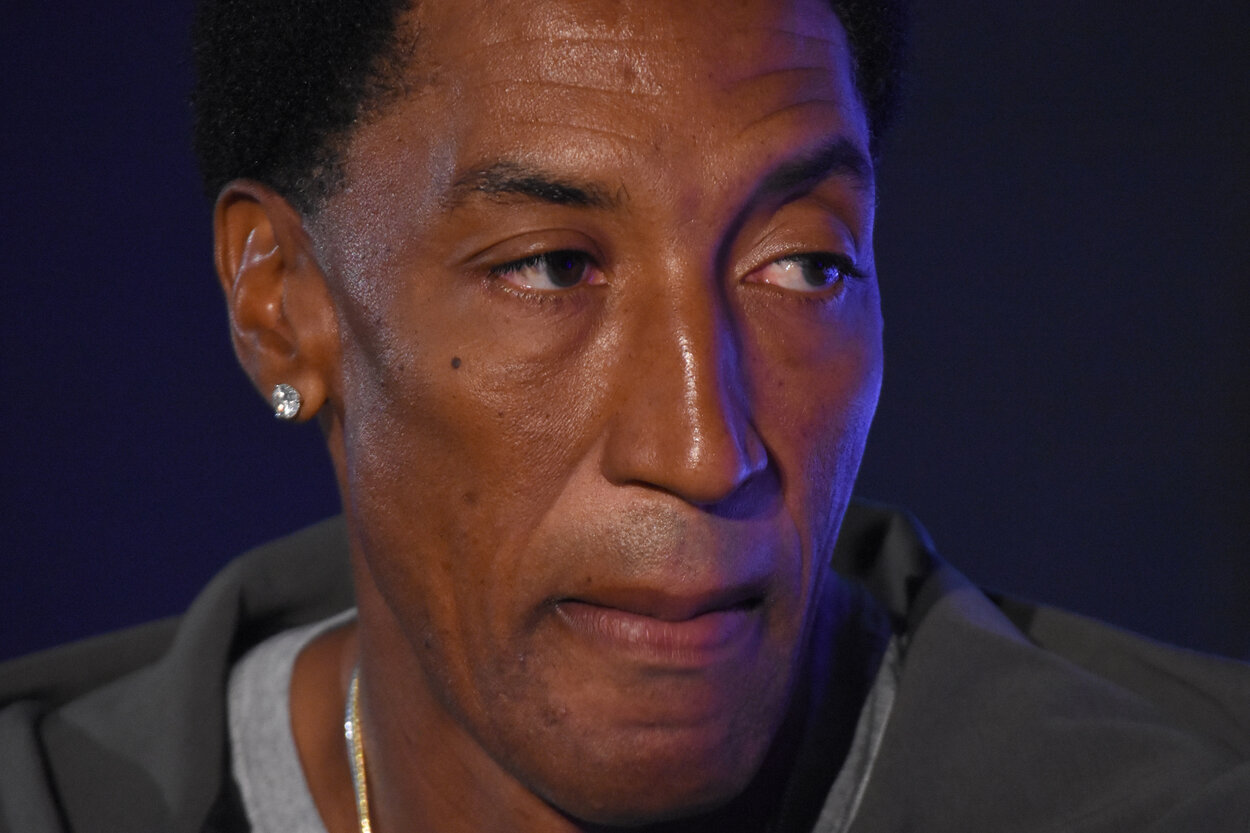 RELATED: Fox Analyst Michael Strahan's Ex-Wife Held a Revenge Yard Sale
In the spring of 2011, Chicago fans watched Derrick Rose, Joakim Noah, and a talented Bulls team secure the Eastern Conference's top seed.
Things weren't going as soundly for Scottie Pippen, an all-time Bulls great, during that time. Already retired for several years at that point, Pippen was amid more financial problems.
According to Yahoo Sports, the current owners of a house that Pippen once owned in Highland Park, Ill., held a yard sale. Many of Pippen's things that remained in the fully-furnished house — including clothing, memorabilia, and trading cards — were available for his biggest fans to buy.
The yard sale also included an incredibly high amount of Beanie Babies. However, the Beanie Babies may have belonged to children who had previously lived in the mansion.
Pippen has dealt with financial issues over the years
RELATED: How Does Scottie Pippen's Net Worth Compare to Michael Jordan's?
Scottie Pippen is the perfect example of high salaries don't always set players up for life.
According to Basketball-Reference, Pippen earned nearly $110 million across his 17 seasons in the NBA. Although ESPN's The Last Dance heavily discussed Pippen taking less money while on the Bulls, he still made an extraordinary amount for his time.
Things haven't been easy for Pippen since he left the NBA. Pippen made bad financial decisions — CNBC estimated that he lost a staggering $27 million in the 2000s — and he later owed $5 million to a bank because of a dispute involving a jet company.
Pippen has at least remained busy in recent years. He has been a frequent contributor to ESPN's NBA coverage, most notably on The Jump with Rachel Nichols.
Auctions and yard sales commonly involve athletes
RELATED: Mike Tyson Reveals the Shocking Way He Emerged From Bankruptcy
Auctions and yard sales remain a perfect way for people to make money off of struggling professional athletes.
Former New York Yankees pitcher Joba Chamberlain's belongings were sold in a Nebraska auction last summer. According to the Lincoln Journal Star, Chamberlain's locker room nameplates, six TVs, a Jagermeister shot machine, and 21 pairs of new Adidas athletic shoes were among the items listed.
Michael Strahan's ex-wife sold many of his possessions during a yard sale in the spring of 2007. ESPN reported that a bronze football statue, handmade rugs, and — wait for it — a set of cassette tapes on "how to make relationships succeed."
All stats and contract figures courtesy of Basketball-Reference.