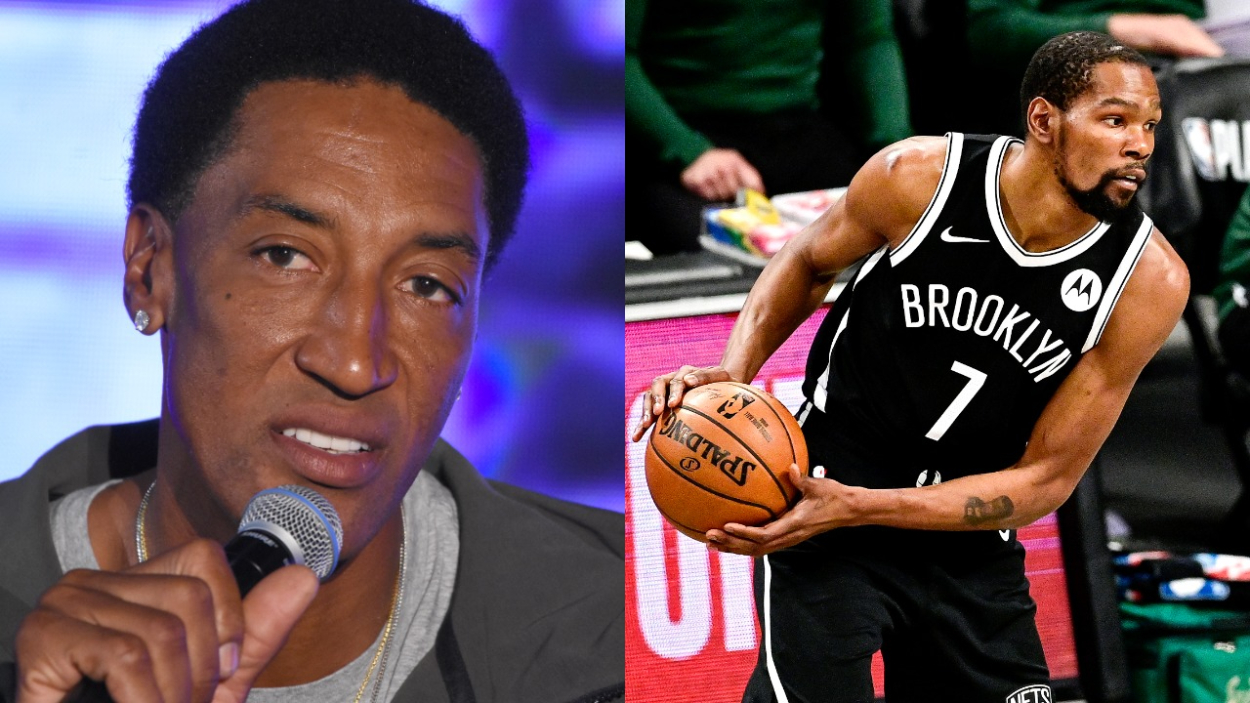 Scottie Pippen Says Kevin Durant Needs to 'Learn to Be a Better Teammate' in a Blunt Critique of the NBA Superstar
Brooklyn Nets superstar Kevin Durant impressed a lot of people in the NBA playoffs, as he carried the team on his back and almost led them to the conference finals. However, NBA legend Scottie Pippen still recently gave a blunt critique of KD following the Nets' semifinal loss to the Bucks.
Kevin Durant impressed a ton of people with his performances in the NBA playoffs for the Brooklyn Nets. He carried his team on his back and, yet again, proved to be one of the best players in the game today. However, his play still drew criticism out of an NBA legend — Scottie Pippen.
In fact, Pippen recently gave a blunt critique of the Nets star.
Kevin Durant dominated for the Nets in the playoffs
Durant and the Nets were the favorites to win the title all year, but Brooklyn struggled with injuries in the Eastern Conference semifinals. Kyrie Irving missed Games 5–7, while James Harden wasn't 100% after missing Games 2–4 and most of Game 1.
This meant Durant had to carry the Nets just for them to have a chance at defeating two-time NBA MVP Giannis Antetokounmpo and the Milwaukee Bucks.
That's exactly what he did.
Durant dropped 49 points to go with 17 rebounds and 10 assists in Game 5 to help the Nets go up 3-2 in the series. He then had a spectacular Game 7, not only hitting the game-tying shot toward the end of regulation, but he also had 48 points, nine rebounds, and six assists. The Nets ultimately lost Game 7, 115-111, and fell to the Bucks in the series, but Durant proved he is all the way back from his Achilles injury.
However, Pippen addressed an area where Durant could still improve.
Scottie Pippen said KD needs 'to learn to be a better teammate'
Pippen's opinion is one of the most well-respected in the NBA. He finished his career as one of the greatest players to ever live, and he ultimately won six championships with the GOAT, Michael Jordan.
So, if he has criticism about Durant's recent playoff performances, we should listen.
"I think this was the first time we've seen Kevin Durant sort of carry a team," Pippen said on the June 22 episode of The Dan Le Batard Show With Stugotz. "And I think he did it differently than any great player that we've ever seen; that's with Michael and whoever. But I think we ultimately saw that he has to learn to be a better teammate, to use his talent to play winning basketball."
Wait, really? So, Pippen doesn't think Durant uses his talents to play basketball conducive to winning?
"We understand his skill level, we understand that he's unstoppable, but when you start going into overtimes and fatigue sets in, then you understand team basketball is more important than any individual success," Pippen said. "He had a heck of a game, but I think any basketball aficionado would know that an individual is not going to beat a team."
He continued: "He's a heck of a player, and he's probably the greatest scorer that we've ever seen because of his size, his length, his ability to shoot over people, his ability to shoot from range. But when you're playing against a team that plays good team basketball, and what the Milwaukee Bucks was able to do in that overtime, it showed the difference as to why the better team advanced, and not the better individual."
Are Scottie Pippen's comments about Kevin Durant correct?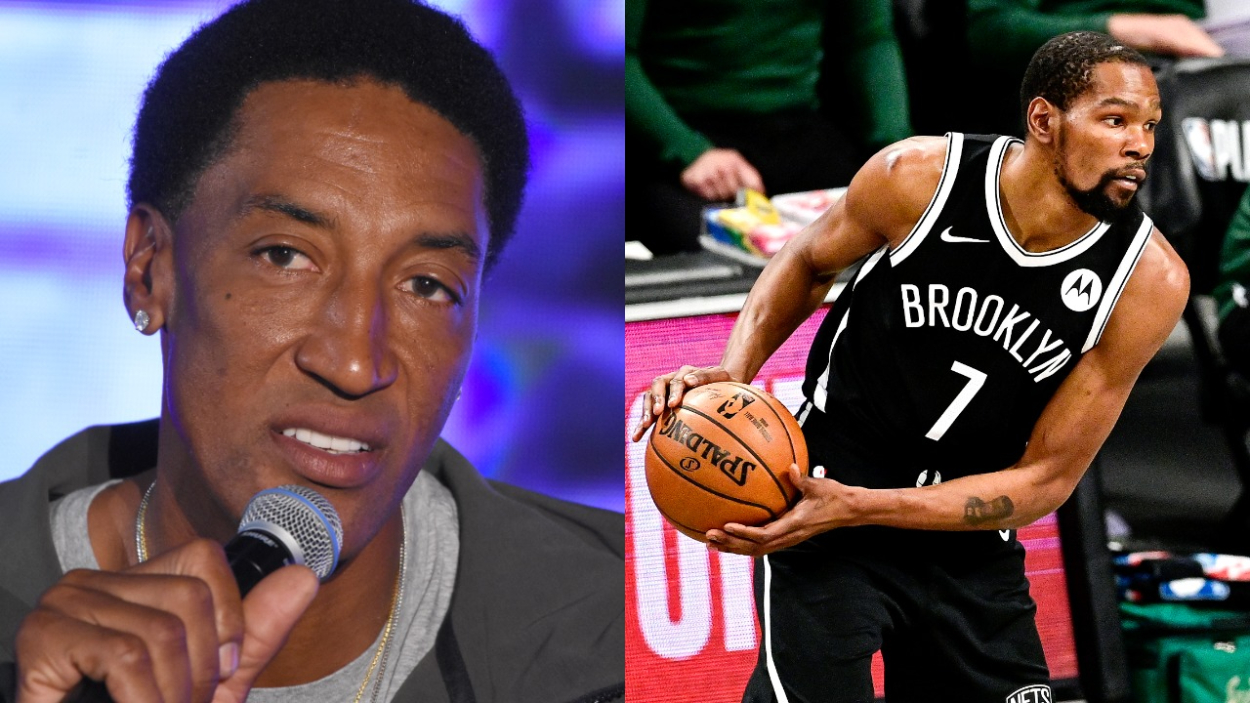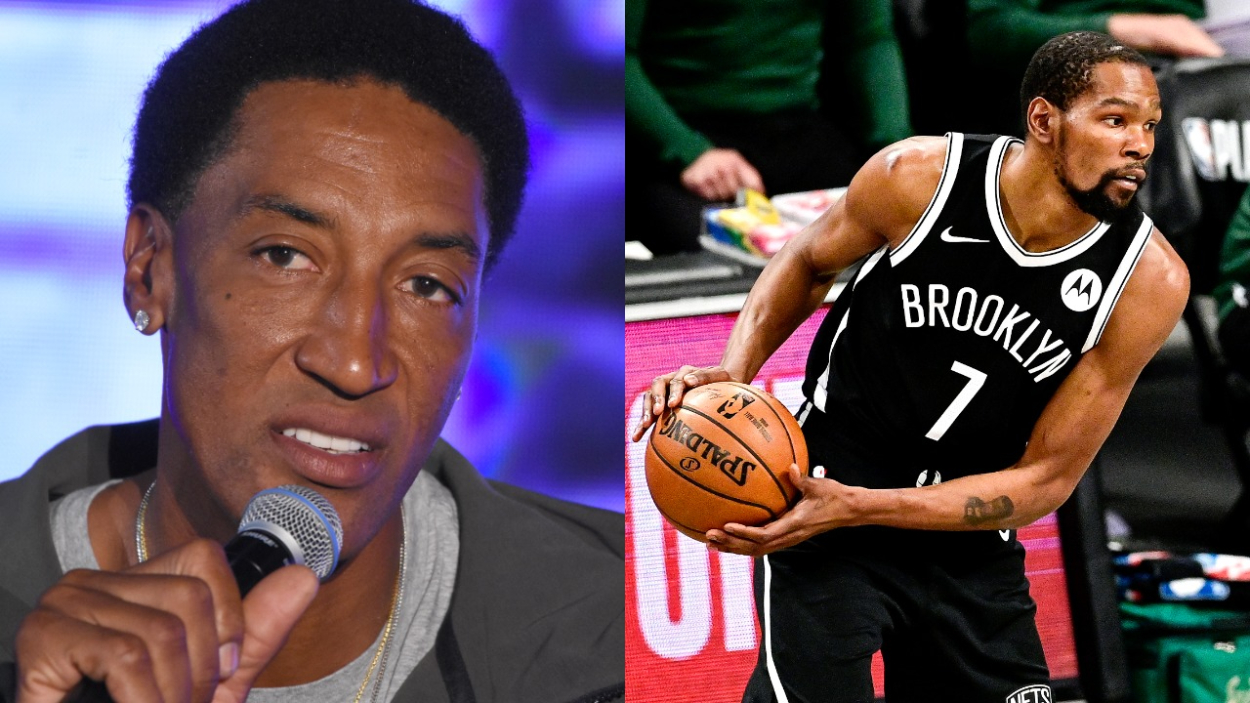 Pippen's critique of KD was pretty blunt. But is he right?
He is to some degree.
When it comes to carrying a team, Durant maybe hasn't figured out how to do that successfully. We haven't seen him just will a team through the playoffs like LeBron James did with the Cleveland Cavaliers, or Jordan did at times with the Bulls. He's proven he is great, but he's only been to the finals once outside of playing with the Golden State Warriors, and the Warriors went to two consecutive finals without him.
However, saying "he has to learn to be a better teammate" probably isn't fair. 
Durant could have allowed his ego to get in the way of winning titles on the Warriors, but he didn't. He went from shooting 19.2 shots per game in his final season with the Oklahoma City Thunder to only shooting 16.5 in his first season with the Warriors. His points-per-game average also went from 28.2 to 25.1. Durant sacrificed a lot to win titles with the Warriors. He ultimately proved he can be a solid teammate and that he is capable of playing title-winning basketball.
Whether you agree with Pippen's comments or not, though, his opinions need to be taken more seriously than mine or anyone else's. He is one of the greatest players to ever play the game, so if he thinks Durant needs to change the way he plays when carrying a team, maybe KD has something to work on this offseason.
Durant, however, might not have to worry about having to do that again next year. If Irving and Harden are back at full strength, he could be playing title-winning basketball yet again.
Stats courtesy of Basketball Reference