The Seahawks Are Reuniting Jamal Adams With a Former Jets Teammate in an Attempt to Keep up With the Brutally Tough NFC West
The Los Angeles Rams and San Francisco 49ers — having acquired new franchise quarterbacks this past offseason — have been the talk of the town regarding the NFC West. However, that doesn't mean one should forget about the Seattle Seahawks.
In fact, the Seahawks have very quietly begun gearing up for another postseason appearance in 2021, having recently bolstered up their cornerback depth in an attempt to keep up with their aggressively tough division.
The Seahawks are signing former Jets corner Bless Austin
Blessuan (Bless) Austin joins the Seahawks after two up-and-down years with the New York Jets. Austin exceeded expectations as a sixth-round pick in 2019 by earning a starting role with the Jets for 16 games. However, that did not stop New York from cutting him, with Week 1 just a few days away.
Austin being released was a fairly surprising move to those who have been following the Jets this offseason. The 25-year-old corner took first-team reps all through training camp and the preseason, and the Jets don't exactly have a "strong" secondary.
It's definitely uncommon to see a rebuilding franchise like New York part ways with a young player who has flashed starting-caliber potential in the past.
Austin was targeted 73 times last season and allowed 48 total completions. Opposing quarterbacks had a passer rating of 97.9 when targeting Austin. These aren't impressive numbers by any stretch of the imagination, but at such a young age, many have Austin pinned as a player set to breakout in 2021. It's standard for cornerbacks to take a few seasons to truly pop in the NFL.
Austin joins former Jets teammate Jamal Adams in Seattle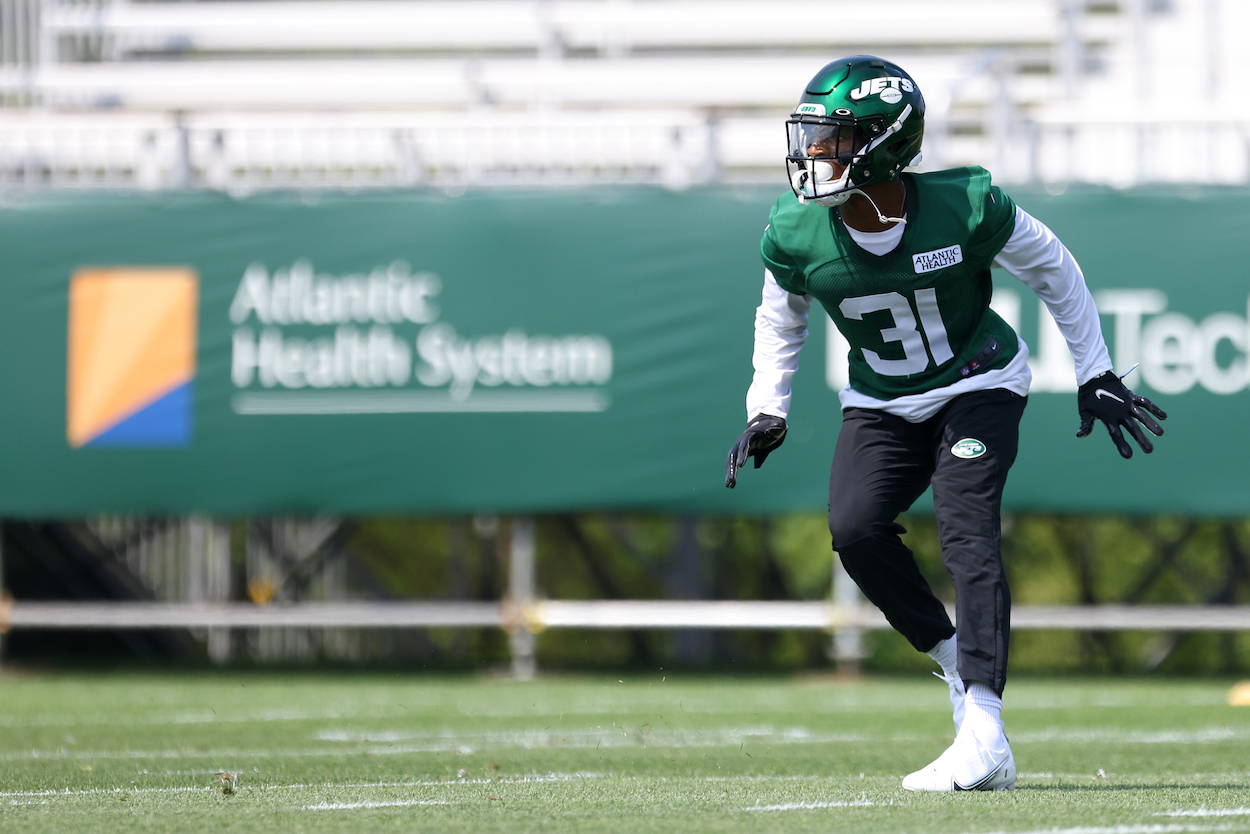 Austin wasn't a free agent for long after his surprising release. The Seahawks pounced on the opportunity to sign him, reuniting him with former Jets teammate Jamal Adams.
Adams recently signed a multi-year extension to remain in Seattle. The hope is that Austin will join him as a focal part of the Seahawks' new-look defense.
For what it's worth, the Seattle secondary has experienced a significant amount of change this offseason. Before signing Austin, they traded for former second-round pick Sidney Jones while simultaneously trading away veteran CB Ahkello Witherspoon.
Last year's CB1, Shaquill Griffin, also departed via free agency. He signed a long-term contract with the Jacksonville Jaguars.
The Seahawks are trying to keep pace with an offense-heavy NFC West
Why are the Seahawks so aggressively rebuilding their secondary? For starters, the NFC West has the makings of an absolute gauntlet this season.
The LA Rams replaced Jared Goff with Matthew Stafford. The 49ers drafted Trey Lance No. 3 overall. The Arizona Cardinals still have Kyler Murray and DeAndre Hopkins to worry about. The Seahawks have their own high-powered offense led by Russell Wilson, Tyler Lockett, and D.K. Metcalf. However, that won't matter if they can't slow down their divisional opponents consistently.
Going from Griffin to Austin is a considerable drop-off, but the Seahawks are trying. If Austin finally experiences that alluded to breakout season, playing alongside former teammate Adams, Seattle may field a competitive defense in 2021.
All stats courtesy of Pro Football Reference.
RELATED: Russell Wilson Is a Handful of Wins Away From Breaking 1 of Peyton Manning's Most Impressive NFL Records