Sean Payton Has a Reckless Plan To Gain Home-Field Advantage in the Playoffs
Despite the presence of multiple vaccines, COVID-19 shows no signs of loosening its grip on American society anytime soon. That doesn't seem to deter New Orleans Saints head coach Sean Payton, whose team is preparing to host the Chicago Bears in the wild-card round of the NFL playoffs.
Sean Payton seems to think the Superdome can be filled safely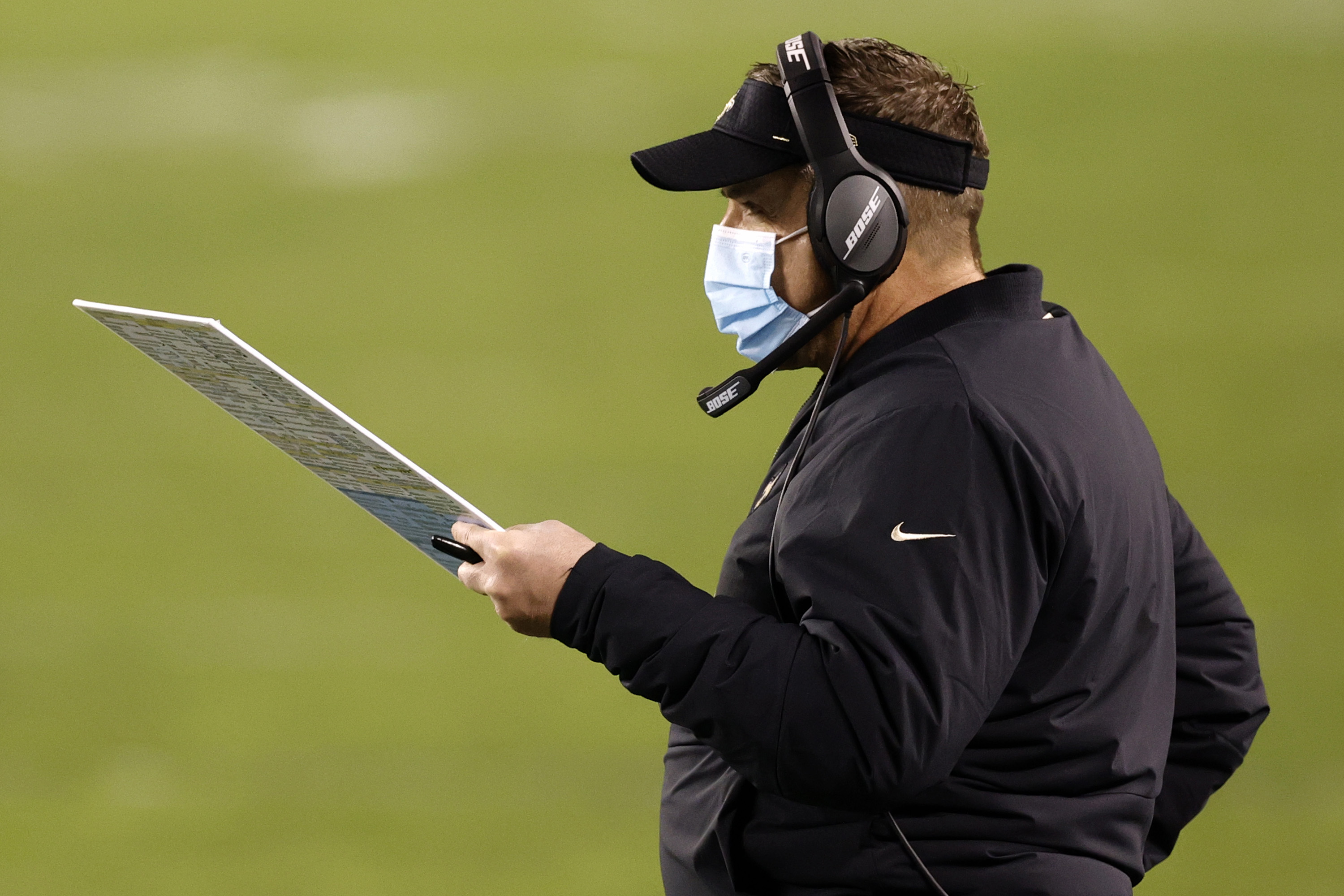 Due to the dangers associated with the virus, all NFL games this season have gone ahead with limited or no attendance. In a teleconference with reporters as quoted by WDSU, Payton proposed allowing a full house into the Mercedes-Benz Superdome under certain conditions.
"I brought up the idea of testing 50,000 people and quarantining them in a hotel and having the most … safest Superdome known to man scientifically. Bus them, test them every day, and you've got a COVID-free facility," said Payton, as reporters audibly chuckled in the background.
Observers could not agree on whether Payton was serious.
There are so many problems with Payton's idea
Assuming Payton wasn't joking, let's break down this idea bit by bit. As this NFL season has reminded us time and time again, all the testing in the world will be useless if one person brings the virus into a crowded place, such as a hotel, a bus, or a stadium. Large-scale testing is not a substitute for effective avoidance measures. This is the opposite of that.
Payton's "plan" also calls for 50,000 people to be "quarantined" in a "hotel." Not "hotels." Just one.
The largest hotel in the New Orleans area is the Hilton New Orleans Riverside, which has 1,700 rooms. If this is the hotel we use, then approximately 29 people will have to cram into each room.
Yeah … I think I'd rather watch the game on TV.
Is the Saints' home-field advantage even necessary?
Let's not forget that the New Orleans Saints are already heavy favorites in this game. The Chicago Bears only managed to sneak into the playoffs thanks to a loss by the Arizona Cardinals on Sunday. Their offense finished only 26th in the league in yards gained.
While the Superdome is a loud place to play football, the Saints have done well without the crowds this season, winning six of their eight home games. One of those was against the very same Chicago Bears, who they defeated 26-23 in overtime in Week 8.
The fact that Sean Payton even brought up the idea of bringing 50,000 fans to their stadium for a game against an 8-8 team doesn't reflect confidence. If Matt Nagy plays his cards right, he can take this snippet and successfully use it as bulletin-board material to motivate the Bears to an upset win.
Though that could become a lot harder if Payton does get the crowds he wants.
Statistics taken from Pro-Football-Reference.