Sean Payton and the Saints Need to Pull the Plug on Their Foolish QB Experiment to Save Their Sinking Season
When Jameis Winston first went down with an ACL injury against the Tampa Bay Buccaneers in Week 8, most New Orleans Saints fans let out a collective groan. Winston wasn't playing great football by any stretch of the imagination. However, he was getting the job done and doing what Sean Payton was asking of him.
The Saints were 4-2 before Winston's injury. The results spoke for themselves.
Trevor Siemian came in for Winston during Week 8 and actually guided the Saints to an improbable win over Tom Brady and the Buccaneers. However, it's been nothing but rocky sailing since.
The Saints are on a 3-game losing streak
Since taking over for the Saints as their full-time starter, Siemian has led his team to an 0-3 record. They've dropped three straight, losing to the Atlanta Falcons, Tennesse Titans, and Philadelphia Eagles.
The losses to Atlanta and Philadelphia were particularly frustrating, as both teams are pushing their way up the NFC Wild Card standings. Either team could ultimately knock the Saints out of the playoff picture.
While the Saints are dealing with more than one injury on offense, at the crux of their issues is quarterback Trevor Siemian. His completion rate is a measly 56.9%, his passer rating is in the 80s, and his quarterback rating (QBR) is 36.3. No matter how you slice it, Siemian is playing some laughably poor football at the moment.
During the Saints' recent Week 11 loss to the Eagles, Siemian threw two interceptions. One of them was returned for a touchdown by cornerback Darius Slay.
Siemian knows urgency is at its highest
With the Saints now 5-5 on the season (a full two games behind the Buccaneers in the NFC South), pressure is starting to heat up in New Orleans.
During his postgame press conference, Siemian revealed he's starting to feel the urgency.
"Like I said, the urgency is at an all-time high. … We know exactly where we're at," Siemian said. "We have to string some [wins] together, but it starts with this Thursday. It's one of those short weeks where a lot of times, maybe, you're like, 'I need some more time for my body.' But I think a lot of us are looking forward to playing again quickly."
The Saints play the Buffalo Bills next, followed by the Dallas Cowboys. These are two games they could easily lose, especially with Siemian under center. With that in mind, it feels appropriate to start questioning Saints head coach Sean Payton and why he's continuing to trot Siemian out there as QB1.
Sean Payton needs to make a change at QB to save the Saints' season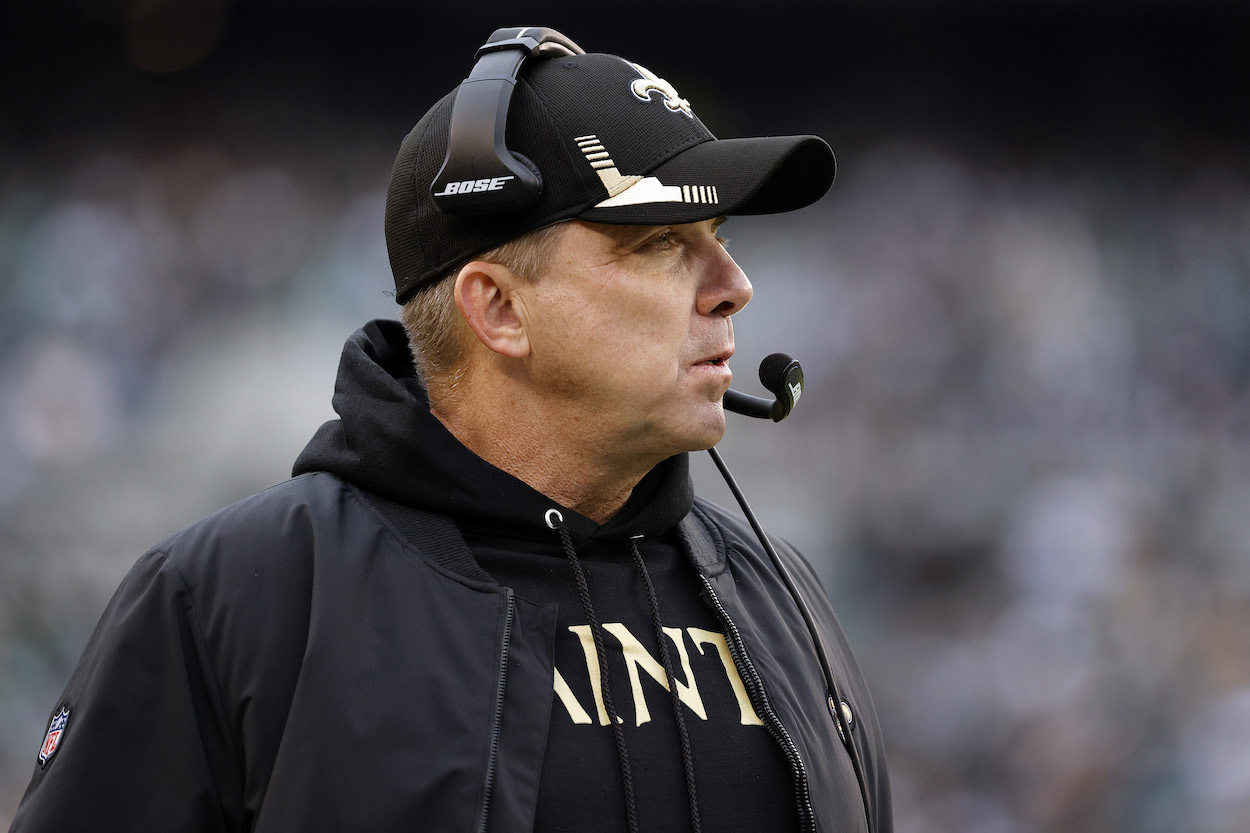 An injury to one's starting quarterback is enough to derail any head coach's season. However, the Saints' current situation is incredibly odd because Siemian is a 30-year-old backup who just signed with New Orleans this past offseason. He struggled as a starter with the Denver Broncos in 2015 and 2016 and ended 2020 on the Titans' practice squad.
This is not the type of player the Saints should be resting their playoff hopes on.
Taysom Hill is more a gadget player than quarterback these days. However, it's reasonable to question why Payton won't give him a shot at the starting job moving forward. His athleticism and power running style at least provide a unique look to opposing defenses. His passing ability is limited, but so is Siemian's.
Hill at least gives the Saints the ability to run read options, designed quarterback runs, etc. It's hard to imagine that style of offense is much worse than what Siemian is running these days.
Hill was dealing with a concussion when Winston first went down, so it was understandable why Siemian got the first shot at the job. However, Hill is healthy now, and Siemian is 0-3 as a starter this season. The time to make a change is here.
All stats courtesy of Pro Football Reference.