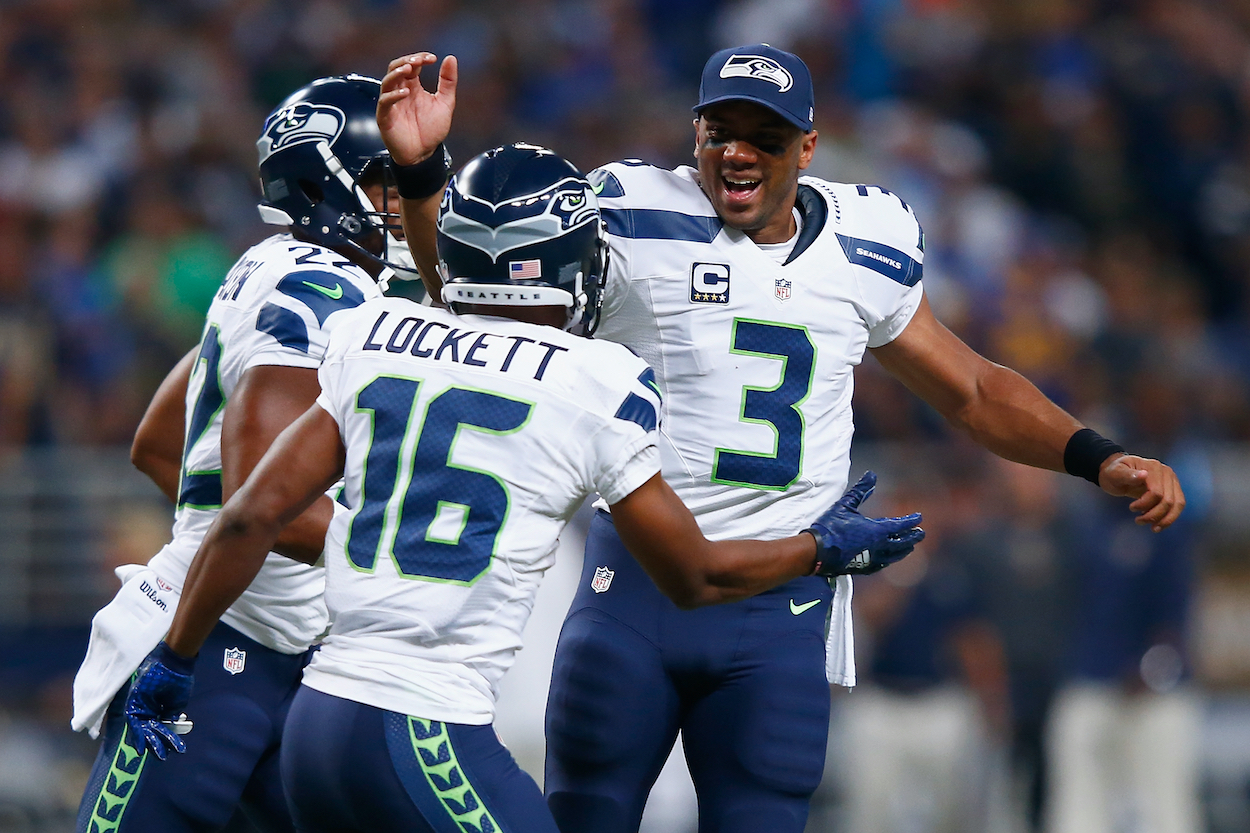 The Seattle Seahawks Continue to Put Russell Wilson at Ease by Extending His $69.2 Million Security Blanket
The Seahawks sign star wide receiver Tyler Lockett to a four-year, $69.2 million contract extension with $37 million guaranteed.
When reports started to surface early in the NFL offseason that Russell Wilson was possibly interested in leaving Seattle for a new team, Seahawks fans immediately went to a dark, dark place. Wilson has been the main reason for Seattle's massive success over the last decade, and losing him would send the franchise into the ground.
But since Wilson voiced his concerns, the Seahawks have adjusted their offseason strategy to make him feel more at ease. They re-signed his trusty backfield weapon, Chris Carson, and even traded for some much-needed offensive line help in Gabe Jackson. On Wednesday, Seattle continued its quest of winning Wilson back by extending his favorite security blanket — Tyler Lockett.
Tyler Lockett is Russell Wilson's most trusted security blanket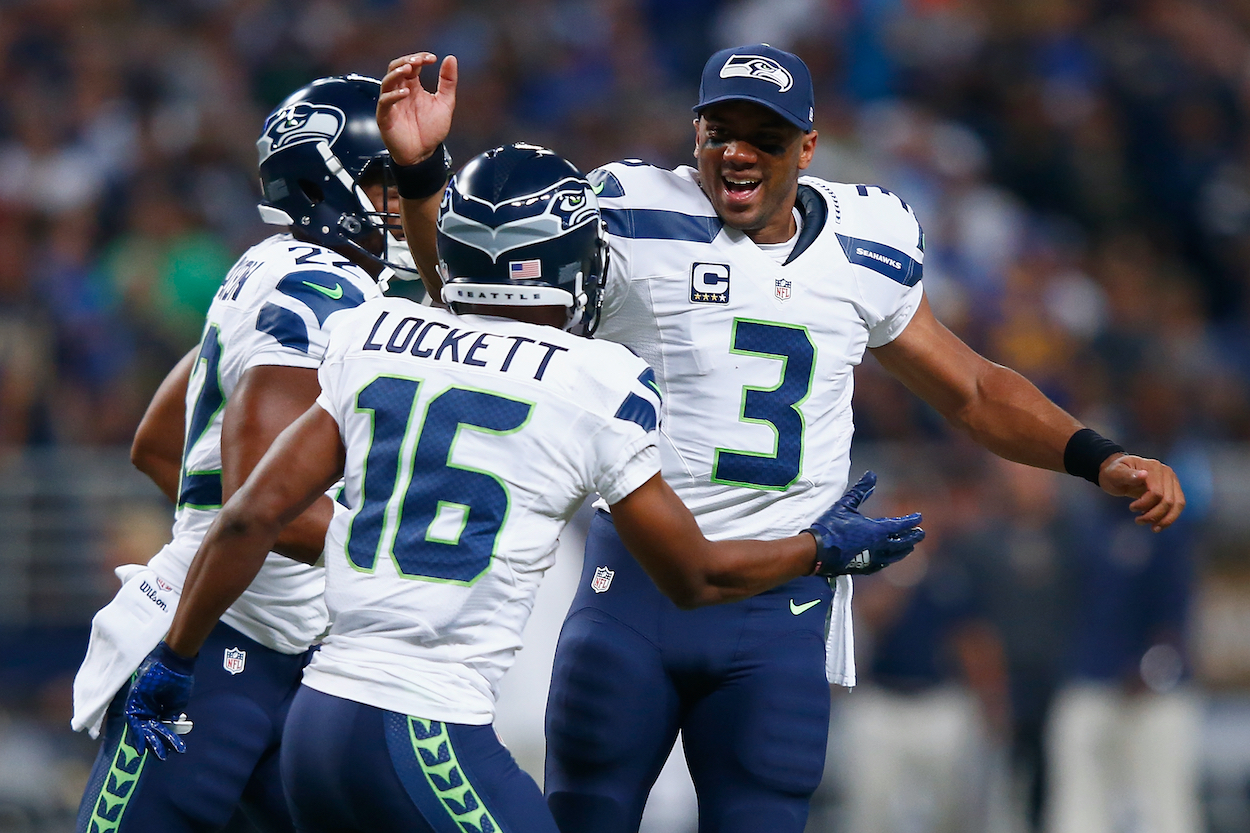 A superhero is nothing without his sidekick. In the Seahawks' high-powered offense, Tyler Lockett is the Robin to Russell Wilson's Batman.
Lockett has been Wilson's most trusted target for three straight seasons. He's led the Seahawks in receptions and receiving touchdowns in all three years, and he paced the team in targets and receiving yards in two of the three.
Last season, Wilson targeted Lockett a team-high 132 times through the air. The duo combined for 100 completions, 1,054 yards, and 10 touchdowns. Aside from the impressive stats, though, Lockett is Wilson's favorite security blanket because he never gives up on a route. Lockett knows Wilson can extend plays better than anyone, and he's always able to find a soft spot in the defense and give his QB a reliable target when plays break down.
Seahawks sign Tyler Lockett to a $69.2 million extension
The Seahawks only had Lockett under contract for one more year entering the 2021 offseason. With the uncertainty along the offensive line and the possibility of losing his favorite target after this season, Wilson was feeling uneasy about his future with the franchise.
But Seattle has put its star QB a little more at ease.
On Wednesday, Adam Schefter of ESPN reported the Seahawks have signed Lockett to a four-year contract extension worth $69.2 million. Lockett will earn $37 million guaranteed as part of the deal.
Russell Wilson celebrates the signing
Russell Wilson finally has a reason to be optimistic about his team's future. So far this offseason, the Seahawks have traded for Gabe Jackson to shore up their offensive line, re-signed Chris Carson, and now extended Tyler Lockett for four more years.
Wilson fittingly celebrated the latest signing on Twitter after the announcement.
"The homie!!! [Tyler Lockett] Let's go!!! You deserve it all! Love you bro!" he wrote.
All Wilson wanted was for the Seahawks to prove they're committed to protecting him in the pocket and keeping his favorite targets around. Seattle has done its part, now it's up to Wilson to do the rest.
All stats courtesy of Pro Football Reference