Seattle Seahawks @ San Francisco 49ers: Preview and Prediction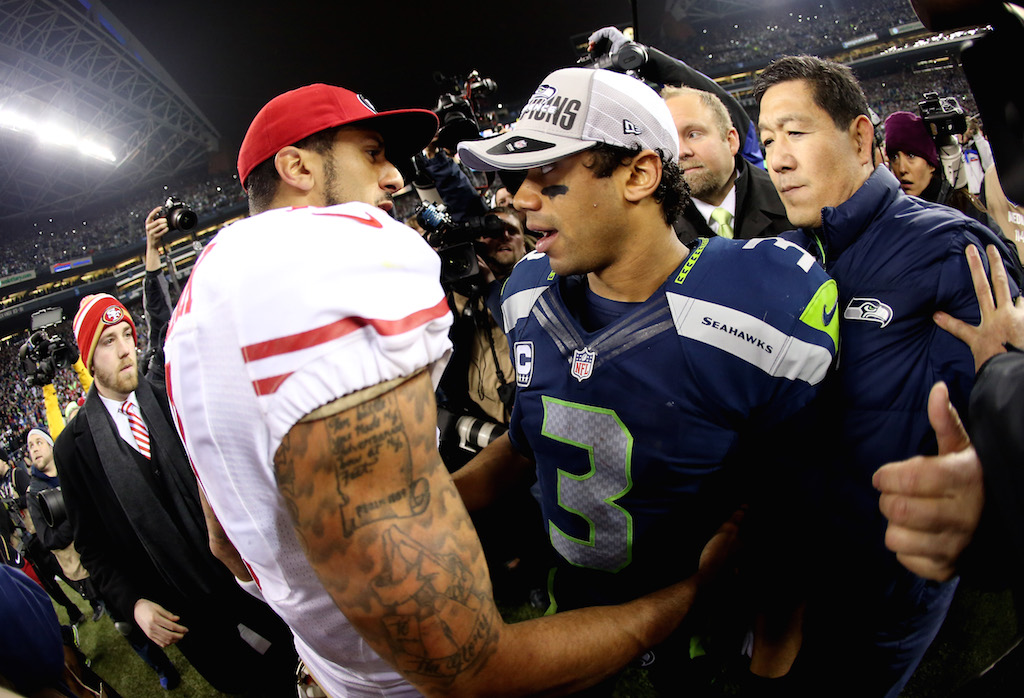 Point spread: Seahawks favored by 6.5 points
Over/under: 42.5 points
Location: Levi's Stadium, Santa Clara, Calif.
It wasn't all that long ago that the Seattle Seahawks and the San Francisco 49ers were the cream of the NFC crop. Not only were they regularly competing for division and conference titles, but they also happened to have one of the nastiest rivalries in the entire league — sparked by their respective head coaches, Jim Harbaugh and Pete Carroll, who had an ongoing feud that dated back to their time as head coaches at the college level.
Fast forward about nine months, and Harbaugh is now the head coach at the University of Michigan, while both teams are entering this game with disappointing 2-4 overall records. The 49ers have a more acceptable excuse for their record, as they lost several key players this offseason and are in the midst of a minor rebuilding project. The Seahawks, on the other hand, still have their core group of players intact and even added another All-Pro caliber player to the mix in tight end Jimmy Graham. Needless to say, the Seahawks still have Super Bowl aspirations for the 2015 season.
On paper, this game should be a blowout in favor of the Seahawks. However, the shortened week of practice and preparation combined with the rivalry aspect of this game, means anything is possible tonight. With that being said, here is a Cheat Sheet preview of what to look for, as well as a final prediction of tonight's matchup between these two NFC West rivals.
1. Will Colin Kaepernick build off of his strong performance in Week 6?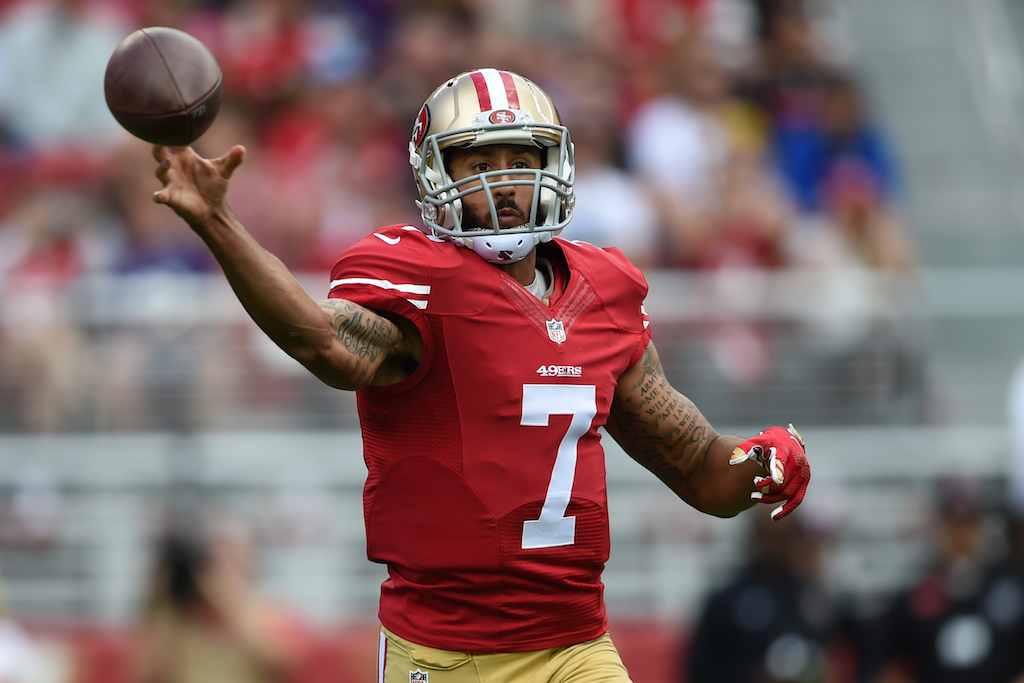 Since taking over for Alex Smith as the 49ers starter back in 2012, Kaepernick has been one of the most inconsistent quarterbacks in the league. One week he'll look like an All-Pro candidate, and the next week he'll look like a guy who is on the verge of getting benched. Last week against the Baltimore Ravens, Kaepernick had one of those All-Pro kind of games, completing 59.3% of his passes for 340 yards, two touchdowns, and a quarterback rating of 128.2. If history is an accurate indicator of what is to come, we should expect a less than stellar game out of Kaepernick tonight. If he does struggle, the Seahawks will likely win this game in convincing fashion. If he can play at the level he did in Week 6, the 49ers will have a chance to pull off an upset win over one of their biggest rivals.
2. Will the Seahawks' defense bounce back after getting shredded by the Carolina Panthers in Week 6?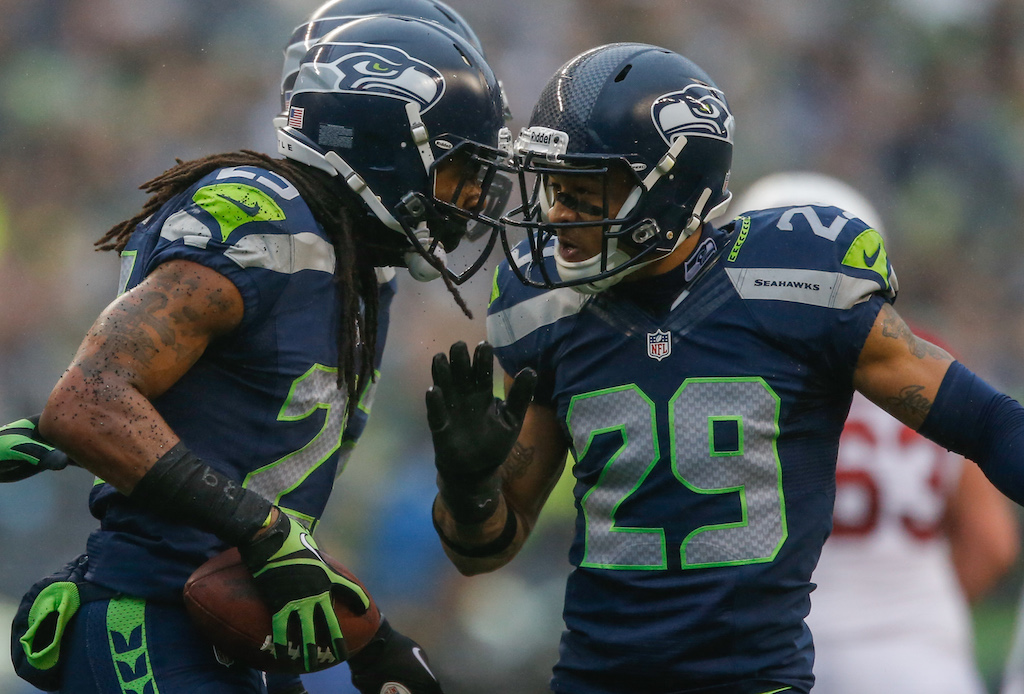 Saying the Seahawks got shredded may be a bit of an exaggeration, but there is a substantial cause for concern here. Carolina quarterback Cam Newton led the Panthers on two 80-yard fourth quarter drives that ultimately decided the outcome of the game, something that likely never would have happened in 2013 or 2014. At the end of the day, the Seahawks' bread and butter is combining a solid rushing attack with a dominant defense. If their defense can't regain their historically great form, the Seahawks will likely miss the postseason altogether in 2015. This game is an excellent opportunity for them to turn things around.
3. How effective will Marshawn Lynch be?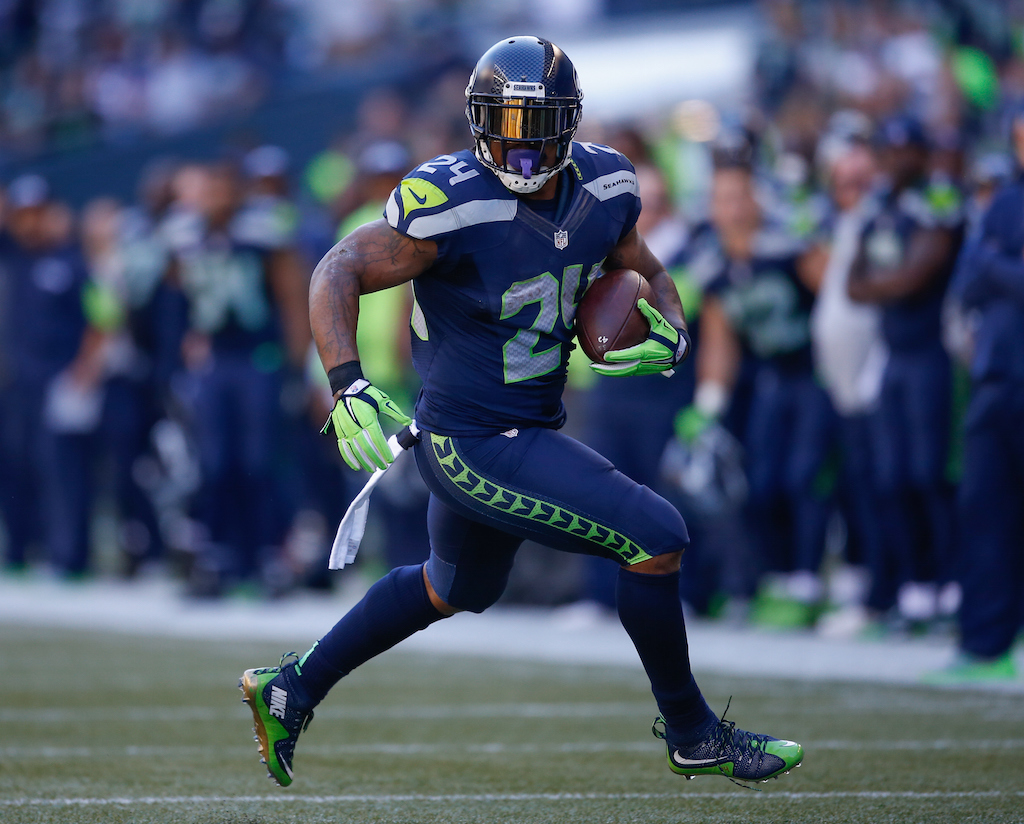 Lynch is probable for tonight's game, but is still nursing the nagging hamstring injury that sidelined him for Week 4 and Week 5. The five-time Pro Bowler has yet to record a 100-yard game in 2015, and the Seattle offense has clearly missed his bruising running style. Rookie Thomas Rawls has been a nice surprise, but it is clear that the Seahawks will need Lynch to get rolling if they are hoping to turn things around before the end of the season. His performance in tonight's game will go a long way in deciding whether this is a close game or a blowout in Seattle's favor.
Final prediction: Seahawks 27, 49ers 13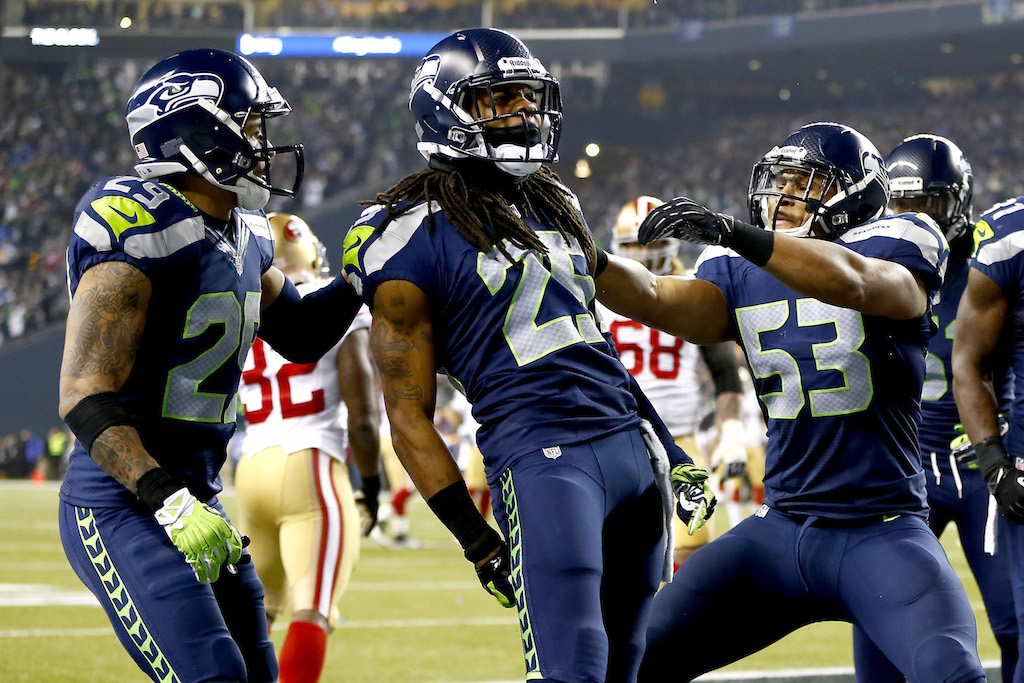 The Seahawks' defense will return to their dominant form tonight and their offense will deliver a balanced attack, leading to a convincing 27-13 road win for Seattle over their bitter division rivals from San Francisco.
All statistics courtesy of Pro-Football-Reference, all point spreads courtesy of Bovada.lv.