NFL: Is Sebastian Janikowski A Hall Of Fame Kicker?
Members of the Raider Nation and NFL fans alike watched as Sebastian Janikowski's illustrious kicking career spanned nearly two decades. His Seabass nickname fit well when he played for the Seahawks in 2018. Weighing in at 260 pounds and standing over six feet tall, Janikowski is one of the few NFL players who played into their 40s. However, the end of the line is here because Janikowski recently announced his retirement during the 2019 offseason. We know about his prowess booting the ball. The only question left is, will Sebastian Janikowski make it to the Hall of Fame?

Unbelievable feats
At one time, Sebastian Janikowski tied the record for the longest field goal with a 63-yard kick when Oakland played in Denver on September 12, 2011. The final score was Raiders 23 over the Broncos 20, so one could say Janikowski's kick won the game for the Oakland. He also booted a pre-game practice kick 70 yards that day. But holding a record or two for kicking isn't enough to gain Hall of Fame status, but Seabass definitely deserves a spot there and here's why:

The only highlight
In one of the biggest Super Bowl blowouts in NFL history, Janikowski was one of the only highlights when Oakland lost big against Tampa Bay in 2003. He put Oakland on top 3-0 early in the game, but it was all Buccaneers from there, and Janikowski didn't score again in the 48-21 blowout.

On the flip side, there have been plenty of examples where Seabass sealed the deal with successful field goals giving his team a victory over their opponents. In a more recent example, Janikowski walked off the field after nailing his third game-winning field goal of 2018 against the Arizona Cardinals in the regular season finale.
Janikowski stats and facts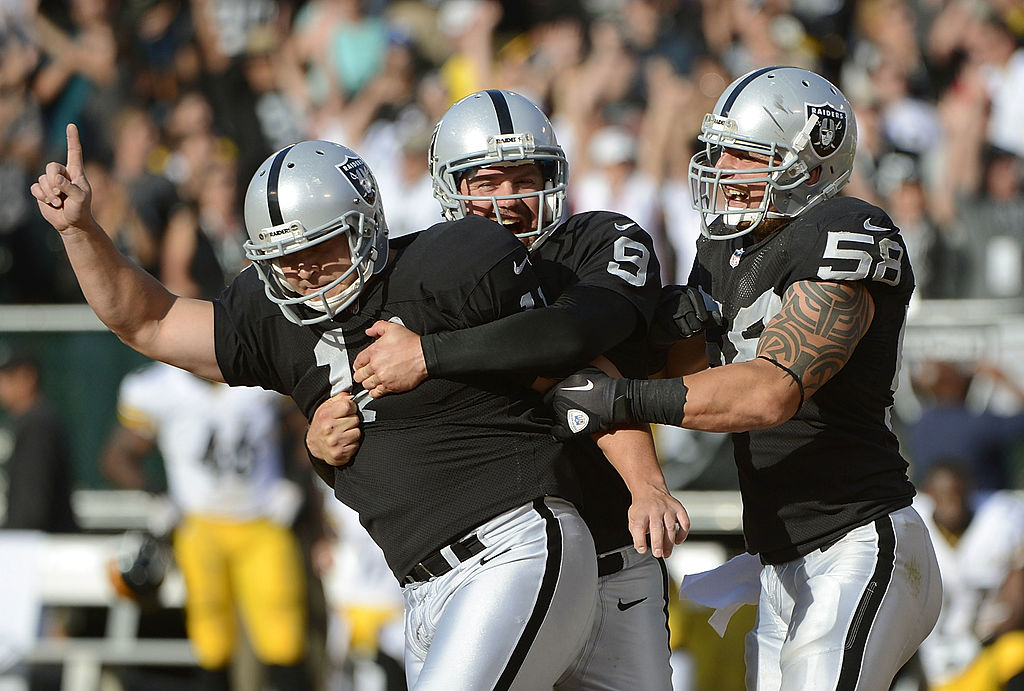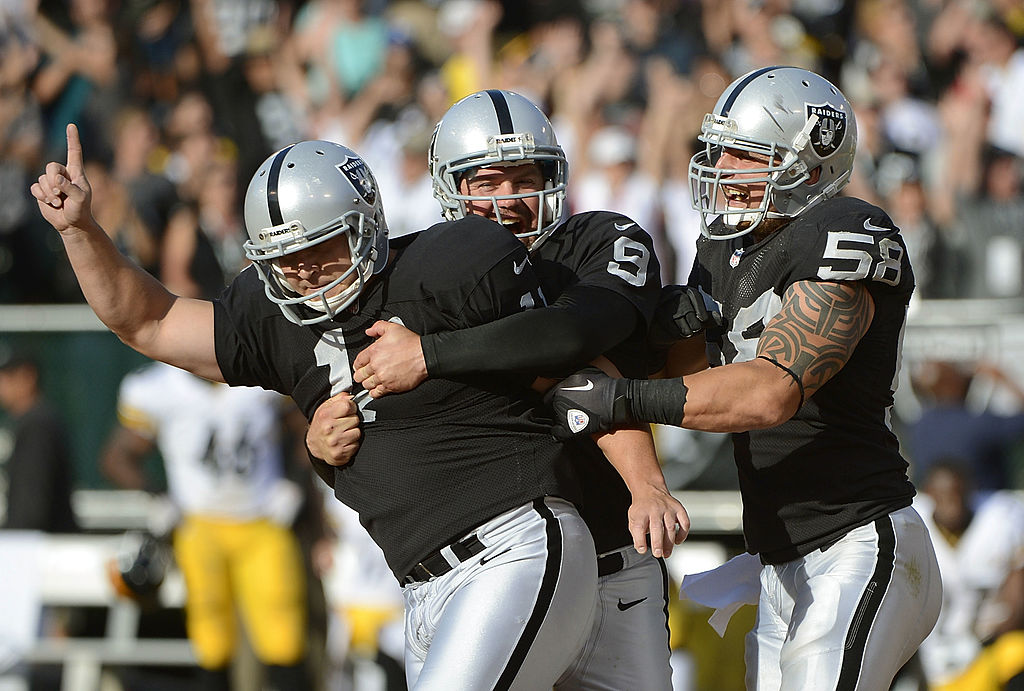 Looking at Sebastian Janikowski's stats over the years, it's pretty clear to see how big of an asset he was playing for the Oakland (17 seasons) and Seattle (2018). During his first season with the Raiders, his field goal percentage neared 69%, which is not bad for a rookie. Fast-forward to his 2012 season and Seabass converted a stunning 91.2% of his kicks
.
In almost two decades playing with the NFL, Janikowski's field goal percentages remained strong when you consider:
In addition to his inaugural year, the only time his success rate dropped below 70% was during his 2005 season (66.7%)
He made 80% or more of his field goals in 12 seasons
Nearly one-fifth (105-of-542) of his career field goal attempts were 50 yards or longer
Janikowski owns a career average of 80.4% overall, which seems low until you consider how often he was asked to kick from distance
Along with these impressive figures, Janikowski holds other distinctive numbers, including an Oakland-best scoring total more than double his nearest competitor. That also landed him in the top-10 highest-scoring players in NFL history.
Off and on the record books
The strength behind Janikowski's powerful leg is apparent in another record he shares kicking three successful field goals over fifty yards during a single game. Throughout his career, he was respected and feared by the competition for his ability to consistently deliver the ball through the goal posts regardless of the distance.

Before the same game when Sebastian tied the record for the longest field goal ever kicked in the NFL, he nailed a 72-yard practice goal. Whether or not it was an attempt to intimidate their opponents, it was one of the most impressive feats to happen on a football field even though it didn't impact the game.

In closing, we're likely to watch Seabass make it into the Hall of Fame after his mandatory five-year waiting period following retirement. With a record like his, the Polish Cannon will likely receive a nomination to be inducted into these hallowed halls.