Which SEC Team is the Vegas Favorite in 2016?
With potential biases aside, there is no arguing that the Southeastern Conference, or SEC, is the most competitive conference from top to bottom in all of big-time college football. It's why we see dozens of former SEC football players selected in the NFL draft every year, and why we can count on at least two or three SEC teams among the teams with the best odds to win the national championship on an annual basis. What may be the most convincing piece of evidence that the SEC is the king of college football is the fact that eight of the conference's teams won bowl games in 2015, which is a new national college football record.
With the new landscape of college football, specifically the College Football Playoff system, it's hard to envision a scenario where more than one SEC football team will have a chance at taking home the national title when the regular season ends — even if it is clear that more than one team is national championship-worthy. Knowing this, the race for the SEC title is more important than ever. The oddsmakers in Las Vegas are giving these teams the best odds to win the 2016 SEC football championship in early December.
5. Ole Miss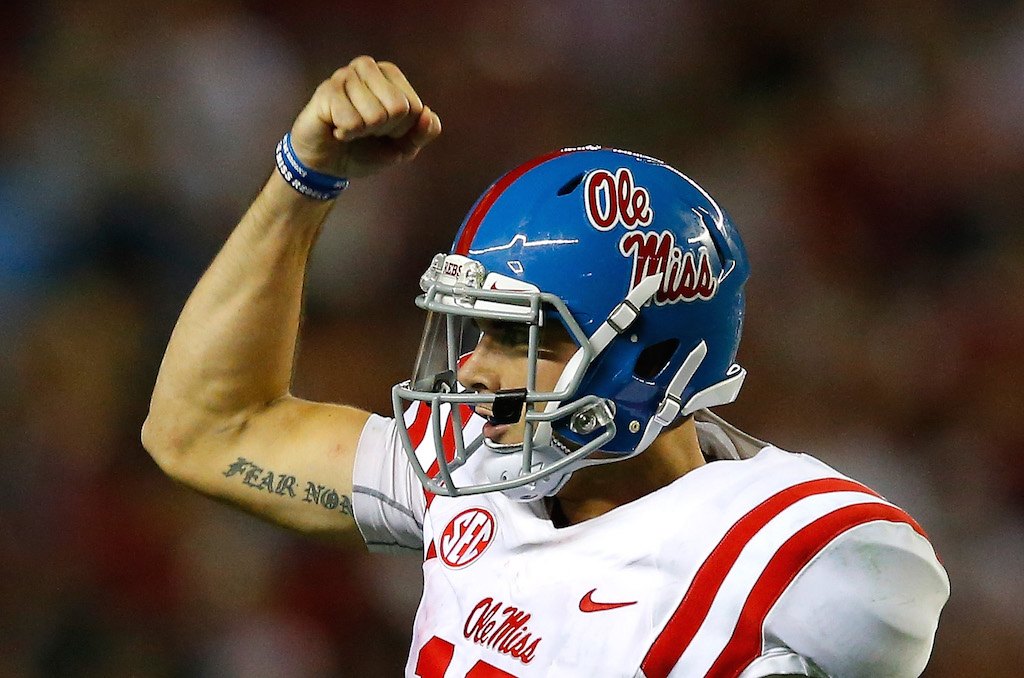 Odds: 10-1
The Rebels have dealt with a potential NCAA investigation all offseason. As a result, there is no doubt that they cannot wait to take the field in 2016. In just four seasons on the job, head coach Hugh Freeze has Ole Miss back in a position where they can legitimately compete for an SEC title. They will have a tough road through the brutally competitive SEC West, but with a Heisman Trophy contender in Chad Kelly under center, the Rebels should have a realistic chance to win every game they play in 2016.
4. Georgia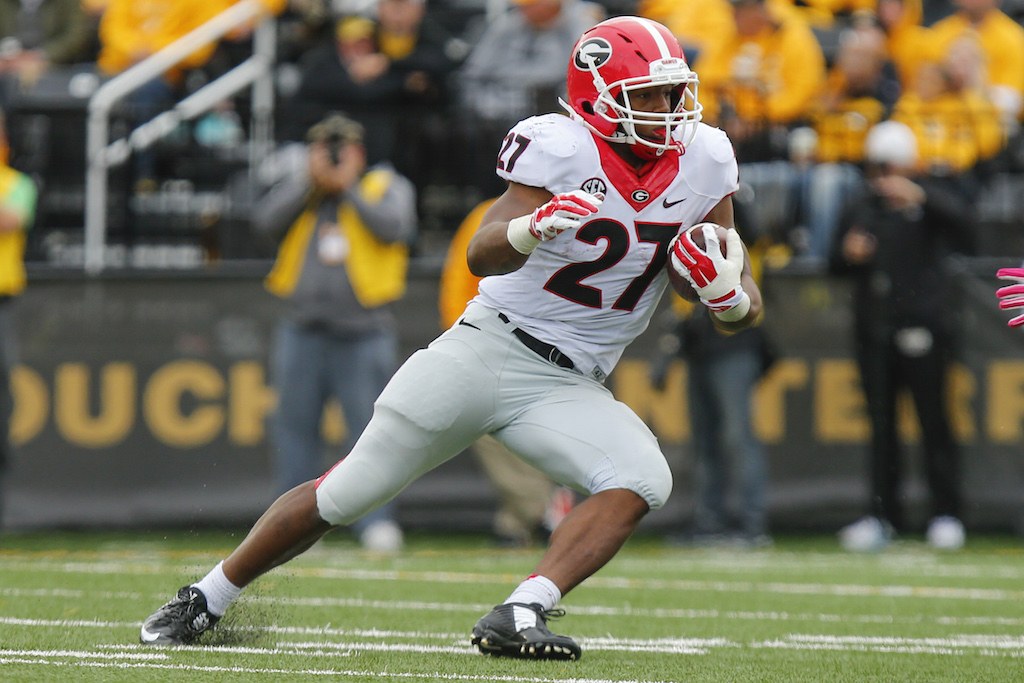 Odds: 9-1
After 15 seasons and 140 wins, Georgia parted ways with head coach Mark Richt this past offseason. They responded by going out and hiring arguably the best assistant coach in the country in former Alabama defensive coordinator Kirby Smart, who is a former Bulldog defensive back. Smart definitely knows what it takes to succeed in the SEC from his time under Nick Saban at Alabama. If star running back Nick Chubb can stay healthy and if the team get solid production from their offensive line, the Bulldogs could easily cruise through the wide open SEC East and into the SEC Championship Game.
3. Tennessee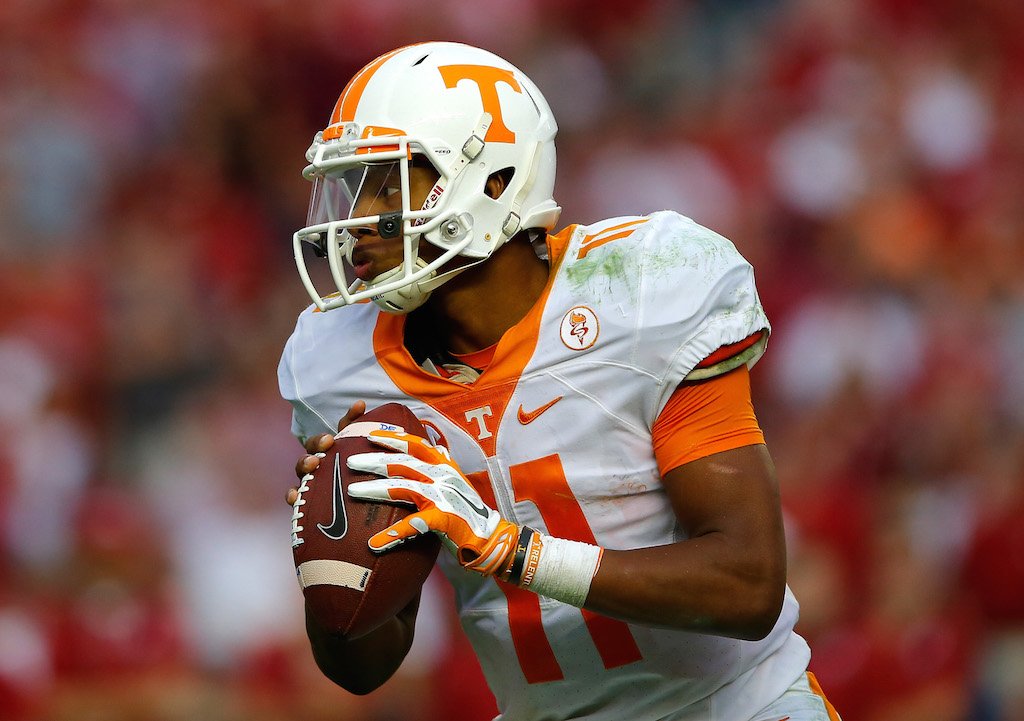 Odds: 4-1
In three years, Tennessee head coach Butch Jones has rebuilt the Vols into a force to be reckoned with in the SEC. With a highly experienced and talented team returning from a 9-4 2015 campaign, there is the potential for 2016 to be a special year in Knoxville. With guys like quarterback Joshua Dobbs, running back Jalen Hurd, defensive back Cameron Sutton, and linebacker Jalen Reeves-Maybin, this team is undoubtedly talented enough to contend for the SEC football title and a spot in the College Football Playoff. For this to happen, though, they must figure out a way to close games in 2016.
2. LSU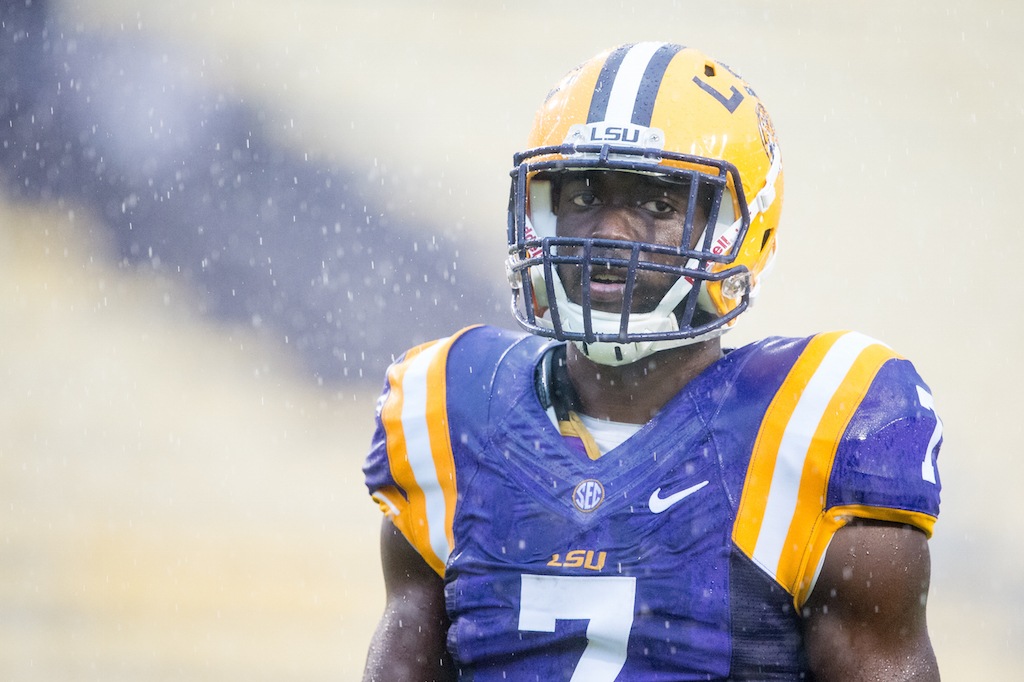 Odds: 3.75-1
After 11 seasons, two SEC titles, and one national title, LSU head coach Les Miles is coaching for his job in 2016. Fortunately, the "Mad Hatter" should have one of his better teams in recent memory this season. Heisman Trophy frontrunner Leonard Fournette is getting the most preseason hype, but this team is loaded with All-SEC and All-American caliber talent. When it comes down to it, the Tigers may only go as far as quarterback Brandon Harris can carry them. If he plays well, this team could win the national championship. If not, Miles will likely be unemployed next offseason.
1. Alabama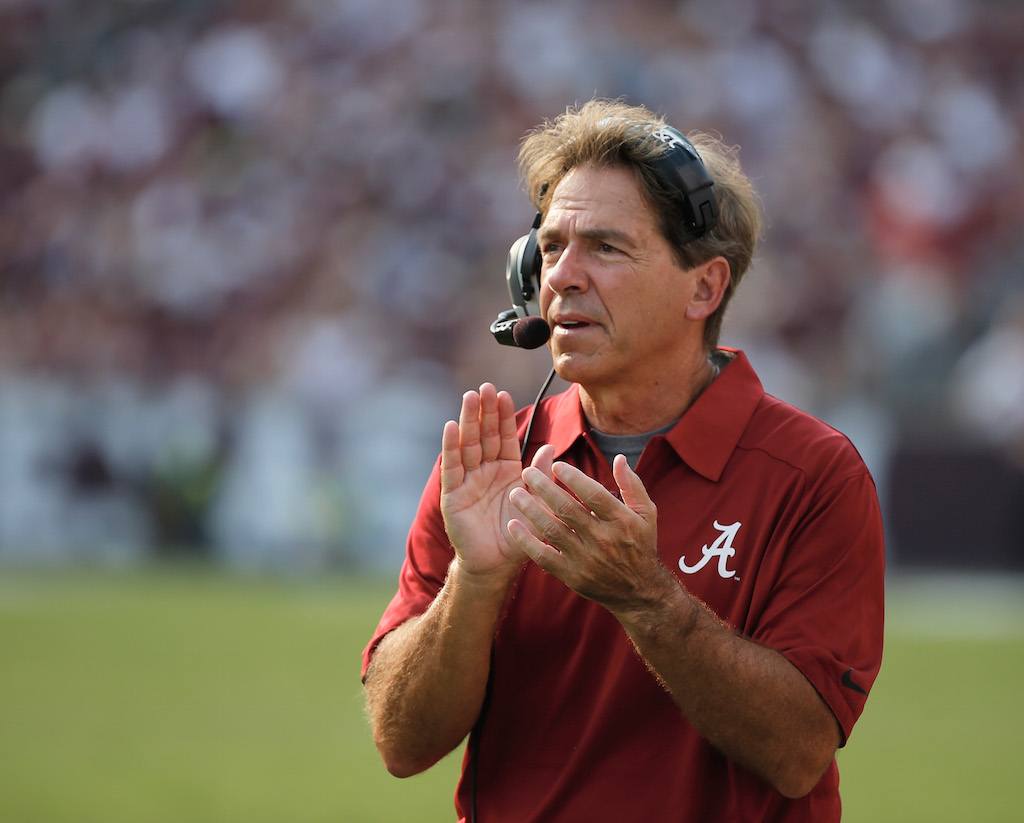 Odds: 1.75-1
As long as Nick Saban is the head coach at Alabama, you can safely count on the Crimson Tide contending for the SEC title and the College Football Playoff national championship. In 2016, the Tide will have a new quarterback, but they will also have one of the best groups of wide receivers that we have ever seen in college football, led by Calvin Ridley. The 2015 Heisman Trophy winner Derrick Henry is gone, but if history has proven anything, it's that Alabama will almost always have an explosive running back (this year it will be Bo Scarbrough and Damien Harris attempting to fill that role). And on the other side of the ball, there isn't much to say other than the Tide will again have one of the country's premier defensive units.
All said, the Tide are currently the favorites to win the 2016 national championship, so it should come as no surprise that they are also the current favorites to win their fourth SEC football title in the last five years.
Statistics courtesy of Sports-Reference. Odds courtesy of Bovada.