Serena and Venus Williams' Father Gave Naomi Osaka's Dad the 'Blueprint' to Teach Her Tennis Despite Having No Experience
An entire generation of female tennis players has grown up idolizing Serena and Venus Williams. The sisters have been among the best players on the circuit for the better part of two decades. Venus and Serena were famously trained by their father Richard. Now, he's offered advice to the father of young tennis great, Naomi Osaka, who hopes to achieve the same success as the Williams sisters. 
Naomi Osaka's dad draws inspiration from Richard Williams
The New York Times profiled Osaka, giving some insight into her early years in tennis. In 1999, when Osaka was a toddler, her father Leonard Francois watched the French Open and was intrigued by the Williams sisters, then teenagers, winning the doubles title at the event.
Francois had little experience playing tennis in his life, but he also knew Richard Williams started with none too. Rich came up with a plan that set his daughters up for success on the tennis court. He taught Venus and Serena to serve big and hit hard from all corners of the court.
Francois recalls realizing that "the blueprint was already there" and he "just had to follow it" to set his daughter on a similar path as the Williams sisters. He utilized instructional DVDs and books and made them hit hundreds of tennis balls each day.
The family moves to Florida to further Osaka's career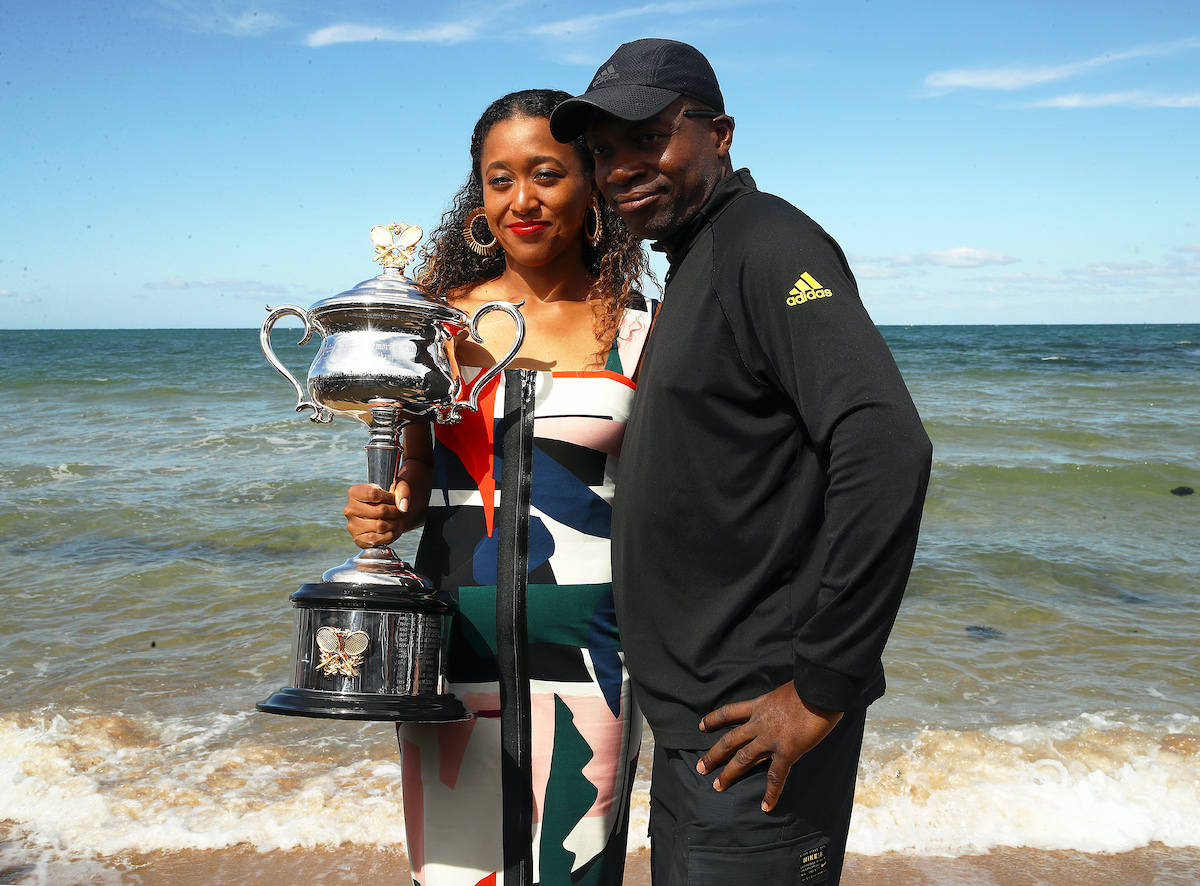 In 2006, the family moved from Long Island to South Florida so she could focus on tennis full-time. Naomi and sister Mari were home-schooled at night, so they could practice their tennis during the day on the public courts in Pembroke Pines, Fla. When they were young, the Osaka sisters skipped many tournaments on the junior circuit to could compete with older players on pro satellite tours — as the Williams sisters did in their youth.
The USTA showing little interest in helping develop the girls' talents. So Francois decided they should play for their native Japan. That led to commercial success for Osaka. As the country's top-ranked player, many Japanese companies have offered her endorsement deals more lucrative that what she would get if she played under the U.S. flag.
As you'd expect following in the Williams sisters' blueprint, power is one of Osaka's biggest strengths in her game. But her weaknesses include her inexperience as a 23-year-old and her net game.
Osaka's unique background and heritage
Francois was born in Haiti; Osaka's mother, Tamaki, is Japanese, giving the tennis pro a unique Japanese-Haitian heritage, as the New York Times reports. The girls took their mother's surname, Osaka, which is also the Japanese city in which they were born. They went with the last name of Osaka for practical reasons.
When they were living in Japan, it helped when they were enrolling in schools and renting apartments. After they moved to America, though, the Osaka name helped to remind Naomi and Mari of their homeland. Naomi represents the type of multiculturalism that should be celebrated as it becomes more common in the future.
She's grown up in one country — the United States — but represents another, Japan, when she plays tennis. That is especially important in a largely homogenous nation like Japan. Naomi is different from most Japanese players because she is much more powerful than the majority of her peers. She has a similar build and strength to Serena. But her personality is what you might expect of a Japanese person.
RELATED: What Tennis Racket Does Serena Williams Use in 2021?