Serena Williams' $111 Million Venture Capital Fund Has Already Celebrated 16 'Unicorns'
After a nearly 30-year professional career, Serena Williams has announced she is ready to focus more on her business and motherhood in the coming years. After winning 23 Grand Slam titles and earning millions of dollars, the 40-year-old won't leave the game empty-handed. Read on to learn more about what the GOAT plans for her upcoming chapters. 
From the tennis court to the boardroom, Serena Williams does it all
Over her nearly three-decade-long tennis career, Serena Williams has broken more barriers than professional athletes. The tennis legend went pro in October 1995 when she was just 14 years old.
Since then, Williams has accumulated countless medals and accolades, securing the title of GOAT throughout the sports world. While she collected hardware over the last three decades, she also amassed millions in career earnings.
Unlike some pro athletes, Williams has put her money to good use and has become a skilled investor. In 2014, she founded her venture capital firm Serena Ventures.  According to the New York Times, her VC firm has raised around $111 million. This money will be used to invest in founders with diverse points of view.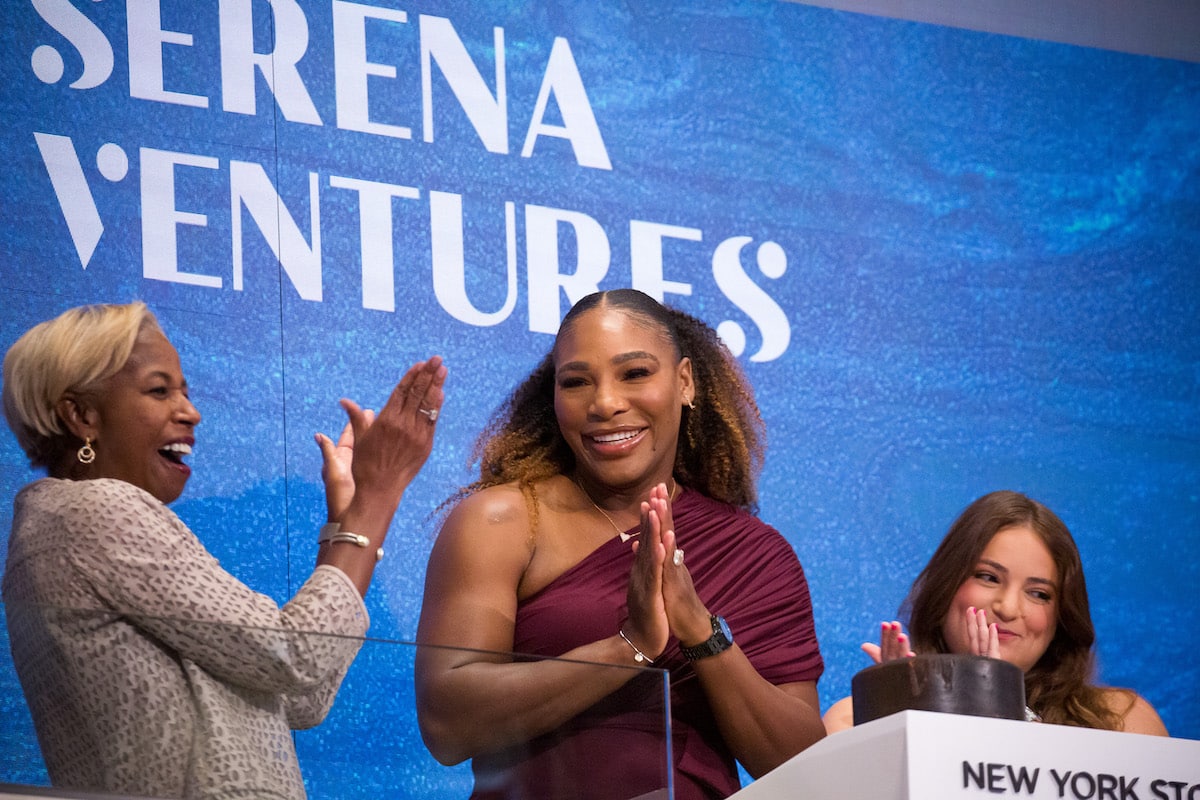 Williams wanted to found a VC firm that focused on diverse or underrepresented backgrounds after hearing that only 2% of venture money went to women at an event led by Caryn Seidman-Becker, CEO of security company Clear.
Since founding Serena Ventures, Williams has gained mentorship from many successful women. Women like Sheryl Sandberg, the former COO of Meta Platforms. As Williams grows Serena Ventures, she plans to continue to fund individuals who have historically been underrepresented in positions of power. 
Serena Williams will retire from tennis as a multi-millionaire with GOAT status
While Williams admitted that she is not a fan of the word "retirement" in her August 2022 Vogue essay, she did share she plans to step away from the game after the conclusion of the 2022 U.S. Open.
After her decorated tennis career, Williams will no doubt walk away from the game with GOAT status. In addition, she will walk away with millions of dollars in the bank and plans to increase this fortune through strategic investments.
In her interview with Vogue, Williams discussed how she's already slowly shifted her focus from tennis toward Serena Ventures. As she should be, Williams is proud of the business she has created, where 78% of the people she employs are BIPOC. In addition, Williams has invested in over 16 unicorn startups. 
In the business world, as Investopedia reports, a "unicorn" is a private company with a valuation of $1 billion or more without the stock market listing it. They are called unicorns because it is rare for a startup to reach this level of success. Some of the unicorns Serena Ventures has funded include MasterClass, Impossible Foods, Daily Harvest, Tonal, and Noom.     
The GOAT plans to prioritize motherhood moving forward
Along with focusing more on her business ventures, Williams plans to prioritize motherhood. Williams and her 39-year-old husband, Alexis Ohanian, share a daughter named Alexis Olympia Ohanian Jr. The GOAT's husband, Alexis Sr., is an internet entrepreneur and co-founder of Reddit.  
About to turn five, Olympia, as her mother refers to her, was born in 2017. In 2020, Olympia became the youngest person to own a pro sports team when her parents named her as an investor in the newly formed LA-based NWSL soccer team Angel City FC. 
While Williams doesn't plan to push Olympia into tennis, it's clear the GOAT has big plans for her daughter in both sport and business. Only time will tell what's next for Williams and her family moving forward. 
RELATED: Venus and Serena Williams Made so Much Money in Tennis They Bought the Miami Dolphins