Serena Williams Has Beaten Her Own Record for the Highest-Selling Women's Sports Card — More Than Doubling the Prior Sale
Serena Williams is one of the best athletes of all time. She began playing at four years old and won her first pro singles title at 17. Williams has had a lucrative career, claiming 73 title titles in singles and 23 more in doubles play.
The recent sale of her 2003 NetPro signed rookie card sold for $266,400 on May 22, 2022, reaffirming her greatness.
Serena Williams' original record for the highest-selling sports card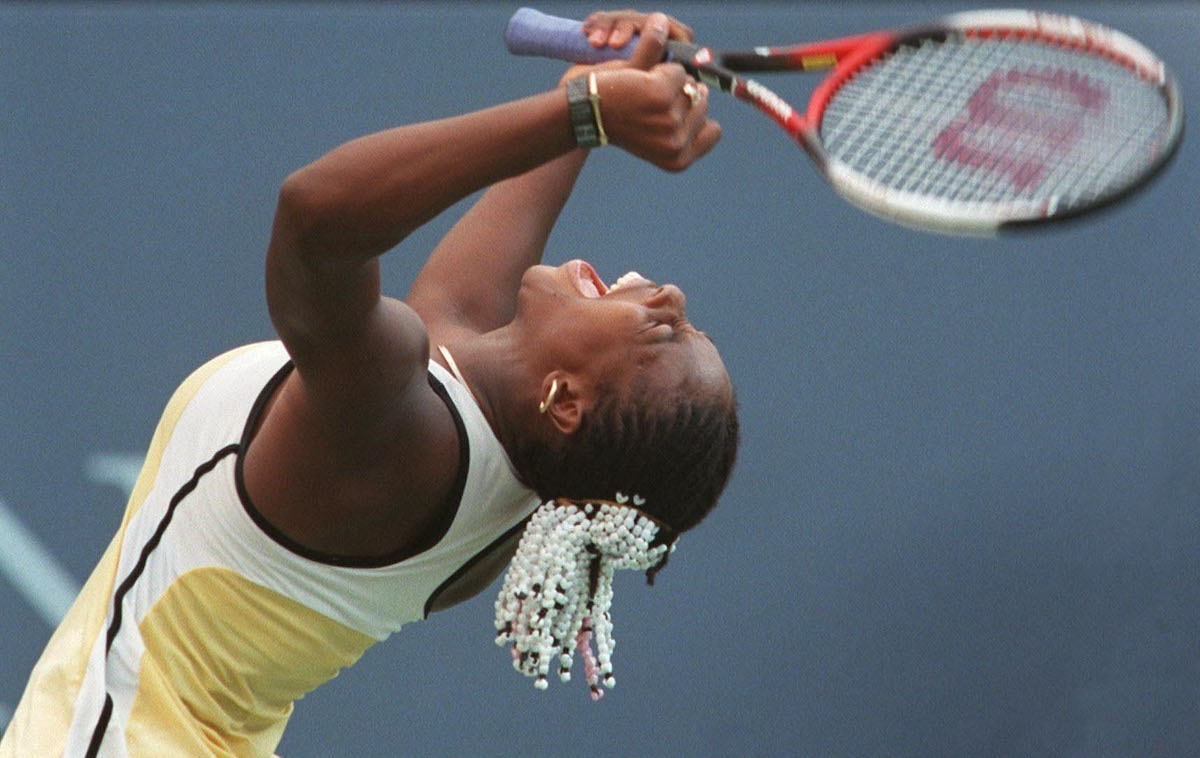 According to CBS Tennis, at the largest trading card marketplace in the world, PWCC Marketplace, a 1999 SI For Kids Series 4 Serena Williams rookie card sold for $117,000 on January 25, 2022. It shattered the record for a women's sports card. The previous record was $44,280, also set by Williams.
A 2003 Netpro Elite Glossy Tennis Serena Williams Rookie card also went for a significant sum at the auction, breaking the previous record. The card appeared in the July issue of Sports Illustrated for Kids. Williams' card was in the issue along with eight other athletes. The card, graded PSA 10, went for $96,000. Only 100 known cards like it exist.
Chris Callahan, PWCC Director of Marketing, explained, "We're extremely excited to see both the $117,000 and $96,000 sales for Serena Williams' cards as it reaffirms what many of us already knew: that she is the greatest of all time." 
Callahan added: "The sales also highlight the rapid growth in women's sports cards over the past year. Through 2021, we saw a few records set for women's cards, but the $117,000 sale is definitely a major step up as it more than doubles the previous record."
The recent record-breaking sale of Serena Williams sports card 
In late May 2022, Goldin Auctions reported that a Serena Williams 2003 NetPro signed-patch rookie card sold for $266,400. The card was graded a PSA 8 AUTO 10 and included a piece of a match-worn outfit.
As The Athletic reports, in 2003, Serena was not a rookie, but that year's set was the first NetPro pack containing her card in tennis that became available to the public in nearly a decade. The record more than doubles the record featuring a female athlete. The previous record was at $17,000, also set by Serena Williams.
Comparing Williams' record sale with the highest selling men's sports cards
For a female athlete, $266,400 is the highest record for the sale of sports cards. But the records for male athletes are much higher. Kobe Bryant's rookie card sold at $1.795 million. It had a perfect 10s in centering, corners, edges, and surface, qualifying it for rare "Black Label" recognition.
In July 2021, a one-of-one 2009 Steph Curry rookie "Logoman" card sold for a whopping $5.9 million, reports NBC Sports. It beat the record set in April 2021, when a private buyer bought a rare LeBron James autographed rookie card for $5.2 million. It's at least the third time the record has been set this year alone, as a one-of-one Luka Doncic autographed card sold two months before James' for $4.6 million.
Michael Jordan's rookie card sold for $738,000. A Larry Bird- Magic Johnson rookie card was estimated to fetch $500,000. The Patrick Mahomes card, signed by the former MVP and Super Bowl Champion, was a grade 9 and sold for $861,000.
A signed Mike Trout rookie card sold for nearly $4 million in August. That's more than the legendary Honus Wagner card, yet still more than a million less than a Mickey Mantle rookie card worth more than $5 million.
RELATED: Mike Trout Signed a Stack of Baseball Cards 10 Years Ago and Transformed Modern Card Collecting