Serena Williams' Diet Involves Skipping Breakfast, Plant-Based Foods and Instagram Recipes
When watching Serena Williams play, many fans have a few health questions for the tennis legend. Considering she's won 23 Grand Slam titles, she's got to have one heck of a personal fitness and nutrition routine. After all, it takes perfection to achieve perfection — and Williams has been the name and face of tennis for nearly two decades. Like most athletes, we assumed her life was about eating all the right macro and micronutrients balanced with the perfect daily workout. However, Serena Williams' answers to questions about her diet might surprise you.
What is Serena Williams' diet like?
"My philosophy is eat to live, don't live to eat," Williams told Women's Health in August 2021. She explained that this allows her to see food as a complement instead of her entire life. This is an enlightened approach to eating that can help athletes avoid unhealthy fixation on food for an overall better life balance.
As far as breakfast is concerned, Williams prefers to just get going in the morning without a meal. "I often don't make breakfast because I just forget or I'm running around getting Olympia ready," she told the publication. Instead, she prefers to wait until she really feels hungry for her first meal of the day. Often, that's not later until she's had an early morning workout. Some fans can probably relate to this next part: "When I roll out of bed, I'm just not hungry." Fair enough.
Williams focuses on plant-based nutrition and snacks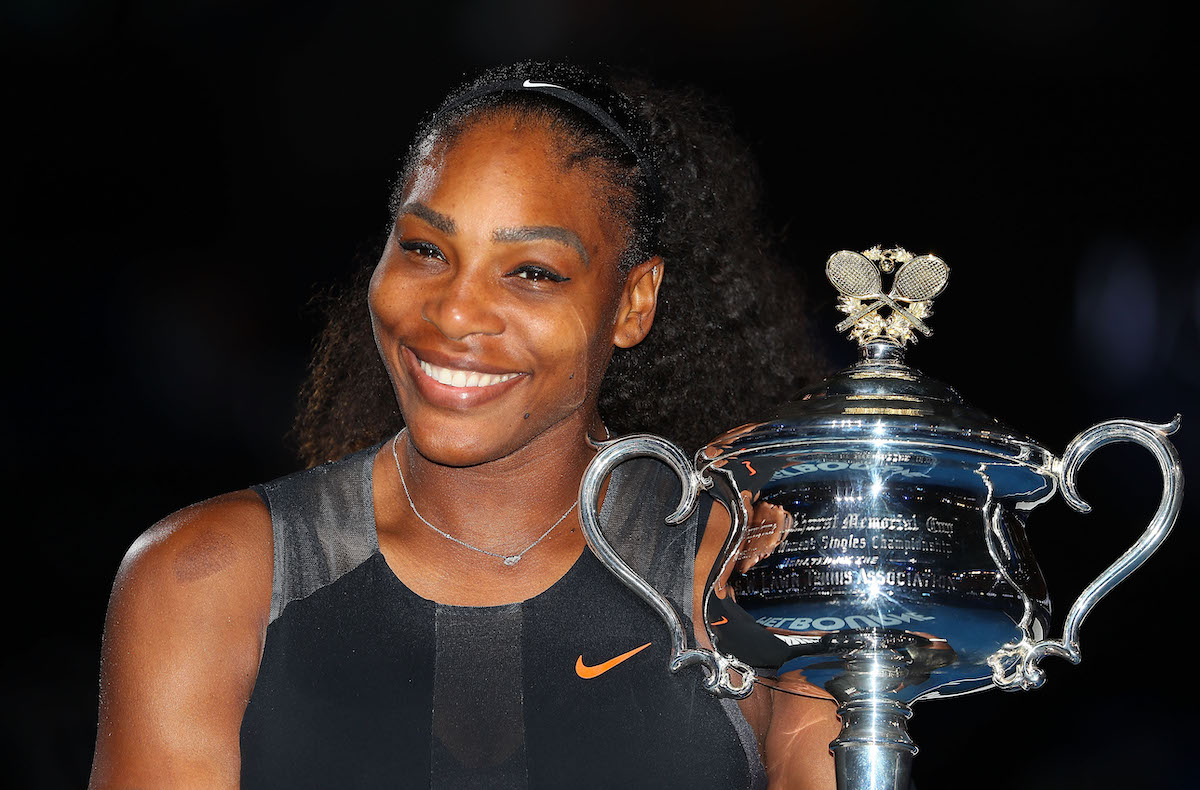 "I definitely love to snack," the tennis pro says, but she keeps it under control by making sure most of her calories in a day are plant-based. "I want to have a healthy lifestyle and, so you know, [I'm eating] a lot of greens and mostly plant-based lately, just super healthy" Planning lunch and snacks, Williams focuses on plant-based foods. When she does mix in meat and eggs, you still won't find much beef in her diet, as she just doesn't care for beef or avocado as a personal preference.
But when she's not making natural snacks, it's all Moon Pies, every flavor of Moon Pie. "I love moon pies. If Moon Pie sponsored me, I'd be bigger than any house on this planet! I love the originals: banana, chocolate, or vanilla."
Williams says that when she doesn't want to snack, her best appetite control method is the Nintendo Switch. "My hands are always occupied," she shared, "and there's no way to snack. I mean, I'll lose."
Williams enjoys exploring Instagram recipes to have fun in the kitchen
Williams' dinners are shared with the family, she told Women's Health, and sometimes she cooks. "I love cooking. I don't have a ton of time to do it often, but I love cooking and it's just kind of relaxing for me."
What we love best about Williams' meal planning is that she gets her family dinner (and dessert) ideas the same way we do: social media. "I get inspired by what I see on Instagram," she says, "and I love making it." Serena is a big fan of Taco Tuesday, but her Instagram achievements include chia seed pudding and a gorgeous multi-layer rainbow cake.