What's Up, Serena? 'Wobbly' Williams Pulls Out of Wimbledon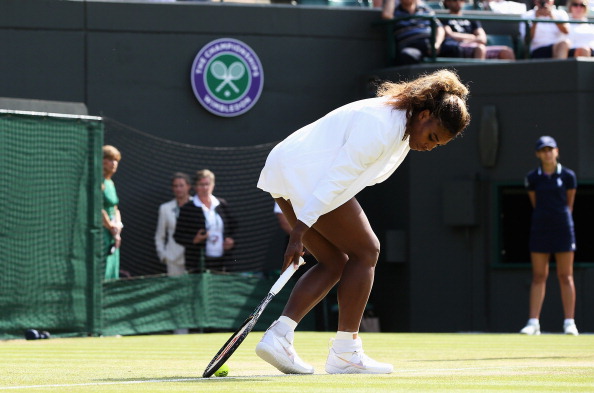 Just a few short days after being eliminated in singles competition at The Championships, the 2014 tennis Major held at Wimbledon, Serena Williams withdrew from her doubles match (paired, as always, with sister Venus, also eliminated from singles play) with what's being officially called a viral illness by the club. Watching the match, it was clear that Serena was not herself, as the three games the pairs managed to play had more in common with Space Jam than any of the Williams sisters' previous matches at Wimbledon — or anywhere else.
The word from the referee's office is that Serena Williams is suffering from a viral illness. #Wimbledon http://t.co/TmRAWfQjnD

— Wimbledon (@Wimbledon) July 1, 2014
Watching those clips, it appears that whatever viral illness is the culprit behind Serena's behavior, her motor skills and depth perception were seriously compromised — to the point where, clearly, playing the match was impossible. Described as "wobbly" by commentator and three time Wimbledon Champion Chris Evert, the likelihood of finishing the match was in doubt almost as soon as the pairs approached the court. After two double faults, the head umpire approached Serena and asked if she was all right. She promptly committed another double fault, and the Williams sisters retired the match.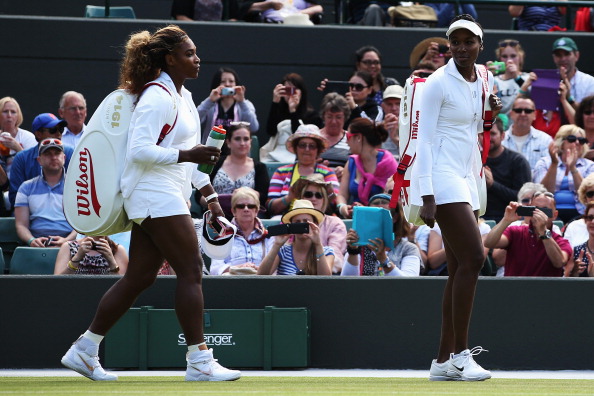 The match, which underwent a 13-minute delay before finally starting, saw Williams, 32, receive a medical examination from the staff, which included checking her blood pressure, per the Associated Press. With the pair retiring from the 2014 tournament, they will keep their lifetime Doubles victory at Wimbledon at five, winning in 2000, '02, '08, '09, and '12. According to the Associated Press, Serena was wiping tears from her eyes as she left the court.
With the Williams Sisters leaving the court, the Ladies' Doubles is wide open, and Wimbledon 2014 continues to deliver upsets as Maria Sharapova and Rafael Nadal were both eliminated on the same day. Roger Federer remains, alone among the most famous faces at the tournament.