Serena Williams Gives Birth to Baby Girl
Tennis star Serena Williams welcomed a baby girl today with her fiancé, Reddit co-founder Alexis Ohanian. The baby was born Friday, Sept. 1 at St. Mary's Medical Center in West Palm Beach, Fla., weighing 6 pounds, 13 ounces, People reported. This is the first baby for both Williams and Ohanian.
Mom and baby are doing well, reported ESPN, which featured an interview with Venus Williams regarding the birth of her sister's baby. "Obviously I'm super excited. Words can't describe," Venus said on Friday afternoon, just before stepping onto the court for her U.S. Open match in Queens, New York.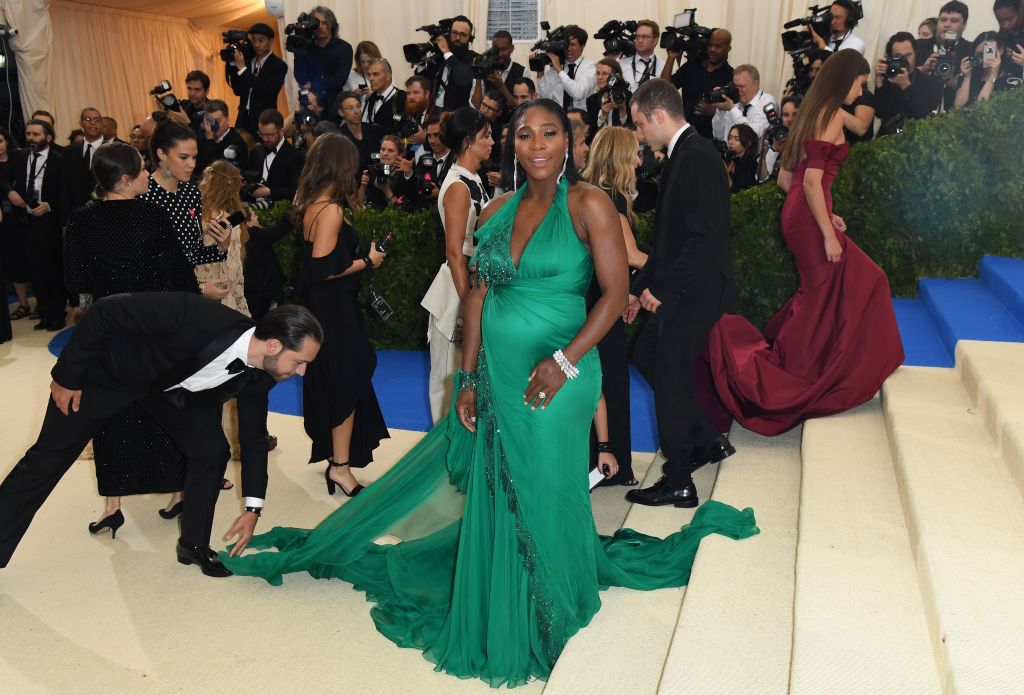 Other celebrities chimed in on social media in with congratulations and well-wishes to the world tennis champion, including pop star Beyoncé, who posted a snap of pregnant Serena on Instagram with the message, "Congratulations, Serena!"
Williams, 35, checked in to the hospital two days prior to the delivery and had an entire floor cleared out for security purposes, according to a local CBS affiliate, which also reported Williams was induced Thursday night.
Williams' pregnancy was confirmed in April after she inadvertently revealed on Snapchat that she was 20 weeks along. She and Ohanian were engaged in December.
In recent weeks, Williams, dubbed one of the highest-paid female athletes in the world, hosted a 1950s-themed baby shower where guests were clad in poodle skirts and old-school hairdos. The tennis champ gathered friends and relatives at a retro diner in Los Angeles, including Ciara, Eva Longoria, and sister Venus, reported Huffington Post.
Although she has not played since early this year, Williams has posted various videos and pictures of herself on social media featuring her hitting tennis balls. When interviewed, Williams had said she intended to exercise as far as possible into the pregnancy. She said she hopes to return to tennis in time for the Australian Open in January, reported CBS.
Serena won her 23rd Grand Slam title over Venus in the 2017 Australian Open.