Serena Williams' Husband Alexis Ohanian Just Slammed a Billionaire Tennis Director for His Remarks on Her Age and Weight
Serena Williams is known as a fierce competitor on the tennis court. Throughout her 25-year career, she's proven time and time again that she's not afraid to speak up for herself. Although Williams doesn't need help when it comes to standing up for herself, that hasn't stopped her husband, Alexis Ohanian, from defending her on several occasions.
Recently, he was quick to call out an important figure in the tennis world when he heard that the billionaire director made hurtful remarks about Williams' physical appearance.
Ion Tiriac thinks Serena Williams should say 'goodbye' to tennis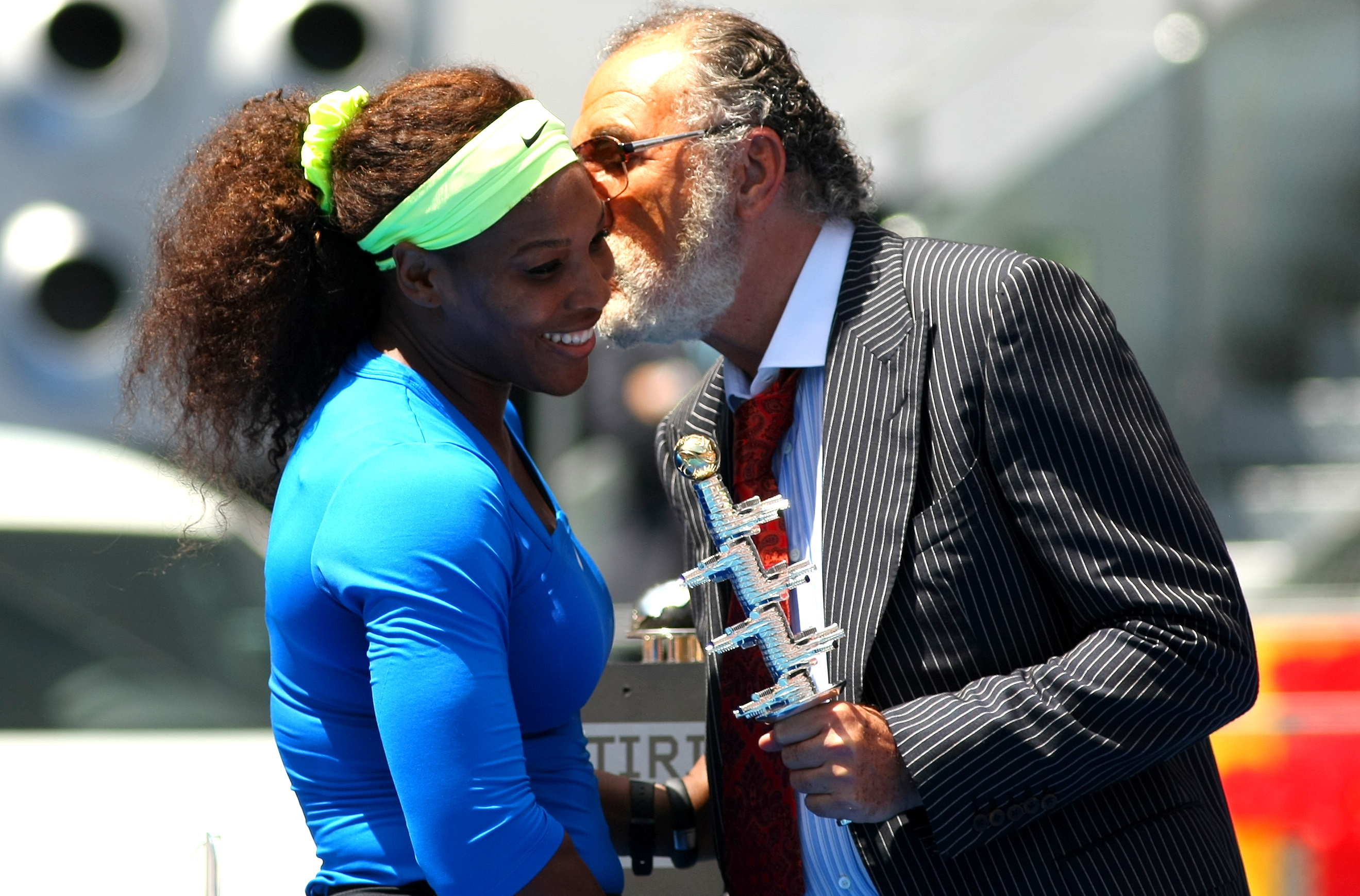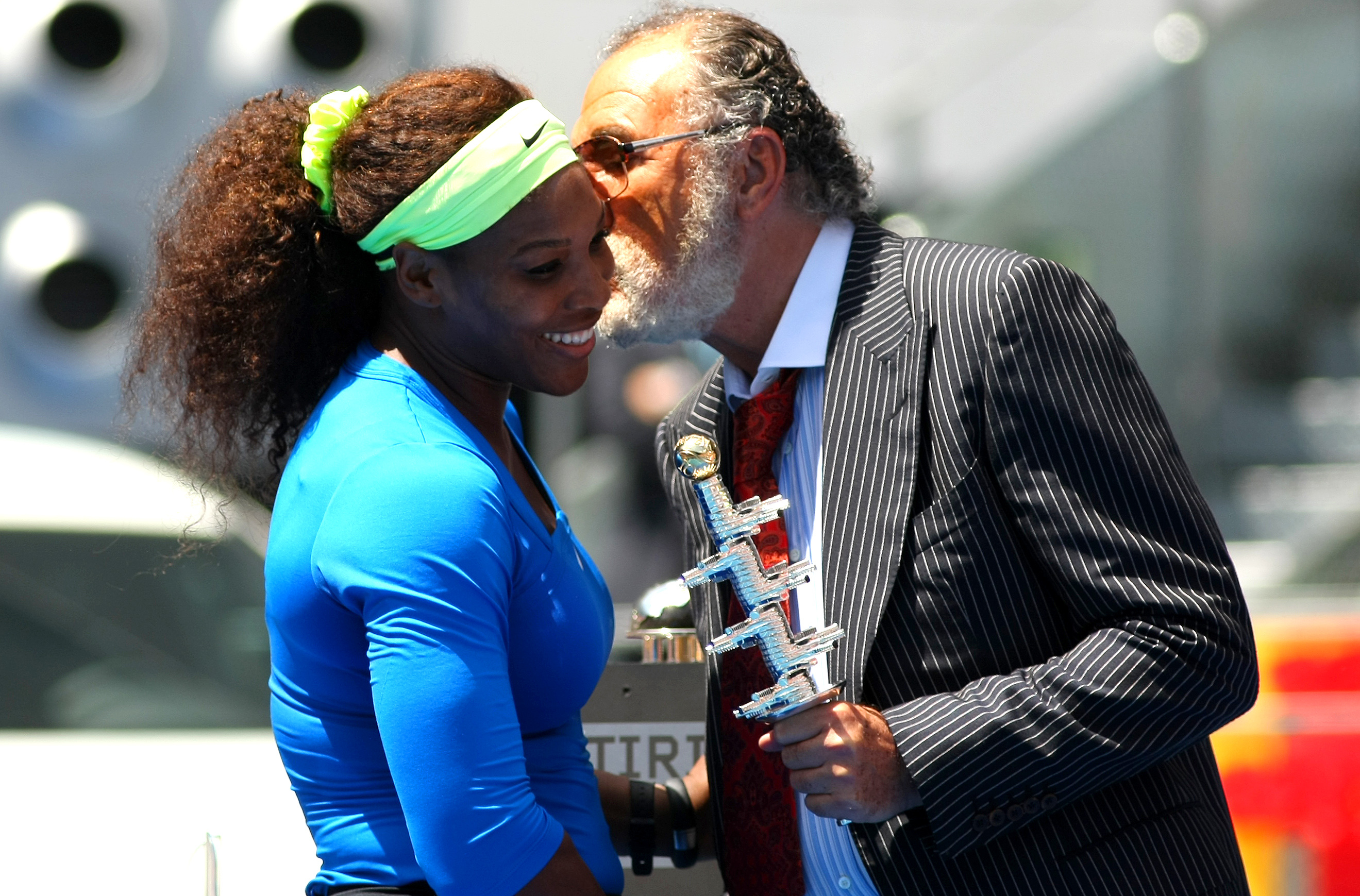 Ion Tiriac was an impressive athlete in the '60s and '70s. The Romanian businessman was a fierce competitor on the Romanian ice hockey team in the 1964 Winter Olympics. He also won a Grand Slam title in the 1970 French Open in men's doubles. Shortly after that win, Tiriac decided to hang up his tennis racket and become a tennis coach and businessman.
Throughout the years, Tiriac has owned many businesses. He opened the first private bank in post-communist Romania. He also owned several other businesses including real estate and auto companies. According to Forbes, Tiriac's current net worth is around $1.3 billion. Although he stopped being a competitive tennis player decades ago, he's never fully left the tennis world. Currently, Tiriac serves as the director of the Madrid Open.
He may not play the game anymore, however, that has not stopped him from criticizing other current players. For instance, according to Insider, Tiriac recently told a Romanian publication that he thought Williams should retire because she's not as fit as he thinks a tennis player should be.
Tiriac had said that if the 23-time Grand Slam champion "had a little decency," she would retire soon. He went on to say that "at this age and weight that she is now, she does not move as easily as she did 15 years ago."
Alexis Ohanian was not happy with Tiriac's comments
Shortly after Tiriac's comments about Williams went public, Ohanian took to Twitter to let his followers know that he was not okay with what was said about his wife. One commenter on Twitter had said he didn't think that Williams would be playing in Madrid anymore. In response, Ohanian wrote: "Safe to say no one gives a damn what Ion Tiriac thinks." 
He later posted another Tweet. Ohanian stated that this year, there would be "no holding back when a racist/sexist clown with a platform comes for my family."
This isn't the first time Ohanian defended Williams
At the U.S. Open in 2018, Williams competed against Naomi Osaka and lost. During the match, Williams had a disagreement with the umpire. This involved the tennis star yelling a few choice words at the veteran umpire. In response to Williams' "outburst," an Australian cartoonist published a cartoon to the Herald Sun. It depicted an exaggerated drawing of Williams throwing a temper tantrum at the tournament.
Many people complained that the cartoon was both offensive and racist. However, the Herald Sun editors reviewed the drawing and determined that it was not, in fact, racist.
According to SBS News, Ohanian condemned the editor of the publication for siding with the cartoonist. "I am truly perplexed to learn that this editor of the Australian newspaper behind the blatantly racist & misogynistic cartoon of my wife is a 'Male Champion of Change'… is this supposed to be satire, too?"