Serena Williams' Latest Business Investment Just Amassed 2 Million Followers on Tik Tok
Serena Williams is regarded as not just the best women's tennis player of all time but also one of the greatest athletes ever. What fewer fans know: The 39-year-old is a successful entrepreneur. Williams has many business investments. One of her latest, involving her daughter Olympia, just got her 2 million followers on social media platform Tik Tok. Here's how she did it.
Serena Williams' daughter inspires a business move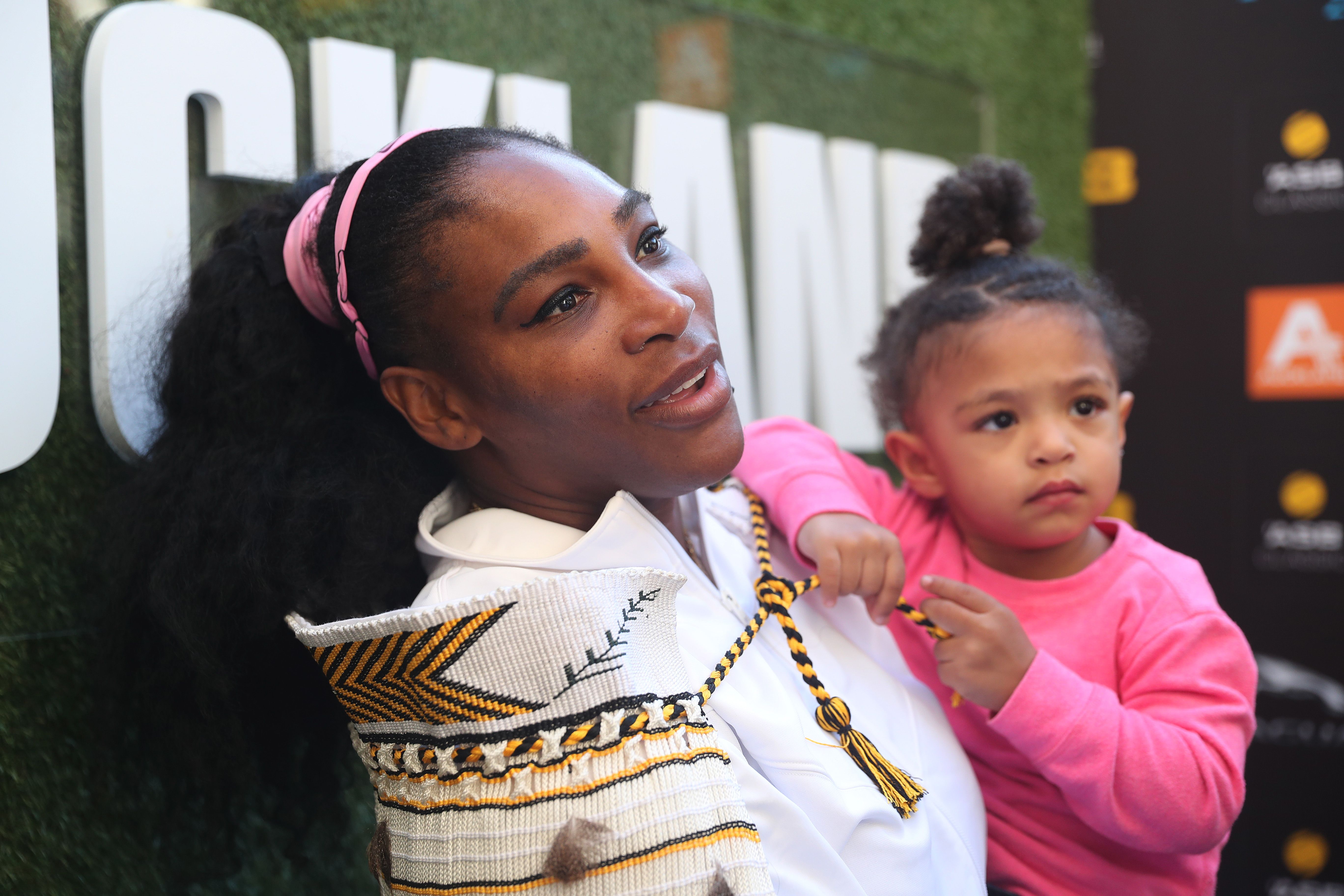 RELATED: Serena Williams 'Almost Died' During One of the Biggest Moments of Her Life
When factoring in her prize money, endorsements, and other entrepreneurial ventures, Williams' net worth is estimated at around $200 million. Williams made that money winning tennis tournaments, collecting sponsors, and turning her attention to business off the tennis court. Of course, her greatest accomplishment outside the sport, if you asked Williams, would be the birth of her daughter Olympia.
Williams and her husband, Reddit co-founder Alexis Ohanian had the child in 2018. Williams and Ohanian desired to pass their own entrepreneurial spirits onto their daughter. They purchased a stake in a Los Angeles-based professional women's soccer team in her name so that she'll own a piece of it when the team takes the field in 2022.
There was another business venture that Williams said was inspired by her daughter. It involved the lack of Black dolls available on the market and doing something to rectify that for the sake of both her daughter and Black children everywhere.
What does Qai Qai mean?
RELATED: Serena Williams Didn't Want Daughter Olympia Playing Tennis
Williams set out to recreate a doll Olympia would love and that could be shared with her fans, too. That's when Qai Qai was born. Qai Qai is the name of Olympia's first doll, which she brought everywhere. According to Today, Williams recreated the doll and created its own social media profiles that include animated stories about Qai Qai's adventures. At not quite 15 inches tall, the doll wears a tutu and onesie with the word "GOAT" on it.
According to Williams, the doll makes it easier to teach people valuable lessons about equality and social justice while also being an entertainment channel on which to connect with her fans. Using social media to promote the doll, Williams has found it's become quite a hit with her audience.
Serena Williams' Qai Qai doll becomes a social media sensation
According to the Amazon listing for the toy, Williams appeared alongside the doll (along with her daughter and husband) on social media. From there, the doll's own social media platform skyrocketed. After promoting an animated version on social media, they began selling the doll on Amazon where it became a best-selling toy. The doll's Tik Tok account has amassed over 2 million followers with over 250 thousand followers on Instagram.
Williams told Today that using social media to spread the word about Qai Qai resonated with a lot of people:
"When we started telling Qai Qai's story on social media, we weren't sure how people would respond, but it became obvious very quickly that a lot of parents could relate with how much Qai Qai means to our daughter…We wanted to be able to share that same joy with others, so we decided to bring her to life!"
Williams has also been spotted wearing a Qai Qai shirt during a tennis match. At $29.99, the doll represents more than just great marketing on Williams' part. She's helping increase representation for young Black children in their toys, and that message has clearly struck a chord if the doll's social media presence is any indication.