Serena Williams Reveals Slim Post-Baby Body | See the Photo Here
Serena Williams has taken to Instagram to share a snap of her slimmed-down figure just four weeks after giving birth to daughter Alexis Olympia. The tennis champion's mirror selfie featured her in a black t-shirt with tight black shorts.
Williams did not caption the post, but followers were quick to chime in with compliments like, "You look great!" and "My gawd #SnapbackBody." Others asked for the athlete's advice on how she got her figure back so soon. (No answer yet.)
The pregnancy was revealed in April when Williams accidentally posted a photo of her pregnant belly on Snapchat with "20 weeks" underneath the photo. The baby's father is Williams' fiancé, Reddit co-founder Alexis Ohanian.
The tennis star had devoted two previous posts on Instagram to her new daughter.
Baby Alexis was born Sept. 1 after Williams went into labor and cleared an entire hospital floor in order to welcome the child in total privacy.
Williams posted videos of herself working out and playing tennis throughout her pregnancy.
On Aug. 2, TMZ shared a video of Williams working out in the gym, bouncing a medicine ball and using a sled push.
During her pregnancy, Williams discussed her desire to return to tennis soon after having the baby, in an interview with The Telegraph. "I am looking forward to becoming a mother and coming back to the courts already," she said. "I'm always thinking about what's next: the next victory, the next trophy."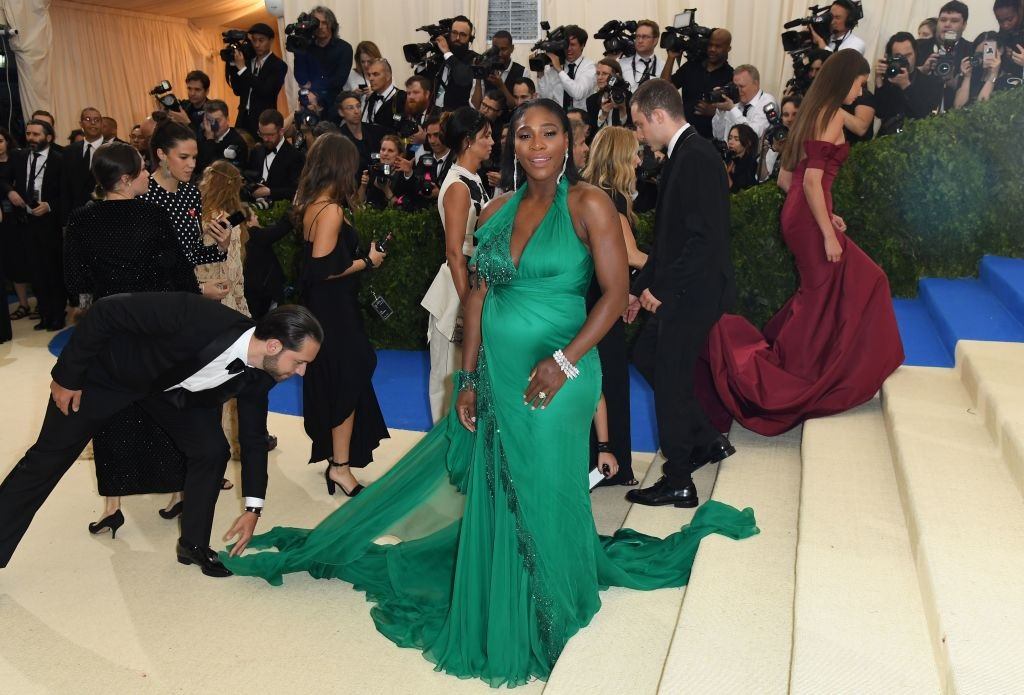 While pregnant, Williams, 35, had said in interviews she would like to compete in the 2018 Australian Open in January 2018. She won the annual competition in January 2017, when, newly pregnant, she beat out sister Venus for her 23rd grand slam title.