Serena Williams Seeks a 24th Grand Slam Title in the 2019 Wimbledon Final
Serena Williams made extremely quick work of Barbora Strýcová on Thursday, sweeping her Wimbledon semi-finals opponent out of the tournament in 59 minutes with a 6-1, 6-2 victory. And just like that, the best women's tennis player of all time was heading to the Wimbledon Final in search of a historic 24th Grand Slam Title.
Williams already holds the record for the most Grand Slam titles in the Open era with 23. If she wins the Wimbledon Championship this Saturday, she will tie Margaret Court's record of 24 Grand Slam titles across any era. Williams is looking for her first tournament win since the 2017 Australian Open.
Overcoming adversity to return to the top of her game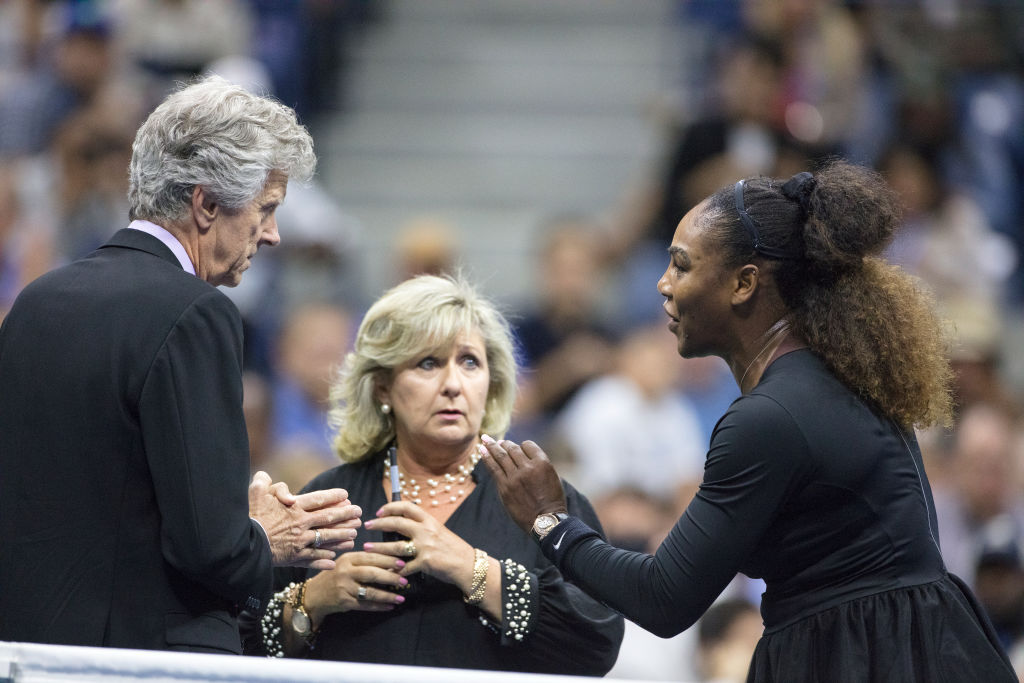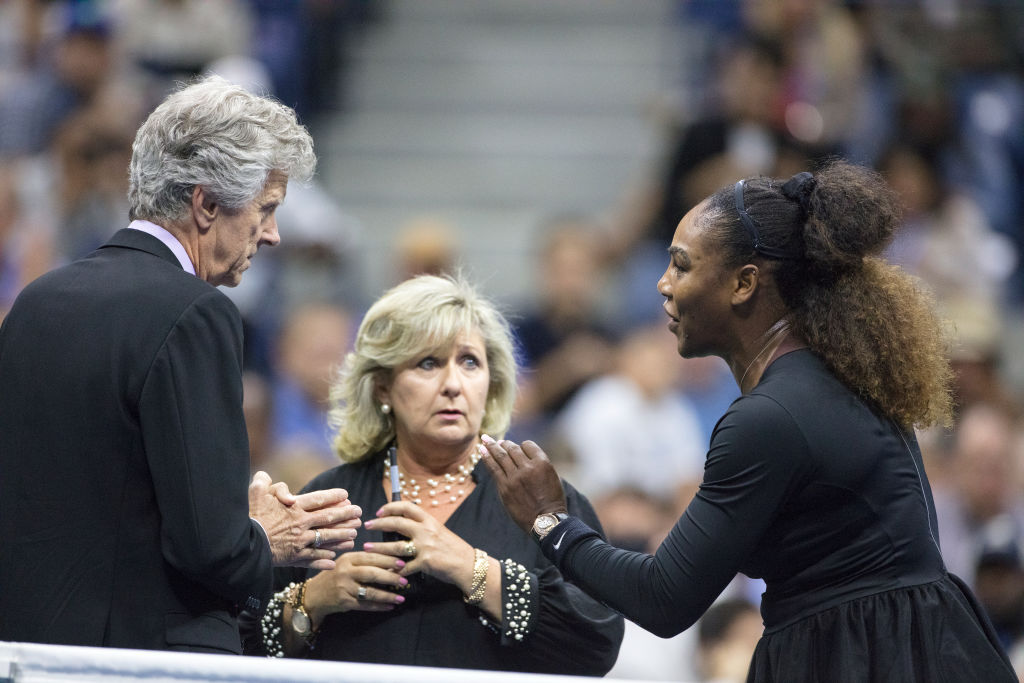 After winning the Australian Open in 2017, Williams took a leave from tennis to have her first child, Olympia. Her delivery was fraught with health complications created by a pulmonary embolism, and she spent her first six weeks of motherhood confined to her bed.
Williams returned to the court in 2018 after overcoming her pregnancy-related health issues. She shook off a slow start in her initial return to make deep runs to the final in both the 2018 Wimbledon event and the 2018 US Open, but she fell short of winning her 24th Grand Slam title in both of these events.
The US Open loss to Naomi Osaka was shrouded in controversy as Williams got into a heated argument with the umpire about some questionable violation calls. In the days and weeks after the event, Serena Williams was on the receiving end of a lot of negative press, much of which she deemed as a sexist double-standard given that men get away with similar outbursts on the court all of the time without the extra penalties and media scrutiny. She recently revealed that she went to therapy after this event and found peace after apologizing to Osaka.
Since advancing to the quarterfinals in the Australian Open, the 37-year-old had failed to advance past the third round in each of her last four tournaments. Coming into 2019 off of that controversy and dealing with a nagging knee injury this year, Williams' career appeared to be on the decline.
But right when everyone thought she was down for the count, Serena Williams has battled her way into her 11th Wimbledon final.
Williams will face Simona Halep on Saturday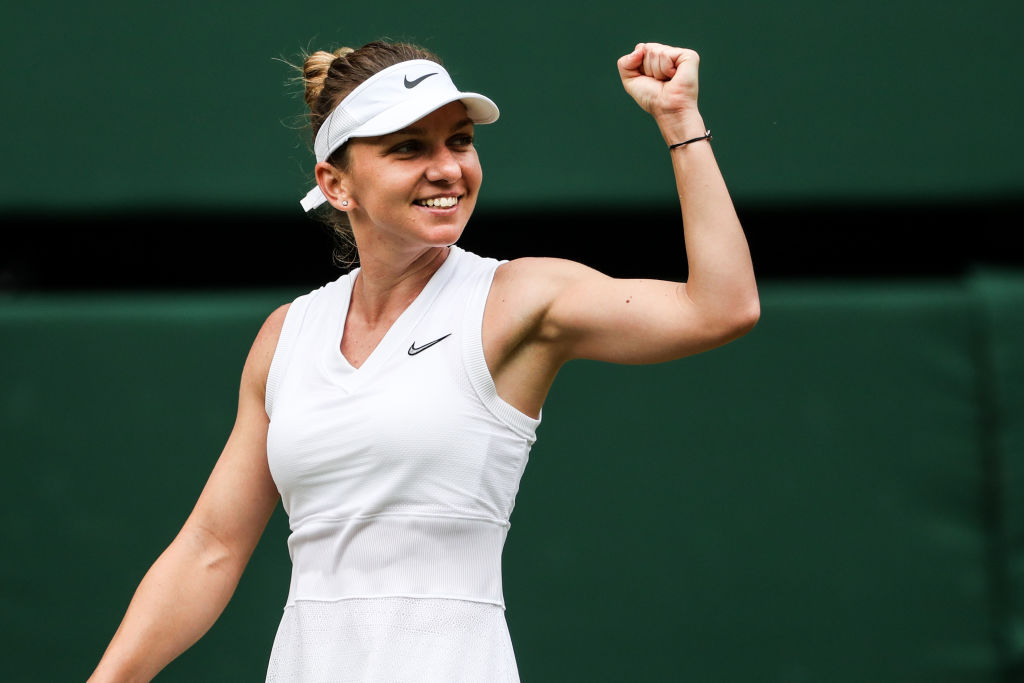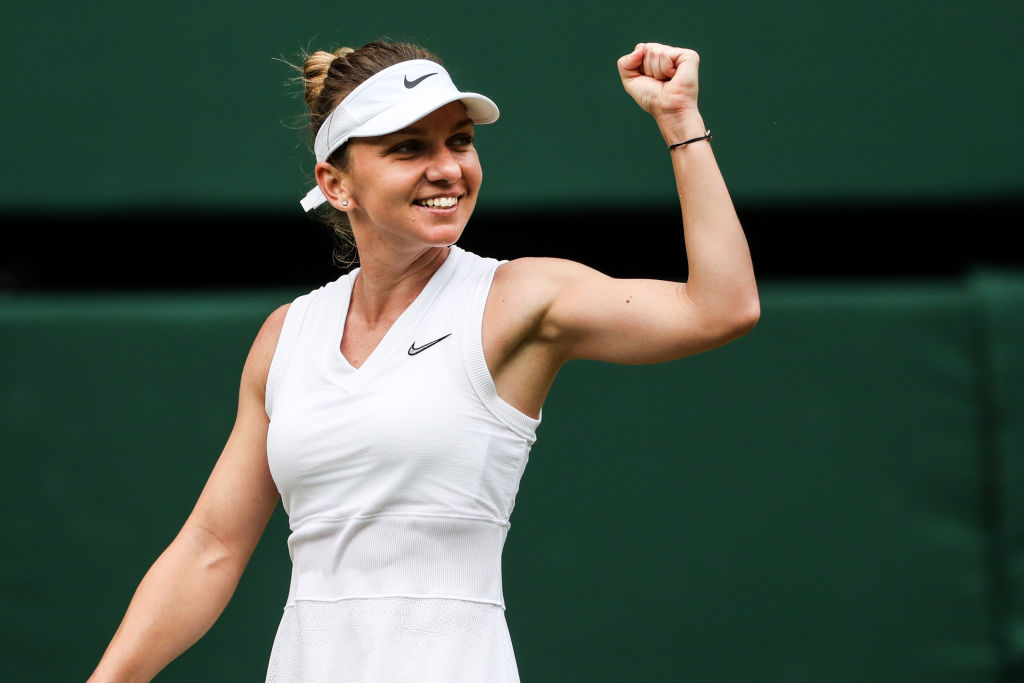 To lift the trophy at the end of this tournament, Williams will need to get through a formidable foe in the 2018 French Open Champion Simona Halep.
Halep has had a nearly perfect run to the Wimbledon final, dropping her only set of the tournament in a second round 6-3, 4-6, 6-2 win against Mihaela Buzărnescu. She has breezed through the rest of her matches with straight-set victories over Aliaksandra Sasnovich, Victoria Azarenka, Zhang Shuai, Elina Svitolina and the tournament's breakout star Cori Gauff.
Historically, Serena Williams has dominated Simona Halep in head-to-head competition. Williams has faced Halep 10 times and has won nine of those matches, most recently defeating her in the 2019 Australian Open by a score of 6-1, 4-6, 6-4.
Another memorable story in the Wimbledon 2019 tournament
What a tournament this has been. Cori "Coco" Gauff became an overnight star and Andy Murray returned to Wimbledon in mixed-doubles with none other than Serena Williams as his partner. And now fans will be treated to Roger Federer vs. Rafael Nadal in their 40th head-to-head match against one another on Friday and this star-studded Williams vs. Halep final on Saturday.
Serena Williams has already cemented her legacy as one of the greatest athletes of all-time, male or female. An eighth Wimbledon title for her would be an incredible achievement, but the most important thing for tennis fans is that she is healthy and back in form.