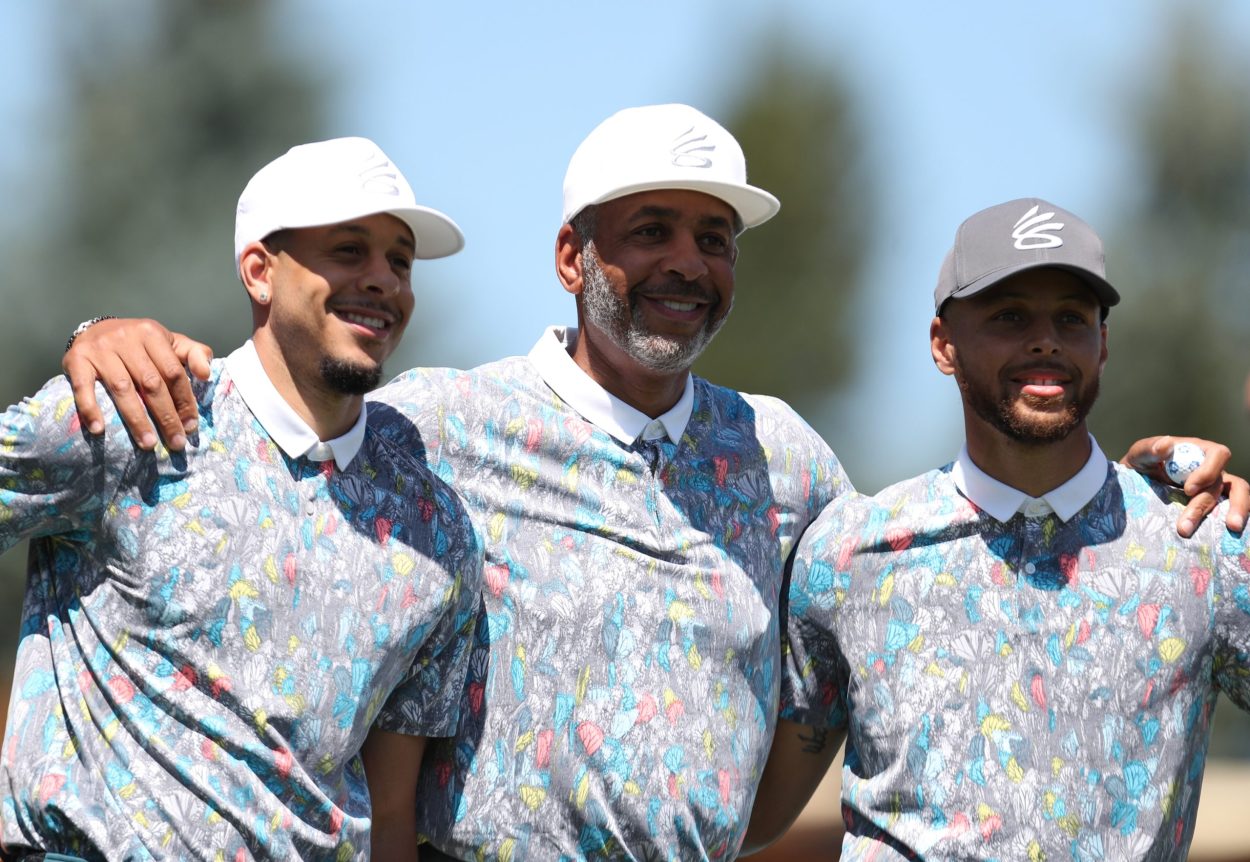 Seth Curry Suggests Heightened Expectations as Steph's Brother Negatively Impacted His Career
The increased weight of expectations as Stephen Curry's younger brother almost killed Seth Curry's career.
Sharing relations with a famous athlete can sometimes feel like a burden. Just ask Brooklyn Nets guard Seth Curry.
Curry has always shared a close bond with his older brother and two-time NBA MVP Stephen Curry. But while Seth's ties to Seth might have opened some doors, it also heightened expectations for the type of guy league executives wanted the younger Curry to become.
Steph revolutionized the sport as the greatest shooter in NBA history. Although Seth has a real appreciation for what big brother has done, he recently told Draymond Green that family ties made it a bit harder for him to carve out his own spot in the league.
Stephen and Seth Curry had very different paths to the NBA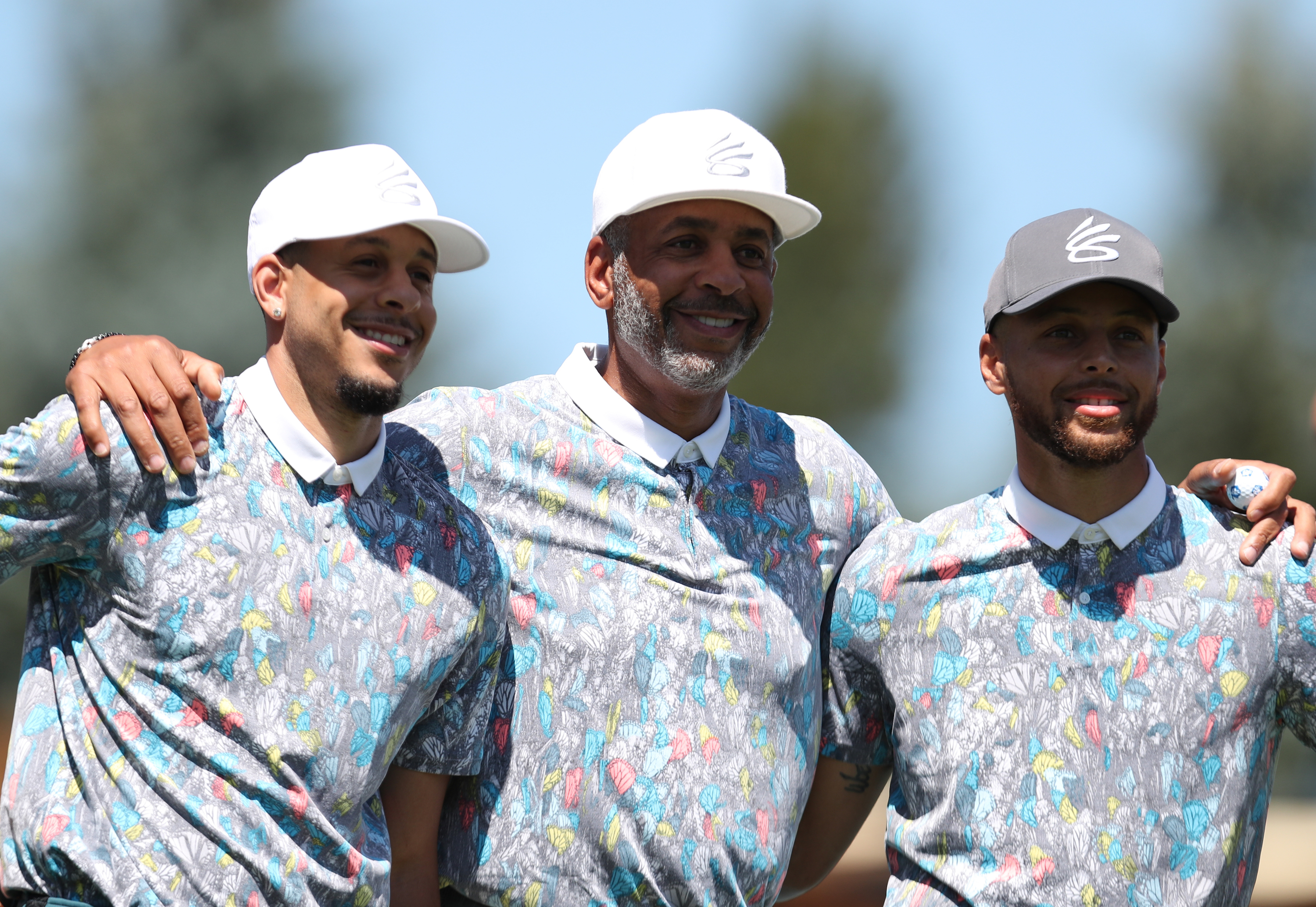 The Curry brothers took very separate paths to the Association.
Both men began their collegiate careers at smaller schools. Steph attended Davidson College, where he promptly became a March Madness darling. His spectacular NCAA Men's Basketball Tournament run with the Wildcats in 2008 made him a household name in NBA circles. The Golden State Warriors selected him with the No. 7 overall pick in the 2009 NBA Draft, and the rest is history.
Seth actually ended up at the higher-profile school. After starting his NCAA career at Liberty University, the younger Curry transferred to Duke. But while the former Blue Devils standout had a solid career in Durham, he never garnered much attention from NBA executives.
The Nets guard went undrafted in 2013. He bounced around the G League before finally getting a chance with the Sacramento Kings, playing 44 games during the 2015-16 campaign.
Seth has since become a terrific NBA player. But he believes it was harder for him to break into the league in part because everyone hoped he could become a generational talent like Steph.
Curry feels that being Steph's younger brother made things harder on him
Seth Curry doesn't regret anything about his NBA journey. He's earned his place in the league. But he isn't blind, either.
During The Volume's Draymond Green Show, Curry explained what it's like to live in Steph's shadow. The younger Curry agreed with Green's notion that league personnel "used" Steph against Seth and that he had to "overproduce" in order to stick in the NBA.
"Oh, absolutely. I said a lot early on, if my name was Joe Smith I would have been in the league a long time ago."

–Seth Curry on the Draymond Green Show
Curry acknowledged that he has been fortunate to learn from Steph and soak in some of his wisdom and experience. The two also embrace the competition between one another. Still, Seth had to blaze his own trail. As he stated, there are "pros and cons" to being Steph's brother and the son of another all-time shooter in Dell Curry.
Fortunately, it's becoming more and more apparent just how valuable Seth is to every team he plays on, particularly this Nets squad.
A vital piece for the Nets
For all the noise surrounding Ben Simmons and his status, Seth Curry might be the more important piece to the Nets' championship puzzle.
With sharpshooting forward Joe Harris on the shelf, the Nets have desperately needed Curry's marksmanship and on-ball creation. Opponents have to account for him, which opens up the floor for Kevin Durant and Kyrie Irving to get to their spots and play-make when defenses collapse.
Curry's status is something to watch ahead of the NBA play-in tournament. He's been nursing an ankle injury for the past few months, and his effectiveness might define just how far Brooklyn can go in the playoffs.
Interestingly, Steph is also making his way back from injury. Those family ties really do run deep. Can the Curry's inject life into their respective franchises come playoff time?