Zach LaVine, Ja Morant, Devin Booker, and Trae Young Stand to Make Lots of Cash With All-Star Game Appointments
The year was 1981, and famously fiery New York Yankees owner George Steinbrenner wasted no time in openly mocking free-agent signee David Winfield in his opening news conference. As it turned out, that was just the start of a relationship that started rocky and only proceeded to get worse.
In that opening news conference, Steinbrenner pointed out that Winfield and his agent tried negotiating incentives into his contract that would pay him extra to be named to the American League All-Star team.
"I'm already paying you $15 million to make the All-Star team," Steinbrenner said disgustedly, referring to the 10-year pact that, at the time, was the largest in baseball history.
If Ol' George could only see what has happened now in professional sports, and in the NBA in particular, with incentive-laden, multi-million-dollar contracts, he might have literal steam coming out of his ears. Many of the NBA's top players, such as Kevin Durant, Zach LaVine, and Trae Young, stand to make additional millions for doing what they are already being paid multi-millions of dollars to do.
The NBA All-Star Game starters are out, and the reserves come tonight on TNT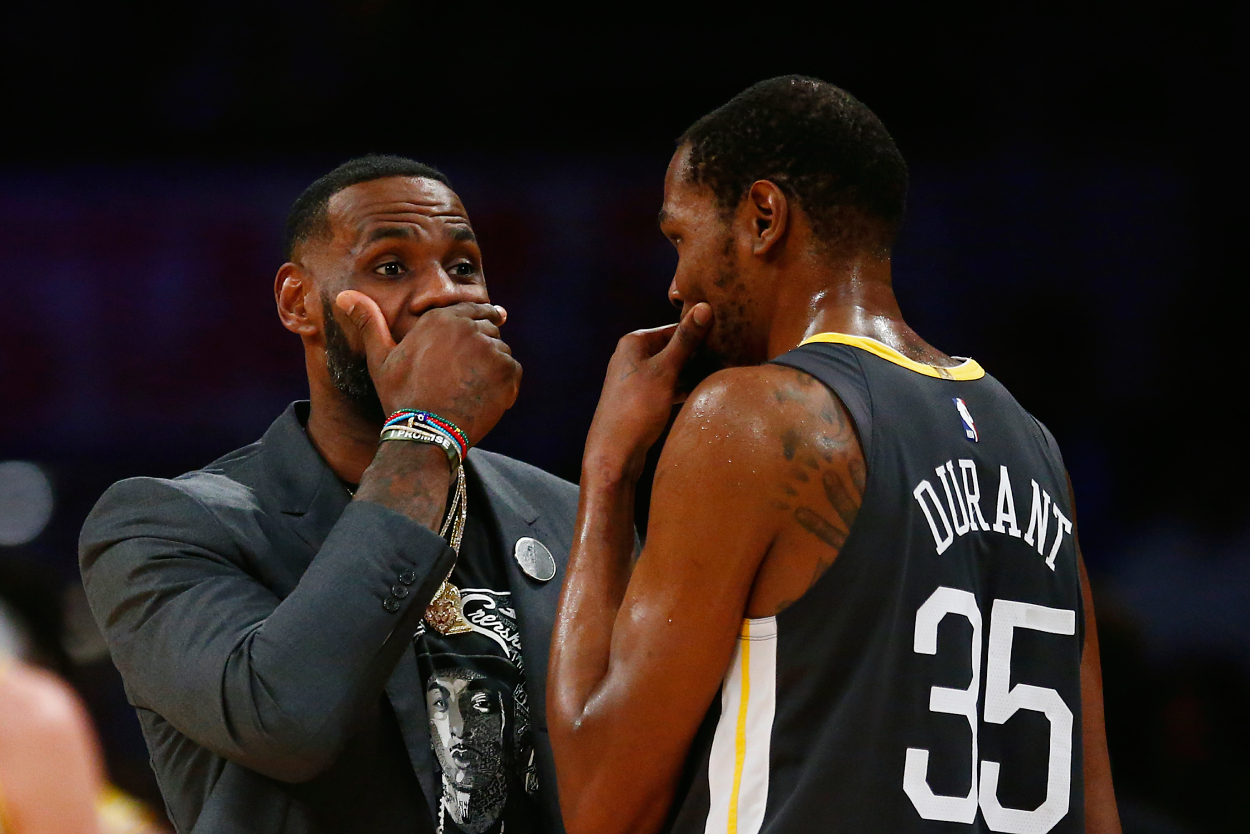 Starters for the Feb. 20 NBA All-Star Game in Cleveland are already in place. Kevin Durant and LeBron James are the captains, and they will draft the two teams. 
From the Eastern Conference, Giannis Antetokounmpo, Joel Embiid, Trae Young, and DeMar DeRozan are starters. Reigning league MVP Nikola Jokic, Stephen Curry, Ja Morant and Andrew Wiggins will represent the West. 
As for the reserves, those were voted upon by the 15 head coaches from each conference. The coaches must name two guards, three front-court players, and two wildcards from the East and West.
Several players have big money riding on their NBA All-Star Game appointments
Several players from each conference will be vying for one of the seven reserve spots on the All-Star rosters from the East and West. The joy of making an All-Star team also carries a distinct financial element.
As many as eight players will have significant financial stakes in tonight's All-Star announcements. The announcements are to be revealed on TNT's Inside the NBA show tonight.
As an elected starter, Durant will make an additional $1.1 million on top of the $40.9 million he'll collect this season, according to ESPN and salary-cap guru Bobby Marks. Out with a sprained MCL in his knee, Durant will receive his All-Star bonus whether he plays in the game or not.
There's big money on the line for superstars Booker, LaVine, Towns, Young, and Morant
According to NBA, several players have big financial stakes in tonight's All-Star announcement. Devin Booker, Zach LaVine, Karl-Anthony Towns, Trae Young, and Ja Morant negotiated All-Star bonuses into their already massive contracts.
Booker and veteran teammate Chris Paul were two of the most egregious snubs among the All-Star starters. Booker and Paul are certainties to be in Cleveland as a reward for Phoenix's phenomenal 41-9 record thus far.
Morant, one of the most dynamic players in the NBA all season, is also a lock to make the game. Young, who ranks fourth in scoring (27.7 PPG), should also get in despite Atlanta's disappointing season.
DeRozan is already in as a starter, which could potentially harm LaVine's chances of getting in. However, both Chicago (32-18) and Miami (32-20) deserve multiple nods for their stellar seasons.
Jaylen Brown ($1.4 million), Domantas Sabonis ($1 million), and Julius Randle ($990,000) are unlikely picks. All four players could potentially be injury replacements in time, which would considerably cost their franchises. 
The hosts for the All-Star Game, the Cleveland Cavaliers, have been one of the league's feel-good stories all season. Suppose electrifying point guard Darius Garland and shot-swatting big man Jarrett Allen get into the game. In that case, it could keep Tyler Herro, Nikola Vucevic, or LaVine out of the game.
One piece of sweet irony is Kyrie Irving won't play in the NBA All-Star Game. Because of Irving's vaccination refusal, he's only been eligible for road games. Cleveland would qualify as a road game, but he isn't necessarily welcome following his ugly exit years earlier.
Undoubtedly, George Steinbrenner would have had unkind words for Irving's selfishness — the same way he did for Dave Winfield 41 years ago.    
Statistics are courtesy of ESPN.com.
RELATED: Monty Williams Will Proudly Coach In the NBA All-Star Game to Honor the Consistency of His Phoenix Suns