Shakur Stevenson Could Be the Next Big Boxing Star
With boxers like Floyd Mayweather and Manny Pacquiao potentially retiring soon, there's plenty of speculation on who'll be the next big boxing star. While heavyweight boxing is great, some of the best boxers come from the lower weight classes. There, Shakur Stevenson may be the next big star.
Shakur Stevenson's career so far
Like some of the best athletes in other sports, Stevenson is an Olympic medalist. CBS Sports reported that he won silver at the 2016 Summer Olympics, and not only that, but he's also had an illustrious amateur career. For example, in the 2014 Youth Olympic Games in China, he won the gold medal in his weight class. 
Olympic boxing fights are technically considered amateur fights. But he turned pro pretty quickly after his Olympics showing. He debuted in 2017, and he quickly showed the world how he earned his Olympic silver medal. That said, just like most boxers, his first few pro fights were against nobodies. So they aren't really worth talking about.
But, by his 10th fight in 2019, he won his first title. Later in the year, he won the WBO featherweight title. This quick ascent to the top is meaningful, but again, since his opponents were mostly nobodies, it isn't especially impressive. Currently, he's undefeated with a record of 13-0.
According to CBS Sports, what sets him apart from the other rising boxers, however, is that he seems like he has a lot of potential. Additionally, he has a lot of good people around him. For example, former champ Andre Ward's manager, Terence Crawford, who's the champ in several weight classes, is one of his mentors. 
What Shakur Stevenson needs to work on
However, CBS Sports said that while he's shown a lot of promise in the ring, there are a few things that could hold him back in the long run. For example, while he's a smart boxer who toys with his opponents, he doesn't have much knockout power. He's won about half of his fights by knockout, which isn't very impressive for a high-level boxer.
CBS Sports said that if he doesn't have enough power to hurt his opponents in heavier weight classes, then that will be a problem for him when he eventually moves up in weight. Additionally, like many combat sports athletes, he also has some professionalism issues outside the ring, too. He was involved in a fight in a parking lot; that type of stuff can't happen if he wants a long boxing career.
How high can Shakur Stevenson go?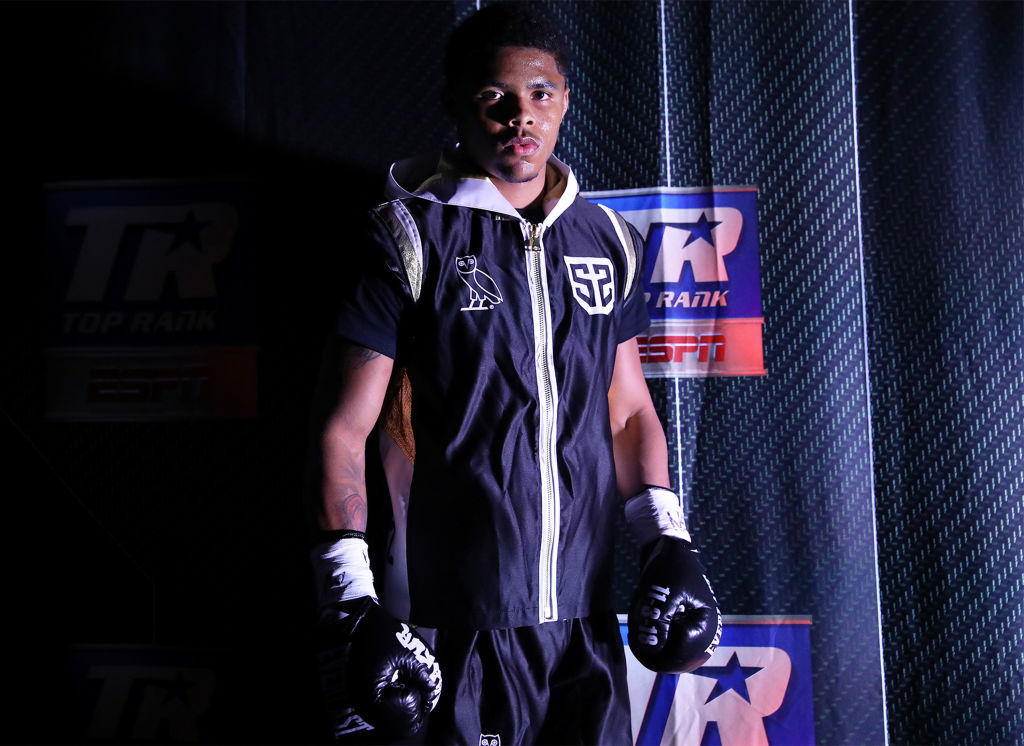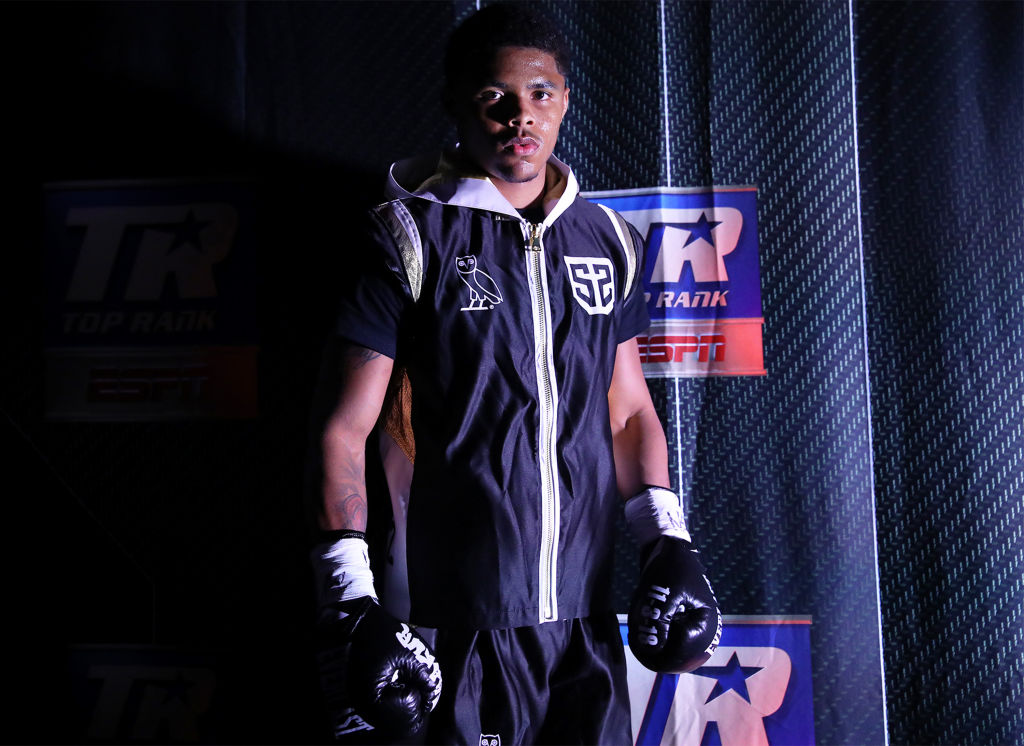 Stevenson can try to control himself better outside the ring so he doesn't get into fights. He can also just hire the right people to stop him from getting into those situations. It's possible he's learned from his mistakes and has made this adjustment already. However, a good team can be the difference between becoming a famous champion and someone who went to prison for assault.
When it comes to punching power, that's more complicated. Getting bigger muscles is one way to punch harder. By moving up in weight, his muscles will get bigger, too. That said, there is a genetic component to punching power. It's possible he just wasn't gifted with heavy hands. But without an in-depth medical examination, that's impossible to know.
That said, it's also possible that CBS Sports' fear over his punching power isn't important. Mayweather was notorious for not having heavy hands, and he is one of the best boxers of all time. A boxer like Stevenson — smart in the ring and can fight forever — can easily become the best boxer of his generation.