The 10 Most Shameful College Football Teams (That Are Also Good)
A college football team's reputation is tiered with on-field exploits and players' actions off the field. The Wall Street Journal compiled its always-entertaining college football Grid of Shame. But how does one quantify shame? According to The WSJ, it's a combination of academic performance, NCAA violations (no word on whether being a part of the NCAA is implicitly shameful), how subsidized the college athletics are, and how much "ick factor" they have. Read on to discover which college football powerhouses people should be ethically suspect of rooting for.
10. Oklahoma State Cowboys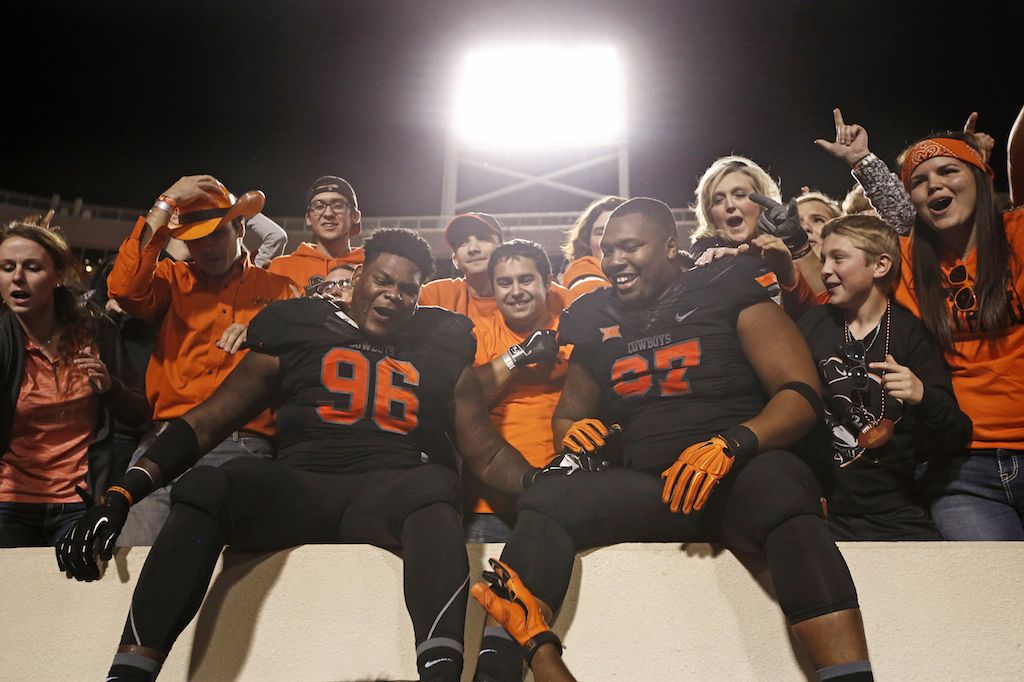 The smartest "dumb" school in college football: The Cowboys famously undershot the APR score required by the NCAA by .09. Evidently, a player from the '90s dragged them down by not graduating until the mid-to-late 2000s (Oklahoma State appealed the decision successfully back in 2014). Props to that guy for graduating.
However, as much as we sympathize with Oklahoma State and understand the APR weighting system needs some work, the rest of the program has to get poor marks for not doing just a little bit better–or trying a little harder.
Next: This team is pretty shameful thanks to one booster. 
9. Miami Hurricanes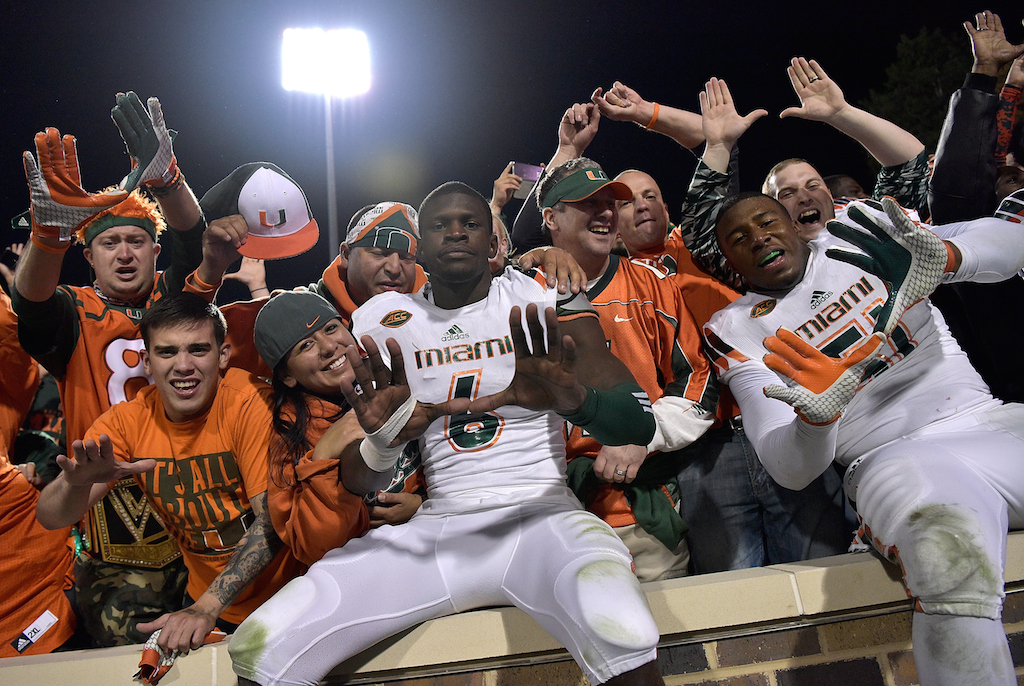 The most enduring scandal is, undoubtedly, the Nevin Shapiro saga. If you're unfamiliar, Shapiro was a booster for the Hurricanes. Apparently he really, really enjoyed buying things for his players. This spanned the last part of the decade — since Shapiro became a booster in 2001 — and the ensuing investigation lasted until 2013. The Miami Herald has a pretty fantastic timeline of this entire sketchy adventure. You can check it out here.
Next: This team took in a player who had a questionable past. 
8. Oklahoma Sooners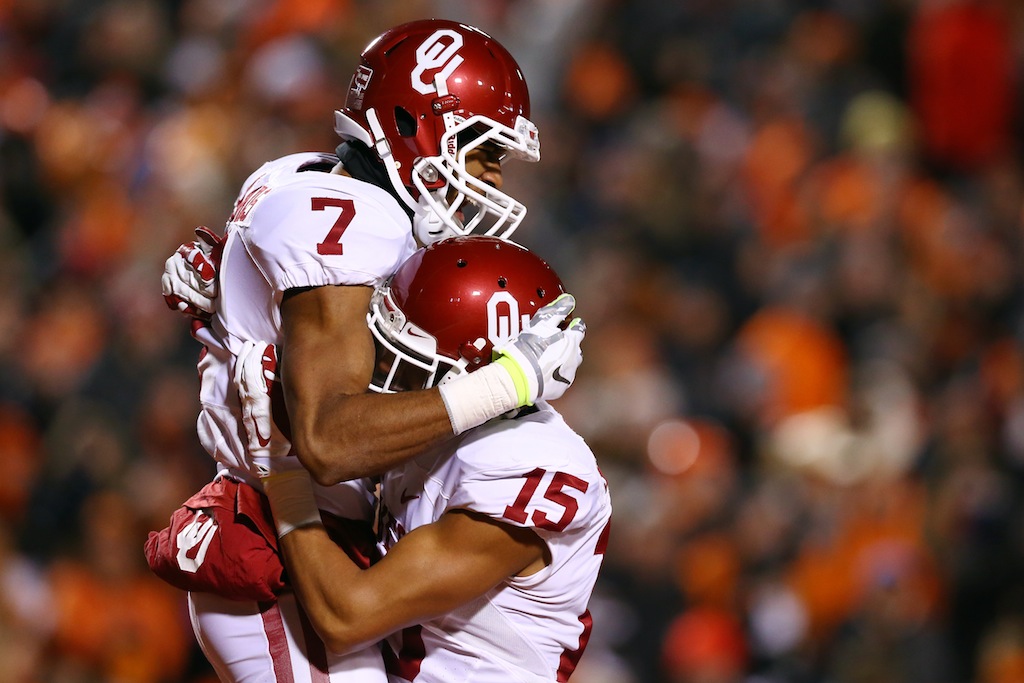 The WSJ takes pains to point out that the Sooners get marked down for Dorial Green-Beckham. You may remember him as the receiver who transferred to the team after Mizzou dismissed him. Green-Beckham's ability to actually suit up for Oklahoma was in doubt, as the university remained in argument with the NCAA over whether or not he was actually eligible to play for quite a while. And all the while, it's important to remember that he got kicked off the Missouri team for allegedly breaking into a woman's apartment and pushing her down the stairs. And this would only merit a three game suspension in the NFL.
Next: This team is rolling into our no. 7 shame spot. 
7. Alabama Crimson Tide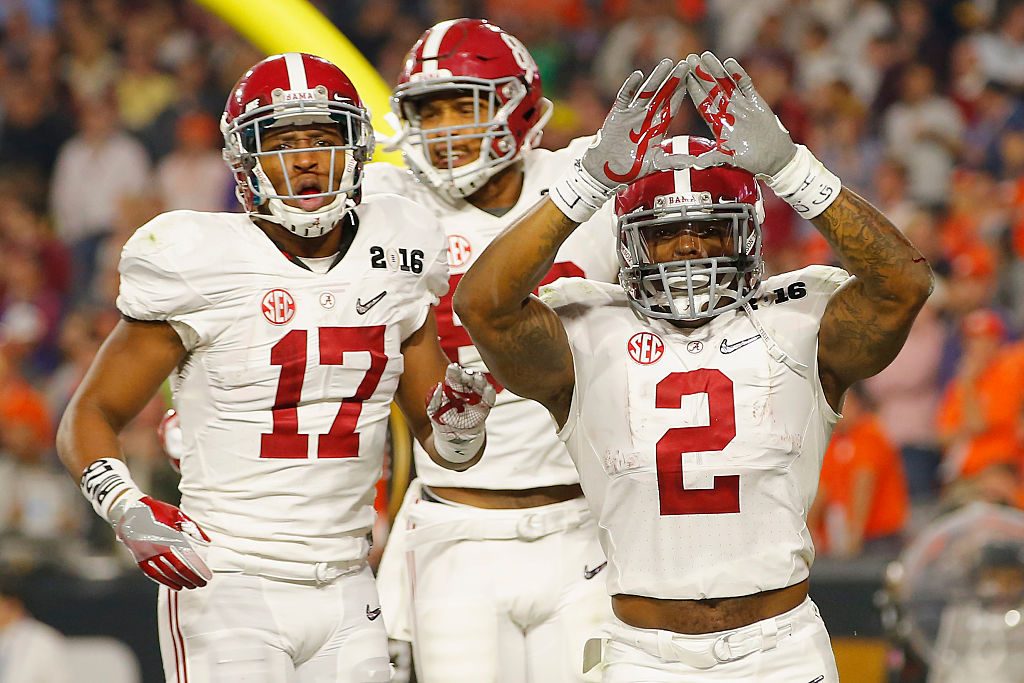 If you're ever in the unfortunate position of having your house raided for drugs, make sure to do as these fine folks do and proclaim your allegiance for all to hear. You might even get some sympathy from the police. "Roll Tide" is nothing if not versatile, though; it can also be used as a way to explain nodding off in a classroom because of your opiate use. Remember, deny everything, and Roll Tide.
Next: This university doesn't always take abuse seriously. 
6. Mississippi State Bulldogs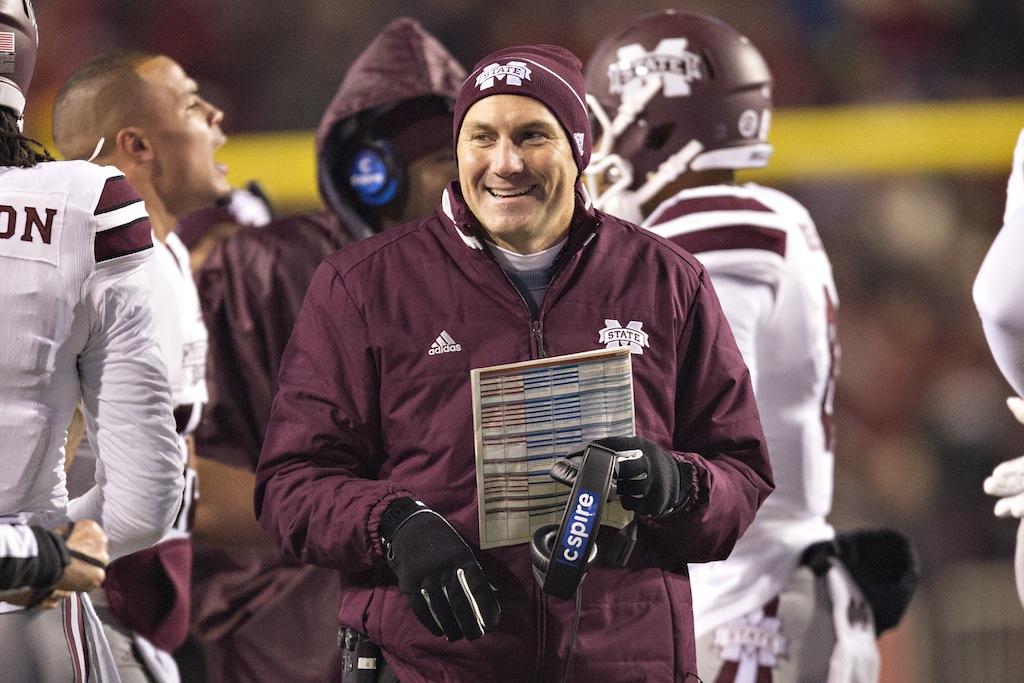 Mississippi State college football coach Dan Mullen can smile all he wants. However, that doesn't change the fact that the Bulldogs admitted Jeffrey Simmons, a five-star D-line recruit who faces assault charges for throwing punches at a woman on the ground. To make matters worse, there's a video — and it's beyond disgusting. Don't worry, Mississippi State made sure to discipline the "Star Recruit" — he has a one-game suspension (against South Alabama). Clearly the university has its priorities in order.
Next: Players on this team admitted to being paid. 
5. Ole Miss Rebels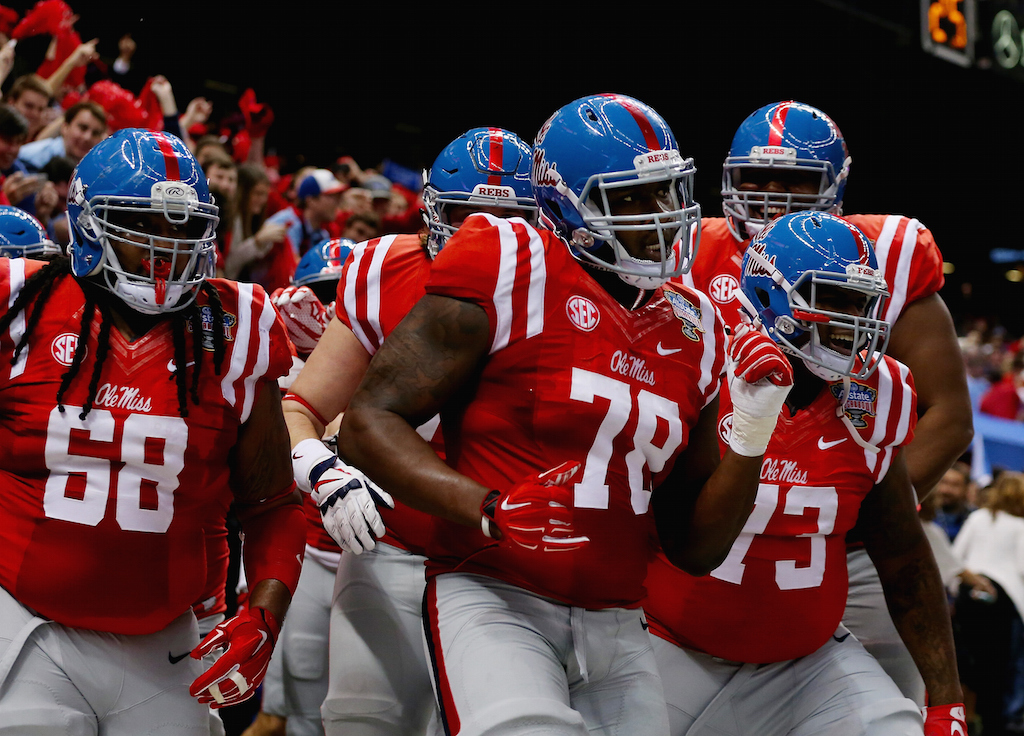 A video surfaced of former Ole Miss offensive lineman Laremy Tunsil ripping a bong while wearing a gas mask, which caused him to fall to the Miami Dolphins at No. 13 in the draft — he was once projected No. 1. So you knew it was only a matter of time before things really started to spiral out of control. Unfortunately for him, the scandal appears to be far worse than the follow-up screenshots that showed a conversation between Tunsil and an Ole Miss employee discussing the payment of bills.
According to Tunsil's stepfather, Lindsey Miller, who has a strained relationship with the player, the school actually helped pay for the family to move to Oxford, Miss. Per Miller: "It's like that movie Blue Chips with Nick Nolte, with Shaquille O'Neal in it. It really is." We've seen that move, and trust us, this does not bode well for Ole Miss.
Next: This player's star quarterback had some serious sexual assault allegations against him. 
4. Florida State Seminoles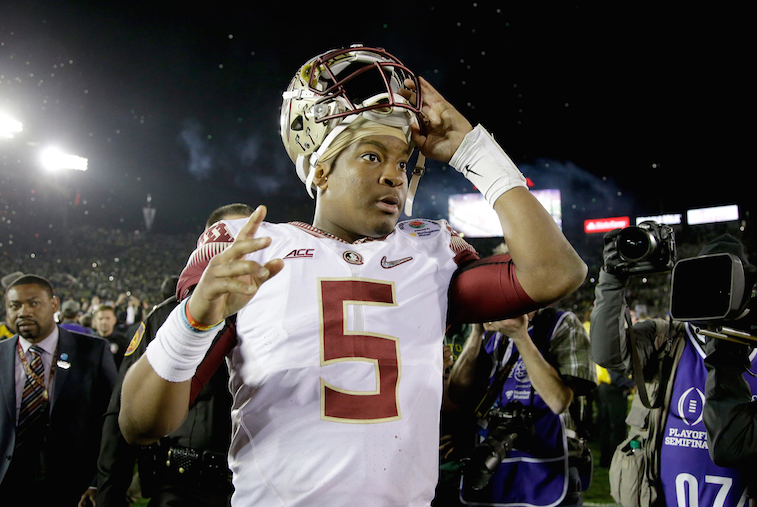 Crab legs. A community that seems reluctant to investigate allegations of its star quarterback's improprieties. An undefeated team, the Florida State Seminoles can very easily be pigeonholed to occupy a near-caricature of an entitled athletics program and players who think they can get away with anything. While that's not fair to Florida State, it's not wrong, and that might be the most damning evidence of all.
Next: 
3. North Carolina Tar Heels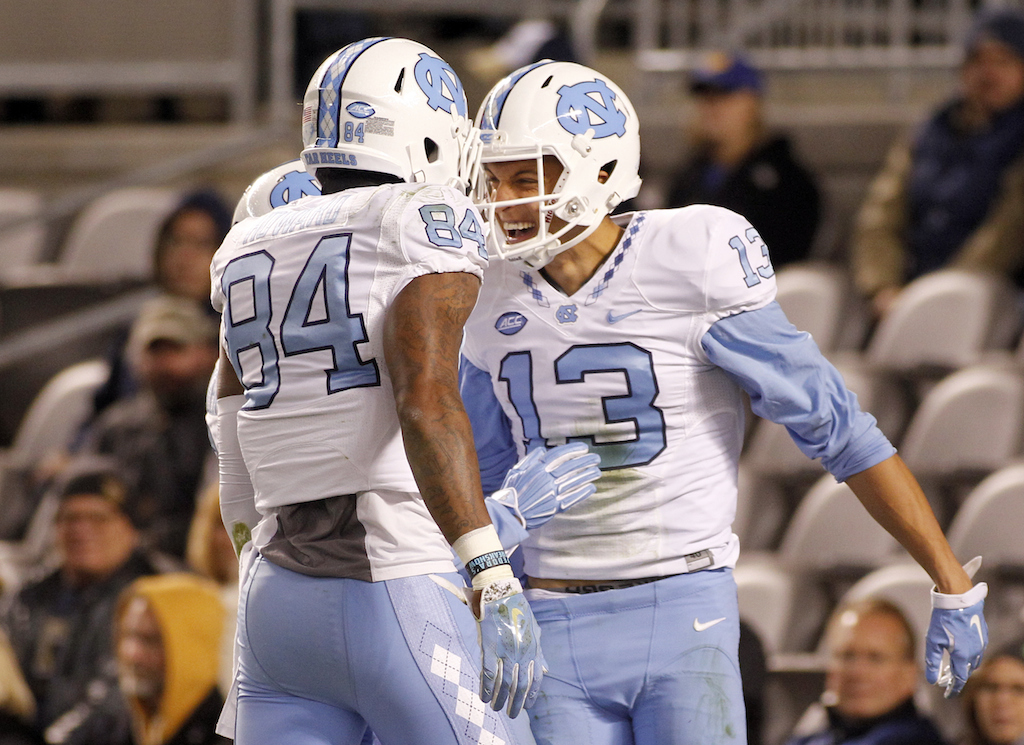 The Tar Heels have a long list of bad publicity on their side. There's the hazing, there's the academic literacy problem, and there's the allegations of racial discrimination that came out of the investigation into the academic literacy concerns. All three of these concerns shed North Carolina in a negative light. But despite the controversies, the team still has a backing of dedicated fans.
Next: This team didn't take sexual assault seriously. 
2. Baylor Bears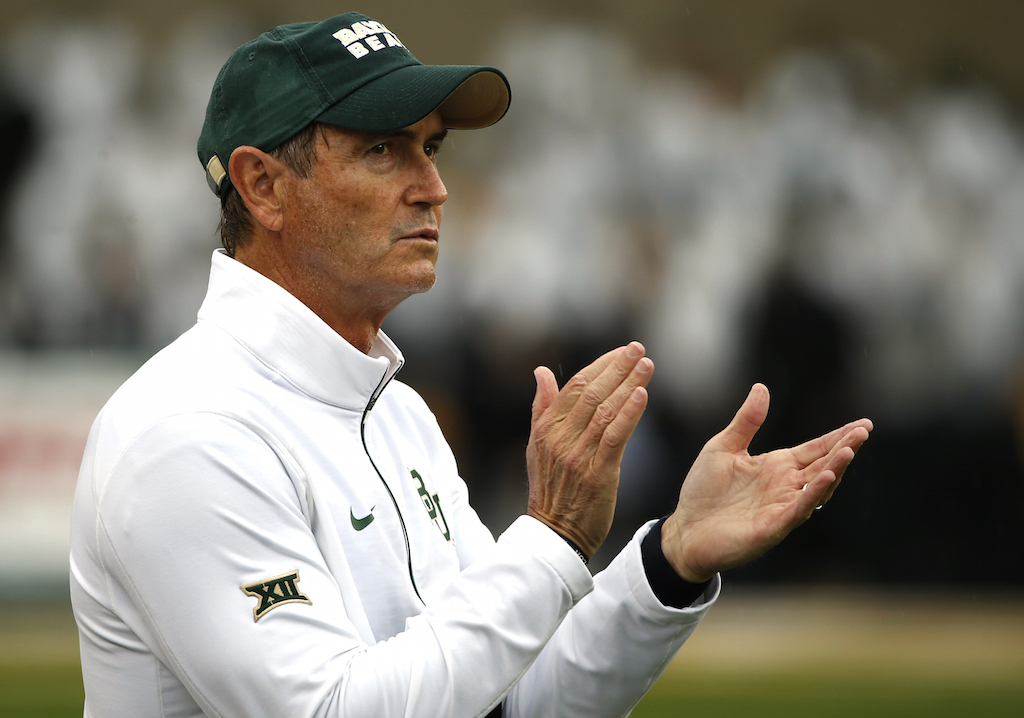 We don't care how much success Art Briles had during his tenure as the head football coach at Baylor — he still had to be let go by the university. The way he handled — or rather, didn't handle — the allegations of sexual assault made against Baylor students, some being members of the football team, is absolutely inexcusable. If you're curious to see the extent to which the school failed to protect its students, we suggest reading this independent report — it's beyond scathing.
Next: This team made headlines for months because of one major scandal. 
1. Penn State Nittany Lions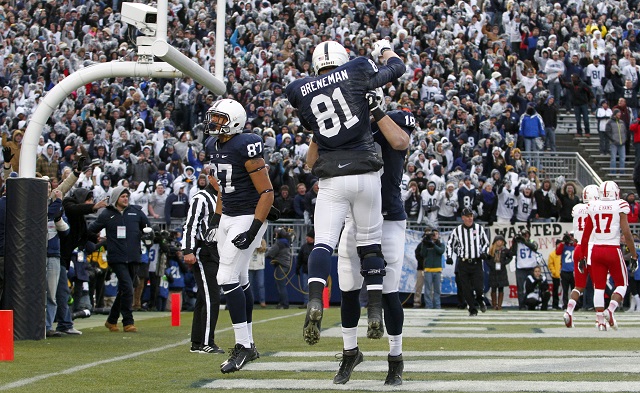 Regardless of what Penn State supporters would like to think, their school's football program has an ick factor that isn't going away any time soon. Jerry Sandusky, the assistant coach of the Penn State football team for years under Joe Paterno, was convicted of 45 counts of child sexual assault. And Joe Paterno was aware of what happened (while it was happening) and didn't do enough to stop it, critics say. Needless to say, it put a bad taste in the mouths of football fans all over America.