Shannon Sharpe Got His Work Ethic From Hunting Hogs and Working Georgia Tobacco Fields as a Kid
It takes a nearly fanatical effort to become a top sports broadcaster. Just ask Stephen A. Smith, who adds a new hour and guest slot seemingly every other month. He wakes up early, goes to bed late, and sustains a high energy level every time a camera points his way. It's not surprising that Shannon Sharpe, his partner-in-crime, grew up under trying circumstances that fostered a similar determination.
Shannon Sharpe knew hard work well before he played in the NFL
On the Club Shay Shay podcast, Sharpe and his brother Sterling revealed their hardworking background in Glennville, Georgia. They grew up in farm country, raising chickens around their home. They hunted wild hogs in the era, a legitimate threat to their poultry livelihoods. And they spent much of their time that most kids would reserve for friends and family, instead working in the tobacco fields that surrounded their home like an endless ocean.
That was the dedication it took to move past their austere circumstances as a family, even though they were just children. Their cinder block house, still standing today as the Denver Post reports, could barely contain their family. Depending on who was visiting, who needed a place to sleep, who was working in the area, from seven to 14 occupants stuffed the tiny structure on any given night.
How Sharpe turned his sharp work ethic into NFL success
That Sharpe became a '90s NFL mainstay was nearly an act of alchemy. Football simply couldn't be the center of his life as he grew up. He simply had to put his all into every second he had to practice and play, to prove his worth. When colleges came calling, they mostly weren't the big names associated with future NFL stardom.
His absolute dedication to his craft allowed him to rise to the heights he is now known for, even though he played with a Division II school in college according to the Black College Football Hall of Fame. In college, he could finally split his attention between academics and football alone. Long days of farm work were gone, but not replaced with leisure.
His work paid off eventually, but it didn't happen even after he earned his way into the NFL. Taken deep in the seventh round of the 1990 draft, the Pro Football Hall of Fame inducted him in 2011 as one of the best tight ends in the history of the game. The three-time Super Bowl winner, with only the NFL to put his every waking moment into, had finally proved what he was always capable of.
Sharpe becoming top broadcast talent was nearly as unexpected as his NFL fame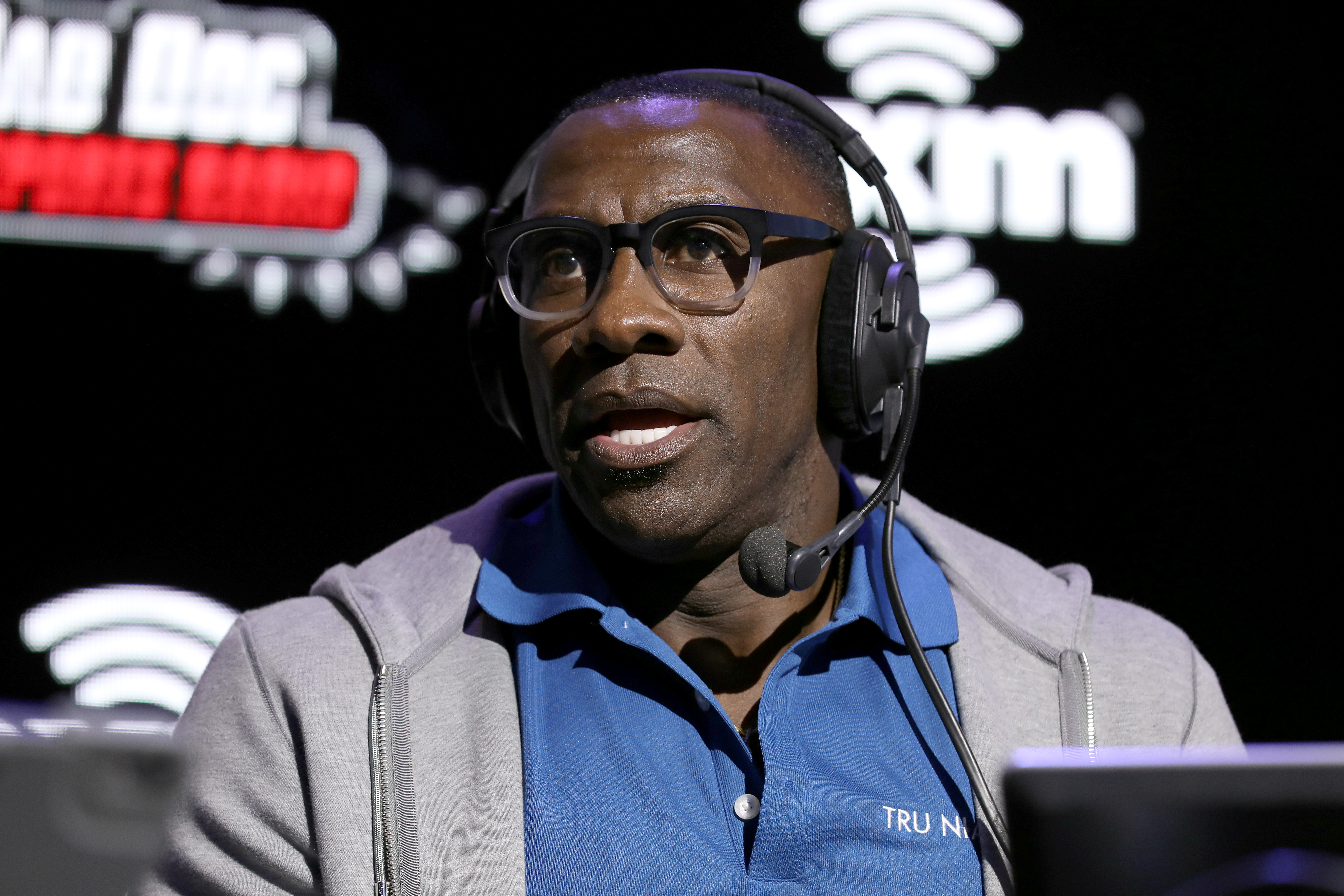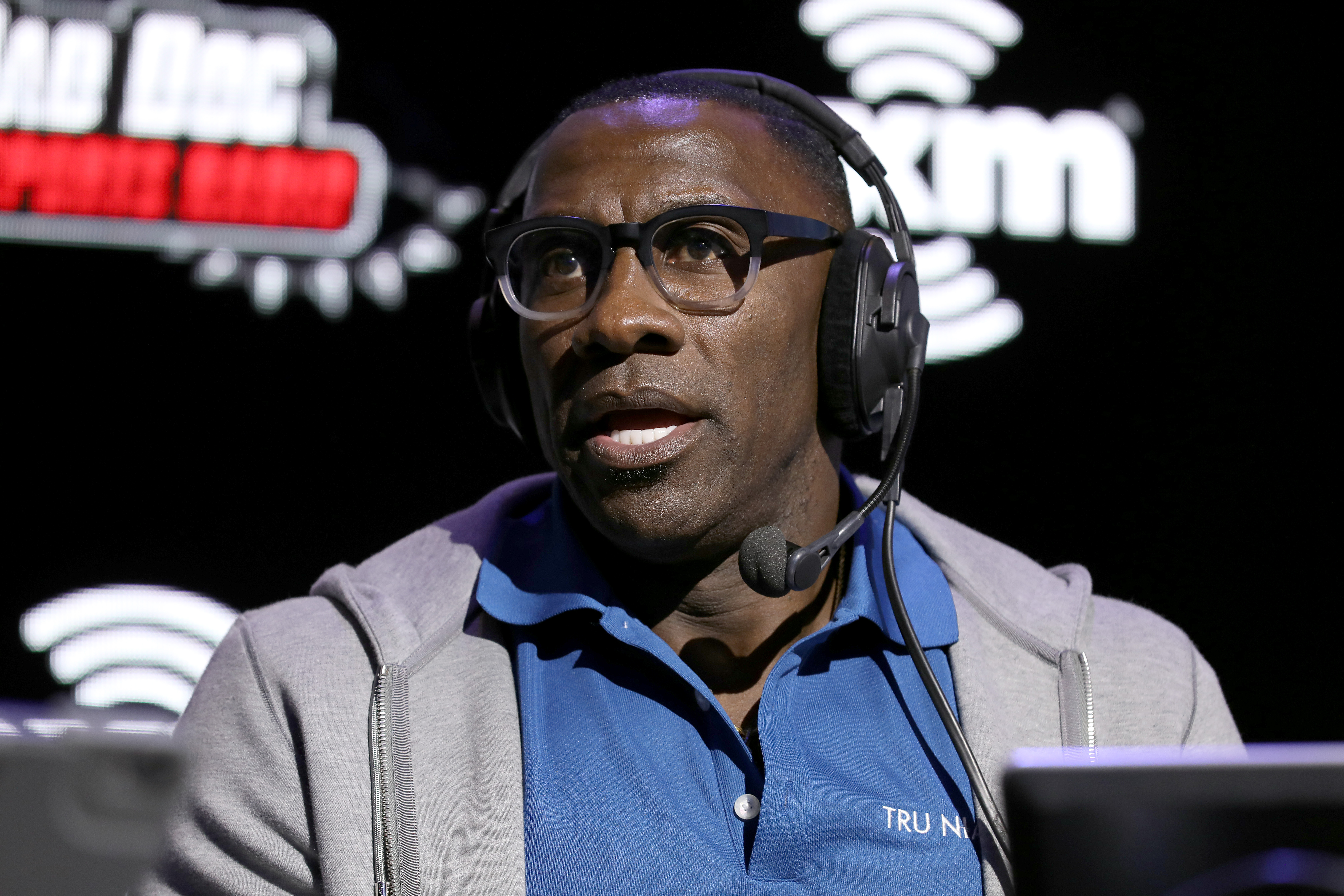 Today, Sharpe's presence on television is a given. He's one of the medium's most natural commentators, capable of playing the avuncular football commentator just as well as Bayless' take-spewing foe. While it lacks the chaotic chemistry of Bayless' former pairing with Smith, it makes up for it in pure charisma and fun.
His personality was always the stuff of show business. That's undeniable. But he grew up uniquely unsuited to broadcasting, in terms of the ideal most media executives expect, thanks to his lifelong speech impediment, Yahoo! Sports reports.
As he developed into a sports media favorite, he learned to make his unique way of talking into a strength. Now, he makes it clear to anyone following him that a lisp isn't enough to stop you from pursuing your dreams — even in a job entirely about talking to an audience of millions.