Shannon Sharpe Just Sent a Stern Message to Donald Trump
Many athletes and coaches are now electing to kneel during the national anthem in the aftermath of George Floyd's killing. This means President Donald Trump is not just being critical of a few people who support Colin Kaepernick now — he is criticizing large numbers of Americans. With the protests making a way into baseball of late, Trump had something to say about it on Twitter recently. This led to Trump getting a stern message from former Denver Broncos tight end Shannon Sharpe.
Members of the San Francisco Giants took a knee before an exhibition
RELATED: Who Was the First MLB Player to Kneel During the National Anthem and Support Colin Kaepernick?
In an exhibition game during the same week of the start of the 2020 MLB regular season, San Francisco Giants manager Gabe Kapler knelt during the national anthem. Multiple players and coaches also joined him.
According to AL.com, it marked the first time that members of the MLB knelt during the anthem since Bruce Maxwell did in 2017.
Kapler shared his plans with his team beforehand.
"I wanted them to know that I wasn't pleased with the way our country has handled police brutality, and I told them I wanted to amplify their voices and I wanted to amplify the voice of the Black community and marginalized communities as well," Kapler said, according to ESPN.
However, Trump tweeted the following day.
"Looking forward to live sports," Trump wrote on Twitter, "but any time I witness a player kneeling during the National Anthem, a sign of great disrespect for our Country and our Flag, the game is over for me!"
Shannon Sharpe sent a stern message to Donald Trump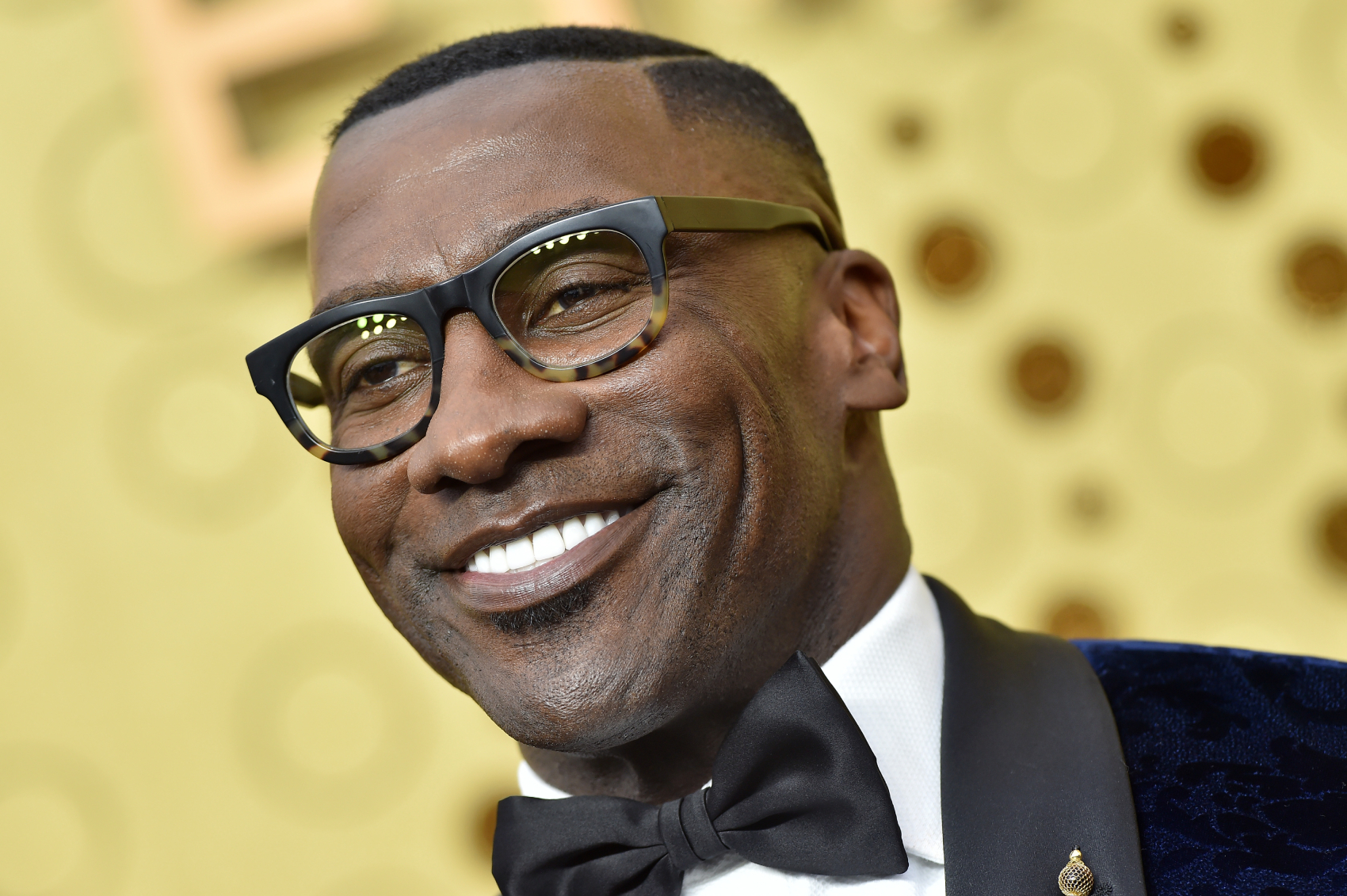 RELATED: Shannon Sharpe Set DeSean Jackson Straight After Their Conversation About The Anti-Semitic Posts
In response to Trump's tweet, Sharpe, the Pro Football Hall of Famer, told him not to bother watching sports.
"Players kneeling has nothing to do with disrespect, but to keep your bp dwn," Sharpe tweeted, "Don't bother watching sporting events because players will be kneeling in large numbers."
Several other sports figures also respond to Trump's tweet. Golden State Warriors coach Steve Kerr tweeted a GIF that said, "Stop. Don't. Come back."
Additionally, former NFL Defensive Player of the Year Charles Woodson tweeted, "Which flag?" A Twitter user then responded to Woodson, saying, "Come on Charles…u don't like Trump but respect the U.S. Flag. I teach high school and we have such a lack of love for our country and flag from our youth, it's scary…set the example!!"
Woodson then responded to that saying, "I'm sure the youth in your class love the country but hate the fact that the president respects the confederate flag… talk about setting an example."
So, is Sharpe right? Should Trump not bother watching sports? So far, it appears that sporting events without any kneeling at all will be few and far between.
MLB players have continued to take a knee after Donald Trump's tweet
RELATED: Malcolm Jenkins Just Destroyed Donald Trump For Ignorant Stance
After Trump's tweet, Kapler — whose protest may have actually prompted Trump's tweet from this week — responded.
"My response is I don't see it as disrespect at all," he said, according to USA Today. "I see nothing more American than standing up for what you believe in. I see nothing more patriotic than peaceful protests when things are frustrating and upsetting."
During the MLB's opening night, people continued to kneel. Prior to the first game of the 2020 MLB season, Washington Nationals and New York Yankees players all held a black cloth that went around the first-base line to the third-base line, according to USA Today. Then, before the national anthem, every player and coach out for pregame introductions from each team took a knee.
"To have everyone kneel at the same time, it was to give hope to any overall reason you want to do it," Giancarlo Stanton said, according to USA Today. "For me, it's for the racial injustice and Black lives in general. And a lot of other things going on. We all have individual reasons to do so."
Before the game between the Los Angeles Dodgers and San Francisco Giants, one of the best players in baseball, Mookie Betts, knelt during the anthem. Several members of the Giants also knelt, as they did during the exhibition earlier in the week.
Betts' father served in Vietnam as a member of the U.S. Air Force, according to NESN.
"Everybody's here, we're all on the same team. We're all here for change," Betts said, according to MLB.com. "Even their team — even the Giants — I definitely tip my cap to the support. We have a great group of guys here, we're all supportive of each other."
If the kneeling continues to happen at the pace it has so far, Shannon Sharpe may have a point. Trump should probably just not watch sports at all.