Shannon Sharpe Trolls Laker Fans By Saying Kobe Isn't A Top-5 Player Of All Time
No one can accuse Fox Sports analyst Shannon Sharpe of being afraid to speak his mind. That's what he is paid to do.
He, along with Skip Bayless on their show Undisputed, makes it his mission to talk about controversial topics that get fans fired up. But this time, he may have picked a fight with the wrong fan base.
Sharpe doesn't think Kobe Bryant is a top-five NBA player of all time.
Sharpe is a huge LeBron fan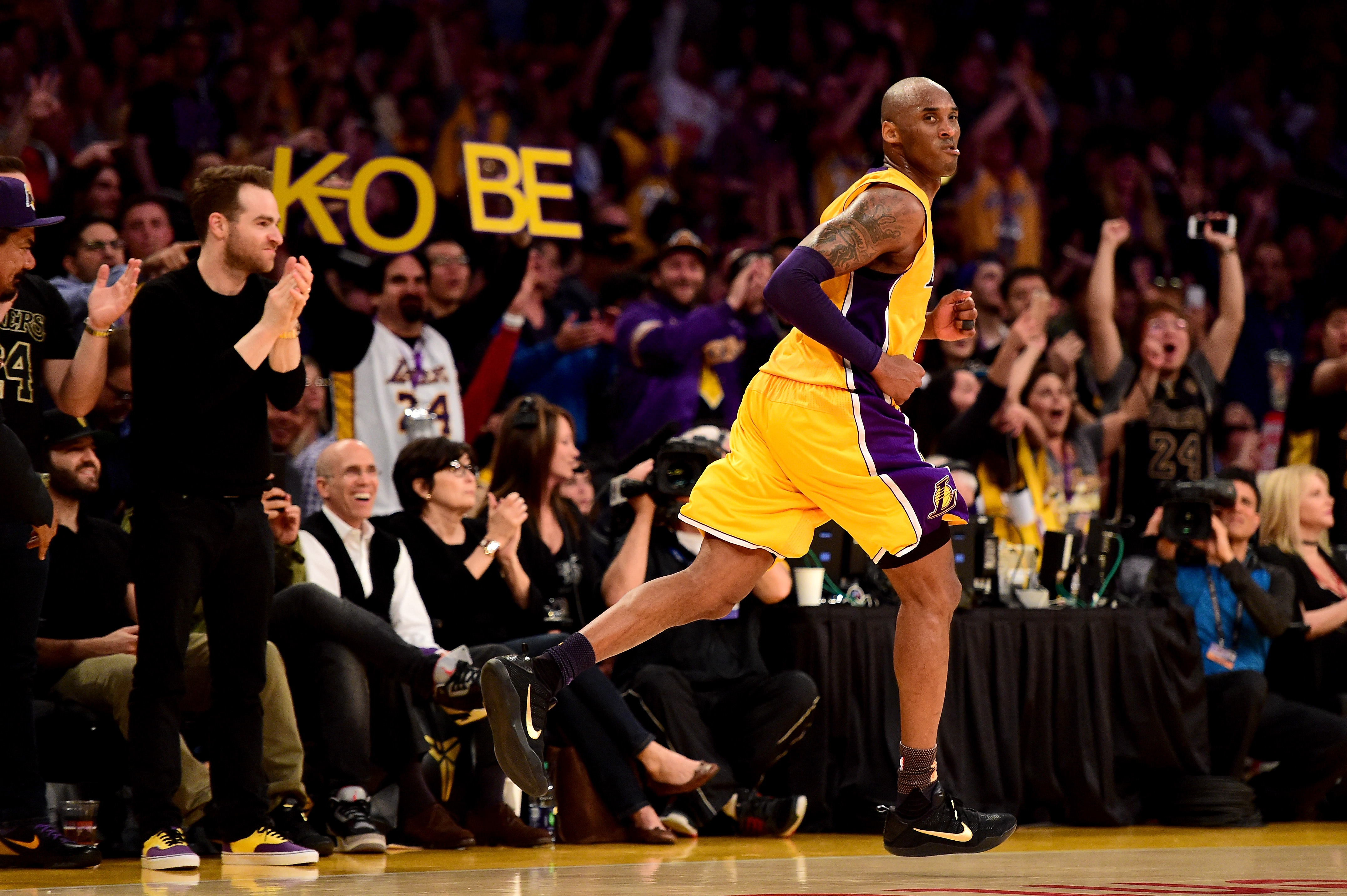 Sharpe is a huge fan of LeBron James and has taken to Twitter and his show to defend him over the years, especially against Bayless, so it might have come as a surprise to some Laker fans that he doesn't defend Kobe the way he defends Lebron.
Fans have to keep in mind that Sharpe is not a Lakers fan per se but a fan of one player on the team. Sharpe said that Bryant isn't a top-five player of all time in his book: "In the history of sports, I don't know if we have ever had a guy rank top-five with only one MVP." 
Sharpe may be correct on that account. But other than Tim Duncan (who is underrated himself), none of Bryant's contemporaries have come close to what he accomplished as a player.
Is Sharpe right?
Sharpe has a legitimate argument for who should be in the top five, and he puts another Laker ahead of Bryant: Kareem Abdul-Jabbar.
Sharpe thinks if someone doesn't have Abdul-Jabbar as one of the top three players of all time, that person shouldn't even talk about basketball.
He might be right. If you look at Abdul-Jabbar's numbers, it's hard to argue the facts. He has six NBA hampionships along with six MVP trophies.
He also won championships with not just the Lakers but the Milwaukee Bucks. So Sharpe does make a good point as to why he should be in the top five of all time, but that doesn't mean that Bryant doesn't deserve to be there too. 
 Kobe is a top-five player
One of the reasons why Bryant should be in the top five is he one of the most prolific scorers in NBA history. His last game alone in a Lakers uniform proved that when he scored 60 points.
He also had the second-highest point total in NBA history when he scored 81 points against the Toronto Raptors back in January 2006, which was only behind another Laker great: Wilt Chamberlain, who scored 100 points.
Not to mention he is a five-team NBA champion, two-time NBA Finals MVP, and 18-time NBA All-Star. 
Bryant got the biggest compliment of all from Michael Jordan, who said in some aspects Bryant was tougher than him.
Jordan said this about his late friend according to NBC Sports: "He was a mentally tough kid, maybe even tougher than I was. Remember, the people who followed me, my fans didn't like that he was trying to copy what I had done."
Now, if the greatest basketball player of all time says that about you, then you are definitely one of the top five players of all time.