Shaquill and Shaquem Griffin Bought Their Parents a $150,000 Lexus and $97,000 Caprice Coupe: 'First Time I've Seen My Dad Cry'
Some athletes spend their money wisely; others go broke. Regardless, a lot of athletes want to take care of their families. It's a great way to thank the people for all of the sacrifices they made. One example is Seahawks teammates and twin brothers, Shaquill and Shaquem Griffin.
The talented duo made sure to show their family just how much they appreciate everything they've done to encourage their football careers. Let's look at exactly what the Griffin brothers spent their money on and how they showed love to their parents.
Shaquill and Shaquem Griffin's NFL careers
According to Pro Football Reference, Shaquill is a defensive back for the Seattle Seahawks. Shaquem plays linebacker for the same team. Both brothers played college football for Central Florida. Shaquill has five career interceptions and qualified for one Pro Bowl. In three years, Shaquem has 16 solo tackles. Seattle drafted Shaquill in 2017 and Shaquem in 2018. 
Making Shaquem's story even more remarkable is that he has no left hand. According to Sports Illustrated, Shaquem had a fibrous strand of the amniotic membrane wrapped around his left wrist in his mother's womb. After he was born, any time he hit his hand, he experienced "waves of pain."
So his mother made a decision when he was four years old to have his hand amputated. Shaquem persevered and became an NFL player alongside his twin brother. The Griffin twins currently play for the Seahawks, but their status wasn't always so certain. Both had a rather tense time on their respective draft nights. 
The twin brothers' reactions to being drafted
The Griffin brothers did an interview with GQ Sports where they discussed how they spent and invested their first $1,000,000. In the video, Shaquill talks about football initially being his backup plan as he wanted to be a physician's assistant. That meant following in his Mom's footsteps, as she was a nurse. 
Shaquill was drafted in the third round of the 2017 NFL draft. When the team called him, he said his mother was shaking with nervousness. Shaquill eventually bought a bottle of champagne, only to get yelled at by his Dad who poured it out. Shaquem had a slightly different draft experience. He didn't expect to get picked. Then Shaquill interrupted him in the bathroom by telling him to pick up his phone — it was Seahawks coach Pete Carroll. 
Shaquill and Shaquem Griffin spent big on their parents and family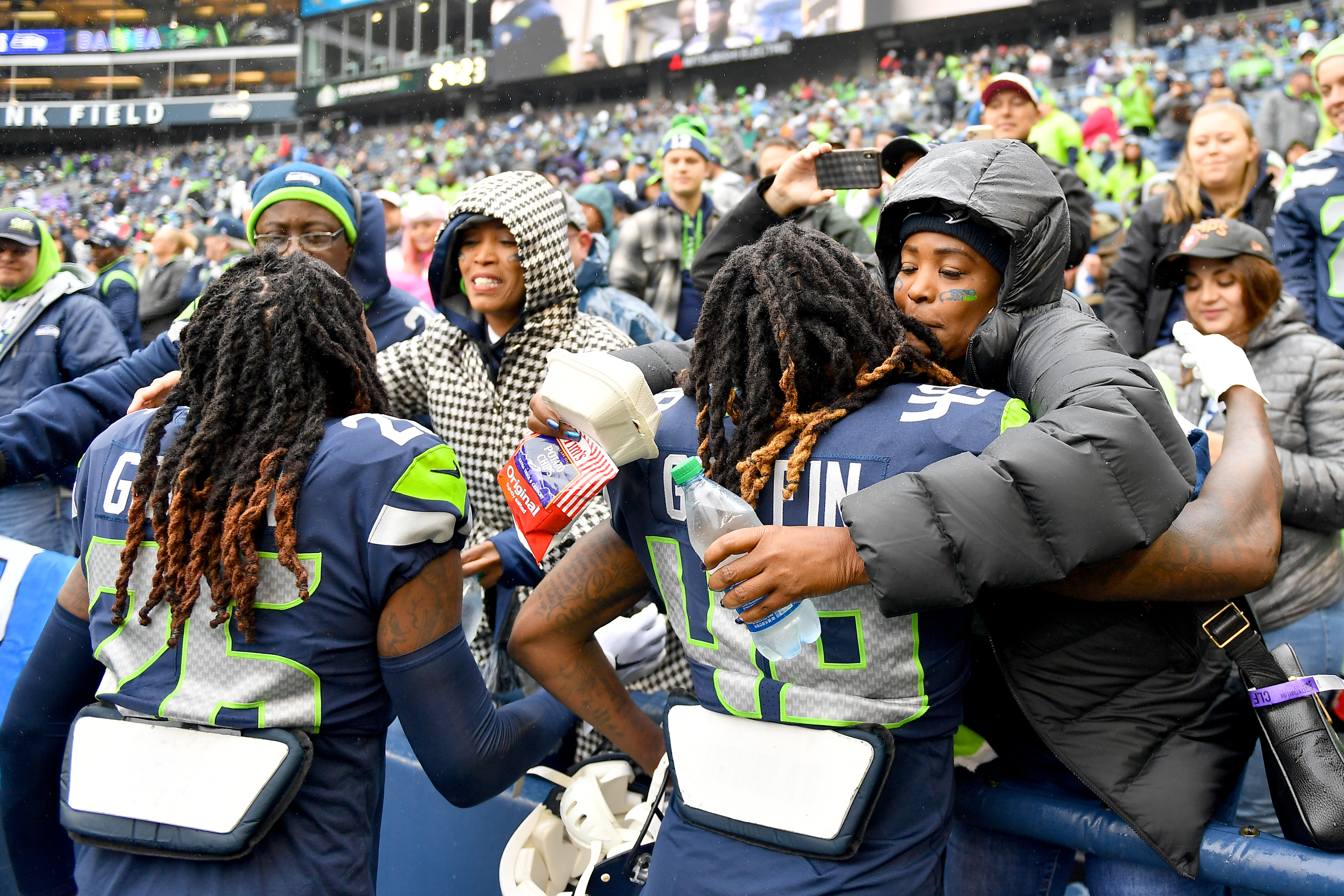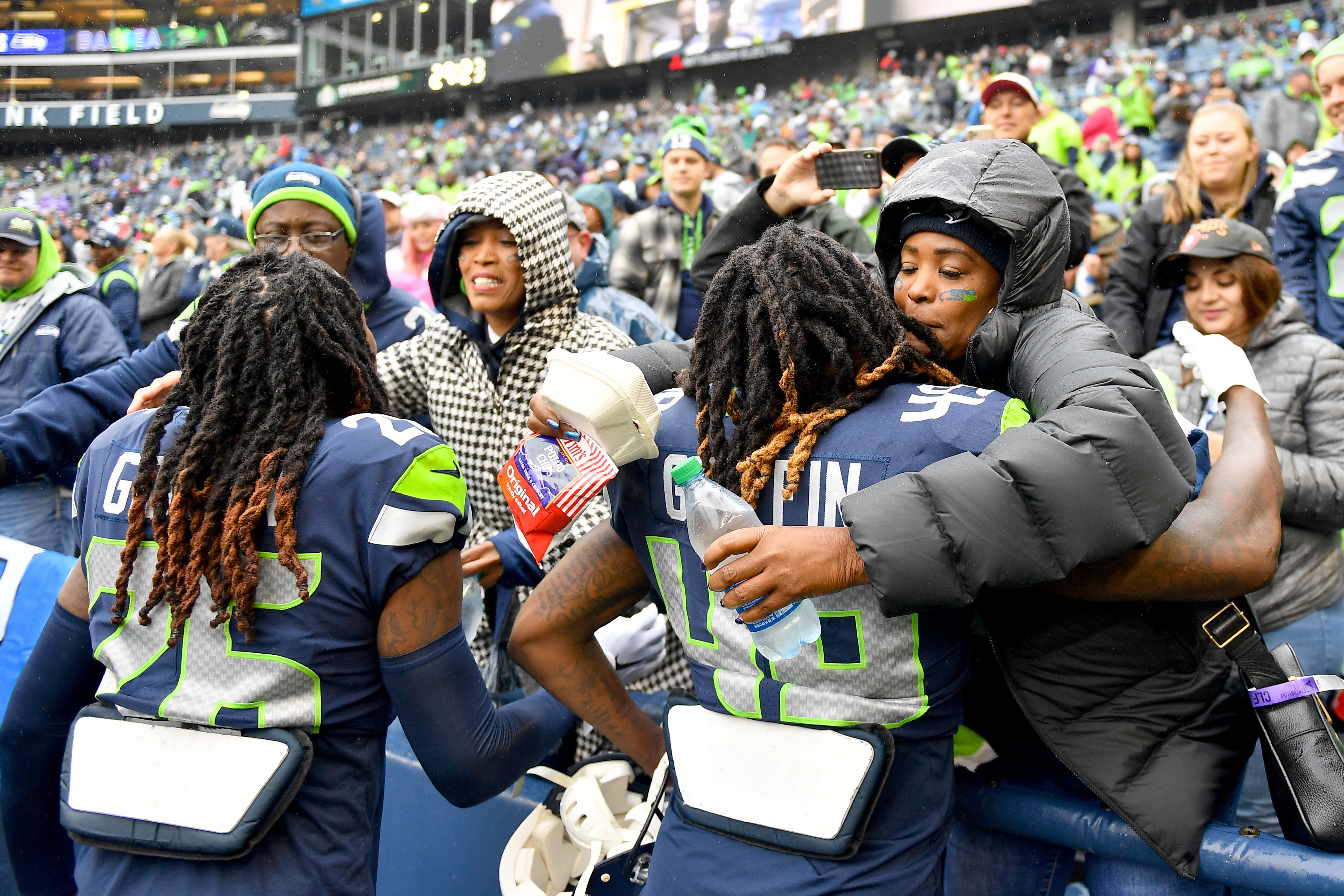 The Griffins were smart with their money, but they did splurge on their family. Both brothers had a long, hard road to the NFL. Their parents were integral to this. Without having that support system, it would've been a lot harder. After being drafted, the brothers took great care of their mother and father. Shaquill and Shaquem's purchases included: 
A customized 1972 Caprice Coupe on which they spent $97,000 for dad
For mom, two retirements gifts of a $150,000 2021 LC 500 Lexus (customized, of course) and a $20,000 Rolex
$22,000 in cash for each of their family members, which Shaquill and Shaquem doled out on their 22nd birthday
Say what you want about the Griffins, but they are not stingy. The pair was able to parlay their financial success into generous gifts for their loved ones.