Shaquill and Shaquem Griffin Spent $190,0000 on Jewelry When They Joined the NFL: 'It Goes Fast'
When an athlete is drafted into the NFL in his early 20s and gets his first big payday, they often go a bit overboard with the spending early in his career. Twin brothers Shaquill and Shaquem Griffin admit they did this. The Seahawks teammates said their money went fast when they entered the NFL. They spent nearly $200,000 on jewelry alone! Since then, they've learned to cut back their spending and save more.
Shaquill and Shaquem Griffin's first job
In a GQ Sports interview in which they discussed their first million dollars, the brothers discussed their first job, which was a summertime gig. The task involved taking staples out of bundles of papers. The brothers admit it was hard to do such a boring job because they are "two guys with a lot of energy." So Shaquill and Shaquem sometimes fell asleep on the job.
They weren't good at removing the staples, so they were reassigned to the storage room to move boxes — but they got bored with that, too, because they moved the boxes too fast. That boredom led the twins to build clubhouses out of cardboard.
The twins have come a long way since their first job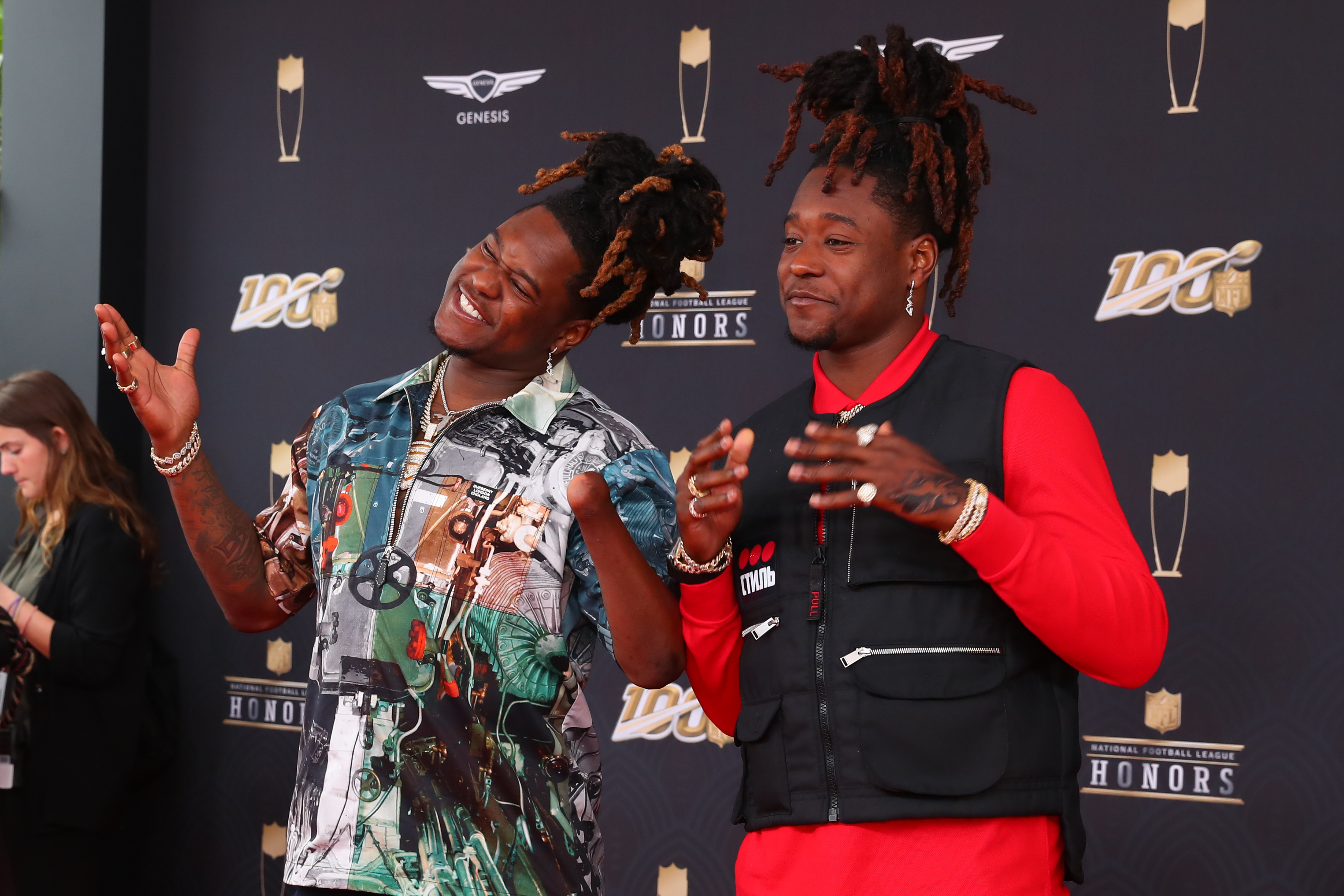 The brothers have come a long way since removing staples from paper. Shaquill became a third-round pick in 2017; Shaquem went in the fifth round the following year. A defensive back, Shaquill has five interceptions and a sack on his career ledger, along with a Pro Bowl selection last season. His rookie contract with the Seahawks is a four-year deal worth $3.25 million, details Spotrac.
Shaquem has 21 tackles in his first 2.5 seasons. (The linebacker has yet to force a fumble or grab an interception.) He signed a four-year, $2.77 million contract with Seattle after the 2018 draft, reports Spotrac. But after making about half of that in his first two seasons, the Seahawks waived him just before the season started. They voided his initial contract and re-signed him later in September, giving Shaquem a one-year deal worth just $617,647.
Shaquill and Shaquem Griffin's money went fast
The Griffin brothers described for GQ Sports some of the things that they spent their money on early in their pro careers. Shaquill admits when the Seahawks drafted him, he wanted to know where he could get his first bottle of champagne in anticipation of the big-money contract he was anticipating.
The money went fast when they first got in the league. Part of that included gifts for loved ones — including spending nearly $100,000 on a car for their dad — but the brothers also bought big-ticket items for themselves. That list includes vehicles, the first of which was a $30,000 three-wheeled motorcycle. Called the Vanderhall, it can go up to 210 miles per hour.
They also bought another three-wheeler that cost about $10,000. Then they got into actual cars, including a $100,000 2019 BMW i8. Aside from the vehicles, Shaquem spent $1000,000 on jewelry that includes chains, a pinky ring, and bracelets. Shaquill's jewelry was even pricier — spending $70,000 just on chains; in total, he spent $170,000 on jewelry — including his Rolex. 
The brothers learned to save and invest
After making the big purchases early in their careers, they slowed their spending and now save and invest more of it. Shaquill follows advice from his coach Andre Curtis: Save 80% of your salary and spend the other 20%. Shaquem's strategy is to save his football salary and live off of his endorsement money. This is what Marshawn Lynch did with his money. Shaquem's focus is on saving "long money, not short."