Shaquille O'Neal Has a $400 Million Net Worth but Regrets Missing out on His Chance to Play an Iconic Movie Role
Shaquille O'Neal said that for all his basketball success, he wanted to star in a major movie during his NBA career. But during a recent interview, O'Neal revealed he missed an opportunity to play an iconic role. He turned down an offer that another actor turned into an Oscar-nominated performance. It's a decision the Hall of Famer still regrets.
O'Neal dabbled with acting, starring in the basketball film Blue Chips opposite Nick Nolte in 1994 and leading the critically panned Kazaam and Steel later in the 1990s. Now an analyst for TNT's popular Inside the NBA, O'Neal wistfully told the tale of an opportunity lost.
Shaquille O'Neal has dozens of acting credits
According to IMDb, Shaquille O'Neal has 66 credited acting roles. However, in most of those, he either played himself or a fictionalized version of himself. He played Fezzik in a serialized version of The Princess Bride produced during the 2020 pandemic.
According to Brandon Katz of Observer, producer Ralph Winter revealed in 2020 that O'Neal came to 20th Century Fox studios wanting to appear as Forge in X-Men. The character wasn't in the script, but that didn't stop Shaq from pursuing the part.
He wasn't the only one who wanted a part in the first movie of Marvel's iconic franchise. Michael Jackson wanted to play Charles Xavier. Russell Crowe and Viggo Mortensen passed on playing Wolverine, much to the benefit of Hugh Jackman.
Even without hitting it big on the big screen, O'Neal amassed a $400 million fortune through his NBA contracts, endorsements, and business entities, per Celebrity Net Worth. Still, he regrets the decision to pass on a role another actor turned into a huge opportunity.
Shaquille O'Neal says he was offered a role in 'Green Mile'
After coming to the Los Angeles Lakers in 1996, Shaquille O'Neal was at the center of the film industry. During an appearance on The Marchand and Ourand Sports Media Podcast, O'Neal revealed he had an offer for what could have been the role of a lifetime and turned it down.
He called the decision the biggest regret of his entertainment life: "That was my role in Green Mile. I turned it down. I didn't want to play the down-south African American guy during slavery. You know what I mean? I didn't want to play that role."
The role instead went to a then-obscure actor, the late Michael Clarke Duncan, who turned the character of John Coffey into a career-making performance.
The 1999 film starred Tom Hanks as prison guard Paul Edgecomb, with Duncan as convicted child murderer and rapist Coffey. Green Mile earned four Oscar nominations, including one for Duncan as Best Supporting Actor. The award went to British icon Michael Caine for his work in The Cider House Rules, and the other nominees in 2000 were Haley Joel Osment (The Sixth Sense), Jude Law (The Talented Mr. Ripley), and Tom Cruise (Magnolia).
The film was also nominated for Best Picture, Best Writing, and Best Sound. For O'Neal, it's a case of what might have been.
O'Neal is comfortable out of the spotlight these days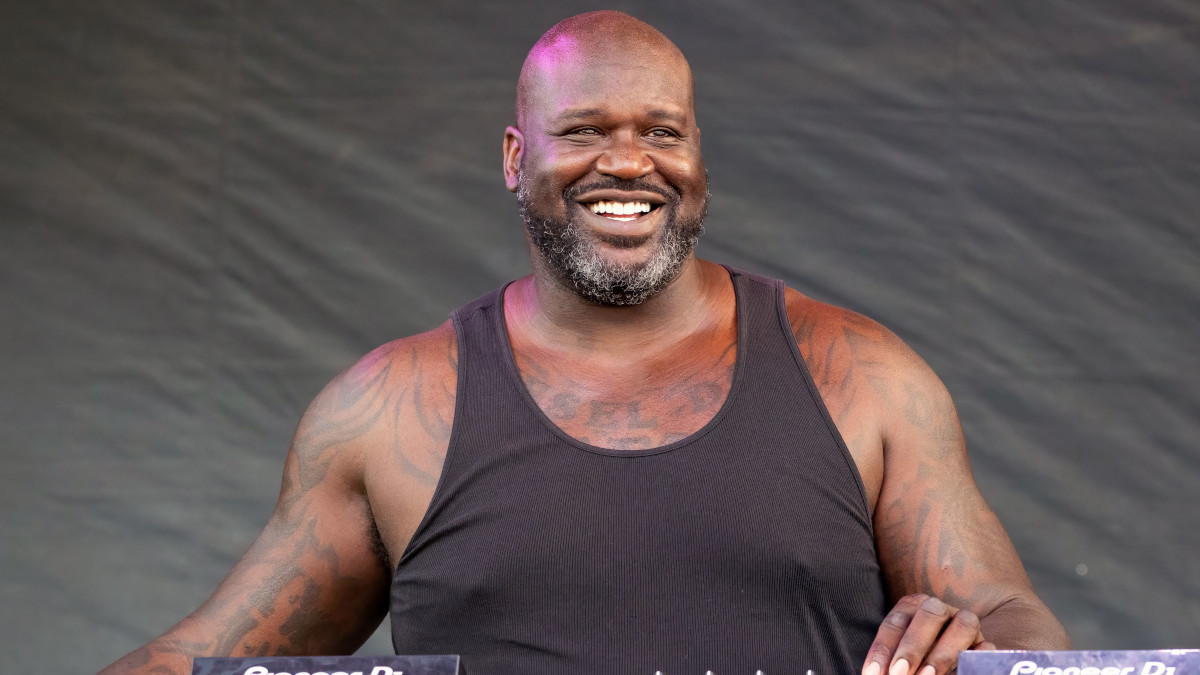 Shaquille O'Neal, now 49, says he's comfortable without the fanfare. Earlier this year, he claimed to be "done" with celebrity status altogether.
But O'Neal is still quite visible. Between his work as an NBA analyst, endorser, and businessman, there is no shortage of face time for The Diesel.
Where he shines is in his random acts of kindness. Earlier in 2021, O'Neal bought an engagement ring for a stranger. He also gave $35,000 to an Atlanta restaurant struggling to pay its employees during the pandemic.
But as for celebrity status, Shaq is perfectly fine with being off the list.
"I don't want to be in that category," O'Neal told the New York Post in September 2021. "Celebrities are crazy; they really are. Don't call me that anymore. These people are out of their freaking mind with how they treat people, what they do, what they say. That's never been me. I never want to be looked at like that."
Shaquille O'Neal might have been looked at differently had he taken the opportunity to portray John Coffey in Green Mile. It also might have made his wish come true to be a big-time movie star. It shows that even the most successful among us aren't above regrets.
Like Sportscasting on Facebook. Follow us on Twitter @sportscasting19.