Shaquille O'Neal Has an Affinity for Superman but Once Injured Himself Imitating Another Superhero
Shaquille O'Neal is a man of many nicknames. Sometimes, he's Diesel. Other times, he's The Big Aristotle. To most, he's just Shaq. But among the list of aliases for the Hall of Fame center is Superman.
O'Neal, much like the fictional hero who routinely saves Metropolis, is a larger-than-life figure. So it makes sense the former Los Angeles Lakers great would have an affinity for Clark Kent's secret identity. Yet ironically, Shaq once played the role of another superhero instead of his beloved Superman and suffered a painful consequence as a result.
Shaquille O'Neal is a fan of Superman
Forget about Dwight Howard. Ask any older basketball fan who the NBA's Superman is and they'll point to the four-time champion O'Neal. It also helps the 49-year-old happens to be one of the biggest fans of the Man of Steel out there.
Ever since the nickname began during his days with the Orlando Magic, Shaq has made Superman a part of his brand. He has the Superman logo sprinkled throughout his impressive car collection. He has Superman logos all throughout his Florida mansion, including a life-sized sculpture of the DC Comics icon. Along with Superman-themed logos on clothing and jewelry, O'Neal also has the famed "S" tattooed on his left arm surrounded by the words "Man of Steel".
Shaq even had a chance to star as a superhero on the silver screen. But it wasn't as the Krypton-born and Smallville-raised Kent. Instead, O'Neal had to settle for the universally-panned Steel in 1997.
Shaq injured himself while pretending to be a different superhero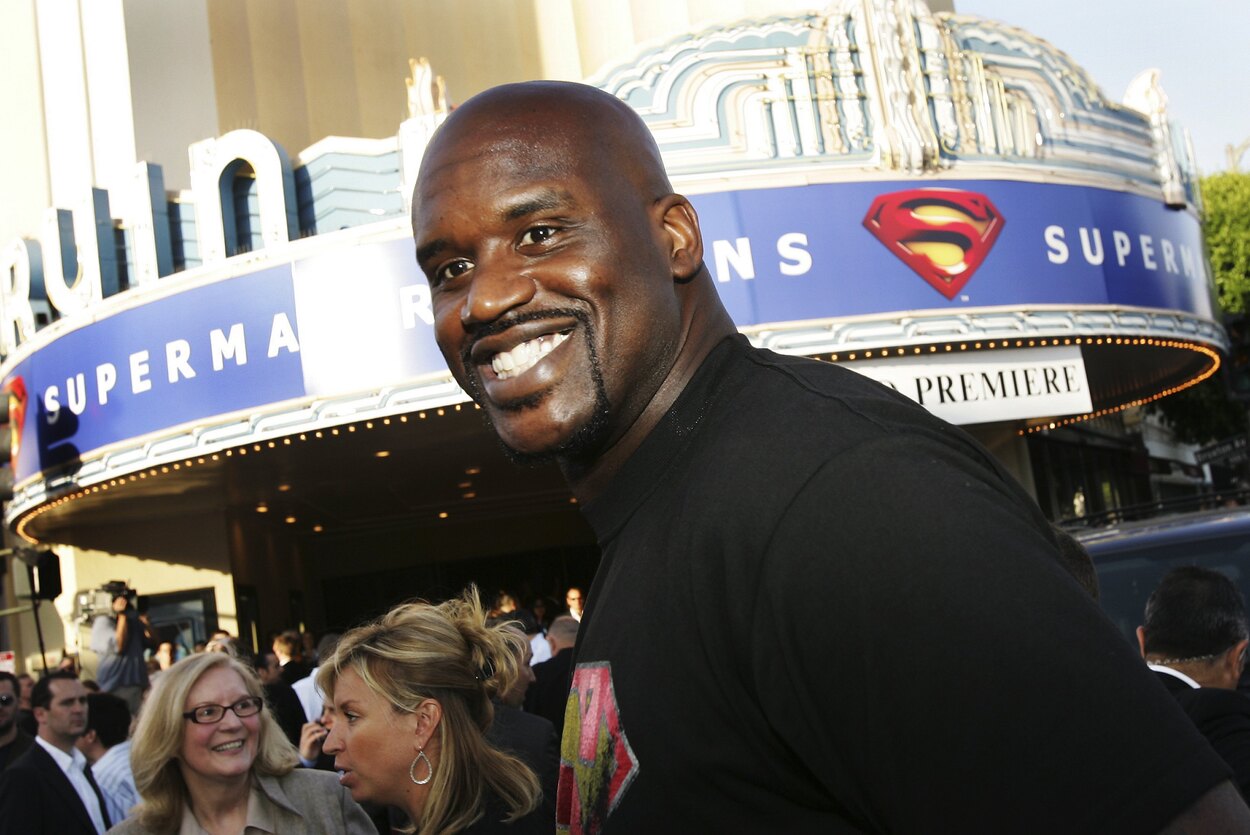 On May 5, 2002, the Lakers took Game 1 of the Western Conference Semifinals against the San Antonio Spurs. O'Neal played a massive role in the 86-80 win, tallying up 23 points, 17 rebounds, and four blocks for the back-to-back champs. But he labored throughout the game more than people thought.
Two days before hosting Game 1, Shaq saw the movie Spider-Man in theaters. The film was a hit, earning $825 million worldwide while leaving a positive impression on many, O'Neal included. On the morning of the game, the Man of Steel transformed into Peter Parker, pretending to be the famous web-slinging hero during playtime with his kids. But in an attempt to replicate Spider-Man's wall-crawling abilities, the big man slipped while climbing above the bathroom sink and cut himself on glass.
"That's what happens when you cross superheroes," O'Neal, who needed four stitches in his left forearm to close the wound, told The Los Angeles Times after Game 1.
Funny enough, O'Neal's Spider-Man-inspired injury wasn't the only time he needed stitches that day. Just hours after getting his forearm sewn back up, Shaq cut his finger on the rim while attempting a block minutes into the third quarter. He would leave the game and receive three more stitches, eventually returning early in the fourth quarter.
Shaquille O'Neal's career will always be super
O'Neal should have known better than to imitate Spider-Man. The big fellow will always be Superman, evident by his super 19-year career.
Across stints with six different teams, Shaq averaged 23.7 points and 10.9 rebounds. He is a two-time scoring champion, averaging 29.7 points on 57.4% during his lone MVP season in 1999-00. O'Neal also boasts 15 All-Star selections, 14 All-NBA recognitions, and three All-Defense honors. Not to mention three Finals MVPs to go with his four rings.
Now, Shaq makes his living on TNT's Inside the NBA while also dominating the business world and endorsing an abundance of products and services. But endorsing any superhero other than the Man of Steel is probably not in his future.
All statistics courtesy of Basketball Reference.