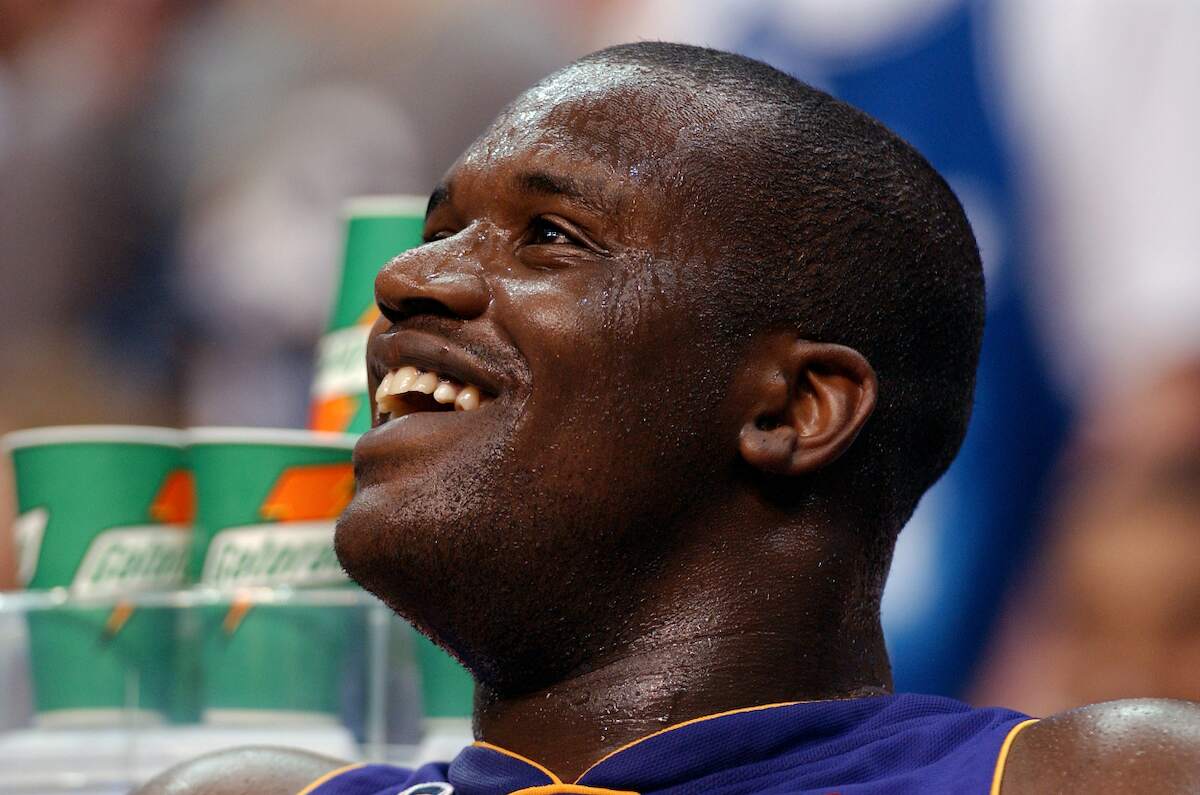 Shaquille O'Neal Once Called a Timeout at the Free-Throw Line Just Because He Saw Halle Berry
Shaquille O'Neal has become a celebrity in his own right. He not only had a ton of on-court success with multiple teams, but he has become a star outside of basketball as well. However, the big man still gets star-struck. Shaq even once called a timeout on the Lakers just because he saw Halle Berry.
Many NBA players become superstars in their own right. Among the athletes who have also become big-time celebrities over the years are guys like LeBron James, Michael Jordan, Kobe Bryant, Shaquille O'Neal, and many others.
Their celeb status, though, doesn't keep them from getting star-struck themselves every once in a while. In fact, one of the names mentioned above, O'Neal, actually called a timeout back when he played for the Los Angeles Lakers just because he saw Halle Berry in the crowd.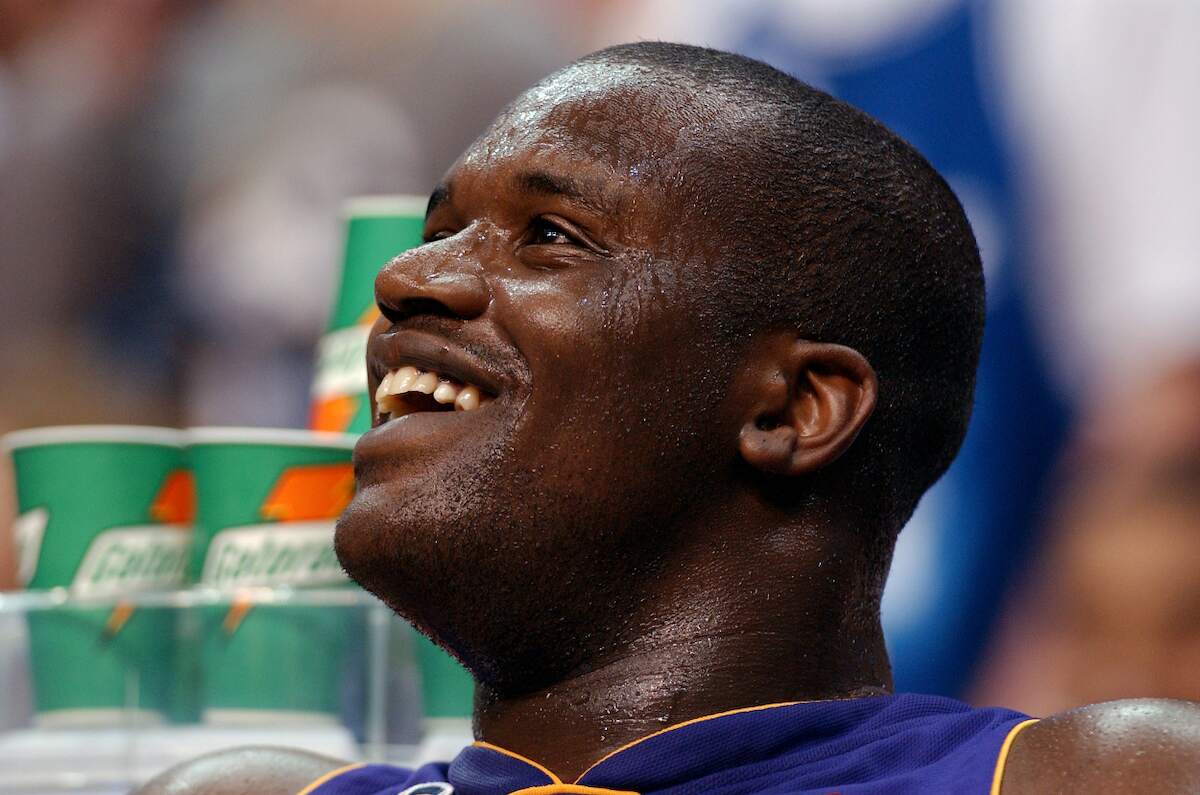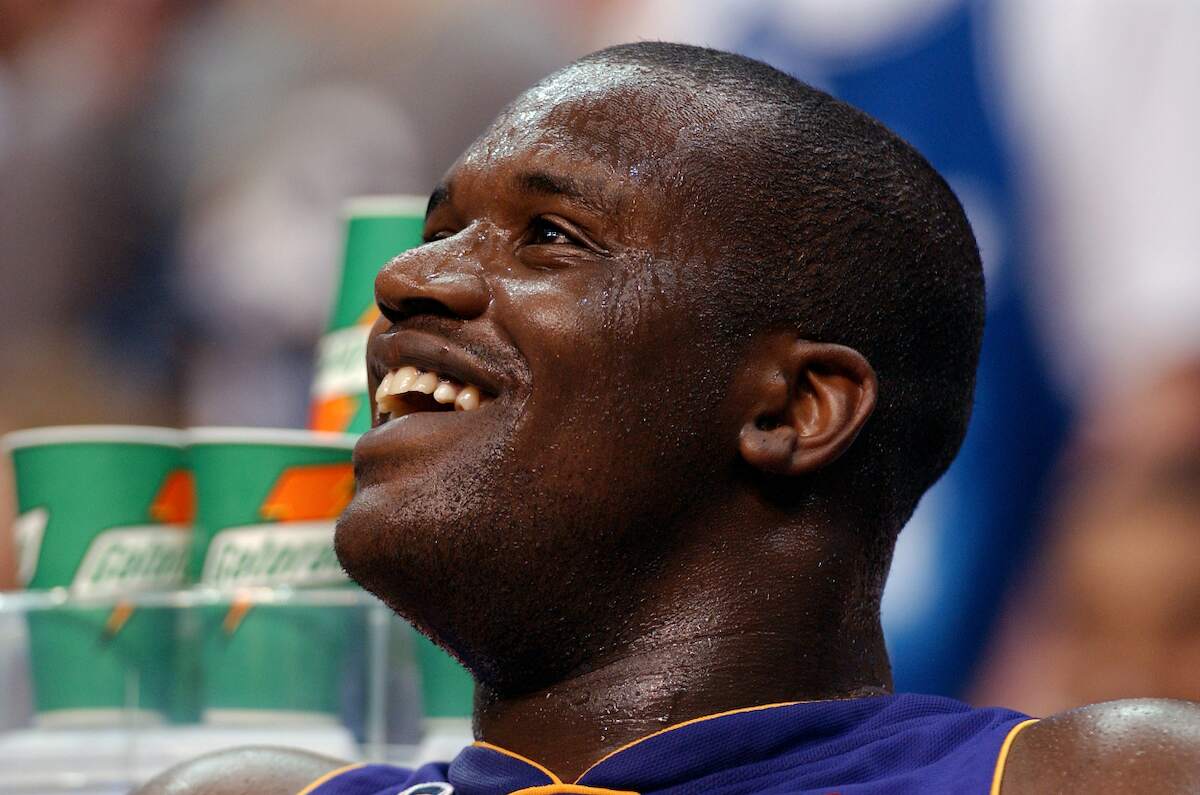 Shaq played in front of many celebrities while on the Lakers
Shaq spent eight of his 19 NBA seasons on the Lakers, so he played in front of many Hollywood stars throughout his career. People like Jack Nicholson often sit courtside at Staples Center, likely putting extra pressure on the athletes playing in the game that specific night.
For O'Neal, he used it as motivation to play well.
"I wanted to give the superstars the same enjoyment that they gave me," he said on the Sept. 22 episode of The Kelly Clarkson Show. "… When I'm at home watching Netflix, they gave me so much enjoyment. So, I would always say, 'OK, they're here to watch me and Kobe win the championship. I gotta make sure I always play well.'"
However, his "favorite moment" didn't even take place in LA. It came during a trip to New York City.
Shaquille O'Neal called a time-out at the free-throw line because he saw Halle Berry
O'Neal played in many memorable games throughout his career. He won four championships, so some of those postseason contests still likely stick in his mind.
But a game in Madison Square Garden also became a fond memory for him.
"I'm at the free-throw line, and I'm looking at the stairs, and it's Halle Berry; she's walking down the stairs," O'Neal said to Clarkson. "My heart started fluttering; I get nervous."
O'Neal didn't just try to shut his nerves down and shoot the free throw, though. 
He called a timeout.
"Phil [Jackson] said, 'What are you doing?' I was like, 'Shut up, Halle Berry's here to watch me. Nobody shoots; make sure I get the ball,'" he said. "Came out, and guess what? I actually made the free throw. I made the free throw, and I was looking at Halle, and I [winked]."
O'Neal was one of the worst free-throw shooters of all time. Maybe he would have been better had Halle Berry been at every game? We'll never know, but like Berry, Shaq has become a superstar himself.
Shaquille O'Neal has become one of the biggest stars in sports
Shaq's success with six different teams — mainly the Lakers, Orlando Magic, and Miami Heat — made him just as big of a celebrity as Halle Berry.
He had a ton of on-court success, earning 15 All-Star selections and an MVP award, leading the league in scoring twice and winning four championships as well as three Finals MVPs. O'Neal also averaged 23.7 points and 10.9 rebounds for his career, and he ranks 10th in NBA/ABA history in total points with 28,596.
The 1992 No. 1 overall pick has become more than just his hoops achievements, though. Shaq has accomplished a ton off the court, as he has his own movie, Kazaam, and a shoe line, and he currently stars on TNT's Inside the NBA. 
All in all, O'Neal's success has helped him rack up an estimated $400 million net worth.
Halle Berry might have made Shaq's heart flutter during his days on the Lakers, but The Big Aristotle has likely made many other people nervous himself. He's not just an NBA legend; O'Neal is a pop culture icon.
Stats courtesy of Basketball Reference; Net worth courtesy of Celebrity Net Worth