Shaquille O'Neal's Latest Efforts at Foreign Language Have Him Shaqtin' a Fool
Give Shaquille O'Neal credit for trying to be multi-dimensional, as well as multi-cultural. But once again, Shaq's attempt to speak another player's native language came up short. On Monday night, after the Denver Nuggets pummeled the Portland Trail Blazers to even their first-round series at a game apiece, MVP finalist Nikola Jokić joined the TNT crew for some post-game chatter.
Shaq tried to drop a little Serbian on Jokić, and, well, the Joker mostly looked baffled.
Not the first time Shaquille O'Neal has tried the foreign language thing
Monday night was just the latest in a series of linguistic misadventures for Shaquille O'Neal. He tried to speak Greek to Milwaukee Bucks star Giannis Antetokounmpo. As it turns out, it was decidedly not Greek to Giannis. When O'Neal tried Serbian with Jokić, his Serbian came out sounding decidedly Russian (because it was, in fact, Russian).
In April, Dallas Mavericks standout Luka Dončić was on the receiving end of Shaq dropping some Slovenian word salad. Dončić was mainly amused but possibly also a bit confused. And then there are O'Neal's ongoing difficulties with the names of some players.
Shaq never afraid to try something
Now 49, Shaquille O'Neal has never played into the brooding giant persona. Instead, being larger than life has led O'Neal to live that way off the court as well. He tried movies, he did some rapping, and he's played more than his share of jokes.
His sense of humor was the inspiration for the popular Shaqtin' A Fool series, an NBA staple since 2011. But Shaq has also tried some more elaborate pranks, such as passing off a Bigfoot video as authentic.
He has made a fortune as a celebrity endorser, and those commercials often incorporate Shaq's comedic timing and talent into the mix.
As an analyst, Shaquille O'Neal tends to play a character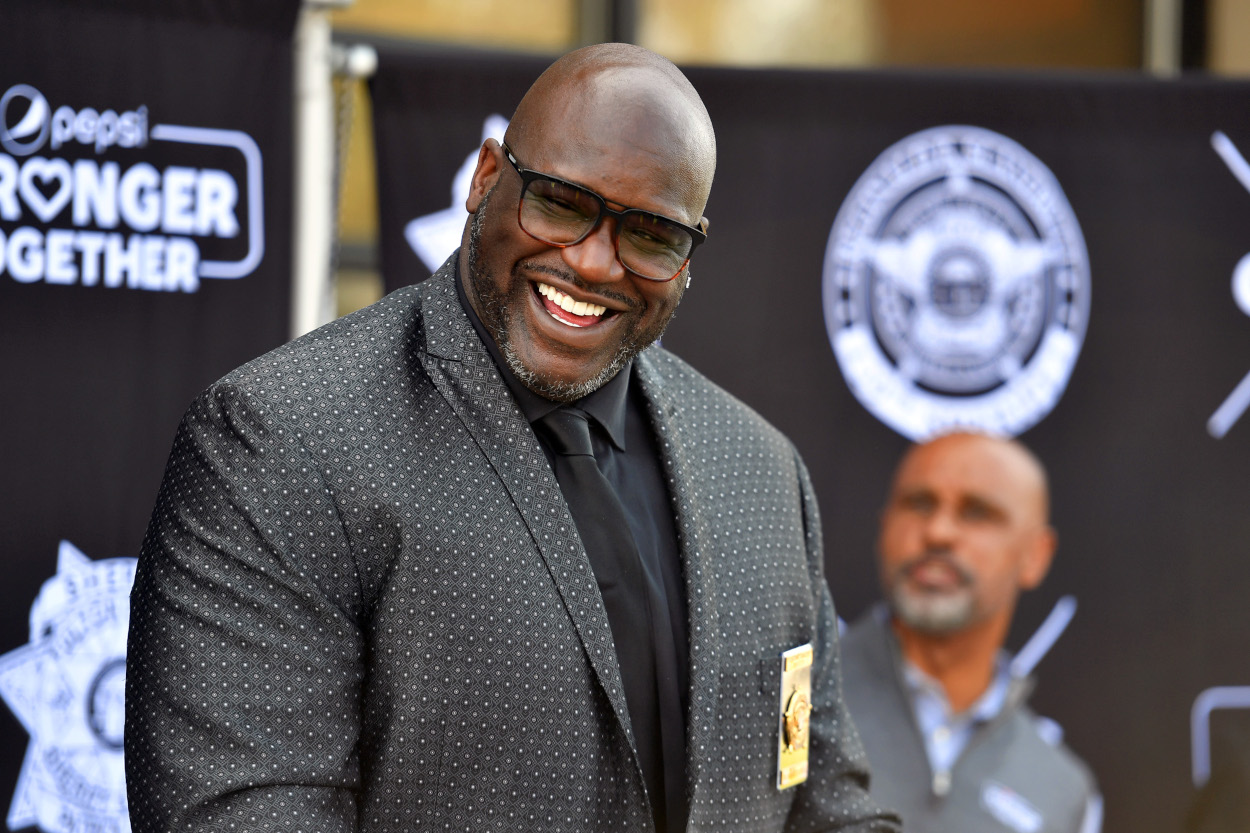 Since joining the cast of TNT's Inside the NBA upon his retirement from the NBA in 2011, Shaquille O'Neal has been more about bold and boisterous than he has been about serious basketball analysis. He and his sparring partner on the set, Charles Barkley, each get their share of criticism for being out of touch with the NBA game of today.
There is some merit to that, certainly for O'Neal. He was an old-school big man, a player that would increasingly have problems finding a viable place in the NBA of 2021. His effective shooting range was about three feet, and how officials call the game today, O'Neal would likely have two fouls before the opening tip.
His resume as a Hall of Famer is unquestioned. But he doesn't exactly resonate with the modern style of play.
The same is true for Barkley, though if you are old enough to remember him as a player, it's a bit laughable how he disdains the 3-point shooting revolution. Despite being a career 26.6% shooter from long range, Barkley took nearly two long balls per game in his career in an era when the 3-pointer was not a primary weapon.
The season Barkley took a career-high 3.2 3-point attempts a game, 1994–95, the Houston Rockets led the NBA with 21.4 3-point shots a night, and the league average was 15.3 attempts a game per team. Barkley's Phoenix Suns were third in the NBA that year at 19.3 deep tries. Teams averaged 34.6 attempts from behind the arc in 2020–21 by comparison, but Barkley was never shy about doing some chucking.
But as a comedy duo, Shaq and Chuck are great TV. Even if O'Neal feels the need to speak languages he doesn't really know.