Shaquille O'Neal Has a Gigantic Platform but Is Using It to Become More Than Just a Hilarious NBA Legend: 'I'm All About What's Right and What's Wrong'
Some players throughout NBA history have turned into stars, and others have developed into superstars. However, only a handful have become mega-stars, and Shaquille O'Neal is among them.
If you're a basketball fan, you likely know just how dominant Shaq was during his career. And since he played for a big-time franchise in the Los Angeles Lakers, his platform, similar to his size, eventually became gigantic.
O'Neal has often used that popularity to show off his hilarious personality, but the 7-foot-1 icon has also proved he's much more than just a funny NBA legend.
NBA legend Shaquille O'Neal has shown off his funny personality for years
O'Neal's basketball resume has been well-documented; many fans can likely recite it in their sleep. Shaq won three championships with Kobe Bryant on the Lakers and another with the Miami Heat. He also won one league MVP award and three Finals MVPs, and he was a two-time scoring champ.
Despite all that success, O'Neal has never become a hotshot who acts as if he's better than everyone, and his personality reflects that.
Countless stories have come out over the years of Shaq just simply being hilarious. From trying to prank his teammates with a fake bigfoot video to making a plethora of funny commercials and even starring in his own movie, Kazaam, O'Neal has been quick to try to make others laugh.
"I like to have fun, especially now," O'Neal said in a recent interview with Sportscasting. "People are struggling now. What touched me last year is 40 million people unemployed — that hurt. But, if you see me; if I can be the guy to make you go like this (smile), then hopefully that can get some energy back in your system and encourage you to go out and do something, get your life back on track."
O'Neal, however, does much more than just make people laugh.
Shaq uses his massive wealth to help others
O'Neal's success on the court and his entrepreneurial efforts off it have made him a wealthy man, and he has used that wealth to give back to others.
Earlier this year, he not only bought a stranger's engagement ring, but he also gave a restaurant $35,000 for employee relief after it was affected by the COVID-19 pandemic, per the New York Post.
Along that same line, Shaq said he enjoys visiting Wal-Marts or Best Buys and helping others who are there.
"A mom had a couple kids and she was in the layaway line, and I was ear-hustling," he said. "It was like, 'Oh yeah, it's going to be $300 in two weeks.' I'm like 'Nah, I'll take care of it right now, and these beautiful kids, y'all go get all the toys you want.'"
He keeps that same energy when he's on camera, too. While he and his Inside the NBA co-stars are known for having hilarious moments and using their past on-court accomplishments to discuss the state of the game today, they have also attacked important social justice issues.
"I'm all about what's right and what's wrong," O'Neal said. " … I think we as people just need to respect people more because listen, I'm not always right. I don't plan to be always right. I have a method, and some people don't agree with my method sometimes, and I understand that. We do talk about social injustices; that has to do with things that are done morally and ethically wrong. But when it comes to conversations about certain things, this and that, I understand both people's sides."
At the end of the day, Shaq just wants to help others, and his work isn't close to done.
Shaquille O'Neal is now helping Black entrepreneurs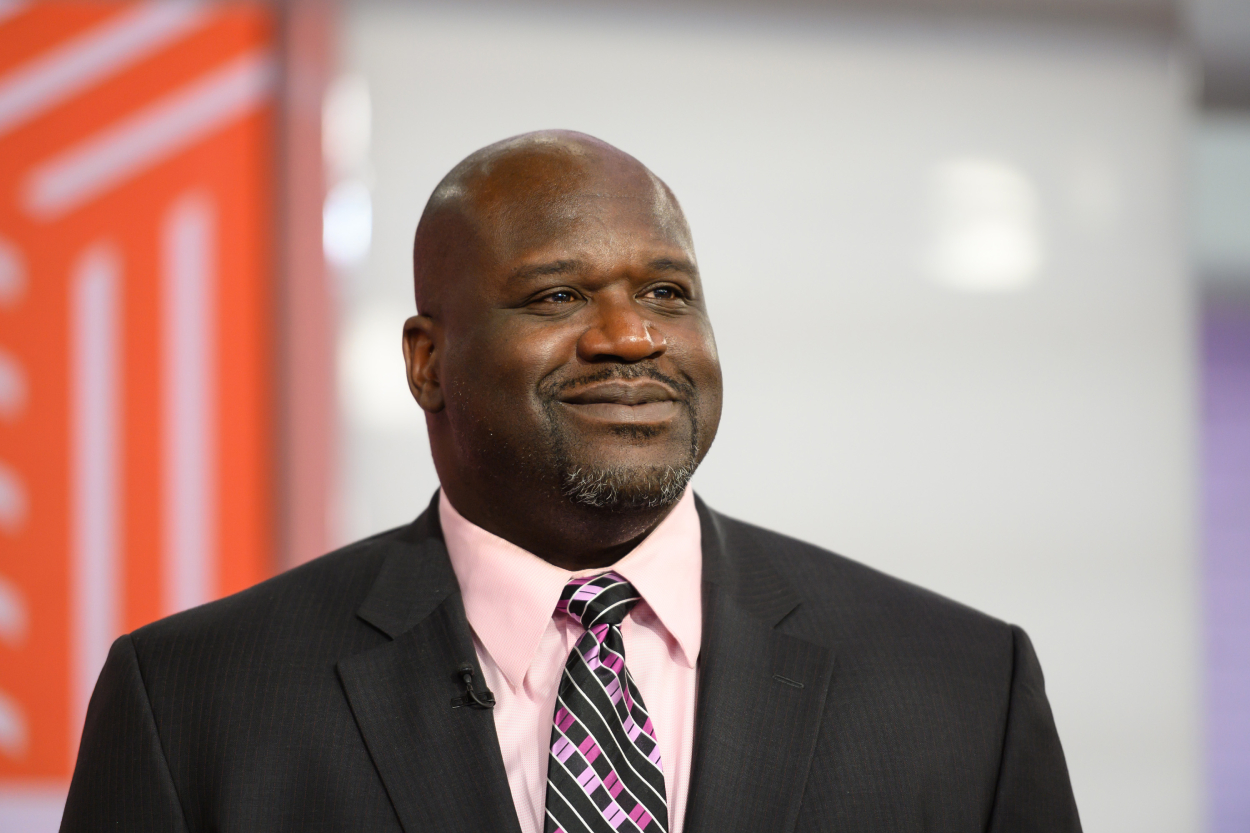 In addition to everything he has done to help individuals and various communities, O'Neal is now taking on a new task to give Black entrepreneurs a hand. The project is in partnership with The General Insurance and Black Entrepreneurs Day.
"We're going to be engaging our [Historically Black College or University] partners — that's Morehouse College, Tennessee State — and we're going to give six Black students or student entrepreneurs the opportunity to have a one-on-one mentoring session," he said. "We're also funding a $25,000 grant to a rising Black entrepreneur through the NAACP Powershift Entrepreneur Grant. So, we're doing some amazing things."
Sure, for most people, whenever Shaq comes to mind, they likely think of his dominance on the basketball court. Others may just think of all his hilarious shenanigans. But he has proved he is much more than that; he looks to help others in any way he can.
The Black Entrepreneurs Day event Shaq is a part of will be live-streamed on Facebook from the Apollo Theater at 7 p.m. ET on Oct. 14. Other Black celebrities and entrepreneurs will also make appearances, including Michael Strahan, Tyra Banks, and Kevin Hart.
Stats courtesy of Basketball Reference
RELATED: Shaquille O'Neal's Former NBA Finals Foe Says Shaq's Dominance Could Only Be Stopped by a Specific Opponent That Never Played Basketball